Exposed WeChat video number is testing the live broadcast function, know that the video will be "independent", the first half of the U.S. outdoor advertising spending decreased by 25% year-on-year 103 issue of Morketing Weekly

Sort out Sylvia Ma

Exposed WeChat video number is internally tested live function

According to TechWeb, there are netizens broke the news that the video number is gray-scale testing "live" function, can not be rewarded, but can like, can bring goods, but also unlimited forwarding to group chat and circle of friends.
It is reported that the internal test function of the internal test range is small, the internal test time is short. However, it is not difficult to see Tencent's desire to add code to live e-commerce momentum.
In recent years, ➕ business model for ➕ e-commerce and live streaming seems to have become a trend. What kind of answer can WeChat video number hand over? We'll just have to wait and see.

5 years bet: New retail fitness VS traditional gym, super orangutan won?
In 2014, a new "scarlet" in the fitness industry was launched: the super-gorilla declared war on the traditional fitness model with the slogan "pay-per-view, no annual cards, no professional coaches, no marketing", and received 360 million yuan in D-round financing in less than five years.
Brand from its inception to now, people continue to dispute it, especially this year, many people will develop a more mature new retail fitness and traditional fitness model to compare, looking forward to seeing the final winner of this showdown.
The super orangutan was founded with a 24-hour self-catering cabin model: an average of 40 to 50 square meters of floor space, no sales and front desk, full reliance on management systems, and a pay-per-view trading model.
Although the new retail fitness model on the traditional gym has a certain impact, but because the self-service fitness cabin is mainly aimed at higher-level fitness users, the user base is narrow, the group is small, so that it is not affected. So, after a year of operating in the gym, the Super Orangutan team began working on group classes that didn't change the self-service model.
Super Orangutan's group exercises are conducted in the form of weChat mini-programs, each classroom area of about 200 square meters, the main tune is orange, a single class can accommodate about 20 people, equipped with barbells, yoga balls and other lightweight fitness equipment. In order to save as much money as possible, the ultra-scarlet group exercise classroom is not equipped with showers, the overall feeling of the venue is slightly crowded. But since then, group exercises have become the core service of the super orangutan.

OAAA: U.S. outdoor advertising spending of $1.48 billion in the first half of 2020 down 25% YoY
According to data released by the American Outdoor Advertising Association (OAAA), revenue from outdoor advertising (OOH) fell 45 percent to $1.48 billion in the second quarter of 2020 from a year earlier. U.S. outdoor advertising revenue fell 25.2 percent to $3.34 billion in the first half of the year.
The top five revenue categories include local miscellaneous services and entertainment, retail, restaurants, insurance and real estate, as well as media and advertising.
The top 10 advertisers in the first quarter were McDonald's, Geico, Apple, HBO, Comcast, Cracker Barrel, American Express, the U.S. Census Bureau, Google and Netflix.
Starting in the second quarter of 2019, 31 of OOH's top 100 advertisers increased their outdoor advertising spending, including DuckDuckGo.com, Quibi, Atlassian, Sly Fox, U.S. Census Bureau, Adyen, Fred Loya Insurance, RJ Reynolds, Advent Health, LVMH, National Geographic, NerdWallet, Toyota, CNN, Dos Equis, University of California, Wendy's, Raising Cane's, Ralphs, Upper Peninsula Health Plan, Cisco, AHF AIDS Health Foundation, Florida Lottery, HBO, Pennsylvania Lottery, CBS, WeatherTec, Love's Travel Stops, Virginia Lottery, Geico and Rubenstein Law.
Nearly 20 percent of OOH's top 100 spending is for technology or direct-to-consumer brands, including: Adyen, Amazon, Apple, Atlasian, Cisco, Comcast, Cox, Dell, DuckDuckGo.com, Facebook, Google, Hulu, NerdWallet, Netflix, Quibi, Redfin, Verizon and Zoom.
Due to the closure of cinemas, there were no data on cinema advertising expenditure in the second quarter. Other location-based advertising has been similarly affected, such as retail stores and shopping malls, arenas and gyms, restaurants and bars, and health clubs.

Tencent Senior Vice President Lin Wei entered"General Office", advertising and smart retail as one of the core business?
On October 9th, Lin Wei, senior vice president of Tencent Group, officially entered Tencent's top management decision-making level and became Tencent"General Office"16 member. Although Tencent has so far not responded to the news, Lin has appeared on the page displayed by Tencent's management team.
According to the relevant news, this update has been Lin Wei in the recent official website refresh promotion. Last time, on June 19 this year, Tencent Announced that Lin had been promoted from Vice President to Senior Vice President (L5).
According to the official website, Lin joined Tencent in 2013 and has been senior vice president of Tencent since 2020, responsible for the development and development of Tencent's advertising and smart retail business. At the same time, responsible for strategic development, promote the Group's strategic upgrading and business synergies. With many years of experience in strategic consulting and management, Mr. Lin was a global partner at McKinsey and general manager of the Taiwan branch before joining Tencent.
In other words, of Tencent's current five senior vice-presidents, Lin is already the most extensive in the business, and is mostly different from other senior vice-presidents who focus on a particular area.
Lin also served as Senior Vice President of CDG Enterprise Development Group to report to Tencent President Liu Guangping, continued to serve as Head of Strategic Development Department, reported to Chief Strategy Officer James Mitchell, continued to serve as Head of Advertising Marketing Service Line (AMS), reported to Tang Daosheng, President of Cloud and Smart Industry Group, and Zhang Xiaolong, President of WeChat Business Group;
A selection of cases for the week
McDonald's: Fried chicken in the back waves
On the occasion of this year's May 4th Youth Day, the video of famous film and television actor He Bing's "After Wave" speech caused concern on the Bilibili platform. By the time of writing, the video had been streamed more than 29.91 million times in Bilibili.
Recently, McDonald's invited He Bing to play the "back wave" fried chicken - wheat crispy chicken promotional film. "You think I'm here to speak, but today I'm here to call call." The counter-style propaganda under the familiar speaking set is impressive.
FAW-Volkswagen Audi official announces first virtual car owner
Audi AI: TRAIL quattro off-road concept car recently appeared in the domestic animation "Ling Cage." It is reported that the concept car will follow the character to carry out the next step of the plot. Bai, a female character in "The Cage," has been declared FAW-Volkswagen Audi's first virtual owner.
Wangwang runs the Second Yuan Food University
According to SocialBeta, Wangwang's secondary school for the development of gourmet cuisine, Oops Yummy-One University, opened, with five colleges, including DRINK Zunk College, SWEET Sweet College and JELLY Jerry College, recruiting simultaneously.
Marketing events of the week
Know that the video is going to be "independent"
Recently, alphabet list exclusive learned that, knowing that will usher in a major revision, the home page will add a separate video portal. Know the four big tricks of the video war: 1. Add a separate video portal to the home page. 2. Sign big V to encourage the production of video content. 3. Provide unprecedented cash incentives for video content. 4. Online video creation tools.
A person close to the group told Alphabet that it had recently signed up a group of creators to provide traffic and cash subsidies to encourage them to post video content. Know that the internal has set a goal, before the end of the year to cultivate the video field benchmark account, to create a know "manufactured" video IP top stream.
U.S. media: Tesla has disbanded its U.S. public relations division
Tesla has disbanded its core PUBLIC team at its U.S. headquarters, while retaining only a few PR managers in Europe and Asia, foreign media reported.
Facebook has ignored calls from regulatory groups to increase the promotion of group content in the news
Facebook recently said it would begin promoting content from Facebook's public groups in users' news subscriptions and search engine results. Fidji Simo, Facebook's app director, said in a blog post that the company would post recommendations in news feeds by displaying "relevant discussions" from public groups next to a link or post.
The company has a market capitalization of more than $10 billion as it updates its U.S. IPO prospectos
According to the cap on the share price, the market value of the successful offering will reach $10.18 billion, the Associated Press reported. According to Dealogic, the U.S. IPO market has raised more than $100 billion this year, well above the $62.5 billion raised for the whole of 2019.
Facebook named Schultz as its new chief marketing officer
Schultz, who has worked at Facebook since 2007 and previously served as vice president of user growth and analytics, will replace Lucio, who left two months ago as chief marketing officer, and announced the personnel change in a Facebook post Tuesday. Schultz said on Facebook that he plans to bring experience in segmentation, targeting and measurement to work to expand Facebook's already broad reach.
Learning TikTok doesn't have to be short, Google wants to turn YouTube into a shopping platform
On October 10th Google described a transformation of the YouTube platform. Every toy, gadget, and item that users see on YouTube may soon be available online - not on Amazon, but directly on YouTube. That means YouTube, the world's largest video site, has begun asking creators to use its software to further track products in video. The data will then be linked to Google's analytics and shopping tools.
Byte beat commercialization adjustment, a number of related business changes
According to the late LatePost, a number of commercialization-related business adjustments are taking place: Jiyin has a new product owner called Seven; search ads are online in today's headlines and Jitter; e-commerce technology is more self-employed, building closed loops internally; and education businesses are exploring new businesses such as high school AI classes and small classes.
Friends circle , tag function is coming, WeChat is planning an in-app "big loop"
During the National Day holiday, WeChat launched iOS 7.0.17 version, many netizens have found in the latest version of WeChat hidden "mystery" function, open WeChat circle of friends, users can edit the text content can be added to the tag function. Morketing observes that tagging can be added in two main ways, one is by pressing and pressing on a friend's circle text editing page, and the other is by manually punctuation to match the input, or by adding a label.
Facebook says it will suspend political ads in the U.S. indefinitely after voting in the U.S. election
Facebook announced Wednesday that it will stop airing political ads in the U.S. after voting in the 2020 U.S. election on November 3rd and suspend them indefinitely. "While advertising is an important way to voice our voice, we plan to temporarily stop all ads related to social issues, elections, or politics in the United States after the November 3 vote to reduce the chance of confusion or abuse," Facebook said in a blog post. Advertisers will be notified when this policy is cancelled. "
Warner Media will restructure, thousands of employees or be laid off
Warner Media, which is owned by AT&T, is preparing a restructuring aimed at cutting costs by up to 20 per cent, which could lead to massive job cuts, according to people familiar with the matter. The restructuring, which is expected to begin in the coming weeks, could result in thousands of job cuts at Warner Bros. Studios, as well as tv channels such as HBO, TBS and TNT.
"Hot pot talk" by the million-dollar angel round financing
Hot pot ingredients convenience store brand "hot pot language" recently completed 10 million yuan angel round financing, this round of investors for Dexun investment. Lei Yajun, founder and CEO of Hot Pot Story, said the round of financing will be mainly used in three areas: product form, supply chain improvement and brand promotion. Hot pot language positioning one-stop hot pot barbecue ingredients supermarket, focusing on hot pot barbecue category, through the R2C ingredients suppliers on the doorstep to open the community home kitchen, to join the chain of stores to operate.
The Win App Store is 怼 apple: treat opponents equally and don't block them
On Thursday, Microsoft released 10 principles on the Windows App Store policy, putting pressure on Apple to change its App Store policy. As a commitment to app developers, Microsoft said in 10 principles that it would not block competing stores on Windows platforms or specific business models that an application might use for profit. Microsoft will also treat its own apps the same as its competitors' and said it will "charge a reasonable fee" to compete with other app stores. Microsoft also said it would not block apps on Windows platforms because of whether developers choose in-app payment systems.
Google's dispute with global publishers continues: $1 billion is not enough for France to join the war
A French appeals court reportedly confirmed on Thursday that Google must communicate with French publishers about content payments, opening the way for an industry-wide agreement in the country.
The ruling is likely to be responded to by other countries because it would force Google to work with publishers and news organizations to find ways to compensate the former under the "adjacent rights" of the newly amended European copyright law. The revised regulation allows publishers to charge Internet platforms that use their news clips.
Coca-Cola will cut its brand by more than half, or stop production of coconut water brand Zico
Coca-Cola will stop production of its coconut water brand Zico and consider removing some of its less popular Coca-Cola and Diet Coke beverage categories, Fox News reported On 5. In response to the outbreak, the company is slashing the number of brands. A Spokesman for Coca-Cola said the company is now highly focused on meeting the needs and needs of consumers, screening and streamlining the number of its brands, will retain those that can do large-scale brands, and decided to stop Zico by the end of the year.
Suning announced the official launch of the first beauty brand Art Deli
On October 9th, Suning Buying announced that after the Double Ten Purchase Festival, it will officially launch its own beauty products, "Art Daly". Yi Deli for the translation of EADAELE, the products currently exposed for Yidley's peptide-rich products, including cleansing gel, water, repair lotion, tight essence and fresh face cream five products. All along, Suning continued to add yards to the beauty field.
Baidu online independent video app Baidu to see, can find micro-vision, B station content
Beijing Baidu Internet News Technology Co., Ltd. launched an app called "Baidu Look", its product positioning is to share life, explore the world of integrated video recommendations and video search platform. Baidu to see the content of the app in addition to the aggregation of Baidu's good-looking video, Baidu video, small video, Baidu live, Ai Qiyi and other video content, as well as Tencent's micro-vision, B station and other platforms of video content.
Beijing Net Letter Office interview punishment NetEase
Recently, the Beijing Internet Information Office for the "NetEase News" App, NetEase "NetEase News" channel, "NetEase" and the evaluation link repeatedly spread illegal and illegal information and other issues serious interviews with the person in charge of NetEase, ordered it to immediately self-check self-correction, comprehensive and in-depth rectification, seriously deal with the relevant responsible person. At the same time, the Beijing Internet Information Office in accordance with the law to the NetEase network to implement fines and other administrative penalties. The head of NetEase said that during the rectification period, he suspended the "NetEase News" app review function for one week, from October 10 at 12:00 to October 17 at 12:00.
Amazon has abandoned the development of its first major video game project
E-commerce giant Amazon has ended the development of its first high-budget shooting video game, Crucible, underscoring the company's continued difficulty in making progress in the gaming market. Amazon said on October 9th that it had not seen a healthy and sustainable future for Crucible, that the team working on the project would be transferred to future gaming projects and that consumers would receive refunds.
Facebook adds shopping for short video app Reels
Later this year, Instagram, Facebook's photo-sharing platform, will reportedly monaize its shopping tests with its short video feature, Reels. Meanwhile, from Monday, Instagram will add shopping to its long video platform, IGTV.
Apple will use a network of retail stores to deliver goods that currently cover North America
Apple will reportedly use its retail network as a distribution center to ship to consumers. Many other retailers have followed a similar approach. In the past, Apple used to ship iPhones, Macs, iPads, and other items from warehouses where consumers are located, or from China, where factories are located. Apple will now send inventory directly to consumers from nearly 300 retail stores across the U.S. and Canada, according to the sources.
The judge blocked TikTok's ban, and the U.S. government has launched an appeal process
On Thursday, the U.S. Department of Justice launched an appeal against a previous U.S. court ruling blocking the implementation of the Trump administration's TikTok ban.
On September 28, U.S. District Court Judge Carl Nichols of the District of Columbia issued a preliminary ruling asking for a stay of the Commerce Department's executive order that the Apple and Google App Stores no longer offer TikTok downloads and updates. However, the Trump administration's TikTok ban has not been lifted pending further court hearings. The court will also hold further hearings to consider the legality of the Trump administration's TikTok ban and whether TikTok poses a threat to national security, as the Trump administration claims.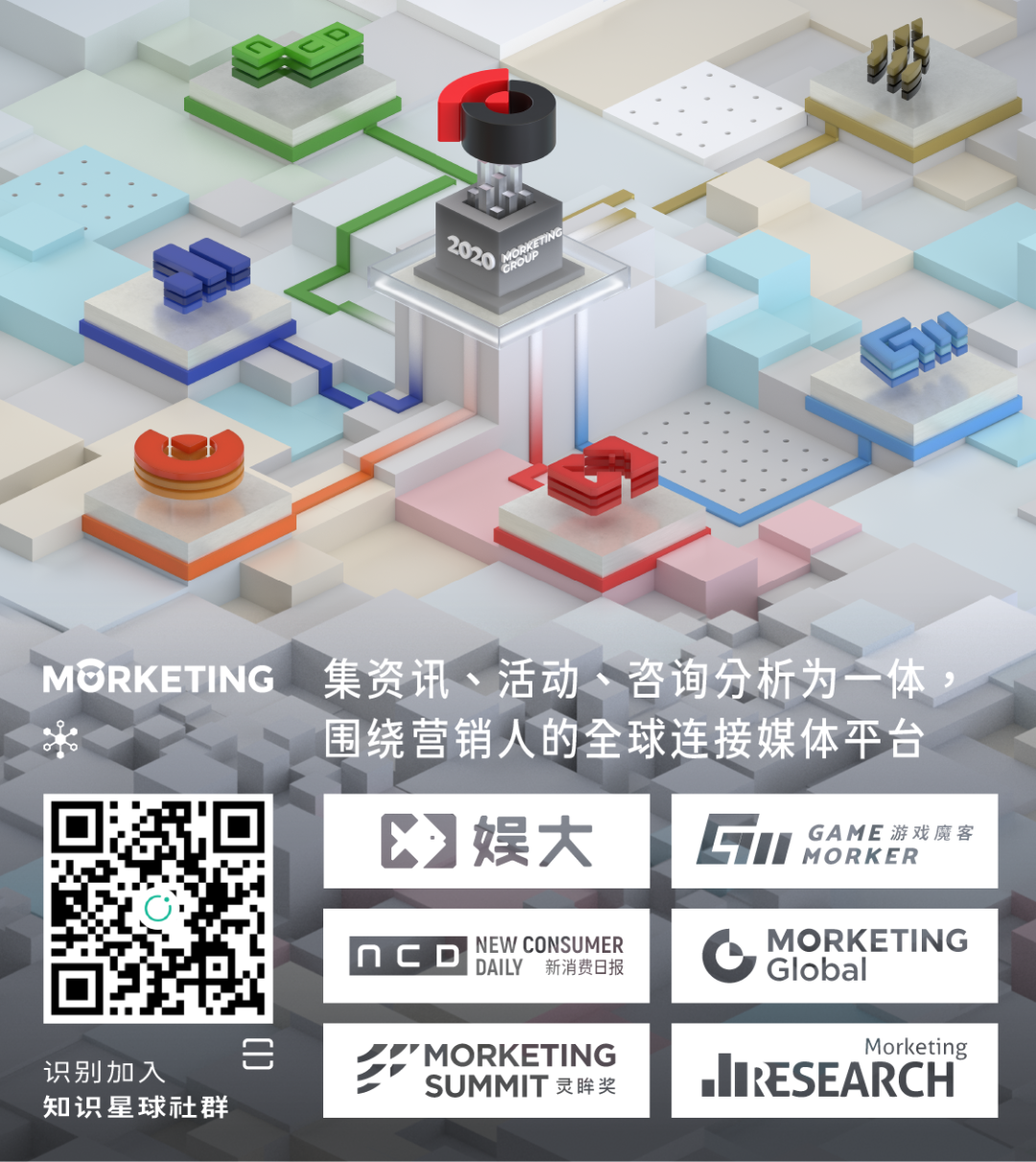 ---