Durex was fined, Movefree was sued, how should advertising avoid stepping on the red line of law?
On October 15th Durex was fined $810,000 for a twitter search. Because the advertisement contains obscene and pornographic content, the relevant subject of running Durex was administratively punished by the Shanghai Xuhui District Market Supervision Bureau. As a global consumer health and hygiene company, in addition to Durex, Lijie also owns the Meizanson, Delu, An Minjian and other brands. For Li Jie, the company has been quite calm in recent days. Because of the company's false advertising and unfair competition behavior, LiJie's brand "Movefree Festival" by the domestic pharmaceutical company Haizheng Pharmaceuticals sued. Many times the sword erred behind the front or the penalty and the proceeds of the contest.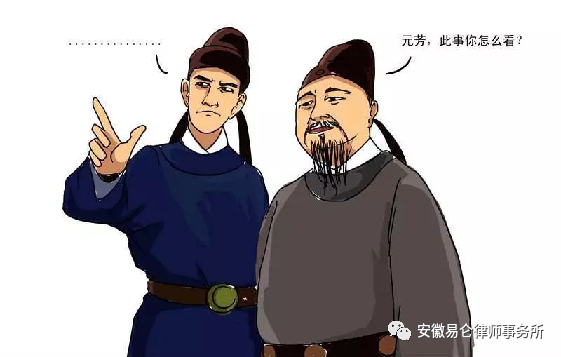 Multi-brands are in trouble
Durex was fined $810,000 for "turning over a car."
When it comes to Durex, many people think of their advertising essays first, and then the product. When it comes to Durex's ideas, there has always been a mythical presence in the advertising world, and when it comes to playing the edge ball and the hot spots, there is no one on the right. However, often walk by the river, after all, there will be wet shoes.
Recently, a Decision on Administrative Penalties of the Shanghai Municipal Market Supervision Administration showed that StenshuangJian Trading (Shanghai) Co., Ltd. real name certificationOn April 19, 2019, Durex's official microblogging account conducted brand interactive marketing with brand-name official microblogs such as "Happy Tea", "Tickets for Tickets" and "Hungry", and published joint microblogging advertisements containing content suspected of violating social good behavior, and its actions were suspected of violating the relevant provisions of the Advertising Law of the People's Republic of China.

According to Article 9 of the Advertising Law of the People's Republic of China Ads must not:
(1) The use or disguised use of the national flag, national anthem, national emblem, military flag, military anthem and emblem of the People's Republic of China;(2) using or disguised the use of the name or image of the staff of state organs or state organs;(3) the use of terms such as "national", "highest" and "best";(4) harming the dignity or interests of the state and disclosing state secrets;(5) Obstructing social stability and harming the public interest;(6) endangering the safety of persons and property and disclosing personal privacy;(7) obstructing public order or violating social good spirits;(8) content containing obscenity, pornography, gambling, superstition, terror and violence;(9) content containing ethnic, racial, religious and gender discrimination;(10) Obstructing the protection of the environment, natural resources or cultural heritage;(11) Other circumstances prohibited by laws and administrative regulations.
Durex Parent Company -
LiJie's U.S. health care brand has been sued by domestic pharmaceutical companies
On October 15, People's Daily reported that Haiyan Pharmaceuticals, a wholly-owned subsidiary of Zhejiang Haizheng Pharmaceutical Co., Ltd., a manufacturer of "Isojia", commissioned Shanghai Jintiancheng Law Firm, Shanghai Bohe Law Firm and Shanghai Zhongda Law Firm to file a petition with the Shanghai Pudong New District People's Court and the West Lake District People's Court of Hangzhou City, Zhejiang Province, respectively, for false propaganda and unfair competition in the ammonia calcium tablet health care products of the U.S. health care brand MoveFree Festival. Earlier, Haiyan Pharmaceuticals has complained about the incident in Shanghai and Zhejiang market supervision authority.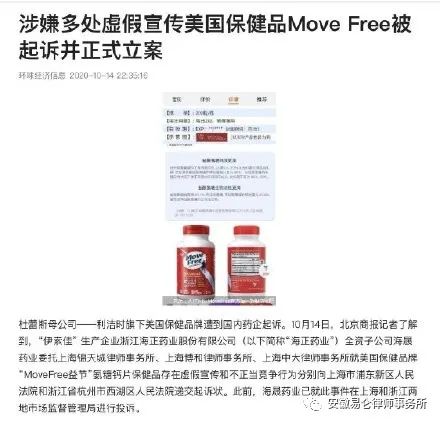 In promoting the efficacy of its products, moveFree Festival directly compared hydrochloric acid amino glucose with sulfate amino glucose, citing non-authoritative literature, and simply concluded that hydrochloric acid amino glucose is better than sulfate amino glucose. Consumers mistakenly believe that ammonia hydrochloride is superior to ammonia sulfate, which has a negative impact on the sales of pharmaceutical manufacturers, including Isoja, which is the main component of ammonia sulphate.
Article 16 of the Advertising Law stipulates that advertisements for medical treatment, medicines and medical devices shall not be compared with the efficacy and safety of other drugs and medical devices or other medical institutions. Article 18 stipulates that advertisements for health food shall not be compared with medicines or other health food products. The Promotion of the MoveFree Festival is in violation of the Advertising Act.
Article 11 of the Anti-Unfair Competition Law stipulates that operators shall not fabricate or disseminate false or misleading information to damage the commercial reputation or commodity reputation of competitors.
It is clear that the promotion of the MoveFree Festival also constitutes false propaganda and unfair competition.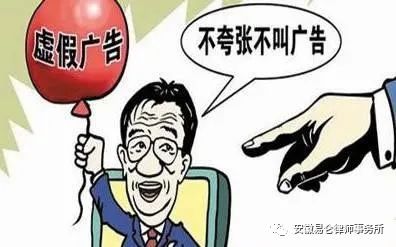 Where exactly is the legal red line for ad serving?
This time Durex was fined for violating the advertising law and gave us a big knockof theAlarm!Let us deeply remember that enterprises in the publicity, must not be for bo customer eyeballs, to do violations of laws and regulations, otherwise the cost is too great, enterprises often have to lose.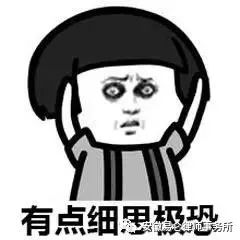 So you know what?
During the promotion period, these risks can also put you in a "crisis"!
➤ the popular film "33 Days of Lost Love" using unauthorized font, pay 20,000 yuan;
➤ "Ghost Blowing Lights" movie font is not authorized, the author claims 510,000 yuan;
➤ the font was not infringed, the company was claimed 28.6 million;
➤ the publicity document case, was claimed 2000 yuan;
➤ public article 16 pictures of infringement, was prosecuted three times;
......
We've seen too many companies lose money because of infringement...
In other words, when corporate propaganda, not only to check the advertising documents to see if it is illegal.It is also necessary to check the posters, the fonts and pictures on the articles to see if they constitute infringement!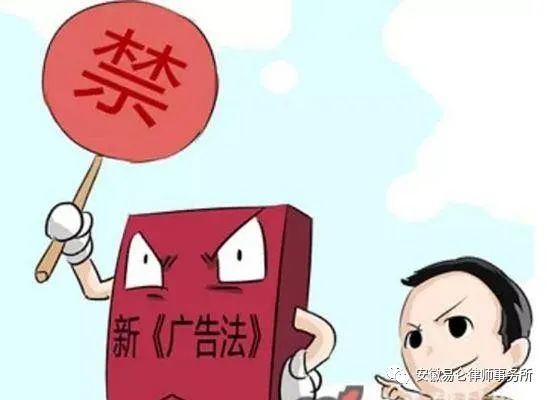 In the future, the market is "strictly regulated" by enterprises"Business compliance" is bound to become a fundamental requirement.Therefore, the best way for enterprises to deal with is: together with legal counsel, from beginning to end to sort out whether the business practices of enterprises have illegal and illegal existence.
If present, correct it in a timely manner. As long as prevention and control work is done well in advance, at least 230, 000 annual penalties can be avoided.
Only compliance can allow companies to go further and continue to create value.Legal advice to enterprises, the most important role is not to solve the problem after the fact, but to prevent in advance, the legal hidden dangers in the bud.Legal counsel, accompany you.
Anhui Yilun Law Firm is one of the first law firms in Wuhu to carry out professional division of labor, and it has a highly specialized, detailed and cooperative and efficient team of lawyers. Business scope covers enterprise compliance, tax planning, criminal risk prevention and control, regular law center and other special characteristics of the legal field, has always adhered to the "customer first, credibility-based, efficiency first" purposes, and strive to "professional, boutique, team-based" service standards, for enterprises, government agencies, individuals and other economic organizations to provide a full range of one-stop, three-dimensional high-quality legal services, and strive to achieve orderly operation, excellent service, perfect.
Contact us at 18325307923
             0553-2228989
More legal knowledge
Please pay attention to the public number
Poke the left QR code
Learn more
Legal advice
Please add WeChat
Poke the left QR code
Ask for advice
---