Don't take selfies don't advertise the net red world clear stream, 100,000 powder Youtube fashion illustration tutorial emperor, airborne Vio!
Fashion illustration, the collision of technique and creativity, good fashion illustration, is based on mature technique, personal style and creativity is the bone of the work.

"Fashion is fleeting, style lasts forever", YouTube fans of nearly 100,000, a single video hit more than 400,000 fashion illustration artist Alya, will be in the summer flight to Shanghai Vio, bringing the most detailed fashion illustration teaching in history, to help you refine performance techniques, shape a new personal style.
Aliya recorded a video to introduce students at the Vio Shanghai campus to the general content of the course.
On August 16th, she will bring her 100,000 followers to a boutique course at the Shanghai campus of the Vio Arts Alliance!
A single video has more than 400,000 hits
As a don't rely on selfies
Don't advertise the "net red border clear stream"
Aliya has done only one thing a day for years
Focus on shooting fashion illustration tutorials

Fabric expression techniques, the use of integrated materials
She did it her own life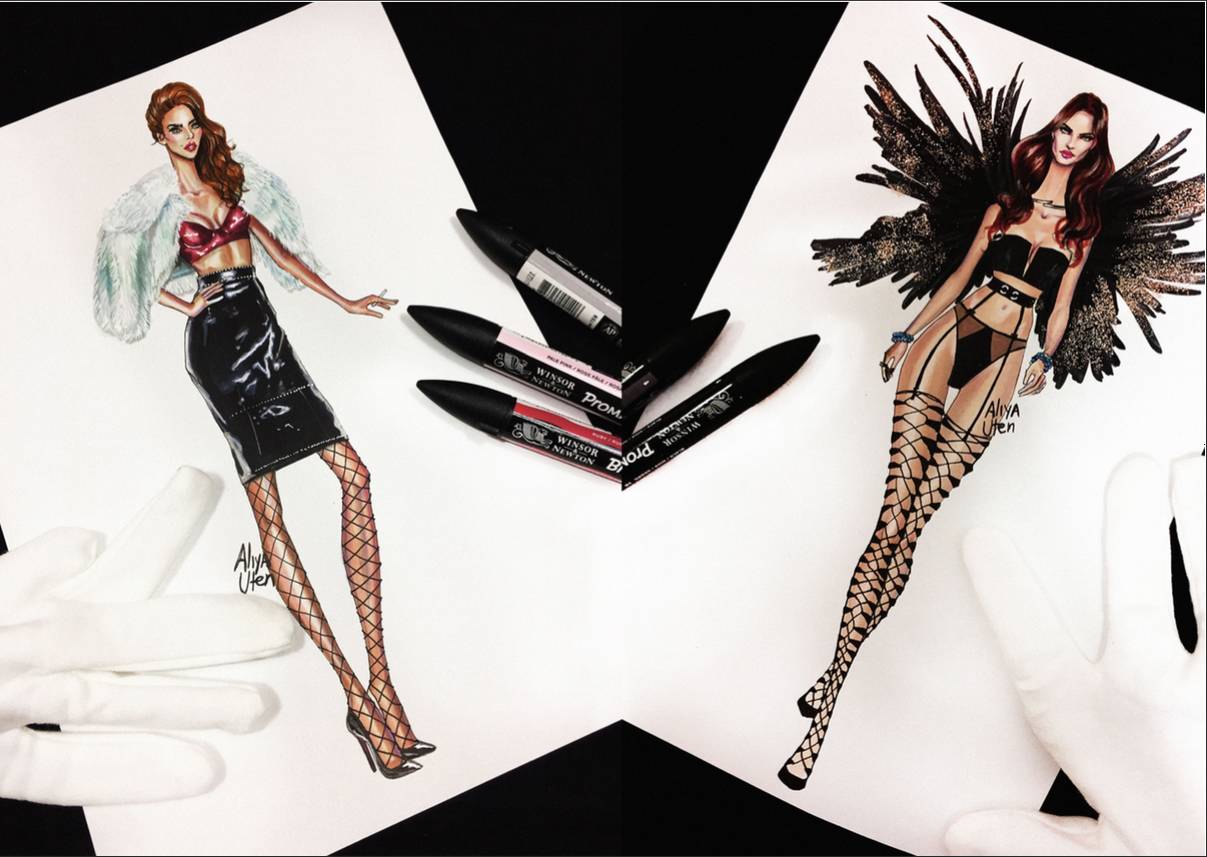 (Aliya works, not to be stolen)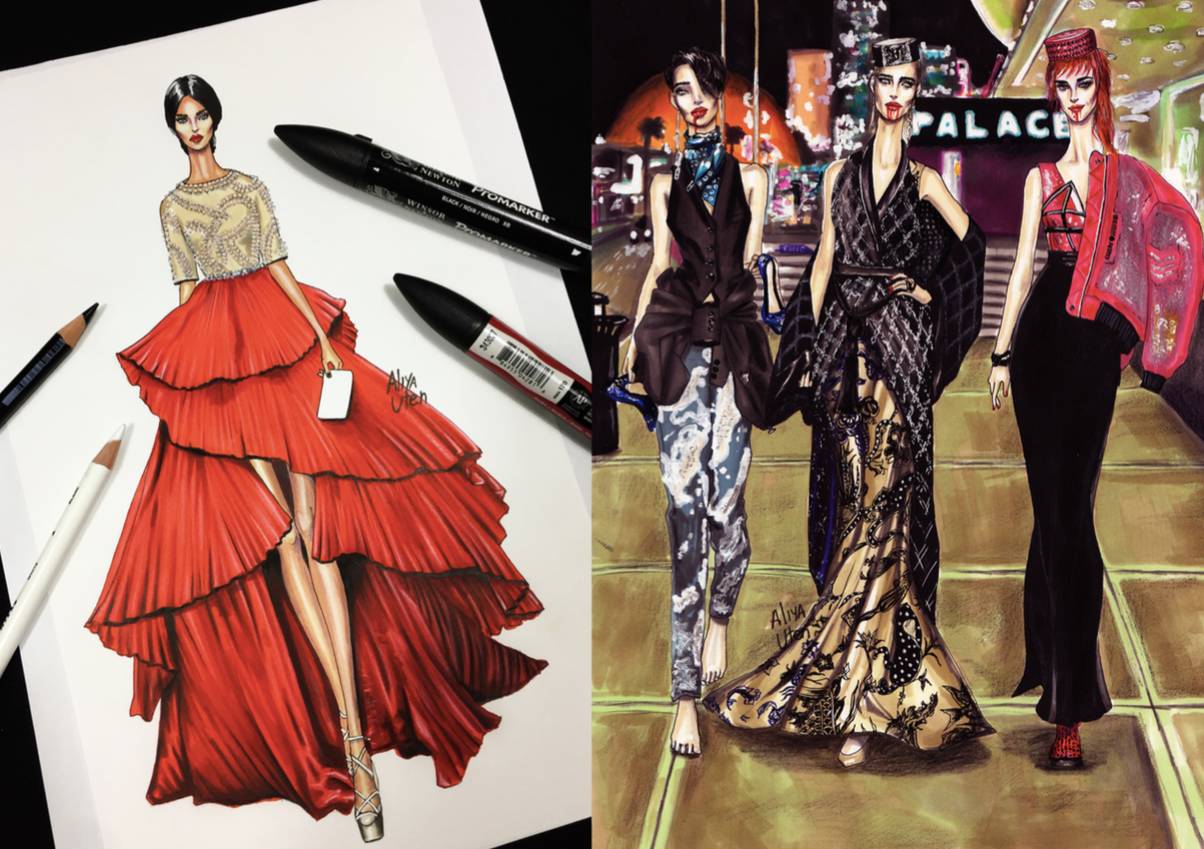 (Aliya works, not to be stolen)
Her personal channel on YouTube, Fsketcher.

Nearly 100,000 subscriptions were received
More than 400,000 hits per video!
Can't do online red without a bikini selfie?
Aliya shows off real 'fashion' on social media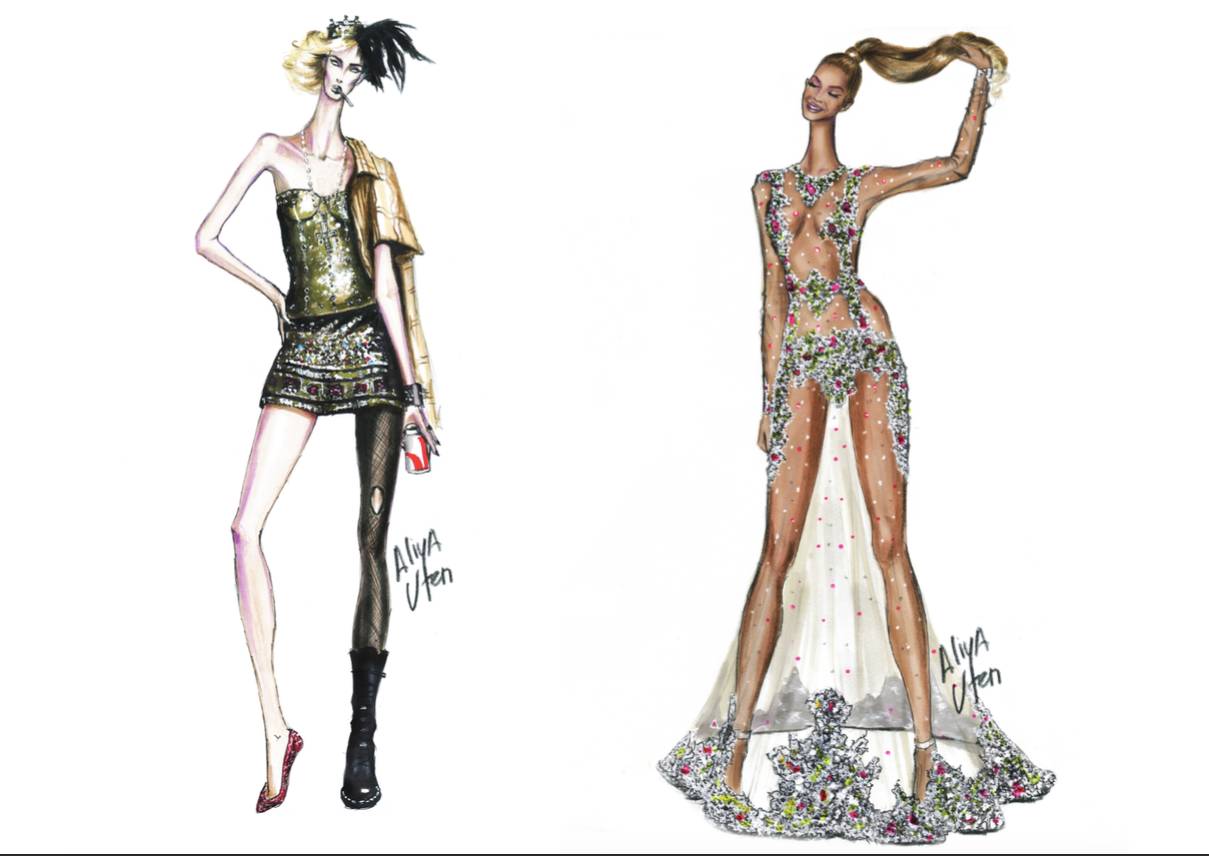 (Aliya works, not to be stolen)
Her work has a strong impact
The teaching method is even more subtle
Except for personal paintings summed up over the years
Very practical and convenient tips are unexpected
She's more focused on everyone's "soul."
That is, the play of personal style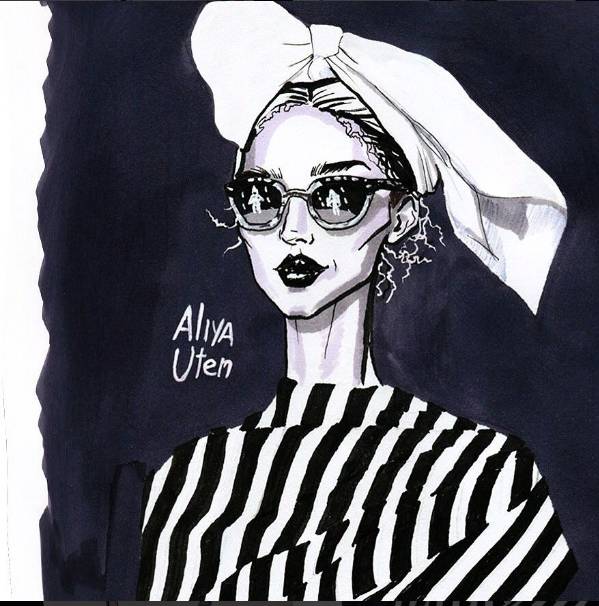 (Aliya works, not to be stolen)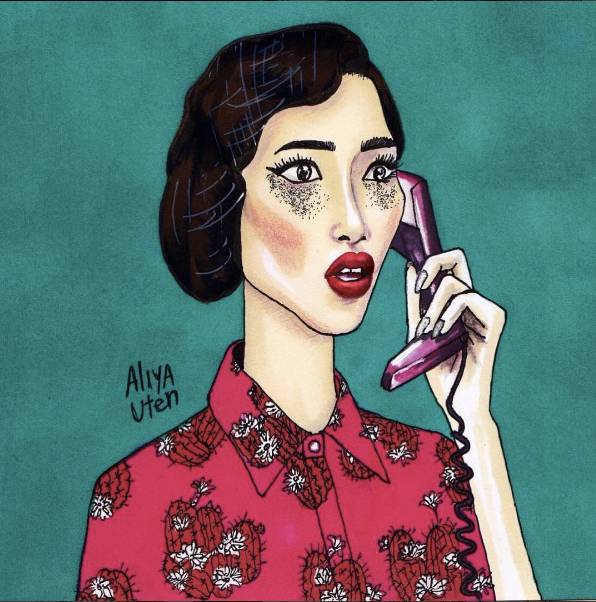 (Aliya works, not to be stolen)
How can Elie Saab use McQueen's strokes?
She knows this well
Therefore, the painting style is also extremely dynamic
Free in the dark and dreamy
exquisite and wild between
Keep the painting soul of each student
It's the thing she cares about the most
The most popular fashion illustration class in history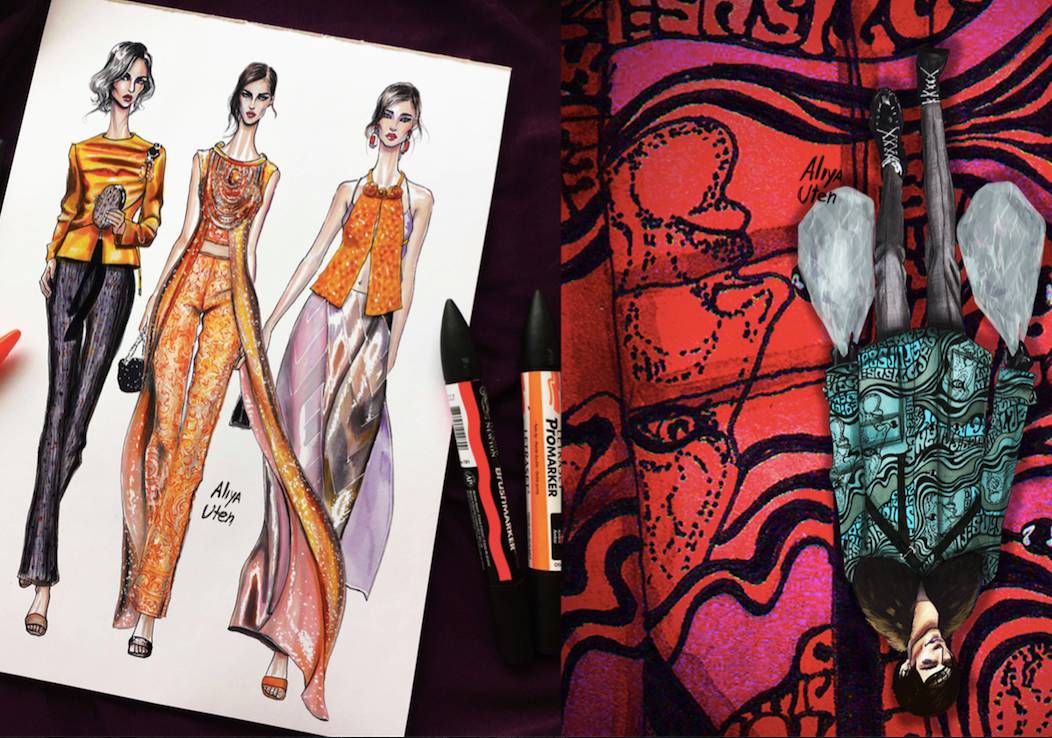 (Aliya works, not to be stolen)
PROGRAM FOR AUGUST/OCTOBER ADVANCED COURSE 
Class # 1
• Revision of fashion illustration figures: portrait, body proportions, etc.
• Experimenting with styles of Tony Viramontes, Danny Roberts, Gianfranco Ferre. • Overview of materials: markers, ink, etc.
• From realism to abstraction: finding your unique style.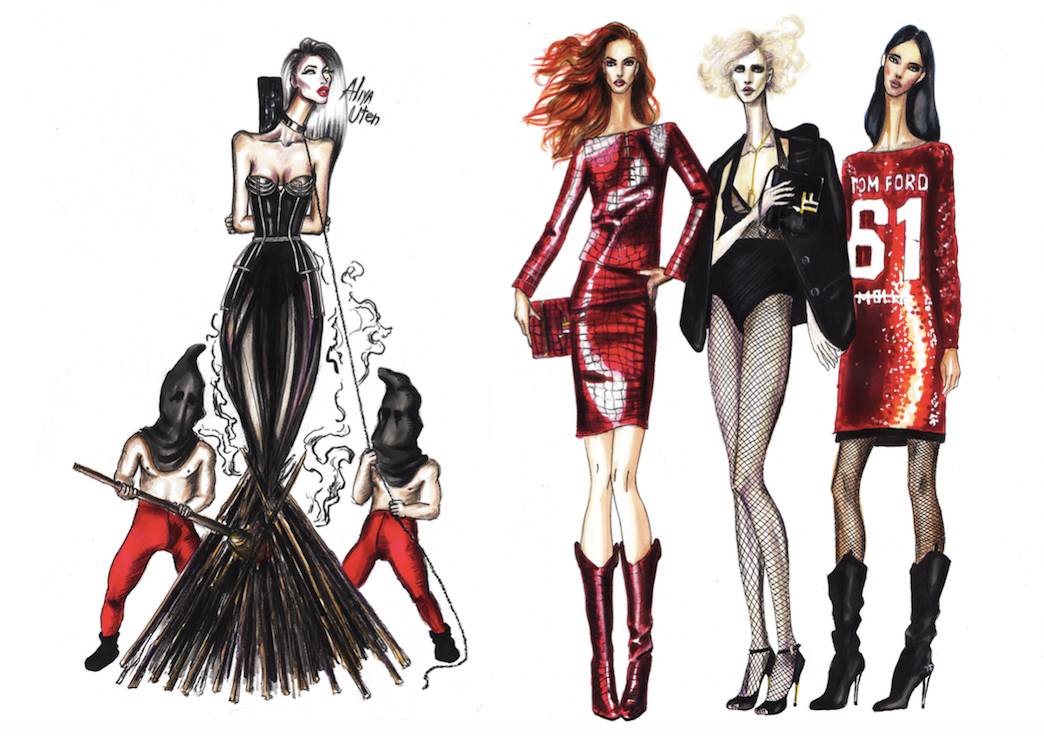 (Aliya works, not to be stolen)
Class # 2
• Cotton rendering + cotton garments.
• Linen fabric, straw hats & baskets.
• Floral prints, polka dots, geometric patterns. • Creation of a casual summer line.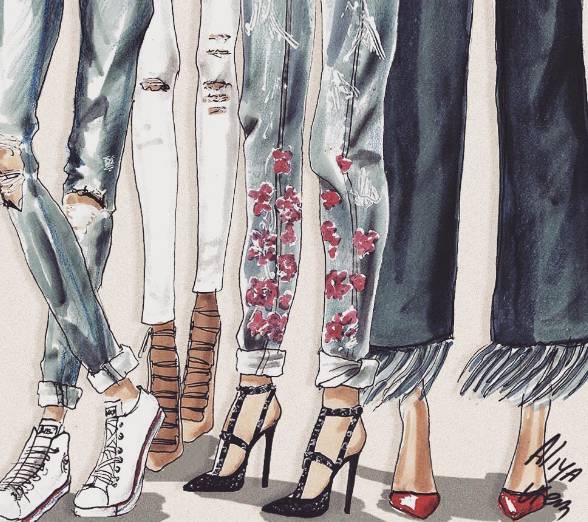 (Aliya works, not to be stolen)
Class # 3
• Introduction to woolen garments.
• Wool rendering (Melton wool, boiled wool, etc.).
• Tartan, herringbone, pinstripes/chalkstripes, Prince of Wales. • Tweed & boucle.
• Illustrating fashion week looks for upcoming winter.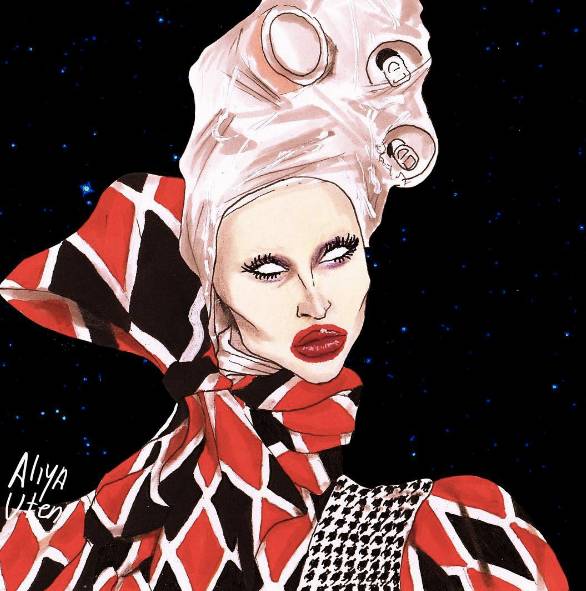 (Aliya works, not to be stolen)
Class # 4
• Satin, chiffon & silk rendering.
• Drawing lace & embroidery.
• Embellishment: crystals, stones, feather. • Designing an evening gown.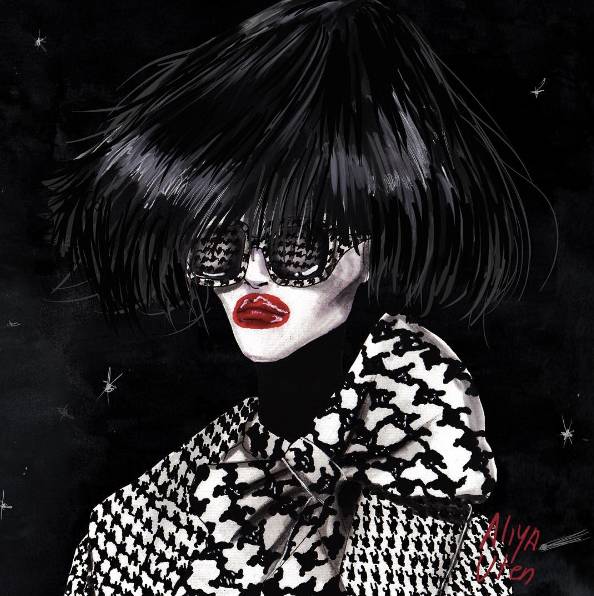 (Aliya works, not to be stolen)
Class # 5
• Leather rendering: smooth leather, patent leather, suede. • Reptile leather: snake, crocodile.
• Animal prints: cheetah, leopard, cow, etc.
• Fur rendering: mink, chinchilla, fox.
• Creating a glam-rock look.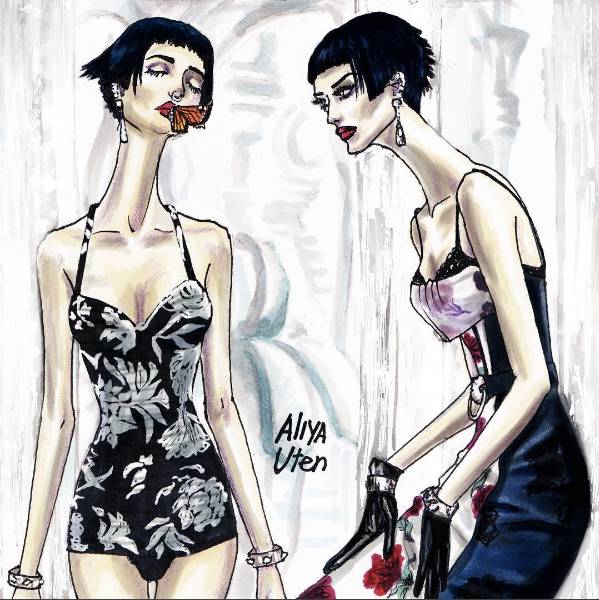 (Aliya works, not to be stolen)
Class # 6
• Metallic textures in fashion: Paco Rabanne & futurism. • Coins, chains & other metallic accessories.
• Gold, silver & rose gold smooth textures.
• Drawing sequins.
• Creating opulent character design.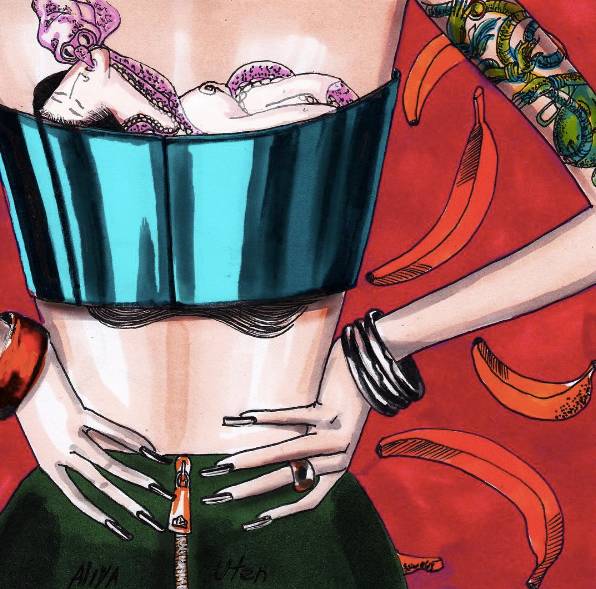 (Aliya works, not to be stolen)
Class #7
• Plastic surface rendering.
• Drawing 3-D printed garments.
• Building complex structures.
• Holographic fabrics.
• Creating designs à la Iris Van Herpen.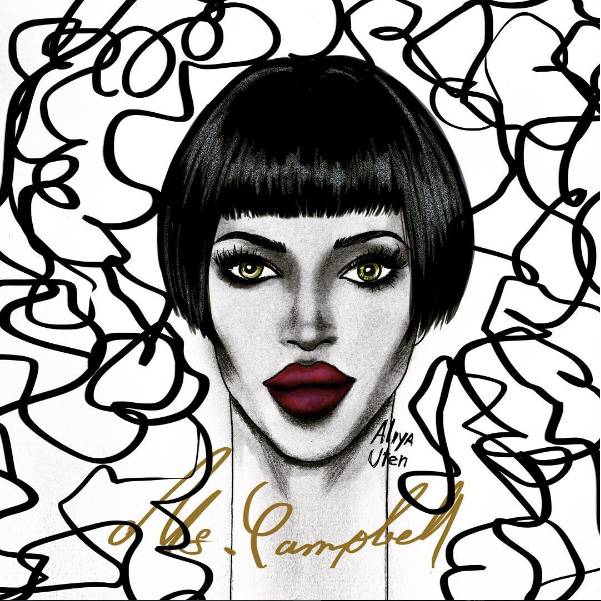 (Aliya works, not to be stolen)
Class #8 (Workshop)
• Creativity stimulating activities.
• Work on the hardest points.
• Rendering of materials specified by the students. • Creating collections based on a given mood-board.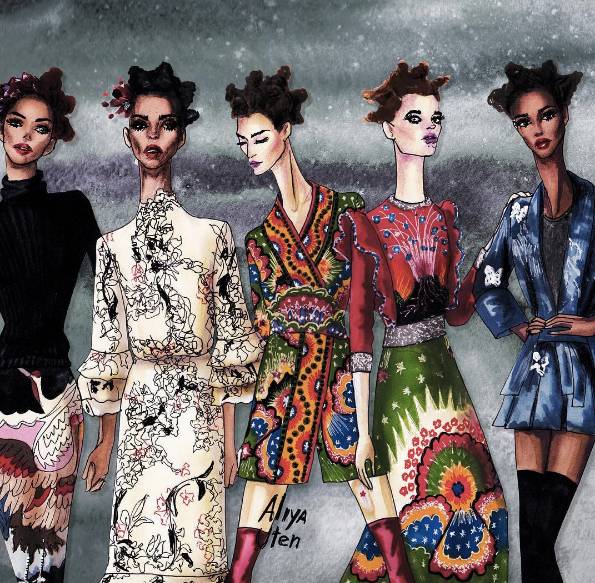 (Aliya works, not to be stolen)
This course is taught in all English, equipped with Chinese translation and teaching assistants, to ensure that the original course at the same time, to help students quickly absorb digestion of teaching content, the establishment of personal style, suitable for students who will certainly draw the foundation of the study.
Start information:
The first advanced course August 16 - August 26 (every Wednesday to Saturday, 5 hours a day, a total of 8 days, 6800 yuan / person);
The second elementary course September 9 - September 24 (every Saturday, Sunday, 5 hours a day, a total of 7 days, 5800 yuan / person);

The third issueBeginner's course October 14 - October 29 (every Saturday and Sunday, 5 hours a day, a total of 7 days, 5800 yuan / person).
Address:Shanghai Mayor's Ning District Yang mansion Road 258 ring Donghua Zhishanyuan 203 room Vio Art Alliance

Places are scarce
Sweep the code to grab a bit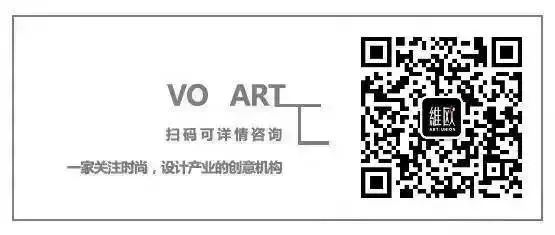 Open another way to see the art of clothing
Official registration contact information

Official: 400-888-1864
---
Addresses for major campuses

Beijing Campus:Beijing Chaoyang District Baiziwan Road Apple Community North District 6-67
North Service Workshop:Beijing Sun Palace Bridge Guangxi Home 1 downstairs sinking square B111
Shanghai Campus:258 Yang's House Road, Changning District, Shanghai, 103-203 East China Zhishanyuan
Shenzhen.Campus:Shenzhen Nanshan Xinghua Road 6 South China Sea Itku Building 2 306
Guangzhou.Campus.:Guangzhou Haizhu District Yiyuan North Road TIT Emerald Town A2-101
Chengdu Campus:Chengdu IFS. Office Building 3, Room 40, Room 4007
---
Reproduction Statement: This platform articles are compiled by Vio finishing or original compilation, if you need to reproduce please obtain authorization, unauthorized reprint is prohibited.
Editing by Juicy
- Bi-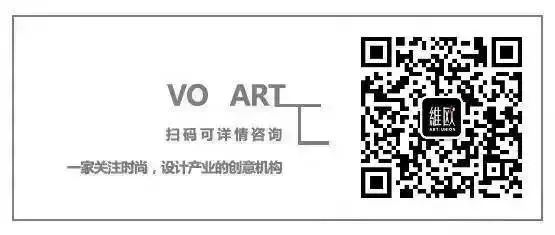 This is Vio
You can do it hereDesign dreams
---