Ten years B station, attributed to mediocrity

Author . . Li Yue Editing by . . Kang Xiao
Products . . DeepNet Tencent Xiaoman Studio
Welcome to Tencent News APP to read more quality information
On May 19, Station B released its latest quarterly results.
According to the financial results, B Station's revenue in the first quarter was RMB2.32 billion, up 69% YoY, while the average monthly active user increased 70% YoY to 172 million Yuan, and the average daily active user increased 69% YoY to 51 million Yuan. In the quarter, Station B's commercialization capacity also improved, with the average monthly paid user number rising to 13.4 million, up to 134%, and gross margin rising for four consecutive quarters, from 14% in the same period last year to 23%.
From winning the exclusive Chinese broadcast rights to the World Finals in the next three years to signing up game host Feng Timo, "Out of the Circle" was a frequent signal from Station B in the second half of 2019. Judging from the latest financial results alone, the break-in effect is obvious.
On January 1st, the B-station New Year's Eve party ushered in a wave of high tides. Data show that B station "the most beautiful night" New Year's Eve party station broadcast more than 90 million, the entire network of more than 5 billion, pods 9.1 points, can be described as a double harvest of data and word-of-mouth. As a result, Station B's shares jumped 12.51 per cent to a market capitalisation of nearly $6.8bn at the close on January 2.
Accelerated expansion, while helping B to stand on the user growth has reaped good data, but also exacerbated the B station losses. In the first quarter of 2020, Station B's net loss reached a new high of 538.6 million yuan, compared with a net loss of 195.6 million yuan in the same period last year, an increase of 175 percent year-on-year.
In the first quarter, Station B's total operating expenses were 1,074.7 million yuan, up 117 percent from a year earlier, while sales and marketing expenses were 606.0 million yuan, up 234 percent year-on-year.
At the close of trading on May 18, Station B's market capitalisation was up 9 per cent at $33.66, 11.6bn. After the release of the financial results, B station after the market fell slightly.
"The industry in which Station B is located is so cruel that in the long run, content platforms under $10 billion in China will be phased out, " Chen said in an interview with Caijing magazine.
Joined B station in the fifth year, Chen Rui began to think about the present this piece of "out-of-the-world peach source" how not to be "strong ship gun" to kill, and no longer limited to the once "small country widows" type of happiness.
According to the current market value, Station B has left the "high-risk zone", Chen Rui also put on a new problem: when Station B tears off the secondary label, ride the popular culture "strong boat", how can drive more stable, and in the future it will drive to where?
Out of the world peach source
Two weeks ago, during the May Day period, station B launched the video "back wave" once again caused the phenomenon of brushing screen. Yang Liang, a member of the "Back Wave" planning group and general manager of B Station Market Center, told DeepNet: "B stands on the content category and constantly has new categories out, more and more yuan, more and more rich." Because we have such genes and temperaments, we will form such things. A long time ago B station above there is no fashion, even no games, no life, no tourism, science and technology, knowledge, these categories are slowly growing in the ecology. "
As Yang Liang said, after ten years, impeachment, young people, secondary ... These labels, which have been attached to Station B since birth, have long been less accurate in defining Station B.
From the secondary yuan community to a listed company, today's B station from the former "small break station" into a video-based content ecological platform.
Three or seven points, metal full-frame glasses, soft-textured polo shirts tied to the waist, B station chairman Chen Rui's inherent dress and B station's young culture is still out of step, but these do not hinder his love of secondary culture.
Born in 1978, Chen Rui has been obsessed with animation for nearly 30 years, as early as his hometown of Chengdu junior high school, he was fascinated by the "Sacred Fighter Star" and "North Doo God Fist." Later, he began to mix in the earliest batch of Japanese forums, such as EVA enthusiasts gathered in the "third Tokyo City", posting, follow-up, trying to write the work of the same people, become a deeper fan of the day.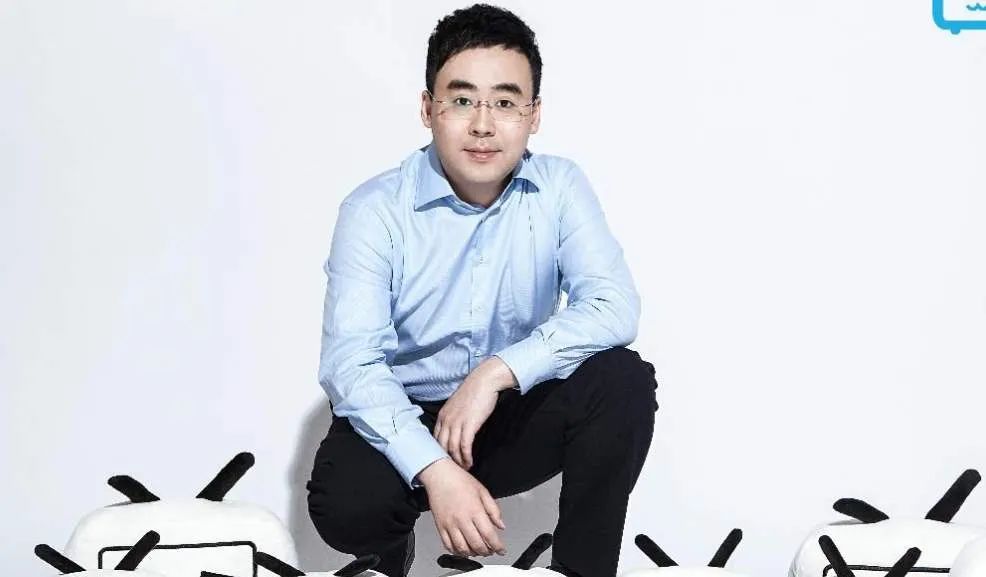 Cheetah Mobile went public in 2015, and Chen Ruiyi, a 3rd employee and vice president, chose to join Station B as its fifth employee, which, in his own words, was "the least like anything that can make a company". In July of that year, when talking about the large number of primary school users in Station B, Chen Rui, 70, expressed confidence in the future of the company: "The needs of sub-culture after 90, 00 will dominate the mainstream of the Internet in the next 10 years".
Chen Rui cherishes the feathers of Station B. In 2016, B stood in the content to add patch ads, accused of being contrary to the "genuine pantomime never add patch ads" commitment, by users of large-scale resounding.
At the end of the response, Chen Promised that "Station B may fail, but it will never go bad". Also in 2016, Station B's attempt to adopt a paid membership model rekinded strong opposition from users and was eventually forced to switch to a parallel exchange of points and paid purchases.
B station under the young face also hides a fragile glass heart, the secondary has not yet become the mainstream culture, and once the secondary as the core of the B station has already opened the door to the three yuan world.
Youku and Tudou merged in 2012, the network copyright of film and television works began to show sky-high prices. B stations that rely on the UGC model (user-original content) face a huge risk of infringement, know that "power generation by love" is not sustainable, try to transition to PGC, invest a large number of ACG production team at the same time also began to reach the tentacles upstream home-made content.
In this process, B station UP main works from the original secondary (Japan's early animation, comics, games and other works in two-dimensional image composition, related enthusiasts call it "secondary world") 4 partitions, derived from science and technology, digital, life, fashion, advertising and other 15 partitions.
The creation of YouTube in the United States let China's video sites start-up, domestic Tudou, PPTV, PPS came out in the same year, cool 6 network, 56 network, six rooms and other video sites are springing up. Station B learning YouTube may not be the first batch, but it is the most like that, "Chinese version of YouTube" has become a popular story in the U.S. capital markets.
Starting in mid-2019, Chen will have two flags: within three years, Station B will have a market capitalization of $10 billion and Station B MAU will reach $220 million. Perhaps it was from this point that Station B drove into the fast lane and broke the circle more. Whether it's winning the exclusive broadcast rights of "Hero league" in China for the next three years' global finals, signing up game host Feng Timo, or preparing for the New Year's Eve party to compete with Major Television, Station B is a big deal.
Becoming an early member of Station B is not easy, a specific holiday before the open registration, before becoming a member must also answer 100 sub-cultural circles to understand the question, the score and pass the pass. In August 2019, Station B announced that it would reduce the entry threshold for its members by 50% over the next year, and that the difficulty of answering questions would be significantly reduced.
Station B's first-quarter results showed that the number of full members who passed 100 community exams reached 82 million, up 66% year-on-year.
In 2016, Station B announced that the exclusive agent of the "Fate" series, "Fate/Grand Order" ("FGO"), quickly surpassed animation when it was launched. Station B started the era of FGO, out of the "power generation with love" dilemma, FGO has become the key to its business cycle.
Throughout 2017, FGO contributed more than 70% of B-station gaming revenue, while games accounted for 83.4% of B-station's overall revenue in 2017, according to B-Station Prospects. This is FGO "Golden" players are claiming to be B station "shareholders" reason, but also B stand at the time of listing by "joking" for the game company's reasons.
"Over the past three years, FGO has become one of the most successful Japanese import games in Chinese history." In August 2019, the FES (Fate/Grand Order EXPO Shanghai 2019) night show said excitedly. It has to be said that it is FGO that holds up half of Station B, which is why Chen Rui has promised users more than once that "we will run FGO well".
Mobile gaming continued to dominate B's revenue in its fourth quarter and full-year 2019 results, falling again in the quarter, falling below 50% for the first time, replaced by live and value-added services and advertising as a percentage of total revenue.
The growth of the gaming business has become the biggest challenge for Station B. On April 9th Station B announced that he was holding hands with Sony in an attempt to build another FGO-style "money printing machine" while consolidating FGO copyright cooperation.
On May 8th Senser Tower, a market research firm, released its Top30 ranking of China's hand-travel publishers in April. Of these, Beep Mile (Station B) was ranked 13th, the second time since Station B in 2020 that it has made the Top 30 list and is by far the best position.
This is mainly due to the B station's new tour "Princess Link" after the April 17 launch of good results. Sensor Tower data show that in April, China's iOS hand tour bestseller list, less than two weeks after the launch of the "Princess Link" ranked 7th, driving B-station game revenue increased by 378 percent month-on-month. B Station's first-quarter 2020 financial results show that the gaming business revenue of 1.15 billion yuan, an increase of 32% year-on-year.
The arrival of "Princess Link" for Station B, is undoubtedly to solve the game business growth of the urgent. But for the company, the biggest variable right now is the watermelon video, a byte-beating product.
In 2019, watermelon video is officially located on the PUCG platform, facing station B. Since then, watermelon video has poached the well-known up master factory director of the B-station gaming area. KoL, which has more than 6.68 million followers, now has a stand-alone program for watermelon videos, "The Factory Is Coming" and "MC Factory Director's Season." The factory director even called on fans at Station B to "go to the pipeline and the headlines to help get up and down".
When it comes to the future of Station B, there are mixed results: the game is still dependent on agents in the short term, the road of self-study is far from quenching thirst, PGC video resources have been divided by TheOten three, and then difficult to penetrate, PUGC video-based, it is difficult to expand users pay to watch.
Optimistic: heavy gold-digging head anchor, 800 million won the Hero League S-level tournament three years exclusive broadcast rights, B stand in the future of the game live field may be able to get a piece of the pie;
Notably, Station B's revenue from value-added services (previously live streaming and value-added services) was 793.6 million yuan ($112.1 million) in the first quarter of this year, up 172 percent from a year earlier.
This increase was mainly due to increased efforts by B to commercialize, mainly due to an increase in the number of paid users of paid membership programs, live streaming services and other value-added services.
From the revenue composition point of view, B station to get rid of the game dependence of the biggest opportunity is the member value-added services, which is B station constantly break the circle, attract more mainstream users into the direct driving force.
When more and more old users complain that Station B is "no longer secondary", Station A is quietly returning.
In April this year, B station held a "heart-tinging challenge mixed cutting competition" activities, so that AB two stations again staged the second 怼 event. An event similar to the star-studded event on Weibo has been controversial because of the culture of the dining circle.
Entertainment Business Watch has reported: Xiao War's fan brushing behavior caused the dissatisfaction of other participants, B stood in the process of twice adjusting the rules difficult to balance Xiao War fans and other participants' demands, and eventually triggered a large number of core secondary users anti-water, want to abandon B cast A.
Station A seized the opportunity to play "AC in, love has been" slogan, in order to attract the B station generalization dissatisfaction with the core secondary fans, set off the core secondary user competition.
In June 2018, express-hand 1 billion yuan price of who-owned acquisition of Station A once let the outside world very much do not understand. Now, after 2 years of running, the fast hand finally cleared the relationship between the main station (fast hand APP) and A station: the main station is responsible for serving the full number of users, A station is responsible for serving hard core secondary users, A station is responsible for managing the fast hands of the secondary related channels and content.
For A station, fast hands bring not only traffic resources, but also technology, capital and content of all-round support, today's A station has no service area downtime, management turmoil.
On the night of March 28, 2018, chen Rui, dressed in a black suit, stood at the NASDAQ site, and an hour and a half later he would ring the first bell of station B's listing, but at the moment he looked a little anxious: "I want to finish it quickly and get back to work with peace of mind."
Jinshan software logged on to the Hong Kong Stock Exchange in 2007 and Cheetah Mobile on the NYSE in 2014, and for Chen Rui, who has had two IPOs, a listing bell is no longer a dream, but for Station B and its young users, the day was full of ceremony.
Listing live began, "in station B has a room" young people have innified "station B shareholders", even talk is "unbridled" a lot. This main animation secondary culture of the impeachment video site in eight years, from a small community to a listed company with thousands of employees.
A counter-attacking inspirational drama, but not all happy, at this moment for AcFun (commonly known as "Station A") of the "old men" more sad, for them it is more like a dominance of the legend. B station a month before the listing, A station official microblog suddenly updated, with the text: "I want to live another five hundred years!" The website can no longer be opened. Sooner or later the pill "name-calling before station A has been burdened for many years, at that moment also lost the last stubbornness.
In 2008, modelled on Japan's Nico Nico, Station A introduced the "impeachment curtain" to China, thanks to the up-and-down master's rapid growth in the way other video site content was removed through chain theft, and began promising to "never charge users a penny even if it goes out of business".
With the company's growth, the secondary population "with love to generate electricity" free model so that all interest in the establishment of A station founder Xilin quite a headache, loose management, frequent civil war, self-funded support broadband, the growing chain theft problem eventually led to A station began in 2009 more than a month of downtime.
To continue watching the video, a 20-year-old named Bishi began tapping the keyboard and setting up his personal website, Mikufans. Born at Station A, Mikufans has a development path similar to station A: it is handled, "pickpocketed" from the resource website, and uploaded to Mikufans. Therefore, for a long time after that, Mikufans was called "the back garden of Station A".
In 2010, station A contribution exceeded 100,000, A station "spare tire" did not choose to shut down but changed its name to "bilibili", began to operate independently, the subsequent impeachment event became the starting point of station A and station B grievances, in 2010 also became station A and station B turning point.
When Xilin sold Station A to Chen Shaojie for $4 million, the dream of buying a house and a car in Changsha came true. Chen Shaojie did not focus on the community management of Station A, but indulged in the game live business, opened up a new plate "AcFuN live broadcast", that is, today's fish fighting.
After leaving Station A, Xilin wrote in Baidu Post Bar: "AcFuN has always existed model is unreasonable, AcFuN needs other sites to provide living space, to be clear, AcFuN through the theft of resources from other sites, has been sneaky, survive to this day."
A station every stumbling lesson, B station has experience, but did not fall. Not because four grass-roots youth crowded in a private room to eat and drink Lazar's story is more plattering to the capital market, but because of Xu Yi's luck, let him meet a keen secondary culture and understand the company's management of Chen Rui.
When the transit moved, Chen Rui in 2015 when he took the stage also told a small story about "luck": "Ray Jun told me at the time, whether the success of the business is a lot of luck", and did not forget to add at the end of the "I am deeply in the past."
At that time, Chen Rui officially joined station B just a year, the same year, advocating "luck" Lei Jun began to have a "labour model" of the title, he will be Xiaomi charging treasure price down to 69 yuan.
In 2002, Chen Rui entered the "training course for cadres" awarded by Lei Jun, and in 7 years he rose from the grass-roots technician who wrote anti-virus software to the technical director of Jinshan Drug Bar Division; Denied themselves, left Jinshan to set up "shell security", in 2010, shell security, together with Fu Sheng-led cow images by Jinshan merger, jointly formed the Jinshan network, later renamed Cheetah Mobile, "shell security" disappeared in the Internet wave.
For the birth of a good family, from an early age to accept animation culture, Chen Rui, the pursuit of money and power may never be the primary purpose, after tossing ten years to find animation or that can calm down and enjoy the only place to stay. In 2014, Cheetah Mobile went public, and this time Chen Rui chose to live for himself, officially joining Station B and becoming the fifth employee.
When the paste bar rarely has a great god, know is no longer a treasure trove of professional knowledge, B station is no longer once the secondary self-retention. Chen Rui also began to choose to live for Station B. But no one can yet say for sure where Station B will go in the future.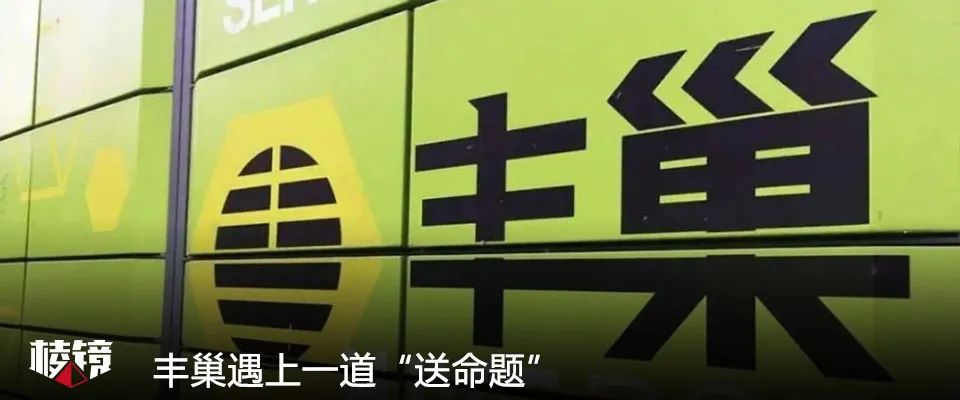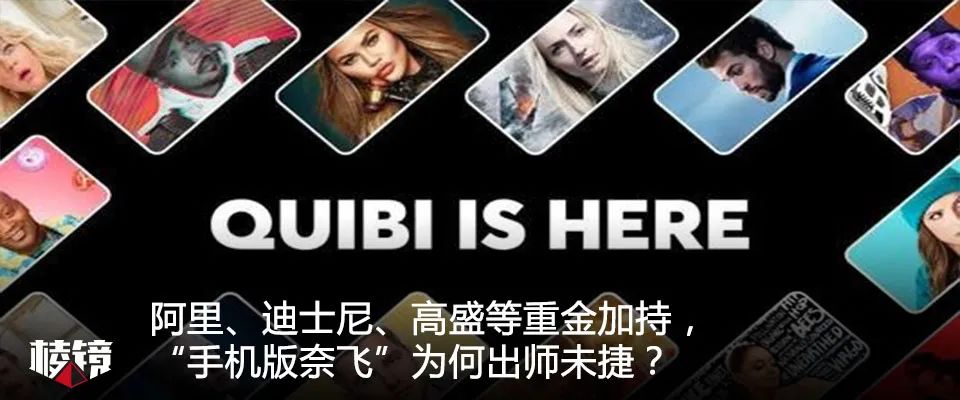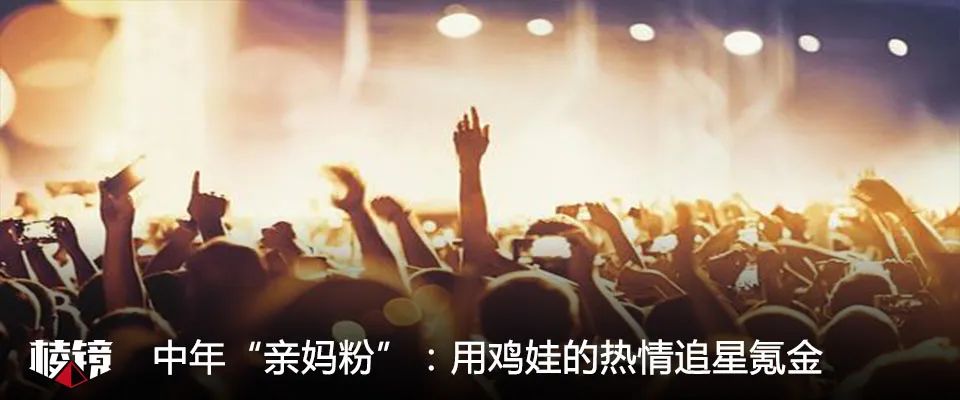 Click "Read the original" to view exclusive articles on Tencent News Client!
You."Looking at it."Am I?
---