Do you really want Xu Da SAO to cut his stomach open?
01
Xu Da SAO thing, you may already know, if you do not know, I and you probably said.

If you carefully go through Dr. Li Wenliang's previous tweets, you will find that he tweeted last October that "Zhengxin is also good, called a chicken is also good, feel no Xu Da SAO to do delicious ah." "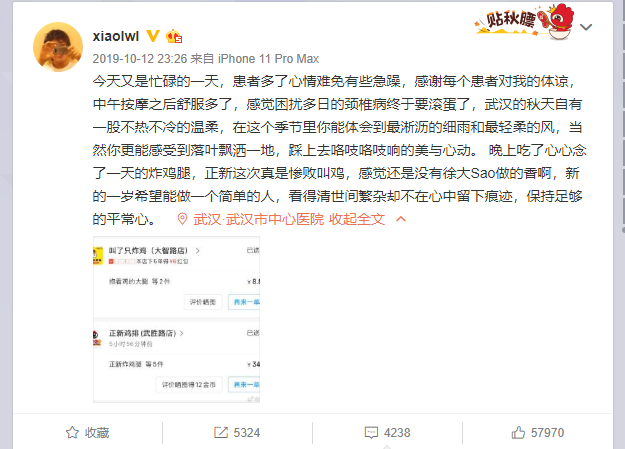 On February 7th, Dr. Li died, and the whole network mourned him, and some fans circled Xu Da SAO on the microblog. And Xu Da SAO saw later said:
Dr. Lee, I'll always owe you a fried chicken leg.
Fans have said:
Big sao, make fried chicken legs once.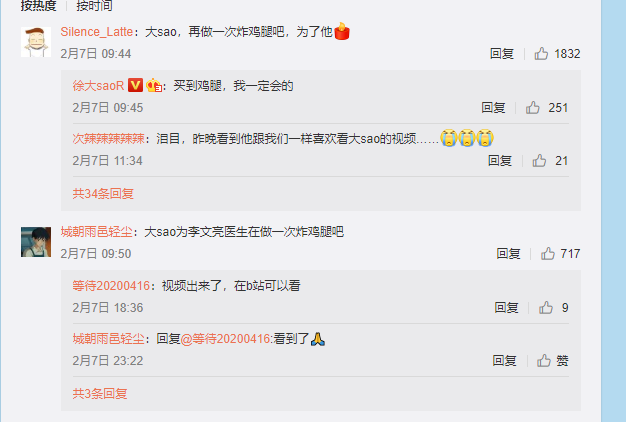 Say do, that night, Xu Dasao in Station B released a video entitled "Do a good job of protection, out of the house, big sao for friends in the distance made a special fried chicken legs":

The video doesn't directly mention Li Wenliang, but says it's a distant friend I've never met. It is his honor to say that he can be followed by that friend.
The UP owner also said that all proceeds from the video would be donated to the friend's family: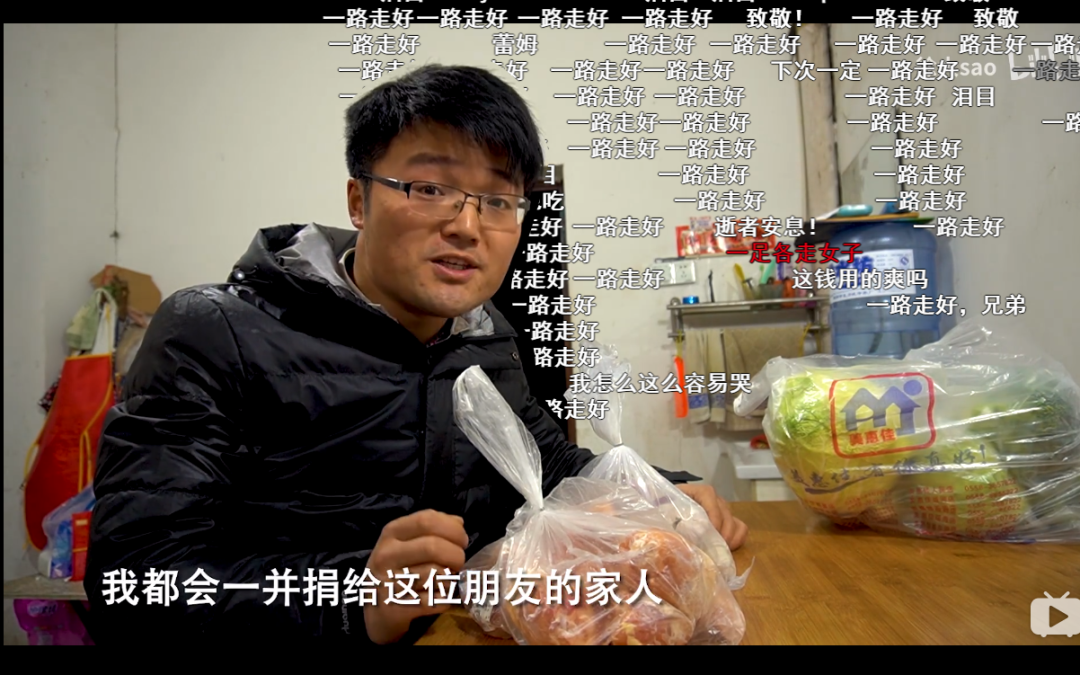 It was supposed to be a nice, warm thing.
From the impeachment screen can also be seen, many people feel the power from this video, now it seems that you may not feel, but February 7th, it is really a dark cold night, not much can warm people's hearts.
Yet the promise of "donate all the proceeds" has become a nightmare for the UP master.
At first, someone just stared at him and said, "Why don't you donate."
This is the normal question, after all, he gave a promise, netizens have the right to supervise.
So on March 6th, Xu Da SAO got all the proceeds from his video:

Creative incentives more than 4800 yuan, a total of more than 110,000 deduction of personal income tax left 80,000, so a total of 85,000 yuan, donated together.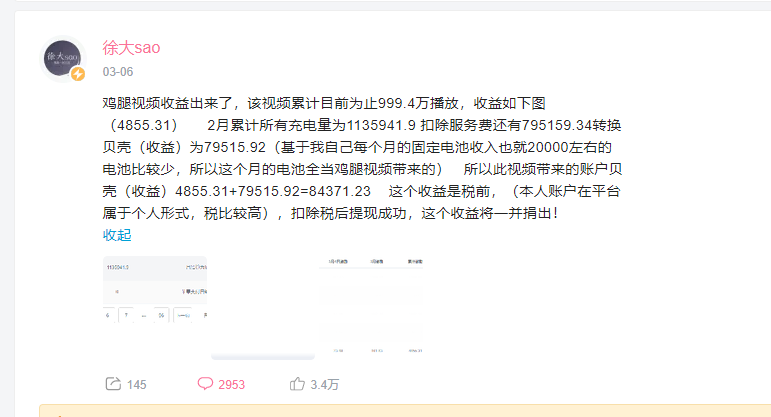 After counting the net income, he donated a total of 120,000, he also posted a lot of money.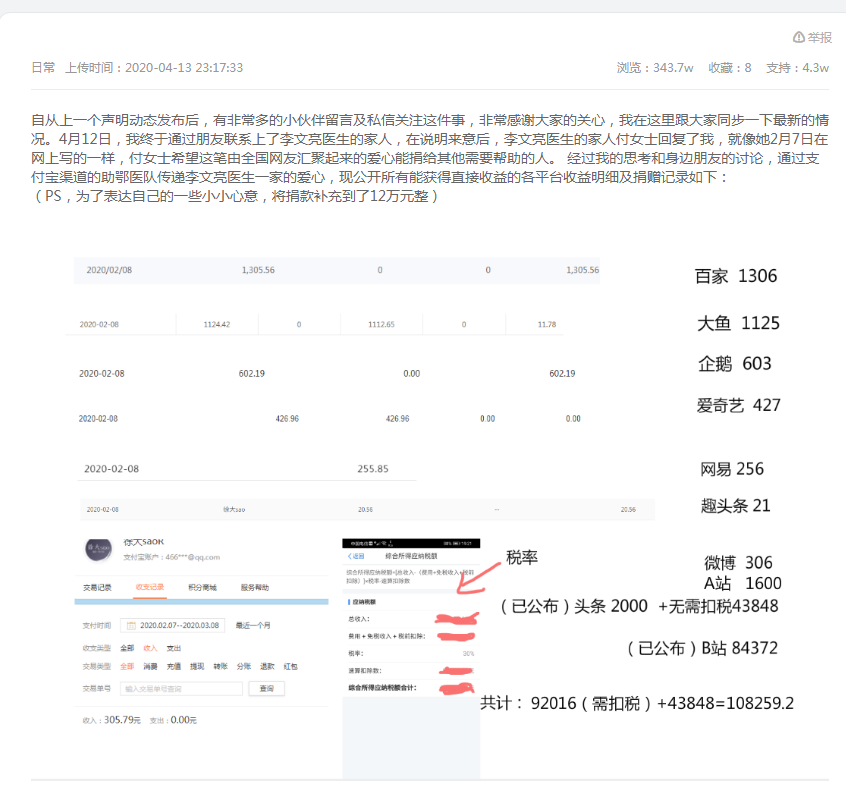 Didn't expect to sun out of the proceeds to donate money, not only did not block the mouth of netizens, but the mouth smelly netizens more and more.

For example, some people say that February 7th to do the video, how to March 6th to announce the proceeds, if we do not monitor, you do not want to mix it up?
Others say 10 million videos, how to motivate income is only more than 4000, you must have a conscience to black money.

There is more exaggerated, a B station UP master directly changed the name to "take over their own Xuda SAO":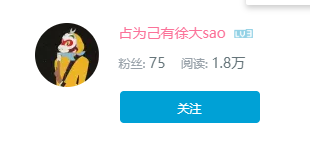 Then a bite to confirm Xu Da SAO certainly fraudulent donations, but also to him to think of a new nickname.

This is also inside Station B, out of Station B is even more exaggerated.
In the tiger pounce, not only did someone wait directly for him to go to jail: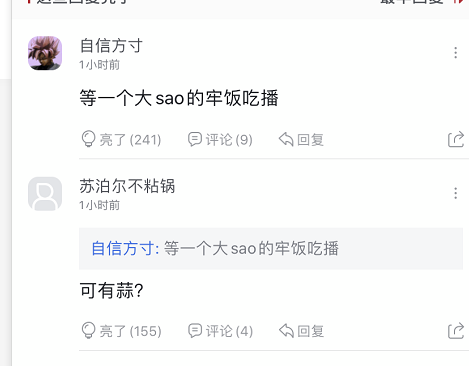 The day before, do not know who did, in short, more than a dozen marketing numbers, at the same time send exactly the same content, directly referring to Xu Da SAO fraudulent donations: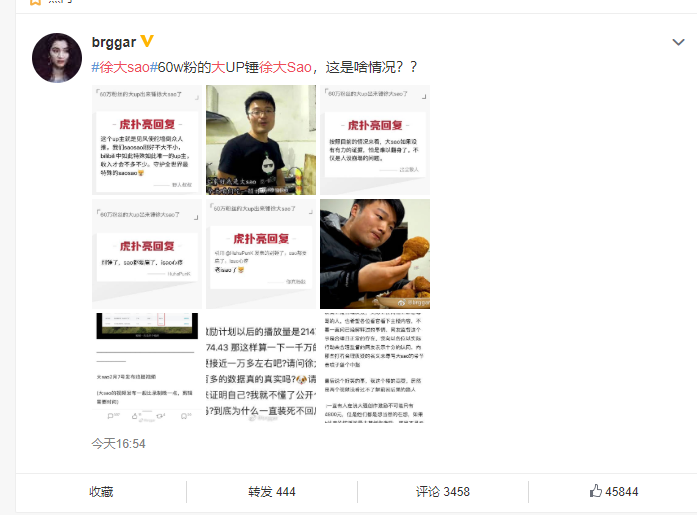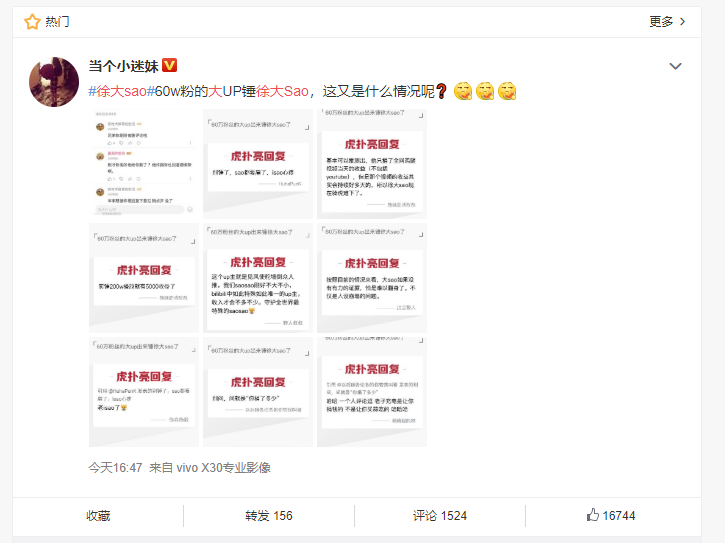 It's true that I can't wait for this UP master to die.

So just now, the UP Lord has sent a third wave of explanation videos: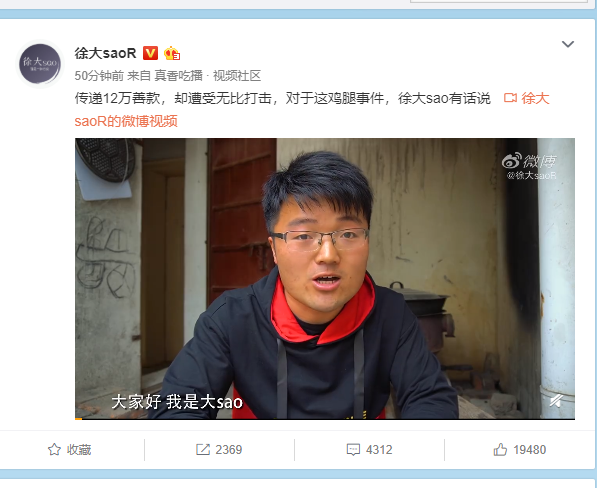 In the video, not only does he record his phone, he shows that his video's traffic revenue is really only more than 4,000 (now 5000):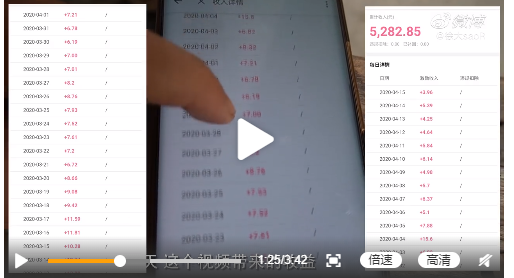 Also said, he posted more than 20,000 yuan to go in, although contact Li Wenliang's wife, she said she did not accept donations, but still donated to a public welfare project to help Hubei.

Below this video, Station B officials, by querying background data, say it's true that he didn't lie:


Record the record of the phone opening Station B.

I've added more money to donate.
Officials helped him prove from behind the scenes that the data was all right.
Do you think this always blocks the mouth of netizens, finally hammer themselves did not fake, did not fraudulently donate it?
No, netizens still don't give up, continue to look for new black spots.
There's a heart:
There is talk that he is no 1st person: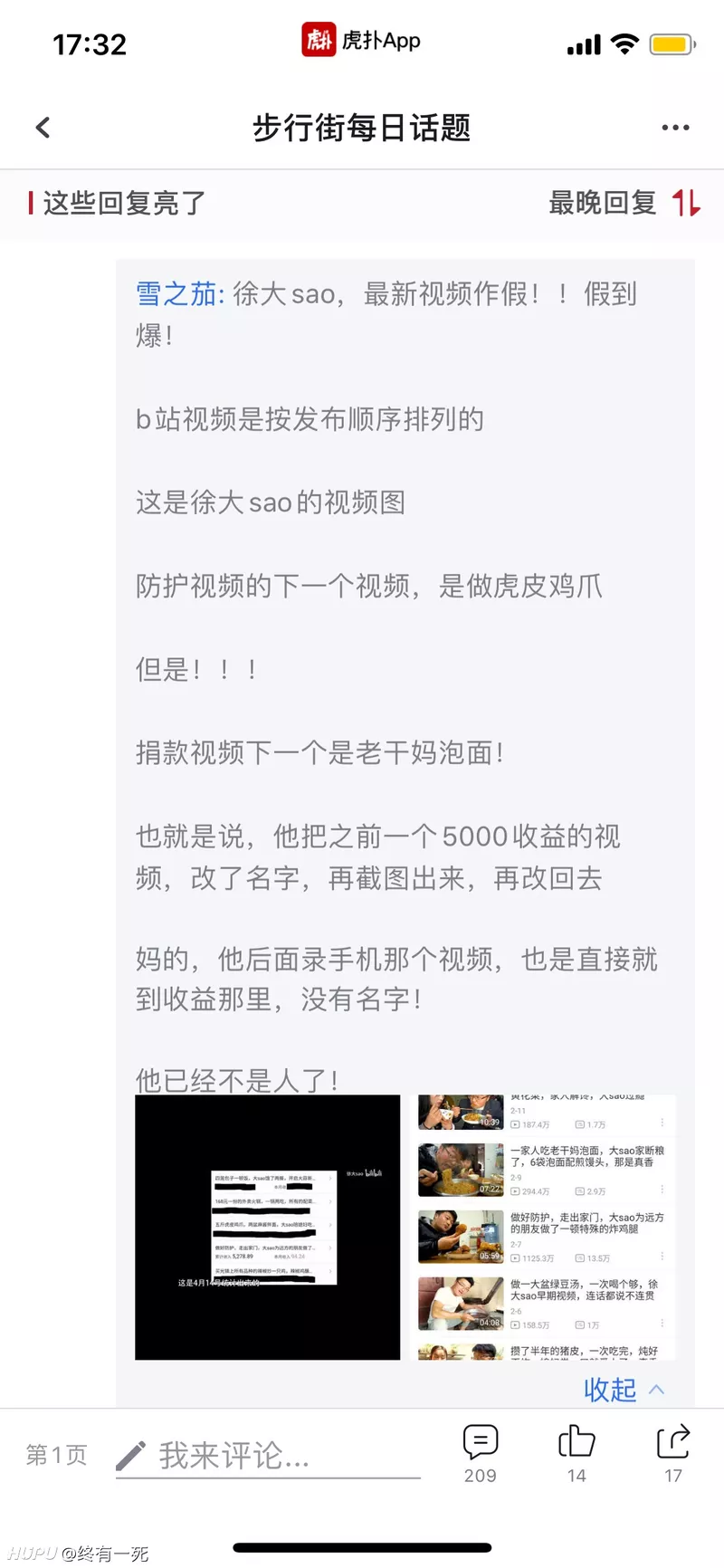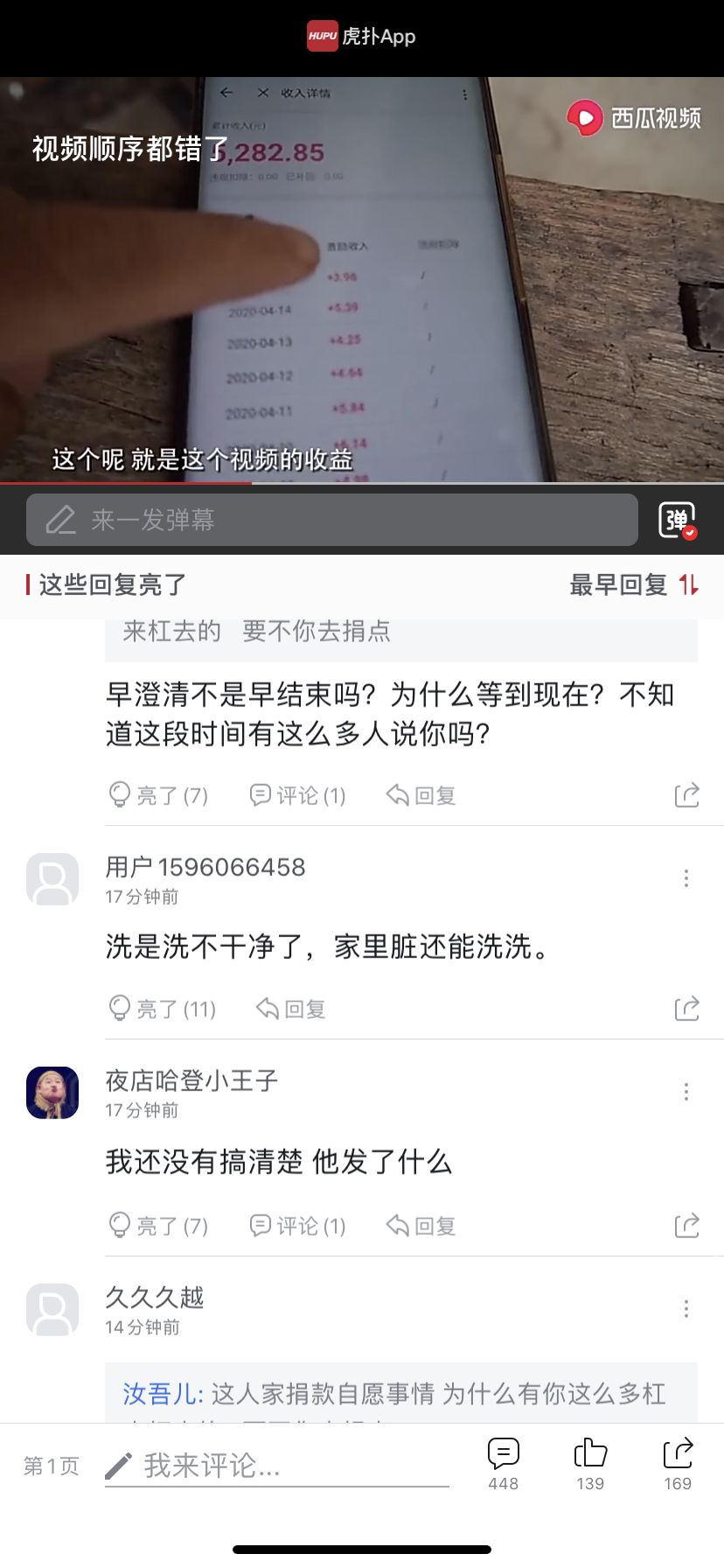 What a sin to add, why not!
And then you just say something for him, and these people will give you the name of a filial son, just like those who can't stand up for a long time without moving:

So the UP master fell into a dilemma.
Don't clarify it, as if they really fraudulently donated, wronged.
Clarification, others say you have ulterior motives, if there is no ghost in mind how to prove their innocence, and each clarification, will bring ten times the attack - even public comments are so ugly, it is difficult to imagine his private letters will be full of dirty words.
If you don't publish it, say you've swallowed it.
You published it, saying it was false.

You clarified, saying you clarified too late.
You found evidence that your clarification was right, that your evidence was false, that you were no 1st person.

Anyway, is the unyiring keyboard man, always right, always spray point, never be knocked down. It's always these people who have really done something.
This step-by-step improvement in ethical standards is suffocating.
If I were this UP Master, I would despair for him.
Before watching "Let the bullet fly", the person who cut his stomach open, in order to prove that he only ate a bowl of powder, felt silly, felt unreal.
Now it's understood.
03
I also do Station B, there are hundreds of thousands of fans, there are incentives and charging money.
So there are some questions that I can answer for him.

For example, why did you make the video on February 7th and not mention the proceeds until March 6th?
Because station B this income, is next month 6th can not be cashed out: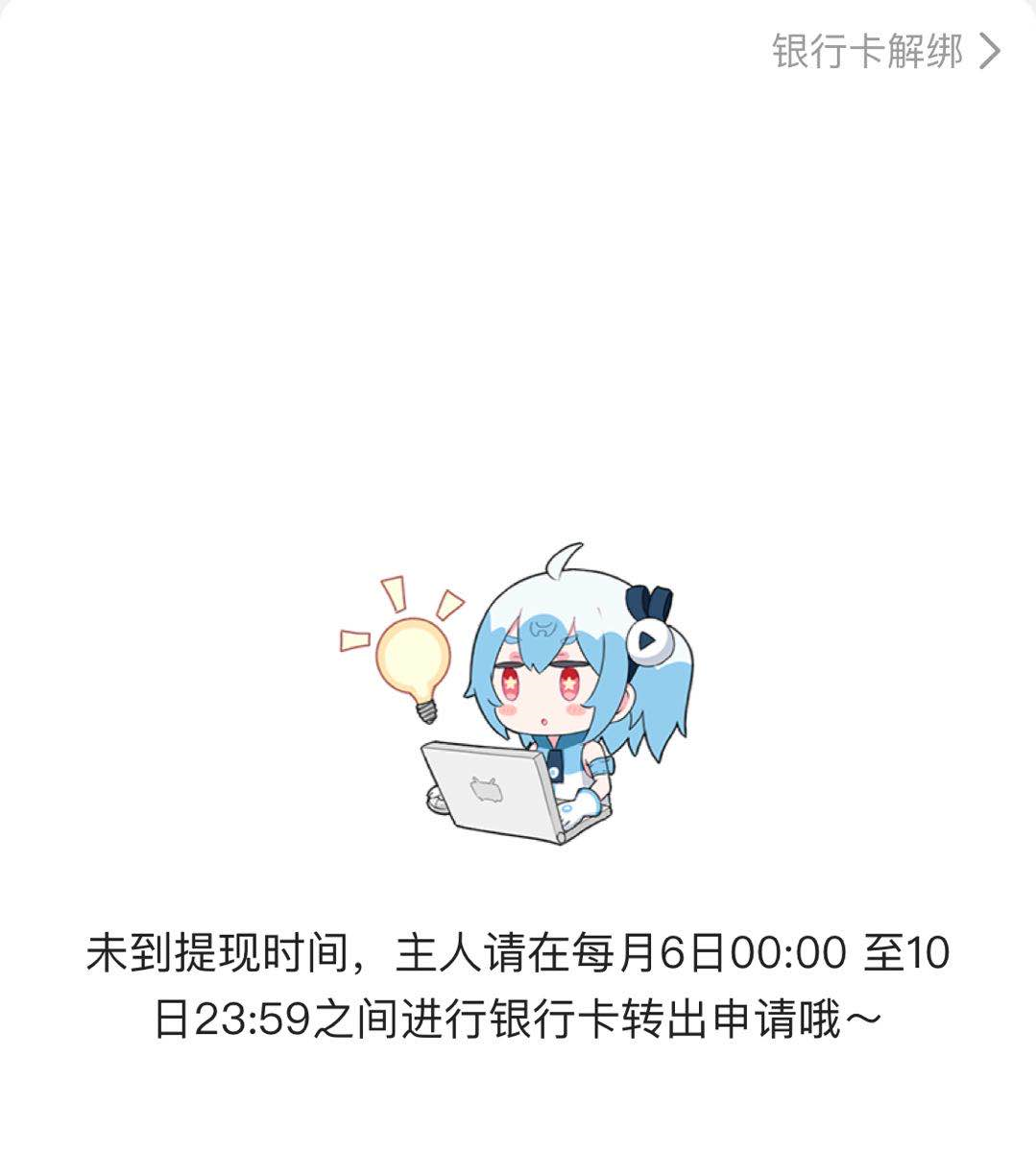 Others scolded:
Ming Ming Li Wenliang's wife publicly said on February 8th that she would not accept donations, why did Xu Da SAO make this video?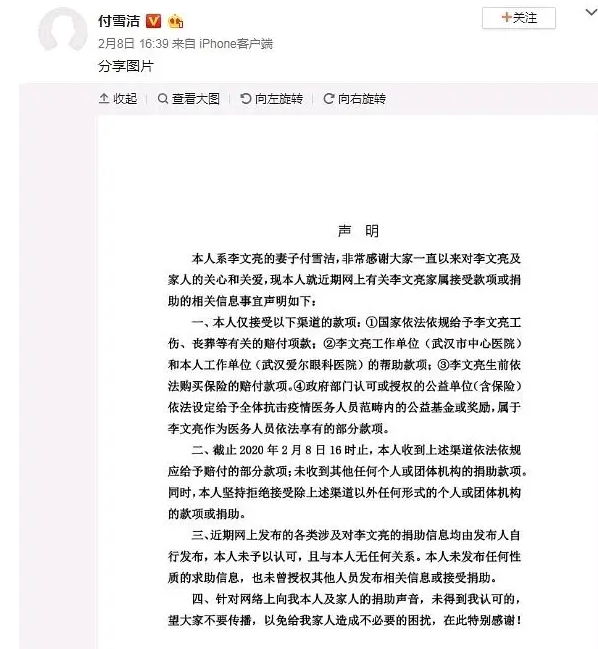 Brother, Xu Da SAO's video was sent on February 7th!

Even the call for everyone not to charge, then involved in the money can not be said comments, is also sent at noon on February 8th:

Why is it also a million plays, B station UP master's earnings are so different?
This B station official also said, not just to see the amount of air. And as far as I know, they tend to give more money to new people with smaller fan numbers, and less to people with those with those with those with those who have more fans.

Very understandable, in order to retain the new UP master?
Why is it also a million plays, B station is so much worse than YOUTUBE?

Because Station B doesn't advertise!
Youtube anchor's earnings are ad sharing, I have a very like to take people to see the room of the United States Youtuber, he is heart-wrthing to a 10-minute video will insert three ads, some of which can not be skipped....
You can't enjoy the benefits of Station B without advertising, while scolding Station B for not giving UP the master money.
Whose money didn't come from the wind.
04
I don't know if the person who is keen on the online real hammer, the real hammer, can see it, but I think this last paragraph, I should write.
I wrote last yearLi ZixuanAt that time, there are a lot of people to scold me, said that I was Li Zixuan invited the water army, received the money of Li Zixuan, and then turned to scold Li Zixuan is by showing China's backward side to foreign talent fire, is a traitor.
But in fact, I wrote it entirely myself, and four months after I sent the article, Li Zixuan came into contact with me and sent me a packet of snail powder.
That's all.
But I say, the black man won't look, they'll decide you're collecting the money.
Of course I'm not a morally corrupt thing, so I don't care, but Xu Da SAO is not.
"Swindle" is a big hat.
Not only has it been morally unable to turn over, but it is even more illegal to be serious.
So, as he said, he's been in poor shape every day for months, and he doesn't understand how he's been in such a good video that he's come between.

He also said that the damage caused to him was too great, he had to stop for a while to rest, and so on to recover and come back - stop is a big deal, for more than 4 million powder UP master, will bring a lot of damage, will not be installed.

Questioning is the freedom of the doubter, but it is not, scolding is not.
We all say keyboard man more, all say that doing something now is not easy, no matter what you do, as long as it is done will face thousands of people, holding a magnifying glass to see you.
Zhang Wenhong, director of the infection department of Huashan Hospital, did a lot of things conducive to the outbreak during the outbreak, you see perfect?
The first two days were targeted by some big bloggers on Weibo.

First he said that he advised Chinese children to eat egg sandwiches and drink milk is "beautiful outside", is a traitor.

Note that the public knowledge in their mouths is not "public intellectuals", but "traitors"
Then there was the fact that he might be funded by the American Foundation, which was dedicated to defeating Chinese medicine, and that he was speechless.
Zhong Nanshan, China's most authoritative infectious disease expert, both outbreaks have set up a sweat horse credit, you see perfect?

Or someone pulled out a scene from a documentary:
It's hard to say that his son wears an Hermes belt, leading to a whole bunch of things that don't.

It's too hard, it's really hard to do something.
I don't know why these people are so keen on hammering people, so keen to knock people down and disappear.

So what good can they do?
No, they're just passionate.
Keen to pull people down the water to this point.

I don't know if it's sorrow or joy.
You can see one

"Sex addicts"
The article has been publishedModify.
---