Why did you quit Station B? Station B: Because I'm going to get stronger


Station B is one of China's most prestigious video sites, perhaps not.
When each length of video sites in the realization, content is always cut at the same time, B station lost money news can always be exchanged for a sentence:

Little broken station to refuel Oh! Protect our little broken station! Don't say much, fill up with a big video member.
But the hot question you know - "Why did you quit Station B?" shows the other side of the small break station. That is the faithful user left after the "stepping back", is B station "break the circle" brought about by a inevitable result, but also B station began to face the public embodiment.
Behind Luo Xiang's fire, Station B is no longer that secondary community

"Why did you quit Station B?" As of March 30, the topic had 4,088 responses and 18.64 million views.
Why do users exit Station B? This may start with Luo Xiang, who recently burst into flames at Station B.
Luo Xiang said that the criminal law in a few days has gained more than three million fans, which is related to the criminal law field there are always many users interested in the twists and turns of the plot, but also with Luo Xiang interesting and professional.
But five years ahead, Mr. Luo Xiang may not be able to be so popular at Station B. The reason is very simple, at that time B station is still a pure secondary community.
Mr. Luo Xiang talked about the Room N incident at Station B
Station B's UP Master, the unscientific UP group, has collated the cumulative playback for each section of Station B from July 2009 to April 2018. DT Finance finds key points in this cumulative playback data:Until May 2014, "Pan Opera" was the most cumulatively played district, far more than the others, and that was the time when the secondary reigned over Station B.」
But it's been five years since that era. The amount of play is gradually dropped by the game, and then lost to life, entertainment, film and television, science and technology categories. That's not to say that the drama that helped Station B get its biggest fans in the first place doesn't matter, but it's really not the most important anymore.
This is also the question "Why did you quit Station B?" Ask the user the most angry part. They used to think of Station B as their own "spiritual corner", but now this corner is beginning to accommodate another spirit, and it contains more content than the original, which of course makes people feel dissatisfied.
Coupled with the spirit of accommodation is not only the essence, but also "existence is reasonable" commercial marketing content.
Knowing that the user, Asano, joked that "UC Shock Department" was not a collective presence at Station B, and that the video quality and playback volume of these low-quality up master were not proportional, but hundreds of thousands of playbacks could be obtained with a title full of gimmicks. At the same time, the presence of more and more marketing numbers makes her feel that Station B is becoming more and more like today's headlines and microblogs.
Falling comment areas, 100 new users with unstoppable topics, poor quality and even more videos playing edge balls have disappointed the original old users. This disappointment even extends to the original favorite up master, because the original up master video did not think about what it had to do with money, now is not the same, they are "professionals."

He chose development over the original intention.
Knowing the user's long-standing point of view is also in the minds of most people.
In front of these initial audiences, they want Station B to always be like that, with good communication that can not be avoided. The site is purer and not moving towards popularity.
However, some people will be the same because of their favorite up main advertisement, and some people will be happy for the success of up master "just rice". After all, hobby support alone is not so long- and long-lasting, and profitability is important for both up-master and B-stations.
So station B also began to accommodate more "up master", from the fish-fighting red Feng Timo to the watermelon video start of the Warnon brothers, from station B everyone loves the party sister to the recent fire out of the Luo Xiang teacher, you can see that station B is no longer that secondary community, it may even become the largest "young people's website.
B Station itself acknowledges this side. At station B's 10th anniversary celebration last June, they said: "Station B is ten years old, and it will always be young, from a personal website to the largest young people's cultural community in the country. 」
From a secondary community in the eyes of the public to a young people's cultural community, Station B embraces more content.
Photo from: Hedgehog Commune
Young people in Station B "life", all kinds of content began to be stationed in Station B

Behind Station B's definition of itself as a young cultural community is a further improvement in its user stickyness, another enhancement of its appeal to creators as a platform attribute, and an increase in its commercial value.
We have introduced this phenomenon in the article "Now, I learn some positive knowledge to go to station B", many young users began to just chase in station B, followed by in order to facilitate their own viewing, they carry videos themselves. In the habit of soaking in B station, these people will be their own study, life, hobbies poured into this platform, enrich the content of the platform, let B station slowly out of the small circle of secondary.
Learn a high number at Station B
Live learning, sharing pet daily, do beauty tutorials, the game plot for secondary creation, film and television content mixed cutting re-production ... As more and more fields of "Mrs. Fairy", "Funny Bloggers" and "DuanZi" have become B-station up owners, B-station has become a gathering place for these young people.
And for creators, if you want to make a video today, you probably won't be able to get around Station B.
We interviewed the operators of dozens of video platforms. The other side believes that today's headlines and Station B are a better platform for video creators who rely on individuals to start, with the former being able to find viewers through machine distribution for video, and the latter helping creators precipitate real fans.
If you're making a longer, more popular and serious video today, Station B may be your first choice.
In recent years, the B station, has attracted the bureau seat Zhang Zhaozhong, semi-Buddhist fairy, Luo Xiang, crooked nut research association, such as the creators who have proved their strength to join, and even such as Yan Yalun star artists also began to enter station B station.
They suck powder at Station B, spread it at Station B, and reach young people they have never met at Station B.
Love Fan B station account, small partners three times Oh
The presence of the Communist Youth League and Guanghua School of Management of Peking University also proves this point. This kind of college, organization class chose B station, one is because B station has hidden become the number one Chinese learning site momentum, and the other reason is to be closer to young people.
This, has been shouting "young people get the world" business brands have not forgotten. If some people think that the migration of many head creators is an example, we can also see from the financial results of Station B a more "iron proof" of the "breaking circle" phenomenon.
In the fourth quarter of 2019, Station B had 130 million monthly live users, up 40% year-on-year, and mobile user growth was the highest since it went public.But more notable than user growth is the further increase in the commercialization capabilities of Station B。 Compared to the same period last year, Station B advertising revenue increased 81% to $290 million in the fourth quarter of 2019.
Station B Vice Chairman and COO Li Wei himself said that advertisers' perception of Station B has changed dramatically in the first quarter of 2020.Station B has gradually become a mandatory investment platform for the release of new products.
Station B has fulfilled its promise that its "new ad-free policy will never change", but they are also exploring the form of advertising suitable for Station B. Ads that users often see when they swipe a video are hidden in the video stream, and Station B shows the obvious ad words. These kinds of Japanese learning, games, video clip learning ads are also very much in line with the user attributes of Station B.
B Station recommended page ads
There's nothing like being popular with advertisers about the changes to Station B.
From secondary B station to young people's B station, B station content is more diverse, more inclusive. But at the same time, the entertainment content of Station B is also increasing. In the process of development, the commercialization of Station B is also accelerating.
The business model is different from YouTube, where Station B can align content with it
And people are happy to find a reference for Station B, looking at a possibility for its future development. The reference for Station B is YouTube, which already has 2 billion users worldwide.
It's just that the business models of the two are completely different. YouTube left, B station right.
YouTube relied on advertising revenue of $15.15 billion last year, backed by Alphabet, for a steady stream of money and traffic support. Station B promised a new non-advertising, although Tencent Ali has a stake, but Station B is only a "dry son", can not get the full support of the two giants. In this case, the revenue structure of the five lines of B-station games, live streaming, membership, e-commerce, and advertising is significantly different from that of YouTube.
But what Station B has to try to align with YouTube is its content richness.
As the world's largest video site, YouTube has a video stock of more than 5 billion, while Station B has a video stock of more than 50 million. The richness of the content of the two is not on one level, but it is also related to the user magnitude of the two.
But with the influx of newcomers and professional agencies, Station B is also strengthening its heritage.
The more than 7,000 circles of interest video content currently covered by the site provide a rich soil for Station B to attract new users. From homemade videos of games to official B-station videos by tiger-toothed anchors such as Zhang Daxian, from all kinds of ghost videos to secondary productions of film and television content, from the Cannon brothers to party sisters, Station B has met most of the young people's video consumption needs.
And in the past, Station B has continued to spend money to fill the content pool. From "A String of Life" to "Harry Potter," from New Wave films to the Berlin and Cannes Film Festivals... A few years ago, you couldn't imagine this would happen at Station B.
Today's Station B is no longer that secondary community. It's still ad-free, and the impeachment culture is second to none in the global video community, but it does have a much 100th audience. It may be a long way from becoming a mass site, but it is already a qualified community of young people.
Even if someone leaves Station B for a variety of reasons, more new users are enjoying the young site. It's like, "Why did you quit Station B?" There's also a mirroring question, "Why don't you quit Station B" like that. While some initial users chose to leave because they were disappointed, others answered under the question:

Because station B is a hundred times better than other video software.

How does the new iPad Pro play?
With lidar's iPad Pro, not only can you write calligraphy, but also energy height, one-click change shoes, "shoe freedom" is not far from you.
More novelty black technology decryption, cool products, to love fan video number, 1 minute to understand. 👇🏻
Note: WeChat video number is still being tested internally,
Some users are not yet open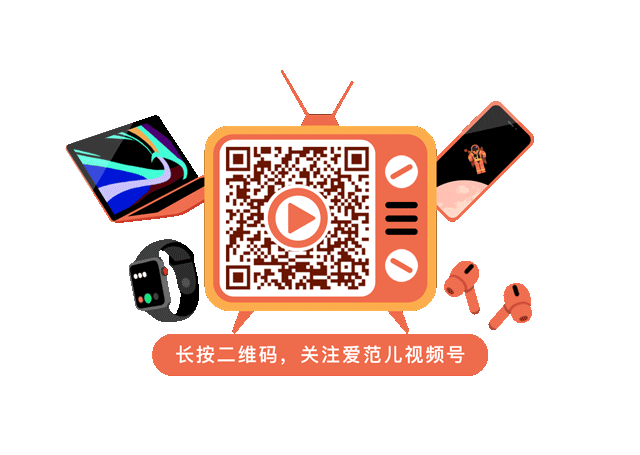 Like this article just here

The article has been publishedModify.
---