Classified information updated daily in Austria (06.10.2020)

The European Times' Central and Eastern European edition of the "City of Vikings""Vi Information", daily clicks are large, updated daily, providedThe most authentic and up-to-dateInformation and advertising. For advertising advice and postings, please contact the following methods: (Working hours: Monday to Friday 9:00-17:00)
Special statement:Information provided outside this newspaper (including news and advertising) is not responsible for any disputes a arisen because it cannot be verified by this newspaper.
WeChat 06643006640 or youshiwerbung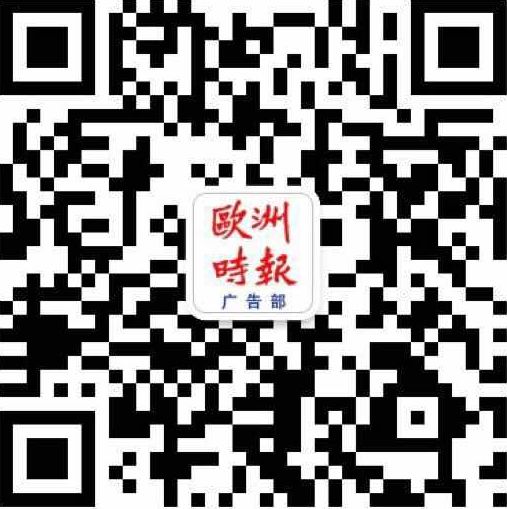 (Please edit the content of the ad plus contact information sent to WeChat)             
址:Capistrangasse 10, A-1060 Vienna
Phone: (-43)1-2087006 or (-43)6643006640
Vorarlberg Lakeside Hotel has hired a number of runners, good treatment, couples first. 0699-18985858。
On the outskirts of Vienna, the Asian restaurant mödling pays a high salary for a chef, a second chef, housing, transportation and a daily return to Vienna. 0676-5168800。
Graz Suburbs hires two cooks and night preparer at 0650-3110396
Vienna's 13th district is hired with experienced second-rate chefs who can report taxes. 0650-8777175。
District 3 please skilled sushi master, skilled iron plate hot chef, German and young people first, need their own identity. Tel: 0660-2586695
The countryside hires a second chef with an identity. Phone.

:

0660-5262892
Salzburg is hired to run the hall. 0660-5530540。
Vienna three districts to hire skilled service students, half-run. 0660-6568855。
Vienna's Maria Street hires professional Chinese chefs and wine stations for a high salary. Tel: 0664-1983882 Taxable
The countryside hires both dishes and ingredients. 06763329228。
Vienna hires hourly workers or daytime babysitters. 0676-3619868。

The 18th-floor Asian restaurant hires an identity kitchen helper. 0676-5026181。
Linz suburban job fairs kill fish and a little oil pan for the preparer and dishwasher, preferably husband and wife. 0676-5852566。
Vienna 6 district to find fast food model experienced, I identify as kasse, kitchen helper one. Must have an identity. 0676-6525 806。
To hire a top master, or a second cook, you need to report your taxes. Contact: 0676-7717710
Salzburg countryside hires chefs, second cooks, runners, half-run. upstairs housing. 0676-7756997。
The 22nd district Of Gewerbepark Noodle Shop is open to tax-payers and sushi chefs, contact 0676-7983898
Wien noodle shop sincerely hire fried noodles 2 cooks, contact phone 0676-9000056
District 13 high salary to hire skilled second cooks are subject to tax returns. 0676-9026665。
High-paying sushi chefs in the suburbs of Vienna. 0676-9631951。

Country please run the hall, please help me advertise, contact: 0677-63029856
Vienna Noodle Shop Finds Experienced Identity Sushi Chef, Tel: 0678-1252295
A skilled sushi chef and a skilled KASSA are required to file tax returns at the 15th district noodle shop and the St. pölten train station noodle shop. 0660-9992899。
Vienna Noodle Shop Finds Experienced Identity Sushi Chef, Tel: 0678-1252295
Linz Suburbs highly paid to hire a 工️: 0681-10864463
An hour away from Vienna to hire a taxable half-run. Tel: 0688-64932880
Two kitchens in the 13th district are subject to tax return.

0699-10198522
Country chef, iron-plate sushi chef, contact: 0699-10423168
Linz Suburban in the mall, hire a noodle chef, Sunday Red Day closed, tel: 0699-10788898
Vienna hires fluent female salesmen in German, with excellent treatment. 0699-11107008。
Ask a taxable second chef in the suburbs of Vienna.
0699-11227890
High-paying recruitment of professional masseurs, good working environment, high pay. 0699-15581558。
Innsbruck City Centre hires skilled tax-returnable runners or half-runs (with real identities instead of also available) and is well paid. Please call Tel: 0699-17075850 after work
23 District Run Hall and Iron Plate one each. 0699-17102902。
Ask a sushi chef or sushi helper for 2 days or 2 and a half days in Vienna. Tel: 0699-17102336
Vienna noodle shop to hire my identity as a sushi chef. 0699-19819888。

19th district high salary to find two kitchens and run the hall, tel. 0699-19995588
Red light shops hire beautiful women with green cards with high incomes. 0681-20756957。
Graz red light shop to hire excellent young girls, high quality guests, ideal income, to assist in the processing of work cards. 0676-5031869。
18 district pure formal massage shop center recruitment has massage experience, can basic german communication of a female masseuse, good environment, high income. Contact: 0676-5235788
Vienna 4 district, high-end pure formal health massage shop, high-paying hire a, have residence, experienced female masseuse, salary interview. 0676-5508867。
Regular massage parlours employ (full-time) and (part-time) experienced female masseurs.
Tel: 0677-63452798
Regular massage parlour recruitment.

0681-84325391
Second District New Store, address Vogartenstrasse195/5 New to Southern Sweet Sisters, beautiful body, have like Chinese can be booked in advance: 0676-9638434
The house is for rent and sale
Next to the bus subway in central Vienna.
Lively good location, area 35-65.
Many sets of jigi houses for sale, good location, good decoration, good price.
09:00-20:00 electricity:
0650-5163685 Do not disturb
District 2 Whlwuthstr. Erdgescho, 60 square meters of new room, 2 rooms with kitchen, bathroom, basement, price: 199.000. Price: 0699-11110117

9th District Nordbergstrasse 2015, two rooms and one hall,Underground heating, 58 square meters plus 6 square meters balcony, garage on the floor,Rental of 1000 Euro 203 Euro property (including hot water heating),5 minute walk to U4, energy grade D. 0660-5078018 or 0699-1111017
Raaberbahnasse apartment rental in the 10th district, 60 sqm, 2 bedrooms and one hall, kitchen bathroom, basement parking space, fully furnished, rent 880 Euros including property management fee, deposit: 4 months rent. 0699-11110117。

Pichelwangergasse 24, Topsanierte 80 sm, new house, 4th floor with lift, 3 bedrooms, one hall, kitchen bathroom, property fee: 293 euros, price: 299.000 euros, tel: 0699-11110117
21区Puffergasse 1-3公寓出售,2015年建房,75平米+8平米阳台,3房间,厨房卫浴,地下室,地暖。 Price: EUR 245.000, Property fee: EUR 238. Tel: 0699-11110117

21st ar area, Seyringer Strasse 1, citygate two rooms for rent, large 14 scam, with double bed and large wardrobe, small 11 scam, single bed, wardrobe and storage cabinet. 3 minute walk to metro station, U1 Aderklaarstrasse downstairs is shopping mall and supermarket! 8 minute walk to Chinese supermarket! There's a kindergarten in the building! There is a free small gym in the building! Newly renovated, furniture and appliances are available! Clean and tidy! Small high-rise, the whole of Vienna. Can report the account, provide the contract! Contact: 0676 7704 271 WeChat: Viennamints
Starting from November 15, five district suites for rent, 2 sleeping rooms, fully furnished, elevator, nearby banks, schools, supermarkets, convenient transportation, bag check-in, contact phone: 0650-7788126   
The 23rd district is about 700 meters from U6 and is rented out in a single-family villa. The total area of about 550 square meters, living area of about 100 square meters, three rooms and one hall, plus more than 400 square meters of large yard. There are various supermarkets within 5 minutes walk and shopping and transportation are very convenient. In summer you can plant vegetables and barbecues in your own garden, and in winter you can make snowmanes in the yard. Ideal for family or student thy-share. Opportunities are rare. Interested parties should contact us at 0677 61765908                                    
Shops are bought and sold
Transfer of restaurants in central Vienna. 0660-6617028。
15 district red light shop rental or transfer. 0676-5031869。
Rent or transfer restaurants due to man-made relationships. 0699-19819888。
Wang shop to sell cabbage prices The city's more than 25,000 people exclusive business stability rent cheap because I have a number of restaurants pain transfer phone 068110864463 (insincere do not disturb)
Linz Country Chinese Restaurant Transfer. 0681-81399280。
Bad Radkersburg, a spa village in the state of Steiermark, has 150 square metres of housing (only nine years of construction) and 3,000 square metres of land, which is intended to be sold at a low price for health reasons. This bar-restaurant plus residence has the best location (five minutes walk from the hot spring and ten minutes walk from the Old Town) and features a 150 m2 basement, winemaking workshop, terrace, lawn, plant orchard. For 890,000 euros, interested parties should add WeChat xuduoliang321
In the 19th district of Vienna, Austrian restaurants are interested in transfer.
The restaurant is about 200 square meters and has 70 seats on the first floor.
There's a kitchen, a bathroom,
Office, cloak area, etc.
The garden is in a beautiful environment
,1
20 square meters, 50 seats.
The basement is about 60 square meters and has 30 seats.
This restaurant is well-equipped, clean and tidy, has a stable customer supply and is in business.
Interested parties please contact 0664-4338181 Ms. Zhang, not sincere do not disturb!
A variety of masks, suitable for restaurant use, can be mailed, welcome price inquiries.

Microseals:

Louis_Yilan。

Phone:

0676-9758801
Admission to the Master of Chinese Medicine Graduate Program
The Medical University of Vienna is enrolled in the fifth phase of the AKH Master of Chinese Medicine Graduate Program. School starts in November 2020. 5 semesters. After his studies, he received a master's degree in Chinese medicine (MSc. TCM).
Please contact: 06648001640160
WeChat: wxid_iuz39n1ajar522
For more information, please see:

https://www.meduniwien.ac.at/hp/ulg-tcm/
https://www.meduniwien.ac.at/hp/postgraduate/universitaetslehrgaenge/master-studien-msc-mph/traditionelle-chinesische-medizin-tcm/
A middle-year-old Austrian couple with a successful love career is looking for a loving egg donor in good faith. Young, healthy, non-infectious asian women with no genetic history of infectious diseases and well-educated. All procedures will be completed at the best state-of-the-art private nursery hospital in Austria. There will be generous one-time compensation to thank you for your love donation, so that love continues. If you are interested and eligible, please call 06606491314 for more information!

Liebevolles österreichisches Paar möchte  sich endlich den Wunsch eine eigene Familie erfüllen. Bisherige Versuche sind leider ohne Erfolg geblieben. Deswegen suchen sie auf diesem Weg eine junge Dame asiatischer Herkunft für Eizellspende.  Gesundheit ist natürlich Voraussetzung.  Mit entsprechenden Gegenleistung kann gerechnet werden. Details bei Kontaktaufnahme. 06606491314 Bitte nur bei ernsthaften Interesse.
Haircut, beauty, massage, foot cavity, scraping, canning, love combination team studio: hair: short hair shampoo blow 8 euros, long hair shampoo blow 10 euros, pan hair 10 euros, perm: 28 euros (short), 38 euros (long), straighten 38 euros, dye hair: 28 euros (short), 38 euros (long). Massage and treatment 20 euros / hour, massage and scraping 30 euros / hour, massage and pull can 40 euros / hour, beauty belt massage 50 euros / hour, door-to-door service. Reservations: 0681-20890501,0665-65512356
Provide bonded location, Graz, fee discussion.

Electric.

words

:

0699-17095024
Fu.Construction team:The team has many years of professional decoration technology and fashion design experience, to undertake restaurants, villas, homes, shops, gardens, water, circuits, heating and other large and small projects, careful service, quality assurance, reasonable price!!!

Master Huang: 0699-11788888
Public decoration drawings design approval in indigation, etc. to undertake a variety of indoor and outdoor decoration works tile floor paint up and down water electric partition ceiling furniture assembly garden rectification old house renovation, etc. contact phone 066565553277 WeChat canghaisangtian7689
Professional installation of a variety of monitoring, remote viewing, video and playback, alarm anti-theft. Restaurant villas can be installed. High-configuration set-top box, a large number of live stations and a large number of blockbusters, is the elderly and children at home the best companionship. Network optimization, for your home bad network solution. Contact: 004368181546066 WeChat: Ab9588898
GIS abmeildung: Still hurting your TV GIS costs? Don't watch Austrian TV at all, but innocently have to pay GIS every month, now finally have a solution, you no longer have to pay GIS!!! The method is to remove the channel receiver of the television set, with the certificate issued can immediately GIS Abmeldung, the company provides from the door to pick up the TV, remove the channel receiver, issue a certificate to GIS, and then return the TV to your home all services (Vienna only), outside Vienna to send the TV to Vienna. But to be clear, in the future can only be watching the network's programs and through the TV set-top box to see the film and television programs! The company also provides Android TV set-top boxes, providing a large number of live chinese and foreign live on-demand programs, Youtube, built-in Google Play can download your favorite video games and so on. Especially suitable for the elderly and children at home. Tel: 004368181546066 WeChat Ab9588898
Male, Mr. Zhuo, 60 years old, widowed, senior engineer, retired from China. There is a legal residence, is now living alone in Vienna two rooms and one hall of the new home, economic: 尙 can (there are more than 100 square meters of apartments in the country private room a set of idle, in the collection). The children all have family and children into the Olympic Games.

I work seriously and pragmatically, 尙 husband and wife get along with each other casually, dissatisfied with the straight talk. Want to sign: have legal residence, no children drag, forty-eight nine years old or so, reasonable, elegant lady, to enjoy the rest of your life, all rely on your eyes. My microsyscope: csjiandan321.    Mobile: 0681-81884320
WEIK Law Firm provides you with services in a variety of legal issues, court and agency representation, real estate, corporate law, immigration and residence law. Address: Rechtsanwalt Dr. Robert Weik, Stallburggasse 4/8, A-1010 Wien, tel: 0043 1 890 36 89,office@weik-rechtsanwalt.at, weik-rechtsanwalt.a

律师Mag.Alfons Umschaden, MBA, M.B.L
Master Alfons Emushaton officially solved various legal problems for chinese compatriots from all over the world in 2010:
Residency Law, Naturalization Law, Settlement Law (All Kinds of Residence Applications, Olympic Citizenship, Residence Extension, etc.) Real Estate and Leasing Law, Property Law (Real Estate Sales Contracts e.g., Buying and Selling Housing, etc.) Commercial Operations Law, Franchising Law (Restaurants, Company Registration, Transfer, Establishment and Various Enterprise Documents, etc.) Accident Damages (e.g. Traffic Accidents, Construction Damages, Personal Injury and Mental Damage, etc.) Marriage Law (Family Reunion, Marriage, Divorce, etc.) Insolvency law and bankruptcy protection law, we will seriously serve you, to help you more comprehensive understanding of the relevant legal knowledge and avoid legal losses! We provide you with Chinese services.
Move to a new address from 18 March 2019
Address: Domgasse 4/9 1010 Wien
Phone: : 43 1 389 0800 (Fax DW 8)
Email:umschaden@lawcenter.at
Chinese Service: : 43 0 676 6413311 ( Mr. Song Junfan) 
Email:shaunedison88@gmail.com
WeChat: Permitright
Hello, dear Chinese friends!

My name is Ni Xiaoyan, I am not a doctor, I work in the Austrian family doctor's clinic, now special period, in order to avoid infection, to facilitate you, you can take pictures of the prescription (long-term medication or family urgent need to use medicine) sent to you, you only need to take pictures and e-Card can go to the pharmacy to get medicine. Dr. Prosche, family physician, project: Geriatrics, pain treatment, electrostatures, health check-ups, preventive injections, prescriptions and referrals. Chinese outpatient time: Tuesday to Friday 16:20-17:20 (reservation required) telephone and WeChat: 0699-16151234
One€8One.WeekDiscounted rates starting from the fifth period:€6/Week.
Second, charge: black letterTop.€16
①Subscribe to the European Times:
The annual fee is only required €100In addition to enjoying all year roundUnlimited timesPost job-making/job-finding/renting/dating ads (Viking City has been publishing weekly and weekly newspapers), it's okay every weekI received the newspaper;
(2) Single week (Viking City has been publishing weekly and weekly newspapersExcept for a single time
(1) WeChat transfer
(2) WeChat red envelope
(3) Bank transfer
(4) Cash
- THE END -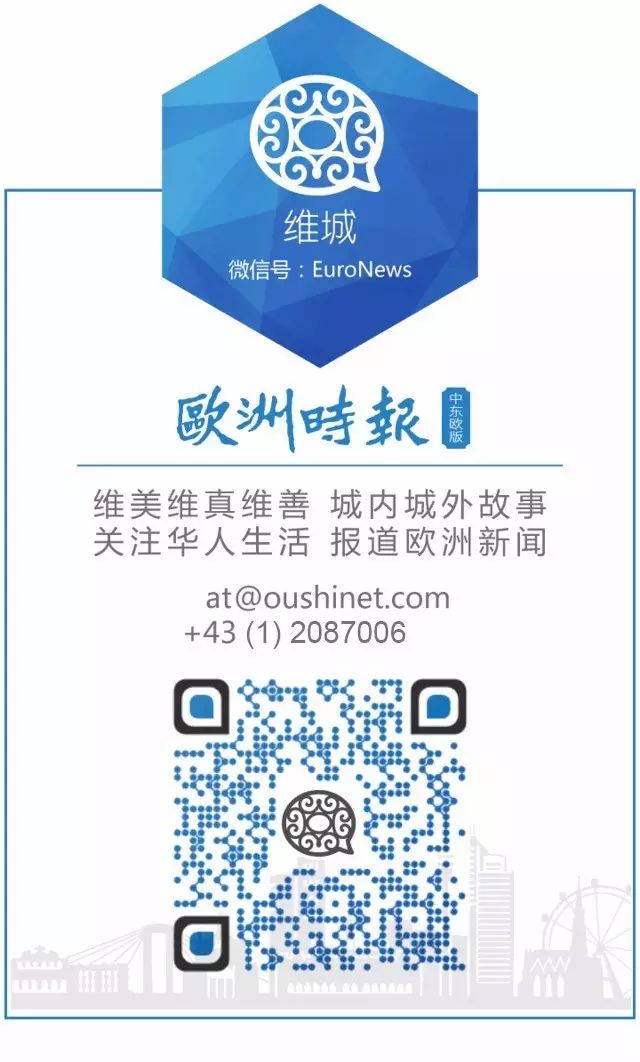 ---