The world's largest site retains the last conscience of the Western media

Author: Captain Crow Source: Captain Crow (ID: Captain Wuya Editing by Coco
In 2019, Pornhub had 42 billion visits, an average of 115 million times a day for older drivers, a record number
。

Although the world's most visited video platform is Youtube, Pornhub is the first adult video site and the second most visited video site.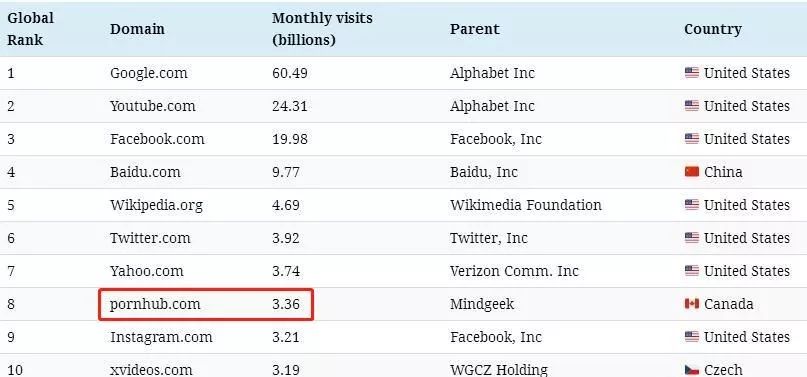 ▲
In 2019, P ranked eighth in the number of hits on global websites and second in video sites

Because of Pornhub's openness, richness, interactivity, diversity, and freedom, the country's older drivers affectionately refer to Pornhub as PiliPili, P Station.

However, Station P is not sealed by adult content alone.
The most forward-up operational strategy
To stand out from the crowd of adult sites, P stands by a complete set of operational strategies.
Moreover, P Station's ambition is not just to do adult content, but from adult content, the most traffic of human "just need" to start, to build their own business empire.
In the last two years, P-station VR and big data have also done a good job of being a technology-driven company.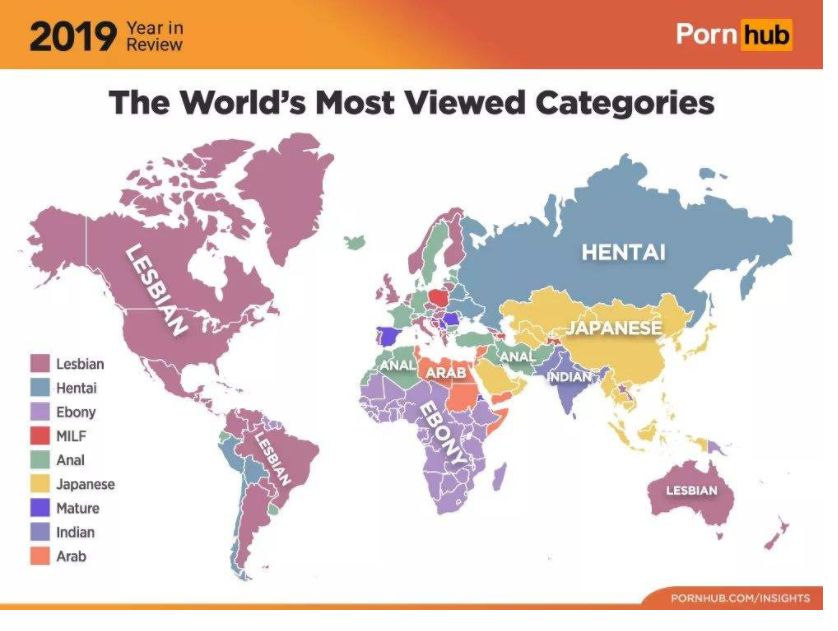 Pornhub is headquartered in Montreal, Canada.

Yes, Not only does Canada sell marijuana, but the film industry doesn't lose Hollywood. Canada, which is not as large as one of our provinces, has created the world's top adult film website.

After the Millennium, the Internet is booming, and the Internet age is finally here.
For humans, "sex" is the first driving force to do a lot of things, the development of the network is no exception, according to the U.S. carrier AT&T statistics, 20% of Americans run to open broadband services, simply to be able to watch movies online.

Once Pandora's box was opened, America's adult industry fell into warlord melee mode.

Vicious competition makes all kinds of small workshops filled with viruses and Trojan horses, the old driver a careless trick.
At that time, the paragraphs were popular and said:
If you want to try your antivirus software, go to the adult website to know.
Membership profit of the formal website slowly also developed, but at that time the user did not have too many habits to pay, so theft, sharing and other acts repeatedly banned, so that the site simply can not earn money.
In this case, Pornhub was born.

Its competitive thinking is simple and crude, and that's free.
This game quickly attracted a large number of users, adult website a superstar is about to rise.

That's when a man named Fabin Tyman fell in love with Station P, a man who dreamed of building the world's largest empire.
In March 2010, he made a bid for Manseff, the owner of Pornhub Holdings.

At the negotiating table, Mr. Tyman told the other side that he wanted the acquisition to be completed within a month, but that Mr. Tyman didn't have much money at the time, which was nothing more than a bluff.

However, station P agreed that Tyman first advance "down payment", the rest of the 16-month installment.

Tayman then developed his own private company, Manwin (now MindGeek), based on Manseff. He went on to acquire YouPorn, RedTube, Brazzers, Twistys.com and Mofos.

After the acquisition, these sites all became free sites.
Tyman is not do not want to make money, he just operates a more forward-thinking, he felt that as long as there is a steady stream of traffic, naturally will not be short of money.
Slowly, the world's mainstream adult sites, have been taken under his control, basically in foreign countries want to see the film, P station is the only choice.

The most serious brand upgrade
At this time, P station began to upgrade the brand, he through a variety of marketing means, trying to make people realize that P station is not a only adult content site.

In 2015, PornHub announced plans to make the planet greener - contributing a tree to the planet for every 100 films it airs, adding to the flow and unwittingly erasing everyone's guilt on the P-station:
I'm not watching a movie, I'm saving the planet!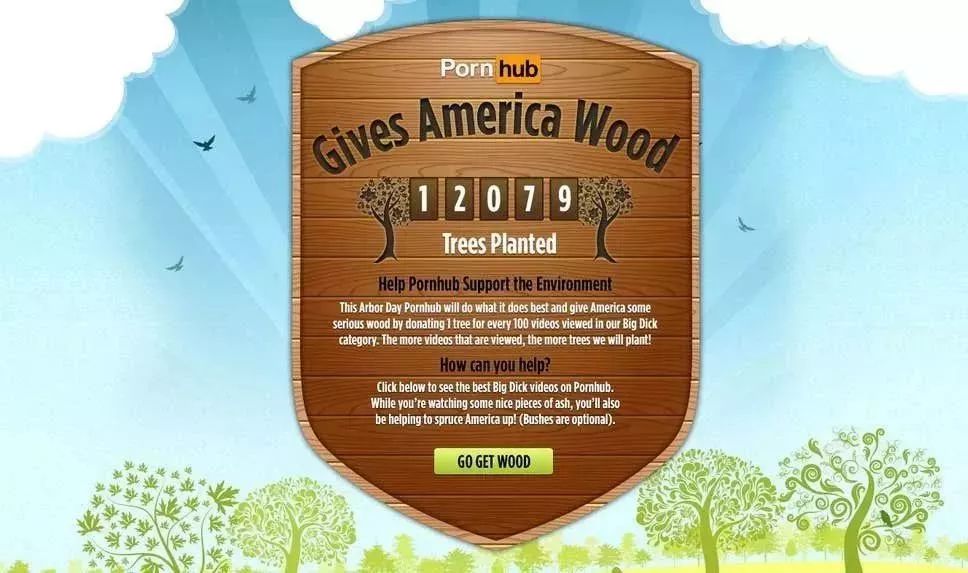 In 2017, Station P is concerned about giant pandas again. It is well known that one of the main reasons why giant pandas are scarce is the difficulty of feeling bad. Giant pandas have only two to three days a year, and they don't necessarily find the right mates for two to three days.
Moreover, this particularly important time will also be missed because male giant pandas have to eat and sleep.
Therefore, in order to arouse the male giant panda's "sexual interest", the keeper will show the panda some love action movies. However, for the panda to see the small pieces turned over on those, the pandas are tired of watching.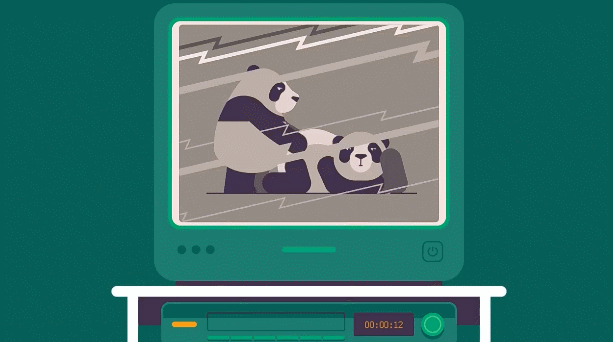 PornHub learned of the situation and launched the Panda Challenge.
They called on users to wear the panda's cos costume, shoot "Panda Cubs" and upload them to a dedicated channel, Panda Style, to promote panda breeding.
Pornhub will pay $100 for each video on it and exchange 5 million views for 1 cent per view, which will be donated to giant panda research.
Moreover, all videos under this category are handed over to zoologists, who broadcast them to male pandas to improve their pregnancy risk.

The campaign quickly ignited the social network, and users were enthusiastic. They pick up the cameras, in the park, in the woods, in the kitchen, and contribute to panda breeding.
In the end, the specific help to the panda how much, this genius marketing plan let P stand on the network famous for a while. Many people who didn't know Station P knew its name.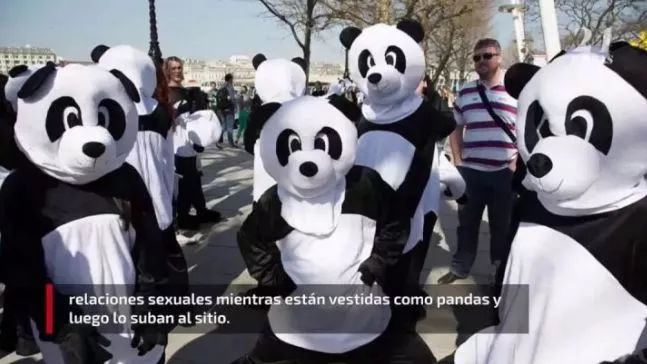 Bees are also one of the objects saved by PornHub.
After investigation, Pornhub believes bees are dying at an alarming rate.
Bees are dying at an alarming rate on Earth due to pesticides, lack of biodiversity and habitat destruction. Beekeepers have reported about 30 percent or more of their hive losses each year for the past 10 years.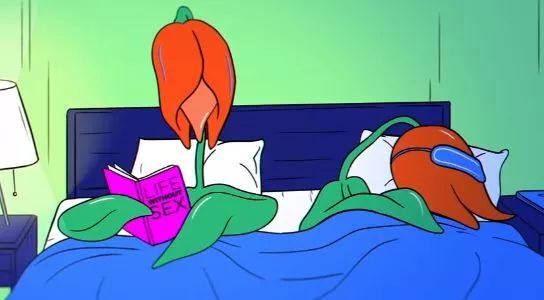 This caught Pornhub's attention because nature simply wouldn't be working well without these furry little pollinators! So they found a famous movie star on their own website, for the documentary about bees with a sexy voiceover, let people listen to the heart.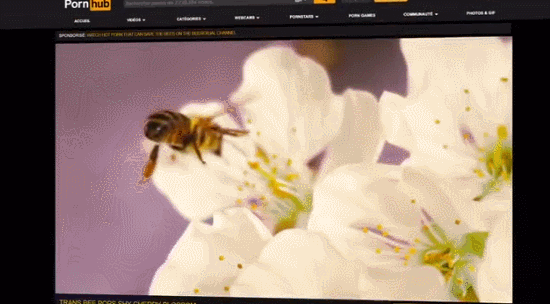 PornHub has also made one of the most "dirty" adult films of all time
They invited a couple of actors to a beach full of trash to make a small movie.
It was supposed to be a moment of love between the two, but the shocking picture in the picture is always reminding everyone how important environmental protection is.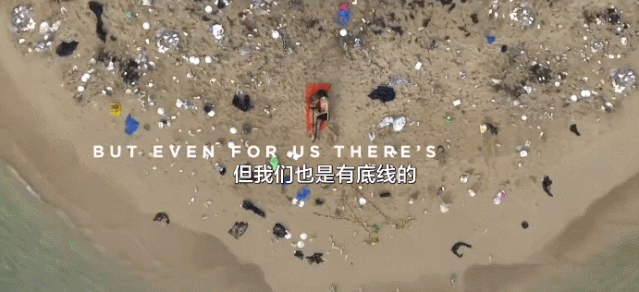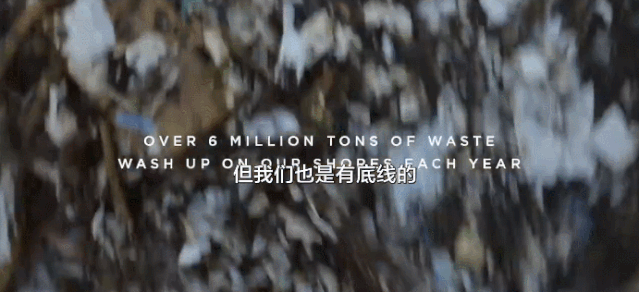 Station P donates to marine conservation organizations based on the number of clicks on the video to help them protect our oceans. The move has undoubtedly made the video red again, with hundreds of millions of games expected to give Station P another wave of good news.

Station P has also launched a crowdfunding campaign called Sexploration, and if it is worth $3.4 million, Station P will complete the feat of making the first space shoot in human history, helping humans explore the idle question of "how to be blessed in space in the future".
Just look at this poster and you'll even think NASA and Station P are working on a movie.
Although the project ended up falling short of its crowdfunding goals, it has long earned enough traffic on social platforms.

Station P also had an imaginative exhibition last year.

They imagine that, with the growing number of Pornhub natives, the ideal of the Pornhub planet is to build their own utopian society, the Pornhub Nation ("P-nation").

Mr. Trump's election marks the death of democracy and has led to global chaos, according to The People's Republic of China.

So, in 2019, they formed their own "island nation". By 2022, they will have chosen Riley Reid, who was named AVN's Actress of the Year, as president.
It was not until 2069 that The P finally unified the world.

Back then, they built ASSAs that rivaled NASA, and they were working on the best way to have sex in zero gravity.
P station in order to wash away their own stereotypes in everyone's mind, but also set up a special area, called SFW (Safe-For-Work), designed for professionals close to the body, so that people can stand up straight, straight to work to see P station.
From Oscars to hit movies, from U.S. government stops to Super Bowl events, from Valentine's Day to Apple launches, P-Station's marketing has always been at the forefront, making it clear that an actor who doesn't want to be a hit isn't a good driver.
It is precisely because of this taboo-free development, so that P standing in everyone's heart of the image slowly become up, has become a set of entertainment, dating, education, academic discussion as one of the comprehensive website.
The most out-of-the-way traffic is cashed out

Marketing brings huge traffic, so that P station advertising and e-commerce and other businesses to flourish.
As a non-business website, at the awards ceremony, Station P actually invited Kim Kardashian's husband, Kanye, as creative director, responsible for designing the host's costumes and trophies.
The reason for inviting Mr. Kan is because he accepted a sentence from the American talk show "Jimmy's Chicken Show": I still visit Pornhub every day, hey hey hey...
Pornhub, the king of hot spots, certainly won't miss the opportunity, immediately announcing on its Twitter feed that it wants to send Mr. Kan a free lifetime membership, and has also strongly supported Mr. Kan in the hope that he will become pornhub's creative director.

Take advantage of the opportunity to make their own brand YEEZY and Pornhub jointly launched a series of award-winning actress printed clothes. Design can also, is to wear out takes a certain amount of courage.
In addition, P station in 2015 launched the clothing brand of the same name, and launched the official website to sell their own clothing, design style and supreme and most of the tide brand, like the simple wind.
Also teamed up with the real hipster Hood By Air to walk the catwalk at New York Fashion Week:
True, broad, diverse content
At the same time, these ways to make money, P station in turn into the development of new technologies.
As a technology company, P stands on some technical explorations and even with the authentic technology companies.
Station P introduced a video recognition engine, through machine learning to identify the video actors, features, scenes, and even according to the three-circle, posture and other labels to subdivide and classify, and then through the algorithm to make accurate recommendations.

P station also released a high level of VR eyeglasses toys, in addition to 3D movie viewing, there are massage, humidification, shaking and other practical functions for P station to watch VR movies.
According to my colleague, who did not want to be named, P station VR is better than he went to the science and technology conference experience.
P stand on the user experience is so good that many people even do not drive, but also want to go to P station to watch video.


There are even some netizens, is holding the purpose of learning to see the P station.

At Station P, you can see classic cartoons: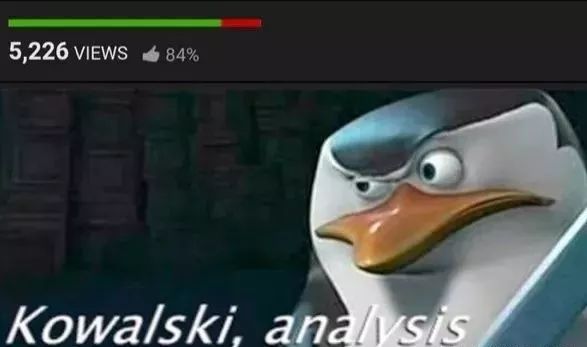 Enjoy rhythmic master Cai Xukun playing basketball:
Learn to make food with chef Wang Gang:
There are foreign boys in station P after learning to cook, Mo fist wipe, really go to the line to open a restaurant.

In the Internet pay wind blowing more and more fierce circumstances, P station always do not forget the first heart, adhere to the "share" spirit of the Internet, in P station has a variety of research and teaching videos, all do not want money.
Even high-end theoretical teaching, such as quantum science and Gaussus hybrid models, can easily be found on station P.
Users also engaged in an enthusiastic interaction in the comments area, to P station learning is not only popular, but also deeply rooted in the people?
For the teacher left the homework questions, students learn very seriously, encountered do not understand the problem, take the initiative in the comments area to other students humbly ask for advice.
Moreover, the respondents tend to be very friendly and patient.
In today's Internet environment, regardless of what platform, regardless of what news, there are netizens fighting each other, abuse, attack, some people Yin and Yang strange, some people vent their anger, the network public opinion environment messed up.

Only in Station P, I actually feel that there is still truth in the world?
Most rarely, in the past year, foreign websites, represented by Facebook, Youtube and CNN, have abandoned the festival, exposing their anti-China nature to the Chinese, and black China is doing everything it can.

What fake news, such as "the remains of 39 stowaways in the UK"; what to play double standards, such as the Hong Kong riots; what to block, such as the removal of anti-terrorism videos in Xinjiang, Twitter mass deletion of mainland accounts and so on.
There are not many ways for us to do this, because they have mastered top traffic and so-called "authority", arbitrarily disinformation and smear, and sealed our mouths to keep us from speaking.

It's hard to send out a little bit of objective coverage and evaluation of China on the so-called regular media sites outside the wall.
But only P station, still comer does not refuse, do not divide the enemy with ideology, give us the opportunity for equal dialogue, the world netizen is a.
So, in order to let foreigners know the truth, in the Hong Kong incident, many netizens after the video was deleted by Youtube, have moved the video to station P.
Foreign media reported that the burned-out green man in the Hong Kong incident was self-directed, mass deletion of youtube videos, Chinese netizens were forced to upload videos on the P station, let everyone distinguish themselves.
Youtube removes objective coverage of events in Hong Kong, but the real voice can be uploaded to Station P without any obstacles.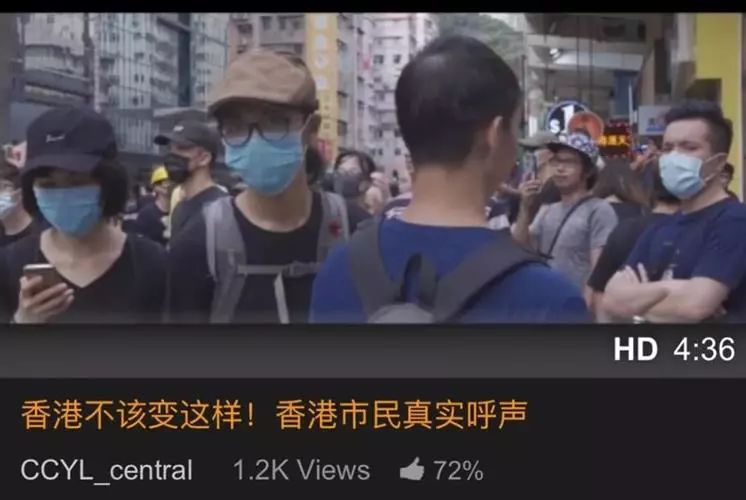 Moreover, to the P station uploaded a video of the netizens also have a special sense of humor, in the title of a pun, turning around to scold Hong Kong waste:
▲
This title, understand all understand
The video was also forced by the pipeline after it was released, after the New York Times reported that there were biased bloggers about China.
However, whenever you come to Station P, it doesn't delete the video you want to watch.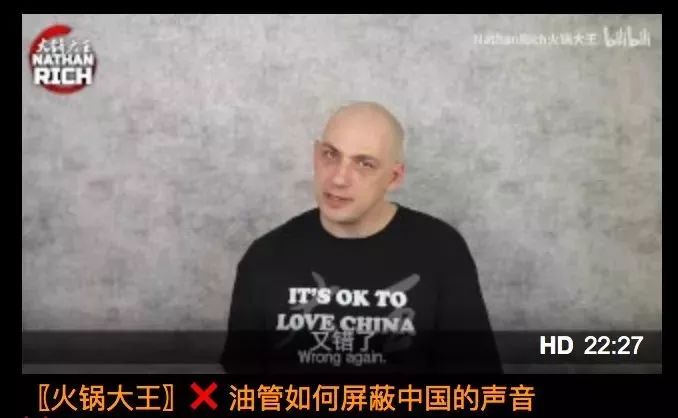 In the West's authentic video site, their own face, play double standards, ban words, P station has become one of their most disciplined, the highest one of the site?
The all-inclusive, non-denial of content is making Pornhub a rare haven for freedom of information and expression on the Western Internet.
Whenever you like, the door is always open for you.
In a world where isolationism prevails and is divided, conflicts between people, nations and different ideologies are becoming more intense.
Where else on the Internet, like Station P, lets you find a group of like-minded car friends who share knowledge and collide ideas with each other no matter what country or region you come from, no matter what color or race you are from.
Learn car skills
What about it?
What brings you and me together is it, it's it!
---
---