Watermelon video brand upgrade: to return to the first heart, but also to define the future
The following articles are from The Sun The author's studio production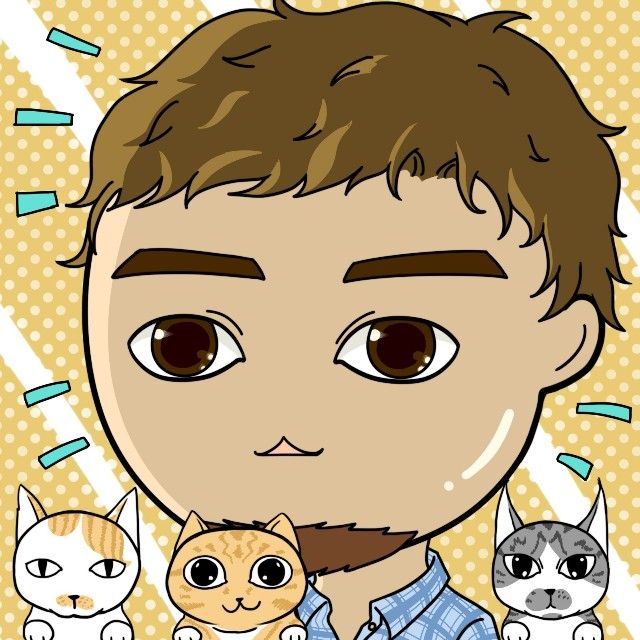 Sunset
Business science video blogger, well-known technology self-media, focusing on the Internet, new media and subculture in-depth observation and business commentary.
On September 24, Sun Yanzi released the first video after he announced that he was "an all-powerful living man" and that at the end of the video entitled "Come with Curiosity", Sun Yanzi concluded, "Curiosity: it can be nothing, but it can be everything".

Follow Sun Yanzi in watermelon video and watch the full video


Behind this, watermelon video on September 10 announced the launch of brand and product upgrades, a new value proposition "light up the curiosity of life."

Behind this value proposition is the watermelon video's thinking about its product positioning - watermelon video announced a return to the original heart, re-layout content length of more than 3 minutes "longer video" track, to empower more creators capable of producing deep content, video as the preferred expression.
"Light up your curiosity about life."
What does watermelon video mean?
Why "light up curiosity about life"?

On September 16th, watermelon video to illustrate the brand concept, invited Li Galaxy, Jin Yucheng, Yin Ping, Deng Yaping, Chen Luyu five creative masters to talk about their understanding of curiosity, and released a two-and-a-half minute video, "What Curiosity Is."


What is curiosity? Everyone has their own answers, which are determined by each person's different life experiences and opinions.


To be sure, curiosity is universal. From Aristotle's "philosophy stems from surprise" to Dennis Papin's observation of steam "escaping" the pressure cooker and inventing the steam engine, to the Wright brothers' curiosity about flying to create the first plane. From ancient times to the present, all walks of life, society because of curiosity and progress.

The video, "What Curiosity Is," tells the story of "Curiosity" in the universal sense. For universal users, especially high-value users with a desire for knowledge and thinking, the value proposition of "curiosity" has a strong appeal.



Looking back on the history of watermelon video, it's not hard to find that the slogan of "lighting up curiosity about life" means that watermelon video is the first time that a clear decision has been made about "what I need" and "what I need to serve" - with longer videos of more than three minutes to meet people's needs for eye-opening, knowledge."

Back in 2016, watermelon video's predecessor, Headline Video, was born with the goal of becoming China's YouTube, mainly in the longer video field. Since then, however, product positioning has swung and been adjusted to a "comprehensive video platform that aggregates multiculturalism", with content shifting to long video. Especially at the beginning of this year, the success of the marketing of "Mom" made watermelon video look more like a platform like "Love YouTen".

But since the beginning of the year, demand for longer videos has started to grow rapidly. It becomes less than 1 minute of short video and more than 30 minutes of long video outside of a track that cannot be ignored.

Simply put, short videos can meet the user's spiritual entertainment needs through music, creative clips, and short, flat content. Long videos are often a movie, variety show, or episode that meets the user's leisure needs in their spare time.

In contrast, a longer video of 3 to 10 minutes can provide more information increments to meet the user's needs for knowledge-based popular content, without appearing too long content, video viewing time has a high threshold requirements.

PuGC's longer videos are a testament to this, and so far, Chinese people have spent 600 million hours a day on longer videos in more than three minutes, and the market outlook is becoming more promising and promising both inside and outside the industry.

Not only watermelon video, B station, microblogging, knowledge and more platforms are in this field. In this regard, youTube pearl jade in the earlier, the survey showed that YouTube more than 3 minutes of video vv accounted for 72%, the length of the proportion of up to 90%.

On the other hand, with the popularity of 5G network commercial speed, higher data transmission rate, lower network delay, will provide hardware protection for video content consumption, the longer video field is bound to get more considerable development.
Embrace video creators,
How does a watermelon video light up and satisfy curiosity?
Creators are the most important value providers for longer videos. In the process of upgrading the watermelon video brand, "breaking the circle with the creator" has become the core action of the watermelon video.
Yu Shuxin and watermelon video handmade category creator . . . Xu Ruiqing's black diary co-production of outdoor advertising

From September 10th to 24th, Deng Chao, Yu Shuxin and Sun Yanzi collaborated with watermelon video as "Chief Curiosity Officer", "Curiosity Praise Officer" and "All-powerful LifeMan" respectively, and interacted with the native creators on the platform - from outdoor advertising with the creators to Deng Chao's Curiosity Campaign video collection campaign, to Yu Shuxin's "Curious" with the creators.
Sun Yanzi and watermelon video fashion category creators - Dragon Dragon unsothy outdoor advertising

In the Curiosity Battle, Deng Chao shouted to the creator, poison horn SHOW, and the creator produced a video response

In fact, long before the brand upgrade, watermelon video has quietly carried out a series of product and content innovation. Since this year, watermelon video exclusively signed the wizard finance, Li Yongle teacher, poison horn SHOW and other high-quality video creators, they have a variety of creativity, depth of connotation and knowledge of science and other qualities, so that they and "light up the curiosity of life" perfect fit.

Behind the emergence and presence of a large number of head creators is the high-quality policy of the platform. In the three dimensions of creative power, influence, and real realization, watermelon video is helping more creators with deep or popular ability to shine on a larger stage.

In the creative level, watermelon video continuously launched a live word program, free 4K and other support policies and watermelon PLAY, Golden Second Award, Curiosity Weekend and other creative activities to support the inspiration and enthusiasm of high-quality creators;

At the impact level, watermelon video links today's headlines and shakes, back-to-back three-end traffic, maximizing the influence of creators.

At the level of real estate, watermelon video provides creators with a variety of ways, including traffic sharing, advertisers' orders, e-commerce, etc., so that high-quality creators can reap relative material returns.

Based on this, watermelon video not only cultivates Wang Gang, Wild Tao brother, Grandpa Amu and a number of native entry head creators, but also attracts more creators with a certain fan base to join.

More and more creators are "double-receiving" on the watermelon video platform. Take Mr. Li Yongle as an example, in the first half of this year on the watermelon video platform on the powder 5 million, video cumulative playback of up to 220 million, a single issue of video up to 20 million people to watch, he created "Kao Qinghua and the middle 5 million which is more difficult" "will not be the problem, do not love people on the score!" Mr. Li Yongle used the sunken cost to the college entrance examination candidates" in the watermelon video station and even the entire network have received a huge amount of attention and interactive comments, and even by CCTV China Daily, People's Daily and other authoritative media retweeted reports. In terms of commercialization, Mr. Li Yongle is also sought after by advertisers, and the amount of cooperation has reached six figures.



Watermelon Video has realized that creators are the most important asset of the platform, and what creators need most is a stage big enough.

On September 25th, Watermelon Video released the first TVC "People And Power" since the brand upgrade, using the mouth of Deng Chao, to the creator shouted a seductive call:This era has no nostalgia, go to a lot of places, it's time for you to play."


Up to now, watermelon video has 3.2 million creators, monthly active users up to 180 million people, this is the watermelon video can shout "people more powerful" the bottom line of the ad.


But no player on the emerging track of longer videos dares to assert that he is on a path. In addition to accumulating the number of users,Whether the ecological construction of the platform can bring value to the creators, and even let the creators as a career to feed themselves and even the team, and let more ordinary users benefit from high-quality content, is the key to determine the success of the platform and the healthy development of the industry.

For now, it seems, watermelon video has firmly taken the first step.
Click on the picture sheet, which is readable
Huang Qi's latest internal speech: the first response to the community group purchase, 10 billion subsidies war
Under the pressure of traffic, Soul's soul is no longer interesting
Variety doesn't deserve a good mentor?
Good things are recommended
China Short Video and Live Alliance
Who are we?
How do I join?
Identify QR codes, understand and join us.
After filling out the form, we will reply within a week.
China Short Video and Live Alliance Exchange Group
Add a small editor WeChat Curry
Into group communication
Micros signal: kamei2019
Identify the QR code with the comment "Into group".
---