E-commerce news hotspot 2020.10.10
Click on the above"
Blue characters
"Focus on the 1996 e-commerce circle
Hello everyone, I'm the gold of the 996 e-commerce circle. Today is Saturday, October 10, 2020, and now I'll show you what's hot today:
E-commerce news hotspots:
1. "One dollar more fragrant festival": one dollar package mail, Taobao crazy?
Yesterday evening, "Taobao special edition of the official Bo" in the micro-blog announced the launch of the "one yuan more incense festival", October 10 - October 31, the best-selling factory goods 1 yuan package mail, the industry with the source factory direct supply, consumers enjoy the 0 difference shopping experience. "0 difference"?
1 yuan parcel mail, postage is more than 1 yuan, this proper loss sale, Taobao afraid is not crazy? - Crazy spitting grooves from netizens.
One thing that needs to be corrected is that Taobao is not equal to Taobao Special Edition, which is two separate apps with nearly 20 years of history, while the latter was born in March 2020 - as the name suggests, Taobao Special Edition App is the main special offer, the bid is more than a lot.
2. Byte beat commercial adjustment: jitter, search, e-commerce, education have changed
October 9 news, byte beat a number of commercial-related business adjustments are taking place: Jiyin has a new product leader, called Seven; search advertising in today's headlines and Jiyin online; e-commerce to increase self-employment, internal construction of closed loops; education business to explore high school AI classes, small classes and other new business.
3. JD.com supermarket launches pet offline activity to "love carnival"
October 9 news, a few days ago, JD.com supermarket launched a pet offline activities "favorite carnival." Meanwhile, JD.com has announced that the pet life season is about to kick off and will create an online super-category day, while opening up the popular favorite party offline.
4. Suning Retail Cloud: 11 Long Holiday Online Sales Up 676% YoY
October 9 news, Suning retail cloud announced that the 11 long holiday, retail cloud online sales overall increased by 676 percent year-on-year, micro-store sales increased by 8194 percent year-on-year, push customers increased by 467 percent year-on-year, "cloud warehouse" helped nearly 4,000 stores smart warehouse with more than 67,000 items, more than 2,200 stores, order sales increased 10 times year-on-year.
Google announces that it will turn YouTube into a shopping platform
October 9 (UPI) -- Google is turning its video site YouTube into a major shopping destination, making it a rival to Amazon and Alibaba, according to media reports. Specifically, YouTube recently began asking creators to use YouTube software to tag and track products in their videos, which will be linked to Google's analytics and shopping tools.
6. Daily excellent fresh eleven holiday consumption data: fresh month-on-month trading rose nearly 40%.
October 9 news, the daily release of fresh consumption data show that the 11 long holiday period fresh consumption surged, the overall increase of 35%, of which the largest increase in aquatic products.

7. Flying Pig revised the hotel goods and services protection standards effective October 16
October 9 news, Taobao Flying Pig today issued the "Flying Pig Travel Market Hotel Goods and Services Protection Standards", hotel sellers did not charge the required non-subscription fees of the implementation of the rules change notice. The announcement said that in order to maintain market order and enhance the consumer shopping experience, Flying Pig intends to revise the "Flying Pig Travel Market Hotel Commodity Service Guarantee Standard" and "Hotel sellers did not charge the required unsubscribe fees of the implementation rules." The rule change was announced on October 09, 2020 and will take effect on October 16, 2020.
8. National cargo mother and child brand bebebus received nearly 100 million yuan A and A-plus round of financing
October 9 news, Tian-eye app shows that the national goods mother and child brand bebebus recently obtained A and A-plus round of financing, investors for Tiantu investment, soror capital, latitude and longitude china, the specific amount has not been disclosed.
9.China Stock Federation: China's logistics business climate index was 56.1% in September
October 9 (Xinhua) -- China's logistics business climate index for September 2020 released by the China Federation of Logistics and Purchasing was 56.1 percent, up 3.9 percentage points from the previous month, while China's warehousing index was 50.8 percent, the same as the previous month. He Hui, director of the China Logistics Information Center, said: In September, China's logistics business climate index rebounded significantly from the previous month, indicating that with the arrival of the "Golden Nine Silver Ten" traditional peak season and the approaching of the two sections, logistics activities have become more active.

10. Tencent launched two major advertising models to help e-commerce new diversion
October 9 news, recently, in Tencent and the People's Daily jointly organized the "People's New China Goods Program" launch ceremony, Tencent advertising for the new national goods provided by the "goods supplier through train" and "goods any door" two new advertising models, as well as the whole link private domain operation solutions.
Review of previous periods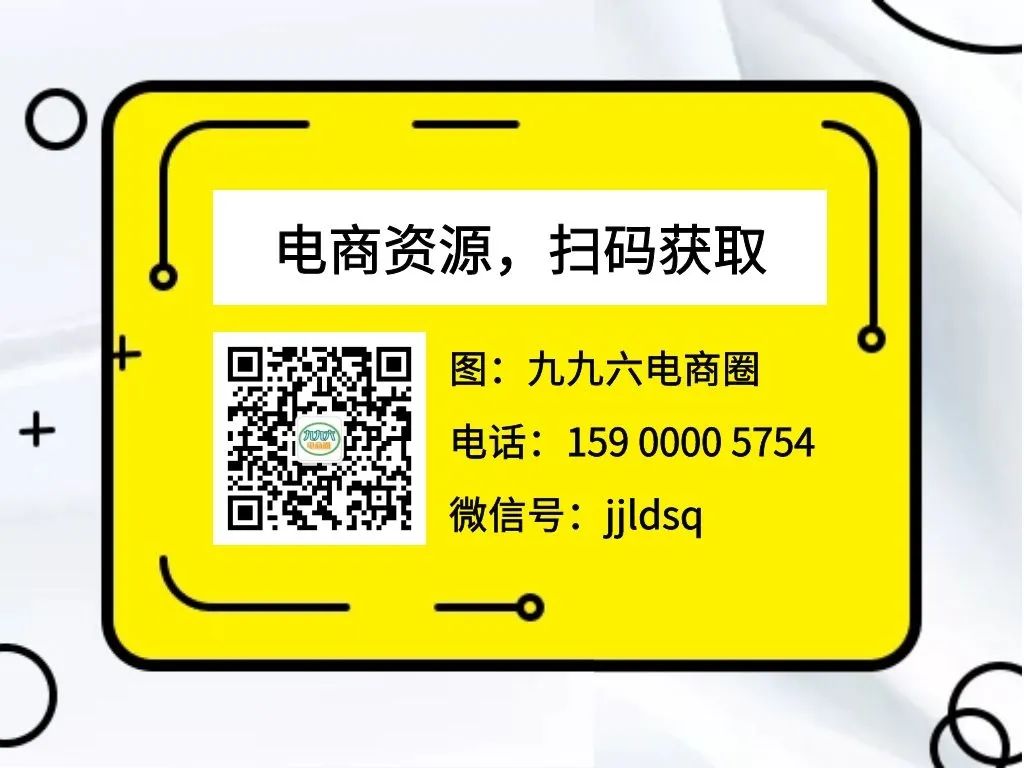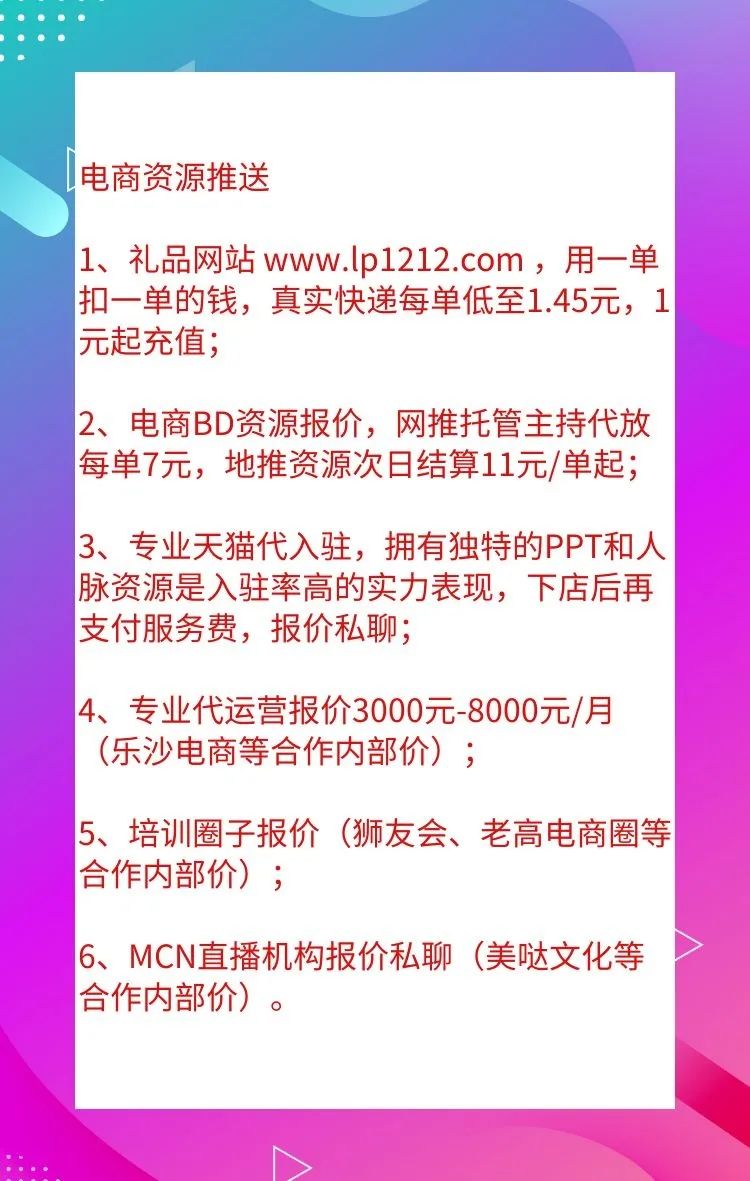 ---