Break the record! Tmall 618 has a cumulative order value of $698.2 billion; Dong Mingzhu says live shipping is a gimmick; and WHO: the new crown vaccine may be available by the end of the year
Listen to more audio morning papers here

Beijing: Close all kinds of public places such as cultural and sports rooms and recreation rooms in the districtZhang Ge, deputy head of the community prevention and control group and vice-minister of the organizing department of the municipal committee, said that the control of public places in community villages should be strengthened. Close the small area of cultural and sports activities room, entertainment room and other public places, residents within the jurisdiction do not gather, do not pile, prohibit gathering activities. (Sina Technology)
Industry insiders say this year is expected to live-stream the size of the belt industry nearly trillion yuanAccording to the Ministry of Commerce, more than 4 million live e-commerce broadcasts were broadcast in the first quarter. According to the China Internet Network Information Center, as of the first quarter of 2020, China's live webcast users reached 560 million, accounting for 62.0% of the total number of Internet users. Industry insiders said that this year is expected to live-stream the size of the goods industry nearly trillion yuan. (CCTV Finance)
Yi Gang: Annual loan additions are expected to be nearly 20 trillion yuan, and the scale of social integration has increased by more than 30 trillion yuan.Central Bank Governor Yi Gang said at the 12th Lujiazui Forum on June 18 that monetary policy in the second half of the year will also maintain a reasonable liquidity abundance, which is expected to lead to nearly 20 trillion yuan in new loans for the full year and an increase in the size of social integration of more than 30 trillion yuan.
Hua Live Hotel intends to return to Hong Kong for secondary listingAccording to Hong Kong media, the hotel chain Hua Ing Hotel intends to return to Hong Kong for a second listing, the fastest plan is to return to Hong Kong at the end of this year to list. People familiar with the matter said the company had not yet decided how much money to raise. At current valuations, Hua live may raise between $500m and $1bn.
Ali: Tmall 618 order amount 698.2 billionIn the early hours of the 19th, Alibaba announced that, as the largest consumption season since the outbreak, the cumulative order value of Tmall 618 in 2020 was 698.2 billion yuan, a new record. (21st Century Economic Report)
JD.com 618 cumulative order amounted to 269.2 billion yuan19, 2020 from 0:00 to June 18, 2020 at 24:00, JD.com 618 Global Mid-Year Shopping Festival cumulative order amount reached 269.2 billion yuan, a new record. (Science and Creating Board Daily)
Ali Pictures voluntarily de-lists on the Singapore Stock ExchangeAli Pictures announced on the Hong Kong Stock Exchange that the shares were voluntarily de-listed on the main board of the Singapore Stock Exchange Limited. Previously, Ali Entertainment released the name "Juniors, run together!" Employee letter, announced the organization to upgrade, appointed Li Jie (flower name Fu Jian) as president of Ali Film, responsible for Ali Film's domestic business. (Sina Technology)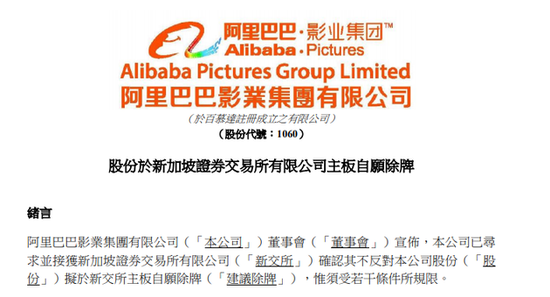 Byte Beat Big Action: Set up e-commerce department, deny buying blue cursorOn June 18, it was reported that byte beat officially set up a "e-commerce" clearly named the first-level business unit, to co-ordinate the company's jitter, today's headlines, watermelon video and other content platform e-commerce business operations. In this regard, the byte beat aspect indicates that this is a normal business adjustment. As for the recent network pass byte beat intentionally to acquire the blue cursor, 18 byte beat in its official account response: net transmission information is not true. (Beijing Business Daily)
Eggshell Apartment CEO Gao Jing is under investigation and President Cui Yan is the interim CEO.Internet long-term rental apartment operator Eggshell Apartments announced on the 18th, the board of directors has appointed the company's co-founder, director and president Cui Yan as interim CEO, the appointment will take effect immediately. Eggshell Apartments also stated that, based on what the company is currently aware of, Gao Jing was unable to handle the company's business or perform any of its directorship and management responsibilities in the company because of a local government investigation into the commercial investments it made prior to the creation of the eggshell apartment. (Gromhui)
WHO: New crown vaccine could be developed by the end of the yearOn June 18th Sumia Swaminathan, WHO's chief scientist, said that at least 200 new crown vaccines were being developed and that about 10 vaccines were in human trials, three of which would soon enter Phase III clinical trials, including those from China. Sumia Swaminathan also said one or two successful vaccine candidates could emerge by the end of the year. (Caixin)
Some couriers suspended to Fengtai DistrictIn Fengtai Huaxiang area upgraded to a high-risk area of the epidemic, there are currently some courier enterprises have been suspended to Fengtai District, there are express enterprises just can not send to Huaxiang area, and in the e-commerce platform, some sellers to express time can not guarantee the reason for the suspension of shipments to Beijing. (Beijing Daily)
Beijing: Suspend taxis, ride-thshuns out of Beijing to operate businessOn the morning of June 18, Beijing held the 124th regular press conference on epidemic prevention and control. The relevant departments of the municipal government are responsible for introducing the relevant situation and answering questions from reporters. Pan Xuhong, deputy director of the Beijing Municipal Public Security Bureau and press spokesman, said that the control of passenger traffic in and out of Beijing should be strengthened, the operation of wind-going taxis out of Beijing should be suspended, and the inter-provincial long-distance passenger line and charter bus out of Beijing passenger service should be suspended. (Global Network)
Storm Group's shares will cease trading on July 1st.On June 18, Storm announced that it did not expect to disclose its 2019 annual report by June 30, 2020. The shares will be suspended from 1 July 2020, at which time the Company's shares will cease trading and are currently six trading days away from the suspension date. The Shenzhen Stock Exchange will make a decision on whether to suspend the listing of the company's shares within 15 trading days after the suspension. (Caixin)
BYD set up a new company in Shenzhen, covering drones, VR glasses, etc.Sky-eye survey data show that on June 15, Shenzhen BYD Electronic Technology Co., Ltd. was established,The company's business scope includes wirelessThe production, development and sale of electronic data transmission systems, small civilian non-human drones, aerial spectacle equipment and accessories, VR glasses and their displays and chargers are wholly controlled by BYD Precision Manufacturing Co., Ltd., which is a wholly owned subsidiary of Yuyu International Co., Ltd.
Hong Kong Disneyland re-opens on the 18thHong Kong Disneyland, which has been closed for nearly five months due to the outbreak, re-opened on the 18th, requiring visitors to purchase tickets and make an online reservation before entering the park, Hong Kong's Wen Report reported. Hong Kong Disney on the 17th did not disclose the resumption of the operation of the initial maximum passenger capacity, only that the number of visitors will be much lower than the original ceiling. (China News Network)
HKEx plans to set up new sustainable and green exchangesOn June 18, the Hong Kong Stock Exchange announced plans to establish a Sustainable and Green Exchange (STAGE). STAGE is Asia's first sustainable financial information platform and is committed to being the region's leading information hub for sustainable and green financial products. (Caixin)
Smartwatch shipments Huawei Super Samsung becomes the world's second largestGlobal smartwatch shipments in the first quarter of 2020 were 14.3 million, up 12% year-on-year, according to a new report from Market Research. Apple remained in first place, with 5.2 million apple Watch shipments, down 13 percent from a year earlier. In addition, Huawei's smartwatch shipments were 2.1 million, up 113% year-on-year and with a market share of 14.9%, surpassing Samsung as the world's second-largest.
Apple plans to produce and assemble new iPhone SE in IndiaAccording to The information, Apple plans to produce a new iPhone SE in India, which will be assembled using Wistron's plant in India. At least one Apple supplier has been selling components of the new iPhone SE to India's Weitron since July, according to people familiar with the matter.
Berkshire official response: Buffett doesn't have any retirement plansIn response to rumors online that Mr. Buffett would retire, an aide to Mr. Buffett responded that Mr. Buffett had no plans to retire. Debbie Bossane, An aide to Mr. Buffett, said Mr. Buffett had no retirement plans and no record of any connection between David Portnoy and Berkshire Hathaway or its subsidiaries. (Phoenix.com)
Musk says to test Starship Round the World passenger in 2 to 3 yearsOn June 18, SpaceX founder Musk responded on Twitter to his friend's "Starship" system's first round-the-world passenger target, saying there would be a lot of test flights before it could carry commercial passengers, and that the "Starship" system would be the first round-the-world passenger test flight in two to three years. (Sina Finance)
Google to increase the number of black executives, provide $175 million to help black businesses
On June 17th Sandal Pichay, Google's chief executive, said the company would provide $175m to help black businesses and add black executives to its leadership, setting a target of at least 30 per cent of leadership positions held by ethnic minorities by 2025. (Sina Technology)
Spotify and Warner Bros. reach deal to produce DC Cosmic PodcastSpotify (SPOT. US), Warner Bros. and Warner subsidiary DC Entertainment have reached a multi-year agreement to co-produce and release original and adapted podcasts based on the DC universe. In this partnership, Warner Bros. will produce podcasts, and Spotify will only handle marketing, advertising and distribution on its platform. (Zhitong Finance)
Twitter's online iOS audio tweeting feature, up to 140 seconds supportedForeign media reported that Twitter has introduced a new feature that allows recorded audio clips to be attached to tweets. According to Twitter, the new feature, released today, will first apply to iOS systems and some people, with a maximum support of 140 seconds. (Sina Finance)
OPPO Watch System Update: New WeChat Reply, Access Card FeatureOn June 18th it was announced that the OPPO Watch series had launched a new round of system version upgrades. In addition to the addition of a series of app apps, the highlight of this update is the watch reply to WeChat, access control and bus card and other features of the upgrade. After this system update, users download Android Auto software on the mobile phone side, in keeping the watch connected to the phone, in addition to checking WeChat messages, you can also use the watch direct reply.
Lian Coffee will officially launch easyJet coffee with Sinopec EasyJet.From close to Sinopec sources learned that Lian Coffee and Sinopec EasyJet will set up a joint venture, the official launch of "easyJet Coffee" for independent operation, is expected to land in the near future, the two sides have made a three-year overall plan to open 3000 stores.Even coffee's original stores will be closed.Since the beginning of this year, there have been repeated reports that many coffee stores have closed.
Japanese animated film "Infinity" premieres online, watermelon video and Netflix worldwide simultaneous broadcastThe Japanese animated film Infinity (a.m. "I Wear a Cat's Mask" ) has its world premiere in China, with watermelon videos, shakes and today's headlines. Users will then be able to watch the film for a fee on the above platform. The film was originally scheduled to land on june 5 in Japan, but was canceled due to the outbreak. Eventually, the film premiered online and aired simultaneously on platforms such as Watermelon Video and Netflix. (TechWeb)
Source: Official poster

Lu Qi Live Premiere: Unlimited Investment Projects, Most Concerned About FoundersLu Qi, founder and CEO of Qiqi (formerly YC China), said in his live debut that he was most concerned about the founder, "We look at everything, no restrictions, our core philosophy is the best entrepreneur he can always grasp the future of a good track, you have to find a good track to cast, your core is to find the best entrepreneur." So finding good entrepreneurs and providing valuable help, especially by starting a business, being their co-founder, is what our core is doing. (Sina Technology)
Dong Mingzhu said the so-called belt is a gimmick, should rely on product quality to winOn June 17th, "Dong Mingzhu live with goods torture" live activities, Gree Electric Chairman Dong Mingzhu said that the so-called "with goods" is a gimmick, should rely on product quality to win. She believes that "justice in the hearts of the people, the hearts of ordinary people have a scale", hope to use the form of live broadcast, so that more consumers understand the product, know that manufacturers in good faith display products. (Sina Technology)
Zhou Xiaochuan: China also needs a process to improve its regulatory level and gradually improve corporate governanceZhou Xiaochuan said at the 12th Lujiazui Forum that On the issue of transparency, China also has aspirations and motivation on corporate governance and the quality of external audits. Over the years, China has also cracked down on fraudulent listings, market manipulation, false information and insider trading in its capital markets. Investors a great resentment of these bad behaviors. Of course, raising the level of regulation and gradually improving corporate governance also require a process. (First Finance)
Easy will be full: the stock of the Science and Technology Board into the Shanghai stock market, the introduction of a market-making systemAt the 12th Lujiazui Forum, the Chairman of the CSRC, Yi Willman, said that the CSRC will continue to promote the construction of the Science and Technology Board, accelerate the introduction of the stock of the Science and Technology Board into the Shanghai stock market, the introduction of market-making system, research to allow the transfer of old IPO shares and other innovative systems, the introduction of the Science and Technology Board refinancing method, the introduction of small rapid refinancing system, the release of the Science and Technology Board index, research and launch related products and tools to support more "hard technology" enterprises to use the capital market to grow.
Yesterday's Morning Post reviewed ⇒ Ali P8 recruited personal assistant was fired; Li Jiaxuan responded to the drop-off question; WeChat launched the "take a shot" feature; and Didi Liu Qingcheng, the parent company of Gucci, was the only director Bang Morning Post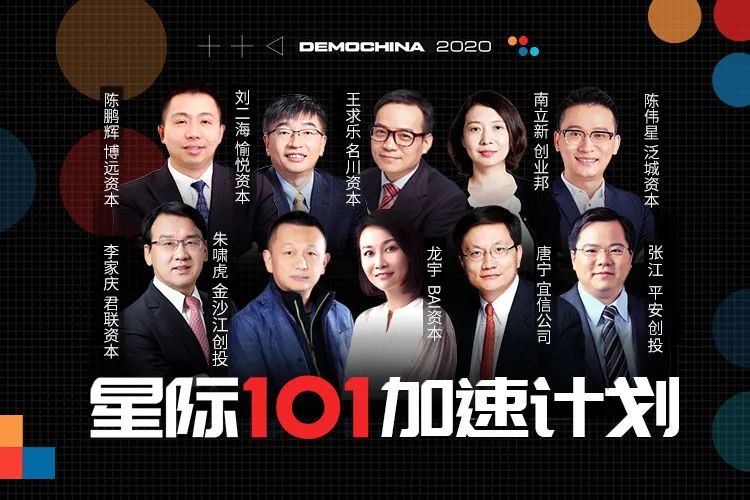 In response to the ongoing Black Swan incident in the market, Star Camp 2020 will be upgraded to full operations
A special training system for start-ups created for the founders of the A-plus wheel phase
You'll be able to get: accelerated courses, accelerated financing, accelerated cash-out, accelerated exposure
Now the whole country to start recruitment, waiting for excellent you!
MORE . . More great articles
---