Apple X Chen's advertising marketing strategy in "Three Minutes" Marketing.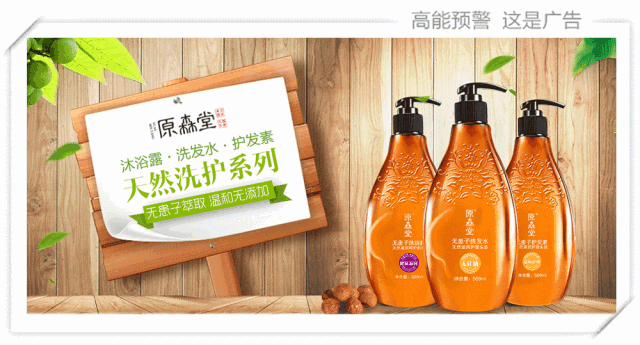 Journalist . . Celine
Forever Sniper.
On February 1, 2018, Apple ("Apple") joined forces with Chen Kaixin to release the latest Chinese New Year marketing micro-movie "Three Minutes" at 20:00 BST. The short film shows her and her children together for "three minutes" at the top of the station from the perspective of the Spring Festival train conductor.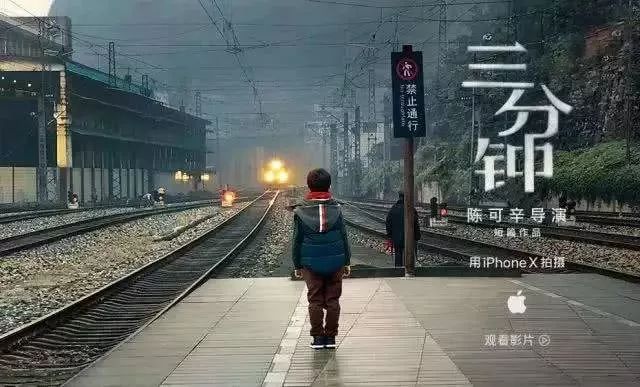 As early as the launch of this micro-movie, it made enough money, a line, instantly in the micro-blog, WeChat and other major social platforms detonated the brush screen frenzy. According to Apple's past advertising campaigns, most of them highlight entertainment life and high-tech sense, the choice of the warm-hearted Chen Keyin seems a little "out of character", but Chen Keysing with the iPhone X filmed "three minutes" has won a lot of hearts and minds. Why can a marketing ad gather ultra-high heat and traffic in a short period of time and be widely distributed?
First of all, as one of Hong Kong's best "moved manufacturing experts", Chen Co-hsin with "If Love", "Dear" and other excellent works officially entered the Mainland, very good at depicting the delicate feelings of touching people. A big director who won numerous awards actually used only one mobile phone to shoot an advertisement, which is one of the hot spots to attract attention.
Second, Apple's own high traffic, a new model will be popular around the world's high-tech companies, itself has a huge fan base. In an effort to get closer to Chinese consumers, Apple released the Chinese New Year-themed eventAdvertising, from which you can also see.
Third, the guidance resonates emotionally, and the first two may be the cornerstones of attracting traffic, but the final emotional sublimation of the short film translates that traffic. Not only did the iPhone X promote it, but it also deeply wrapped Apple's corporate image. Earlier, "Love and Producers" released an ad was strongly refuted, gamers think their image is stigmatized, have asked "Love and Producers" team to apologize. It's not that easy to close the relationship between the two by stimulating the emotional resonance of your audience.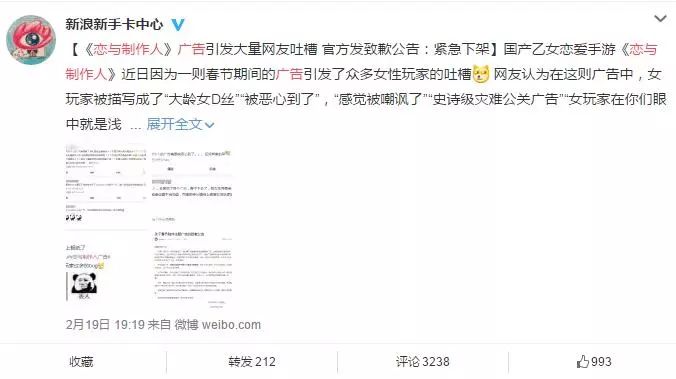 With micro-movie advertising to convey brand value and concept, so as to deepen the brand image, how to achieve this goal, micro-movie plot and theme setting has become the biggest problem.
As a result, emotional marketing has gradually become a lot of brands to follow the way of publicity, resulting in lyric-oriented micro-movies, short films, some existing data also revealed the reasons for this phenomenon.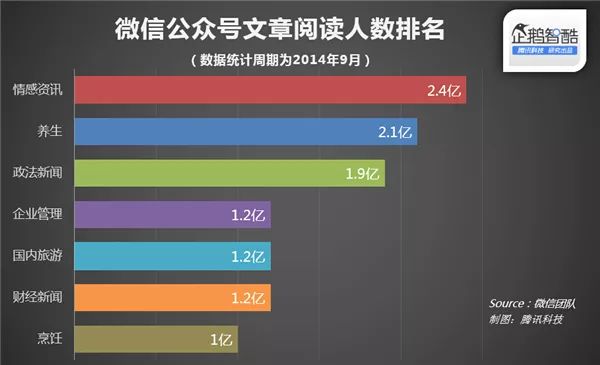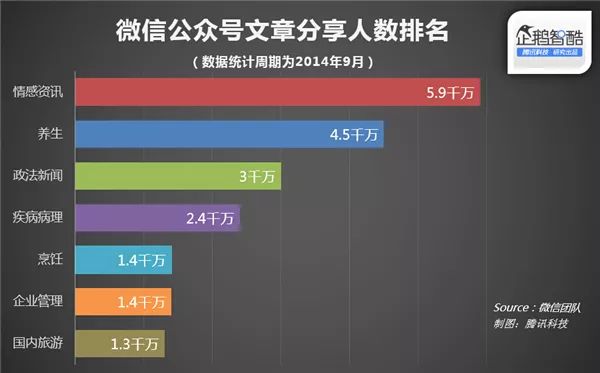 (Figure cr: WeChat team)
According to official WeChat data in December 2014, emotional content is the most popular, with the number of people reading and sharing articles topping the list, and it's not hard to see that the general public still chooses to read content that is closest to real life and self-life. This is also an important reason why emotional-oriented content is so well-known.
All walks of life found this traffic gathering point, have changed marketing strategy, trying to play emotional cards. There is no shortage of brave people who dare to try in the field of beauty, SK-II is one of the best.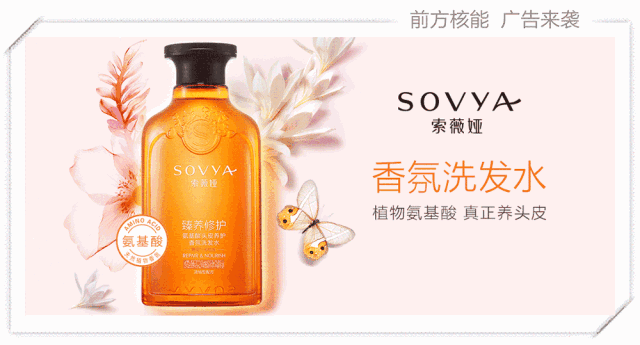 ——————
SK-II, "She Finally Went to a Dating Corner"
One of SK-II's 2016 "Change Destiny" commercials, "She Finally Went to a Dating Corner," seems to have become a distant thing, but as things stand, the background to the short film is still not cut off from the present.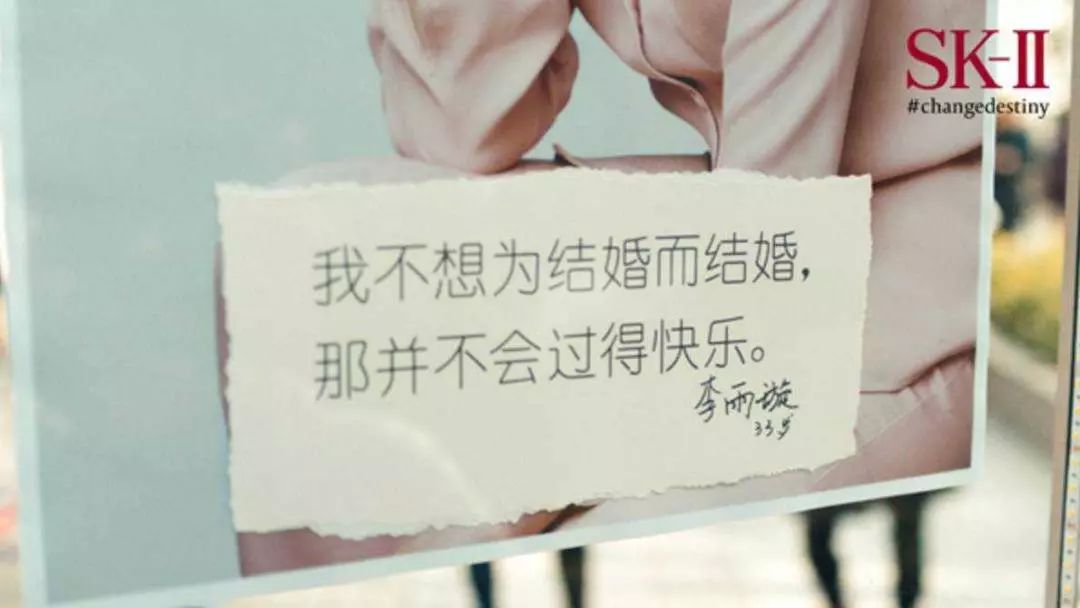 When the clip was released, it exploded online and the public was buzzing. Many people think that SK-II has completed a successful publicity campaign, successfully hit the "leftover woman" heart. The word "leftover woman" is not flattering, and modern women are quite ostracized by this meaningful label, and SK-II is a pioneer in the brand that can interpret the status quo from this perspective.
Why did "She Finally Go To Dating Corner" become a memory symbol for the SKII brand and a sales transformation?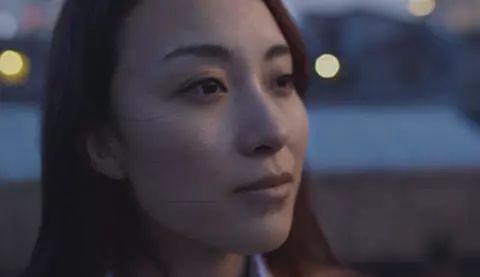 FirstTarget consumer groups are clear。 Clearly, SK-II is not a customer base for "leftover women", but modern women who seek freedom and independence.
SecondThe topic is sensitive。 The ad, with the theme of "Leftovers", encourages women's "independence, self-confidence and beauty". The full film did not appear until the end of the SK-II brand LOGO, to reduce the advertising rejection, establish a friendly image of women's voice. At the same time, the topic of China's most important social topics and older unmarried women group "pain point", because too sensitive, may lead to more criticism.
ThirdEmotional guidance, strengthen brand image shaping。 SK-II shows the opposite of parents and children, but in the end it allows both sides to stand on a united front, triggering tears (i.e. touching points) through affection and emotional resonance of the self. Consumers will spontaneously form a stand-up team after watching, if they identify with the value orientation conveyed by the short film will enhance the recognition of the brand itself.
Despite the controversy, "She Finally Went To Date" proved to be a huge boost to SK-II's Chinese sales, which jumped 50 percent in the nine months after the ad was launched, according to Markus Strobel, SK-II's global president.
We see that domestic beauty brands are also choosing to shoot micro-movies to enhance their influence, select specific themes and emotional sublimation, even if the film will not appear too many product images, but it can also achieve publicity purposes through resonance.
▼More.Good text recommended
Three big "3" grab the top-of-the-table antelope 2018 winning terminal has set off

10 trends that will happen in the retail industry in 2018 Forecast.

Beauty brands created a "vibrant" product line /Korean makeup exports to China in January increased by 92.9% Year-on-Year C Daily

12 trends in China's beauty and cosmetics industry in 2018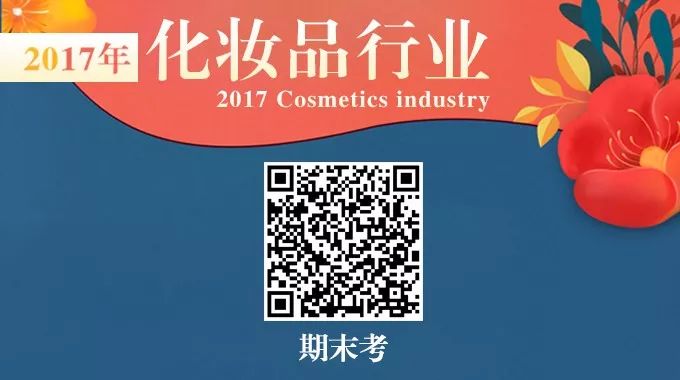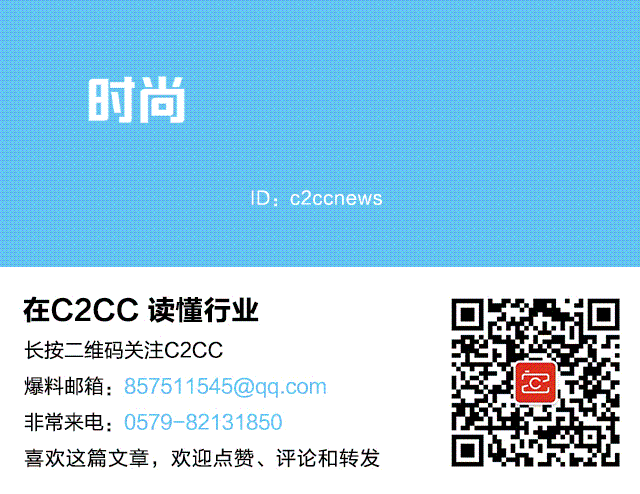 ---