A quick look: Three steps to teach you to write the best Google search ads

When I came back from the weekend, I sat at my desk and found my stomach a little more and my head was a little empty. How can this be recovered, heart back to work, basic dry goods to learn!Quickly learn to write high-quality Google search ad essays to improve the effectiveness of advertising
How do I write your search ad? Here are three main points:
1) Write a large text ad
2) Write adaptive search ads
3) Use to attach information to your ads
First, make sure your ads are clear: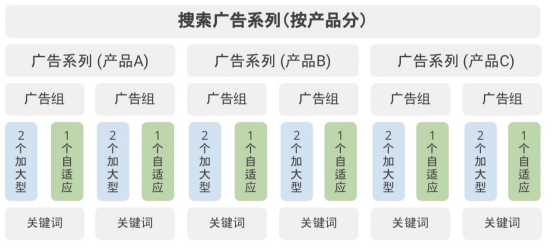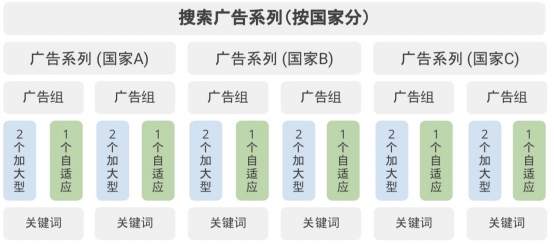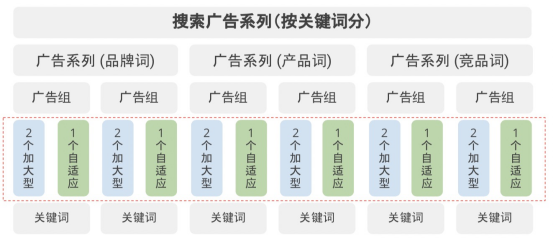 Tell the user why you're different

Highlight favorable information
Increase your advertising trust and persuasiveness
TIPS:
It is recommended that each ad group add 3-5 plus large text ads and ensure that your paper meets the following requirements:
Last step: Remember to check for common text ad errors!!!
Common text ad errors:
Write adaptive search ads
Adaptive search adsCan.Pass rich text toMore relevant users.
Over time, multiple titles and descriptions are tested over and over again to find the best combination.
Make the title more unique:
The title containsTop keywords:
The more titles, the better:
1. Focus on what makes advertisers different
Free shipping? A wide variety? Please tell me a wide range! Display products, services, or offers that make advertisers more competitive.

2. Includes prices, promotional offers and exclusive features
Users often use Google Search to help them make decisions.

They may wish to be provided with the information they need to make a decision in due course. If advertisers offer limited-time discounts or have exclusives available, why not take the opportunity to promote them?
3. Encourage customers to take action
Advertisers selling a product? Tell them what customers can buy.
Can advertisers provide some kind of service? Tell customers how to contact advertisers. Use call language to clearly state what you can do next, such as "buy," "call now," "order," "browse," "register," or "ask for quote."
4. Include at least one keyword
Keywords in ad text can reflect the relevance of the advertiser's ad to the product/service that the user expects.
For example, if an advertiser has designated Digital Camera as a keyword, they can use Buy Digital Camera as the title of their ad.
Use to attach information to your ads
ThreeNecessary.Types of additional information for :
Direct users to a specific page by adding a sitelink:
Engage users with conversions by adding additional promotions, such as "free shipping":
Adding additional and additional publicity does different things:
Search ad best practices:
To successfully set up your search campaign, follow these three-point strategies:
1、Create at least 3 ads for each ad group and optimize how they appear.
When you have at least 3 ads in each ad group, the ads that are most relevant to the query are selected. As a result, Google is showing ads that are expected to most likely bring you the clicks or conversions advertisers want.
2、Increase your ad's visible by adding multiple extensions.
Using ad extensions makes your ads stand out and lets customers learn more about the advertiser's business, product, or service before they click. Additional information improves your ad performance and quality.
3、View your ads and make improvements.
If advertisers want to be more competitive in ad bidding and get more impressions, they should improve the quality of their ads, or increase their budget or bids.
4、To build a good account structure, be sure to create very specific ad groups.
For example, if an advertiser sells food, create different ad groups for the different foods served. Customers who love cookies are more likely to click on ads promoting cookies than on general food ads. The level and details make your ads more relevant. The more relevant your ads are, the higher the quality you will usually be, and the better you'll perform in your ad auction (and more conversions).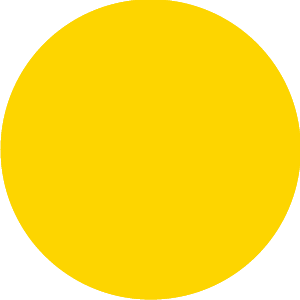 AdVich provides one-stop integrated marketing and e-commerce operations solutions for cross-border exporters. Integrate global network advantage resources, integrate talents at home and abroad, through data-driven, technology enabling, creative leadership to promote the internationalization of Chinese brands, to achieve effective growth in overseas sales.
The secret to promoting overseas operations is integrated marketing at AdVich
Data-driven, technology enabling, creative leadership
Promote the internationalization of Chinese brands and achieve effective growth in overseas sales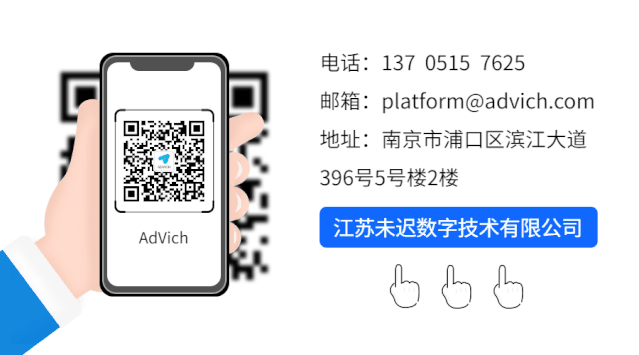 Click here to read the original text,Open an account now for free
---