3 social media marketing trends you can't help but know about in 2019
Changes in the Internet environment have dramatically changed the way marketing is done on many levels, just as the emergence of big data and social media over the past decade has completely changed the marketing strategies of many companies and enterprises.
Marketers need to keep up with market changes at multiple levels, such as creativity, strategy, and marketing tools, so they don't get knocked out of the market, and what's the latest trend in 2019 on social media, which has been the number one battleground in marketing in recent years? Let's look ahead together.
Social media and marketing data are synchronized
As social media becomes more and more "playful" in marketing, corresponding social media data analysis will become more and more important.Social media and "KOL" can directly affect a brand's audience, the relevant data will be used as a basis for information to optimize KPIs and analyze the reality of the promotion, the results of these analyses can also be based on the next step of marketing.
However, the current social media data analysis and advertising, website monitoring and other marketing means of data analysis is often disconnected, many enterprises can not put these different marketing data into a unified marketing platform for management and analysis.
Integrating social media data analytics into the entire marketing process can help you develop a clearer overall marketing strategy that tracks common goals and ROI metrics. Build closer links between different departments and provide lesson-dependent KPIs.
In addition, the advantage of social media is that you can monitor public opinion on the platform to identify potential threats and trends, and then use individual analysis to find ways to target a group of people marketing, marketing can use these analysis to fine-tune online strategy.
According to the current marketing technology, more and more enterprises are building a more perfect technology stack, using different means to do more systematic integration and cross-channel marketingThis trend will become more pronounced in 2019, and big data on social media will have a greater impact on overall market strategy.
Use social media to influence your customer journey
Today, marketers have realized that social media is not an island of communication, but a platform for people to spend time discovering, consuming, and interacting with content.

Social media is one of the main ways businesses connect with their customers.Consumers see it as a way to communicate with brands, and with advances in artificial intelligence and data analytics opening the door for marketers to create personalized content and communications on social platforms, more and more marketers are increasingly using social media to influence every stage of their customer journey.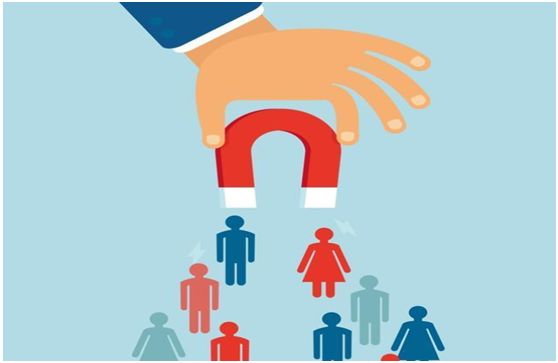 Harnessing the power of social media to influence every step of the customer journey is critical. Marketers can "listen" to social media, see what people think of your brand, and then tailor the service to the information you gather. You can also read the company's digital channels and indirect sources such as forums and online communities.
Operational and transaction data are also critical. The five phases of the customer journey are attracting, participating, transforming, retaining, and promoting, all of which require different marketing strategies to influence, and even different social media platforms to influence your consumers, and then using different marketing tools and social media platforms to create customer journey maps that follow a continuous process of customer acquisition, satisfaction, loyalty, and promotion, in which customers also guarantee and market their favorite products. This will help the organization attract more customers and more potential customers, resulting in rapid growth.
The trend of e-commerce on social media is even more pronounced
If you want your products and services to attract more attention,Social media has always been the best platformBefore, domestic social platforms such as Weibo mainly through content promotion and advertising push to achieve publicity purposes, but with the continuous extension of technology, now we all realize that social media in addition to advertising and promotion, there is direct contact with potential target users and the potential for realization.
The advantage of social media is that it can be greatly reducedShort.Customer journey, so that customers have a direct interest in buying products, jitter is now the best example, after many revisions, jitter can now directly import traffic to shopping platforms such as Taobao.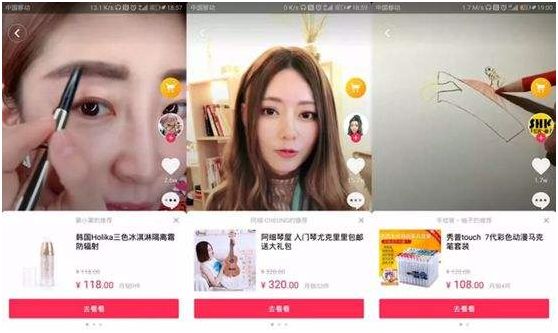 Social platforms are accelerating e-commerce
In addition to shaking sound, other social media in the continuous e-commerce layout, WeChat directly docked to third-party platform micro-stores, weChat business cards can be displayed, including WeChat recently launched the code-sweeping brand into the mall and so on. Weibo's micro-blogging window, and micro-selling associations and so on, pods, strangers and so on are also trying e-commerce, you seriously study these social platforms, you will find that these layouts are very clear.
With the trend of e-commerce on social media,Net-a-Go's economic impact has also become more pronounced, consumers want to buy behavior, but do not want their own buying behavior is obviously by others after Amly, and the existence of "net red" is to let the subtle marketing of consumers, to the perspective of those around to promote the production of buying behavior.
Therefore, enterprises in the selection of the right "net red" to do promotion, first of all, need to understand their product audience and these network red audience, master these "net red" how to interact with the audience.
At the same time, the ROI quantification of social media is more complicated, and the media environment is confused by various marines and brushing behaviors.So setting clearer, more reliable ROI metrics will enable businesses to find more appropriate influencers they can trust.Staying in close contact with influential people creates a more authentic, creative, and engaging UGC atmosphere for your target audience.
/ About 99click Business Aid/
Business Aid Technology (Beijing) Co., Ltd., 99click, was established in 2004. Based on big data marketing, the 99click marketing cloud platform has been developed independently, includingBusiness-assisted delivery system, business-assistance recommendation system, business-assistance contact system and business-assistance analysis systemand so on a series of products. For online retail, online tourism, Internet finance and education and training industries customers, to solve its existing enterprise marketing inefficacy, low efficiency in business operations.
Website address: http://www.99click.com/     

Contact: 400-699-0896
WeChat Public Number: cn99click

/ You may be interested/
Seven common methods of data mining
Getting started with operations: definition, operational basis, panoramic knowledge
The basic methodology of data analysis, collection slowly look!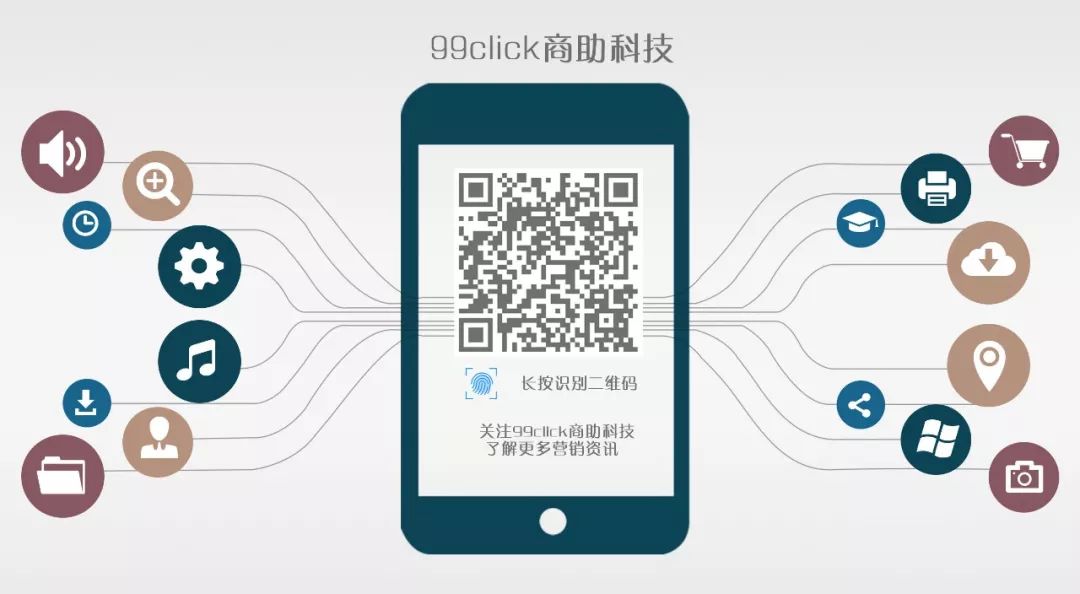 Poke the original text, try it for free!
---