2019 Best Crying Ad: Think of Your 999 Days
Ad copy circle (ID: copyquan) is authorized for publication
Every year thanksgiving, it doesn't really belong to us, but from "Someone Secretly Loves You", 999 cold spirit's annual heart-wringing advertising film, let me look forward to this day.
Not to be expected, Thanksgiving 2019,
Think of Your 999 Days,
It's again
With.
The story made three cups of warm tea.
▼
"Dreaming that something had happened to you, so I came to see you."

」
Li Taiyang,
I.
The best classmate in junior high school
However, over the years...
Do you also have such a friend, once in the spring breeze autumn rain without saying anything, but in the spring to autumn to lose contact.
Suddenly one day, appeared in front of your door, but let people face a surprise, a surprise: is not to borrow money?

"Don't lend money to anyone, you're not a welfare center."
Ten years have not seen, different life has long let each other have a estrangement, once even silence is also chat, do not speak is not embarrassed, now, but to struggle to find the topic, to cover their eyes to avoid the embarrassment

。
Unnutritious home, you think it's the paving that he says he doesn't export;
There's something you can't say straight.
"
It turned out that I had just forgotten the key.
Sent downstairs, opened the motor, he still did not tell you the purpose of this trip, but you can not help:
"Did you have any difficulty?"
Something you say, I'll help you.
"
He smiled awkwardly: "I... I'm a little bit of a problem, but I'm sure you'll laugh at me when I say it. "
You raised your chin and said, "I know, you say."
And he told you, "The other day, I had a dream..."
"You're very sick in your dreams.
I just wanted to come and see you.
"
"Dreaming that you're sick, I want to come and see you."
」
Trance that year, the sun just happened, a sentence to go to my home after school, has become the warmest picture of youth.

▼
"Half by you, half by me."

」
30 years old.
High-risk leukemia.
I know, she wants to live
I just don't know if I can keep her
Accident and tomorrow, you don't know which comes first.
The first second to the phone strong smile, the next second, still in the world has been unable to help but collapse.

"Don't be sad, you have to trust me."
"
The narrative from the doctor's point of view, compassion with self-blame.

Even I can't convince myself, and what can I do to convince others? Even onlookers lamented:
"The state is not optimistic ...
Half by you, half by the sky. "
Patient relationship ah, really the most painful fate in the world. In a near-hostile way, the two strangers are pulled together and tied together.
And among strangers, the warmest word is probablyI believe you.。

"Half by you, the other half by me. "
I believe I can live. I believe you can keep me alive.
Don't believe in god, don't believe in life, but I believe in you.
Someone will always be with you for a while
That thank you doesn't come up very often
"Because you believe I can save you, I believe I have the ability."
」
「

You gave me with
Die.
God's Courage to Fight"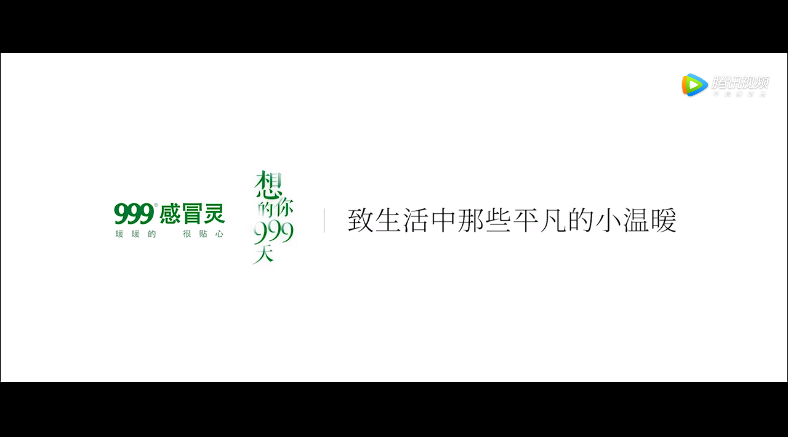 2017 to 2019
The story has changed and changed

The theme of the 999 Cold Spirit ad has never changed
"To the ordinary little warmth of life."」
It's just the people in the story
strangers from those years of obscurity
became the most familiar stranger in memory
In fact, the narrative of the 999 cold spirit has not changed
Always want to raise the first to suppress let us seeThe world's mostthe dark side
And then there's a light in the dark
Put those cold, miserable things

become worthless
But we'd like to see itThese unexpected reversals
It's not because we forget
It's only when you understand the sun after the snow and ice that it's warmest
ღ
All right.

The last cup of tea this year

Leave it to you to make your own products

Remember in the comments area

Leave a few lines of messages and don't run
▼
 Today's benefits 
Come here.

Talk to more paper cases
Work with better ideas

☟
Poke.
Read the original text
, on SocialMarketing to see this issue of wonderful content Oh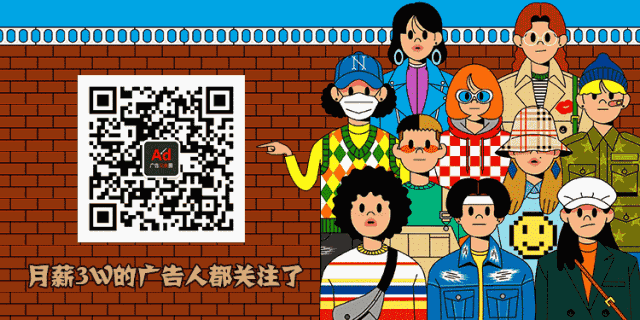 Follow me

Greetings are given to you at eight o'clock every morning
Fresh ad circles are dynamic for you
I'll give you a $30,000-a-month paper
The short clip of the brain hole opening up is for you
Hot spots lend you Creative play for you
The sofa is for you  Popular reviews give you 100,000 plus to you
The future more interesting material all to you
---