10 suggestions that small and medium-sized businesses can also play social media marketing

Have a strong
Social media
Influence and foster an active community of followers is critical to continued success.
Success, however, does not happen overnight.
Businesses must work hard to promote content and use advertising to initially accumulate followers.
There, they maintain relevance by publishing high-quality materials, hosting events, and sharing news
。
Small and medium-sized enterprises and start-ups are often creative but under-budgeted, which means that paying for content promotion can be a luxury and a burden. But that doesn't mean small businesses can't succeed on social media without spending money, and they can still do it in a way that's little or no money. Here are some suggestions to help you get started with social media marketing: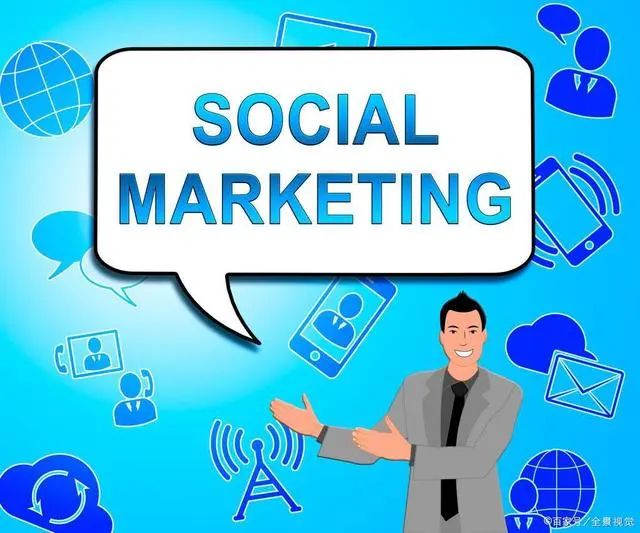 1. Establish necessity and goals
Before you create a social media account, ask yourself a few questions. Why would anyone want to follow my page? What will they get out of it? What's my goal?
These are important because once your page is set up, you need followers to follow your content. Because you can't pay for your ads at this point, you'll have to send an email to your contact list about the page you just created. You may want your employees to follow your page and share it with other colleagues. As a result, your page will reach a small audience that is likely to provide you with honest feedback and promotion, depending on where your page will be published.
Will you post new products, features, or updates on the page? Do you share product-related blogs? Will you provide a query service through the page? List some reasons to convince your existing customers to follow you on social media.
2. Register a business account
Most popular social media channels support corporate accounts and provide key features and metrics to help businesses operate their channels more effectively. You can find analytics such as post performance and page growth that can help you understand what you're doing and what changes you need to make. Business accounts also allow customers to call, email or visit your website through your page, which is why it is used. Once your business account is successful enough, you can be certified, which will make it easier for your audience to find you.
3. Create a referral plan
Once you have an audience, it's time to use them to attract more followers. Create a referral program that encourages them to share your page in their circle. Never be aggressive or use annoying tactics, as this will only cause you to lose the followers you already have. Develop a clean, simple referral plan that doesn't affect your current followers' experience with your page or product. Make sure that both your current followers and invitees benefit to some extent.
4. Create high-quality content
Whether you have a referral program or not, your followers won't talk about your page unless you have high-quality content. Because you don't promote your posts, you just rely on the quality of the content and the interest of your followers to make it work. Talk about features, services, updates, help, and news - anything that excites and values your customers. The more they talk about it, the faster your page grows. Remember, whenever you do, content is always king.
5. Use the social media button
If you have an active website, add social media buttons to make it easier for customers to find your page. Social media buttons are small, not sudden, and can easily fit into your page - make sure they're listed at the end of every article you write. This helps generate followers each time a new work is uploaded. Don't forget to link these articles to your social media pages too!
6. Use the relevant labels
It's important to tag posts because they help rank posts. Whenever there is an ongoing trend, share your views or related news and mark a related tag. Non-followers who follow the hashtag will then see your post and want to follow your page to see more. Theme tags are very effective at attracting a wide range of people. Non-followers who follow this tag will have the opportunity to see your posts and hope to follow your page for more information. Labels are very effective for a wide range of people.
7. Hold a competition or event
One of the oldest tricks in the book is to hold an event for your audience and reward the winner with a raffle or contest. The award is not necessarily expensive, but should match the effort that the contestant must make. You can create events such as webinars or question-and-answer sessions, or you can create any interesting event and set a date for it. After the announcement, please start advertising and hype it every day. This will lead to a surge in the number of followers before the event begins, and this surge can be significant depending on the success of the event and the level of attention it deserves.
8. Use the planned content
One of the most overlooked marketing tips is using curated content on your social media pages. Find content created by experts and celebrities in your industry and link them on your page with relevant tags. If the author has a large following, this can give you a lot of exposure online. Using curated content also avoids the pain of writing and censoring the original content every day.
9. Interact with your audience and influential people
Social media is more than just news, offers and events. By definition, they are social media. Interacting with your followers, influential bloggers and popular brands is an effective way to get attention on social media. When you sound more like a person than a business, people feel comfortable talking to you and are more likely to trust you. Build meaningful but professional relationships with your followers to get valuable feedback and reviews that can enhance your social media profile.
Some of the most successful social media corporate pages have one thing in common. They interact with data, not just their followers. CRM system has not only been used in large enterprises, in small and medium-sized enterprises are also widely popular, and quickly become the norms of small and medium-sized enterprises operating. Social integration is one of the most useful of the many features offered by CRM software vendors. Trying to integrate CRM systems with social media gives you insights and alerts about your followers and helps you better handle social media pages. Such as Salesforce Social Studio social media marketing tools, which help businesses listen to customers on social networks, analyze customer data, publish corporate information, and interact with customers.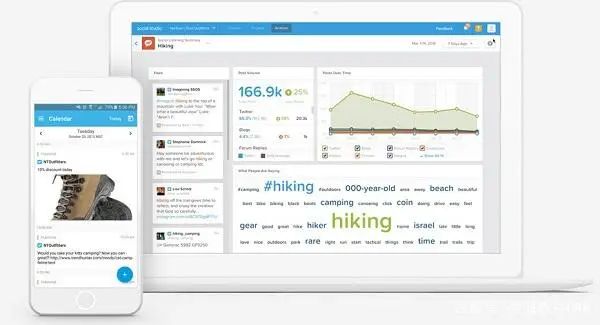 As your business grows, the marketing techniques listed above may not be particularly effective. Investing in original content, promoting content, buying digital advertising, and hosting large events will be more of a necessity than an option. Embrace the fact that your business is small enough to be frugal, but be prepared to be big.
Do you have anything to add to your social media marketing experience? Let us know in the comments below.
RELATED LINKS http://www.scots
https://baijiahao.baidu.com/s?id=1660758724372225206&wfr=spider&for=pc
Disclaimer:
Some of the published content is reprinted by the network.
The Platform remains neutral on the views and accuracy of the text.
Reprinted content will indicate the source, some articles because of the many reprints,
If it is not possible to confirm the original author, only indicate the source of the reprint, but also hope to understand,
If there is infringement, please contact us to delete.
---
Tongsing ValleyIt is an industrial incubation and operation platform initiated by Shaanxi Wenjing Investment Management Co., Ltd. ("Wenjing Group"), and the main operator is Wenjing Group. Relying on Tongji University Xi'an Alumni Association, Tongji University Industrial Innovation Alliance, China Construction Group Industrial Development Research Center, is committed to the continuous integration of local governments, listed companies, innovative enterprises, financial institutions, private capital and other related resources. With space as the platform, to provide innovative enterprises with industry incubation, dual-creation center, industry chain services, the construction of joint digital, cultural, technology-based business social platform and resource allocation platform, for China's innovators.

"Same" originated from Wenjing Group founder Ms贇 graduated from Tongji University. Co-founded by China and Germany in 1907, the word "Tongji" came from the German word "Deutsch", which means that the Germans and Chinese cooperate together. "Creative" is a dual-creation center driven by creativity and innovation. Originating in Silicon Valley, the Valley is now the world's most famous high-tech industrial district, and valley symbolizes the industry's gathering place of talent and opinion leaders.
 Sweep the code to follow us
All original articles pushed by Wenjing Group
Copyright-respecting reprints are welcome
If reproduced, please indicate the source
---