"Sea Blue Mystery Social Media Integrated Marketing Program" Demolition Report 〡 "Demolition Empowerment"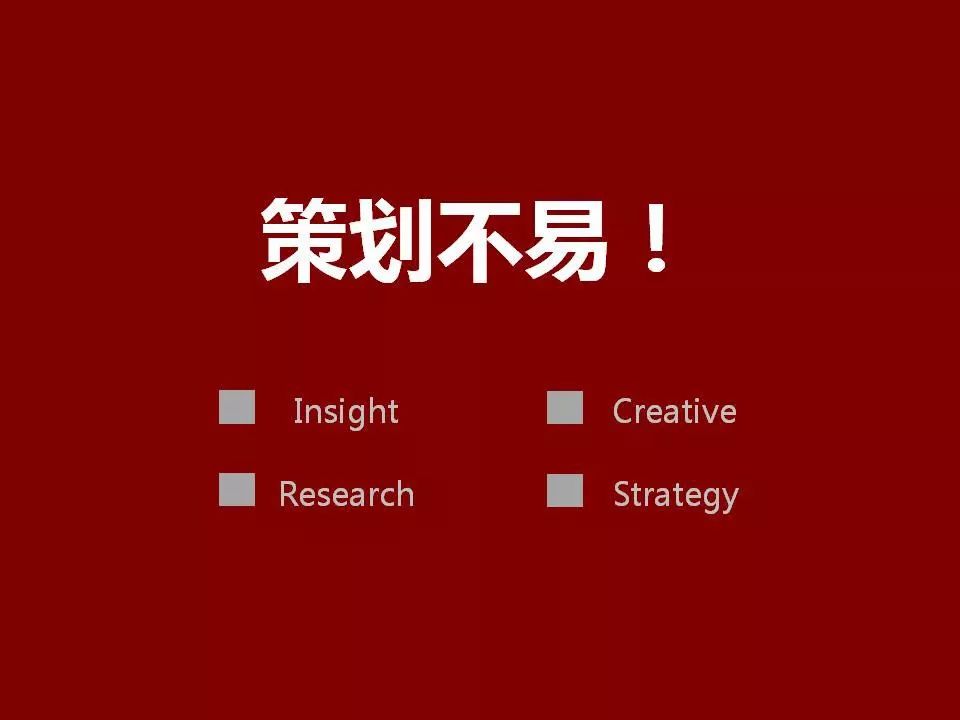 ---
【Objective.】
It's not easy to do a case, it's harder to keep a high quality case.
In order to help more people with their ability to do the case, the Chief Empowerment Officer is now launched.Demolition empowermentAction, invitation"Empower volunteers"Combined with their own learning to do the experience of the case, from time to time to launch a typical case of the dismantling of the complex report, share the experience of doing the case, and work together to effectively improve the ability to do the case."Have the will to become "Empower volunteers", please follow this official reply"Demolition"Apply."
---
【Special instructions】
【Demolition empowermentThe cases used in are from the internet open channels and are limited to the purpose of learning and communicating. If there is a violation of the rights and interests of the relevant institutions, please leave a message to explain, the first time to delete.
---
7 of the Demolition Empowerment
"The Mystery of the Sea Blue Social Media Integrated Marketing Program"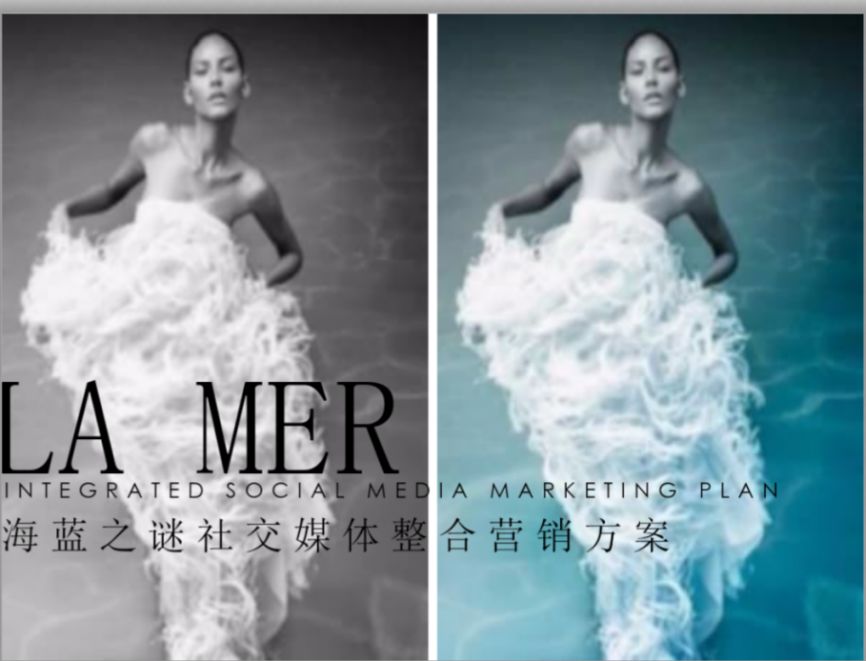 【An example was found】
For the full contents of this issue, please stamp here (https://wx.xiaomiquan.com/dweb//index/518521112584) or "Read the original text"。 For more examples, enter Knowledge Planet's Chief Empowerment Officer, with hundreds of carefully selected cases waiting for you: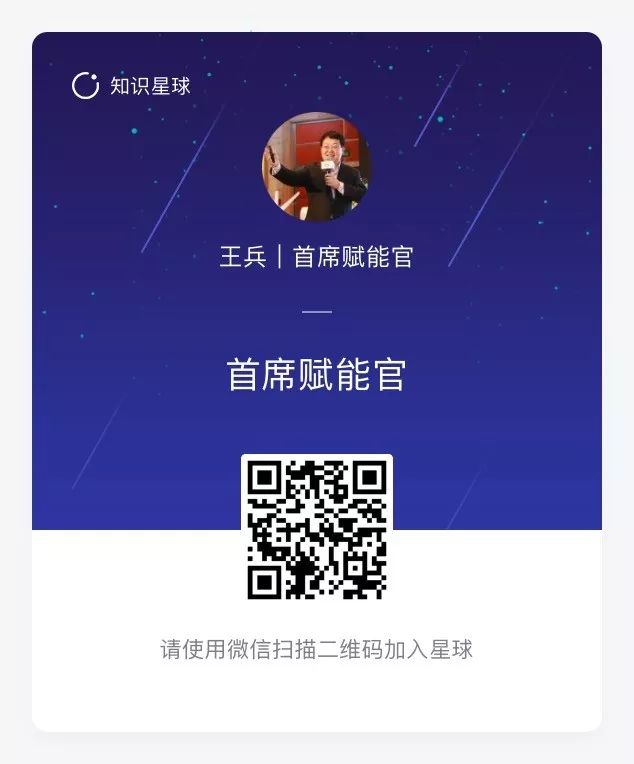 【Example Background Infarct】
---
LaMer, a 12-year-old physicist, was successfully invented and founded in 1965 after 6,000 trials and is part of the Estee Lauder Group's women's luxury makeup brand. LaMer was founded by the sea, so that modern urban women have increasingly sophisticated shopping concepts and the pursuit of a perfect life is LaMer has always been a brand concept, it advocates that modern urban women can use wisdom to operate beautiful, enjoy the exquisite life. With the increase of Chinese women's access to higher education and employment opportunities in the West, women's consumption habits have changed significantly because of their economic independence and consumption choices. The future of China's consumer market is largely in the hands of female consumers, LaMer as the center, around the characteristics of women's consumption, combined with product tuning for content marketing, to "deep heart" To the sea" for the brand concept, through WeChat and other media platforms, to create a set of emotional, sticky, new ideas, for different female age groups of social media integrated marketing programs.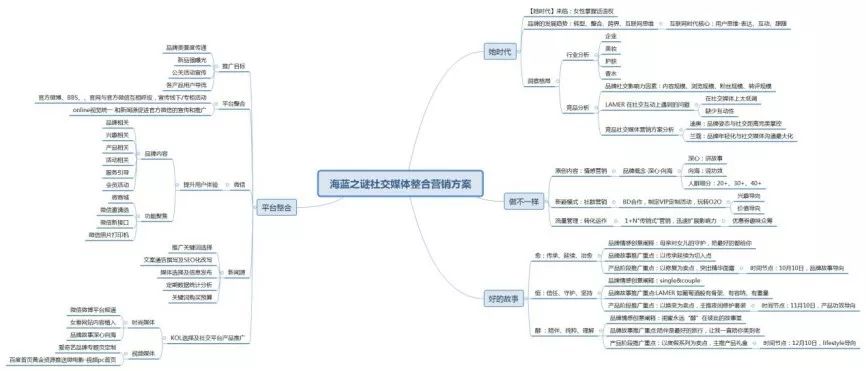 The contents of the case are reviewed.
---
This case is based on the concept of "deep heart to the sea" as a brand, by grasping the growing consumer demand of women in the cosmetics industry and economic independence, insight into LAMER on the social media platform short board, with WeChat mainstream social media platform for a series of online integrated marketing communication. It consists of four main parts: her time, doing different things, good story and platform integration. "Her time" mainly analyzes women's consumption status in today's society, the overall industry development status and competitor brands; "doing different" is mainly the characteristics and consumption behavior of female groups, seeking brand development opportunities and formulating communication strategies; "good story" is based on the content derived from brand concepts, brand story marketing for different age groups and class groups, through O2O interaction with consumers, and then promote different series of products; Consciously enhance the user's experience on WeChat, and through the re-integration of the original social media platform, increase SEO search engine, KOL and other means of communication, so that products can be accurately and effectively communicated to consumers.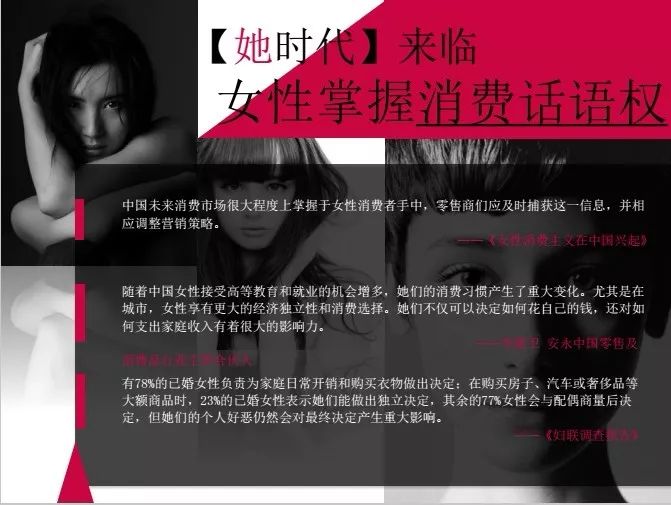 #她时代#Come.

Pointing out the current view of women's consumption and consumption habits, according to the survey report, 78% of married women are responsible for household expenses, 23% of married women make independent decisions to buy large quantities of goods, and the remaining 77% of women choose to discuss with their spouses, but the final preferences have a significant impact on the decision to buy. These three data show that the era of women is approaching, married women have a voice in consumption. At the same time, discounts and gimmicks distract women and lack the products to build long-term emotional connections with consumers, who want the kind of special services she likes, that she cares about, that she's willing to enjoy that different from others. Distilling the emotional tendencies of married women, what about the portraits of female users who have strong purchasing power, have a certain economic base, and prefer to experience exclusive services?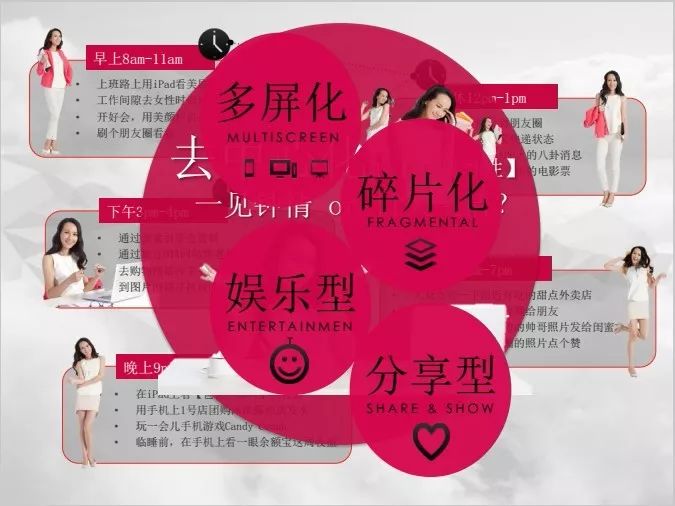 Through the one-day network behavior trajectory of urban white-collar women, it is found that they have the characteristics of multi-screen, fragmentation, entertainment and sharing, which determines the future communication trend of the brand to achieve transformation, integration, cross-border Internet thinking. In the process of communication we have to grasp these clues: Who are we looking for? What do they want? What are they concerned about?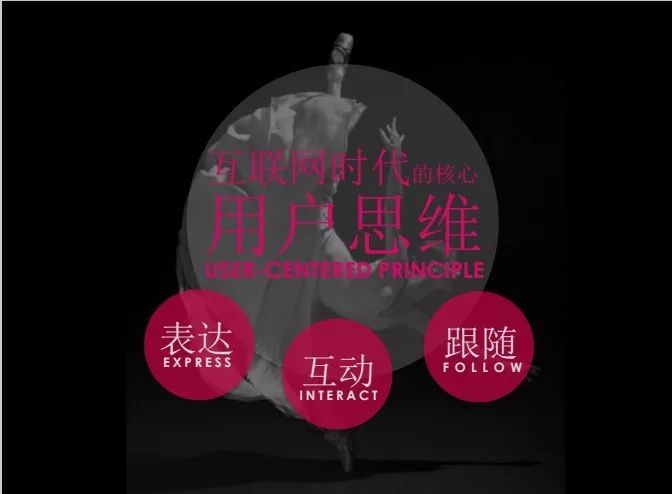 The core of the Internet age is user thinking, users are willing to express, interact and follow, they want to express their views, want to interact with the platform people, express their views, but also willing to follow hot topics, topics, sensitive to information. And what we're going to do is be a part of them, express what they want to hear, what they want to see, what they want to say, create a sense of participation from their owners, and create original personality content to speak out; The custom-made sense of privileged belonging makes them stand out from the general audience and differentiate, in addition, not only need to use their information sensitivity, but also to cultivate products, users of O2O cycle inertia, from online to offline and back to the line, forming flow of live water.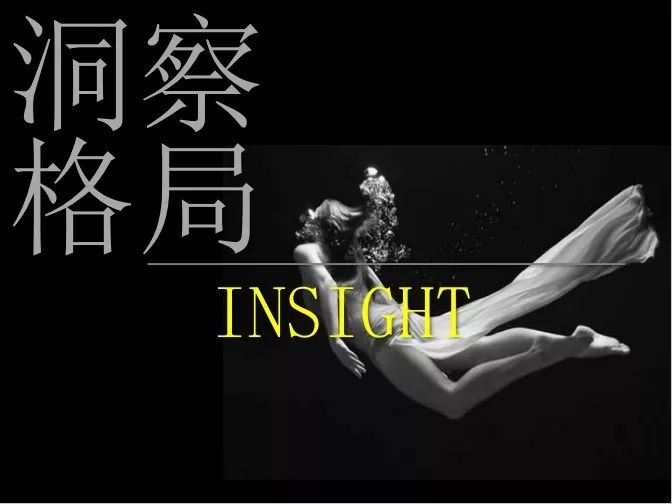 In the industry analysis, LaMer through the enterprise, makeup, skin care, perfume four aspects of all-round analysis, from which to find bright spots, find opportunities to integrate the brand. Brand social influence consists of four factors: content size, including number of microblogs, number of broadcasts, number of posts, size of browsing, number of visits, number of views, brand popularity, fan size, number of fans, number of listens, brand fans, retweet size, number of retweets, number of comments, intimate, so the degree of influence is very important to brand communication. Compared with LaMer's performance on previous social media platforms, it has a low rate of appearance and lack of interactivity in social media, while the social communications of Theo and Lancome are a good reference for LaMer.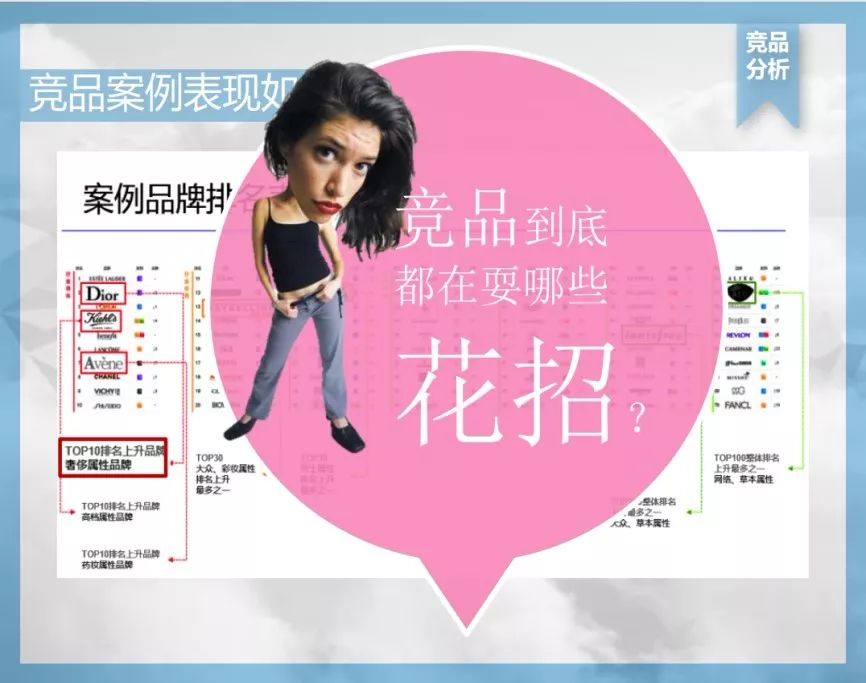 Dior is good at brand posture and social distance perfect control, with a strong sense of fashion video output fashion properties, adhere to 100% original not to review, both to maintain the luxury brand posture and not high unattainable, in keeping with social media users to maintain a sense of clever distance at the same time, to dermatologists, female professional elite cross-border opinion leaders for the brand product endorsement, users into the communication system. Lancome's brand to youth and social media communication to maximize, regularly launched a very creative and pleasing interactive miniisite, taking into account the brand tone and interaction to maximize the operation, will focus on the post-90s young fans, sub-platform to promote activities, promote the brand to more fashionable, lively transformation, especially good at using social media for traffic management operations for Lancome's brand spread a lot of color.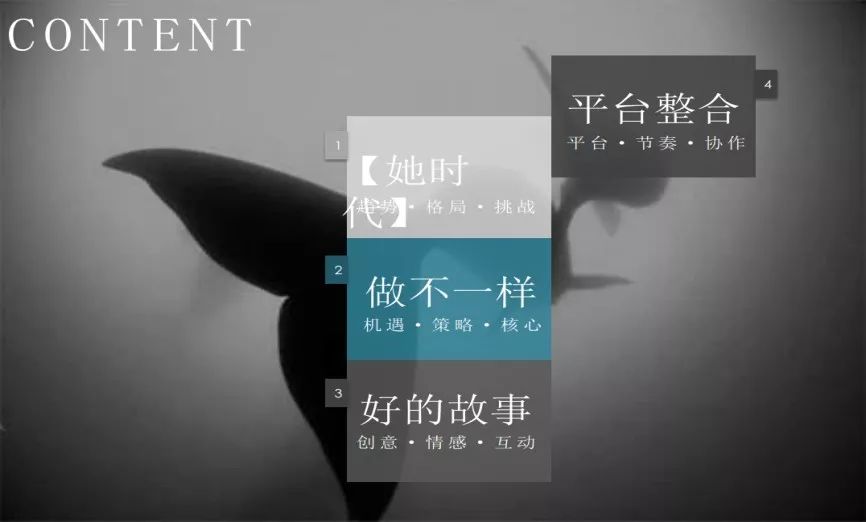 #做不一样 #

Developing a plan around the context of her time and LAMER's specifics consists of three parts: emotional marketing, community marketing, and traffic management transformation. LaMer's branding and dissemination is never so easy as simple brand, brand needs to generate emotional links with people to spread more widely, so the sentiment can only pay more attention, and viscosity can make the brand get longer-term development. Therefore, #她时代 in the brand emotional marketing of the shaping needs to combine the Internet thinking to highlight the particularity, so that consumers participate in brand communication, by the brand feelings deeply infected. To put it another way, it's not just about making LaMer into a skincare product, it's also about brands, circles, lifestyles and emotions. And challenge the existing forms of operation of the Internet, to achieve innovative products, original content, novel models, traffic management needs emotional marketing to make female consumers resonate with it, so we have to dig deep into how the obsession is made? Surveys show that in most cases, people are willing to spend nearly a week's salary to become attractive and attractive people, and people can also pay for some kind of ins attesting product, brand, or experience. Today, most adults suffer from attention deficits and need more creative and prominent content to be attracted, while traditional advertising models are based on the principle of passive ingestion of information, brainwashing consumers at a slow and low-key pace.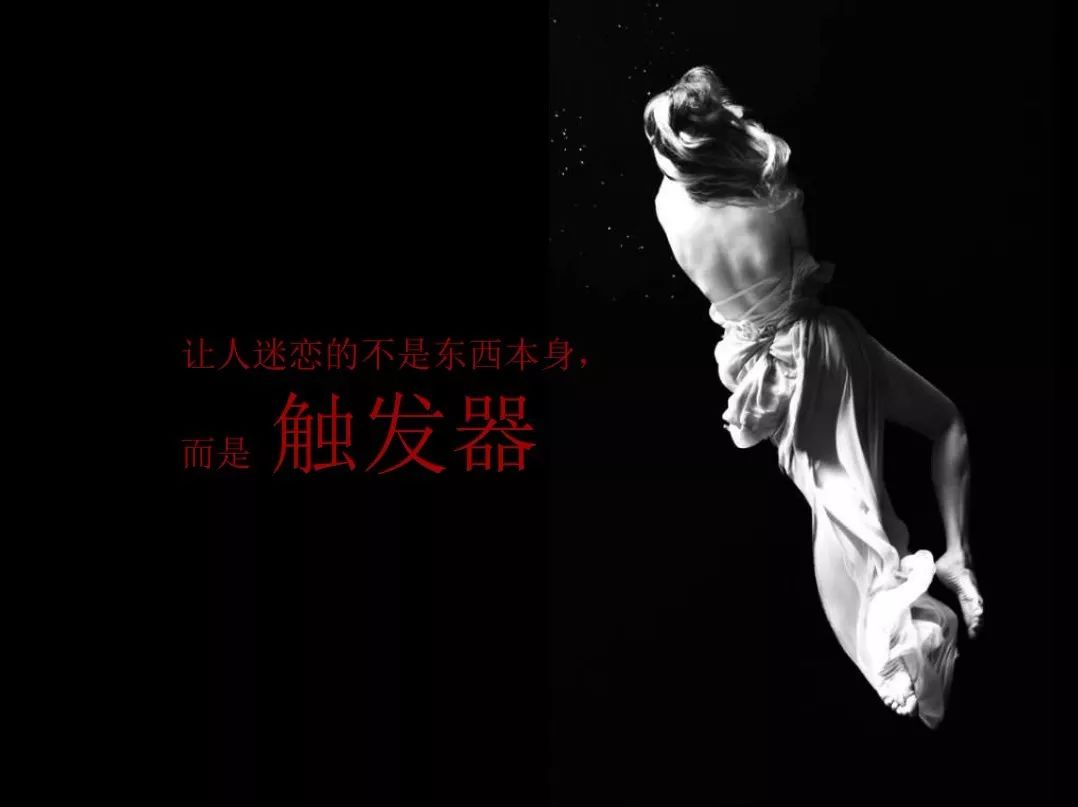 But the real Internet thinking communication is the need to find out the fundamental point of resonance, and this fundamental point is the trigger, for example, by the woman's voice can be associated with the word wet, in society desire, power, mystery, evil, alarm, prestige and trust is the pursuit of people, yearning for the charm trigger, because today's society is full of distrust, based on such circumstances, LaMer was born "deep heart to the sea" concept, through a series of emotional concepts to trigger a series of "brand effects." "Deep heart" part of the brand story marketing-oriented, "to the sea part" focus on product efficacy and product promotion, for different women have made a population segment, for their emotional points and product points analysis: Mengmei, age 20 plus, product selling point is anti-old to be early; Stickiness is done in two ways, first through BD cooperation, the development of vip custom interactive O2O play right up, tap consumer and user interest-oriented, including film and television, early education, yoga and floral arts, etc. to derive their value orientation, such as Similar events such as joint credit cards, annual membership thank-yous, gift cards and limited edition gold cards, and second, fun crowdfunding events that gather n small partners to summon coupons and spread their influence quickly with 1-n "MLM-style" marketing.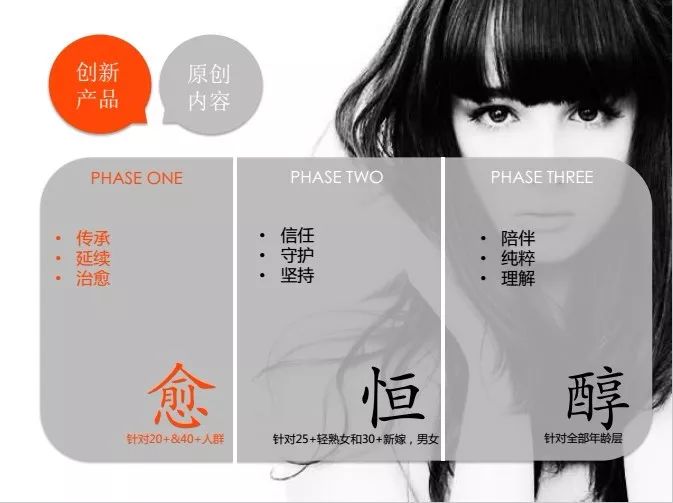 #好的故事 #

Through innovative products and derived from the original content of the three brand stories, respectively, "healing", "heng" and "alcohol", through emotional marketing to seize the emotional needs of different groups of people and achieve the purpose of promoting the product.
"Healing", the theme is inheritance, continuity, healing, for the age of 20 and 40 plus people;
"The more", the idea of the brand story is to liken the mother to the forerunner of life, like LaMer with quiet, and with the deepest way to give her daughter long-term protection, the promotion focus will be LaMer as her daughter's wedding gift, to pass on the continuation of the starting point, highlighting the deep-sea giant algae contains strong vitality, life, and combined with scientific thinking, exquisite technology, to repair for selling points highlighting the essence of natural biological fermentation of deep seaweed. And with beautiful pictures and Yong Yong's text to the mother's emotional flopping of her daughter, and finally soft implant product information pointed out that the mother can not be around her daughter day and night, there is LaMer generation as the guardian of the deepest love transmission is the most precious inheritance between emotions.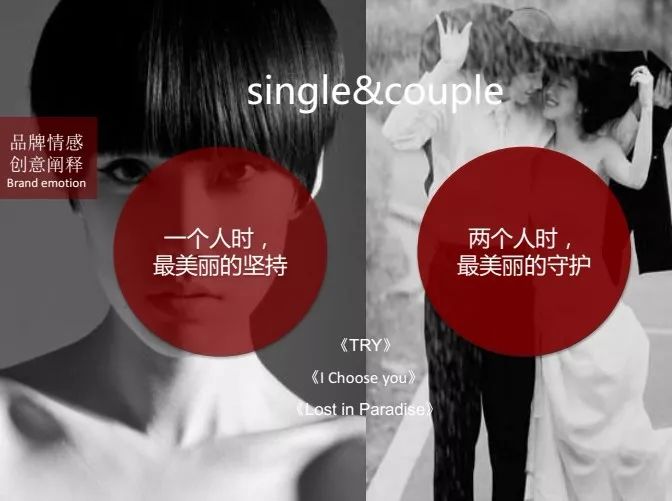 "Hang", an idea for singles and couples, means laMer is the most beautiful persistence when one person is there, and LaMer is the most beautiful guardian when it's two people, like wine, LaMer has skeletons, accommodates and weights. "Hang" in the lamber to repair the secret recipe, magical effect as the promotion focus, to rejuvenate into a selling point, the main push night repair kit, highlighting the magical active essence to give the skin a new miracle, and opened the Bordeaux family WeChat public number, the launch of a series of columns to share the diverse life of legendary women tweets. "Alcohol" creativity to forever "alcohol" in each other's stories as the main interpretation, the honey double city story as the theme, to express these years of honey you and I like the companionship of LaMer, highlighting travel with LaMer, meaning long-lasting feelings of honey and metaphor LaMer long-lasting, long-lasting new product features, to vacation series as a selling point, the main push product gift box, highlighting the magic of the essence of the skin long-term care, combined with the effect of magical A series of tweets, such as the anti-ageing attitude of sharing twelve constellations of chinese paper with Honey, were posted on WeChat Public, in conjunction with online publicity. The three brand stories are aimed at different groups of people, so a time node arrangement has been developed to strategically promote the product.
In October, the main push for brand story-oriented creams; in November, the promotion of product efficacy-oriented, main push night suits; and in December, lifestyle-oriented, focusing on holiday marketing.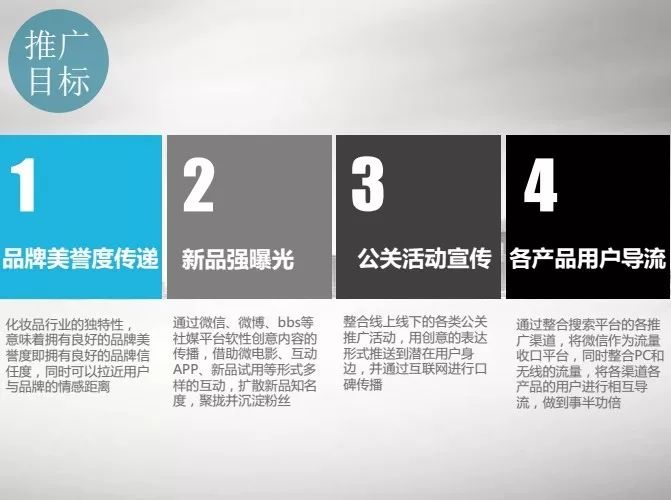 #平台整合 #

It consists of four parts, one is to meet the promotion goal and the secondary integration of platform resources, the other is to make brand and functional changes for WeChat to enhance the user experience, the third is to find news sources, through different media platforms for keyword search and promotion, improve brand exposure, and the fourth is to cooperate with KOL and LaMer brand concept, use their influence on social media platform to increase product exposure, in order to achieve promotional purposes.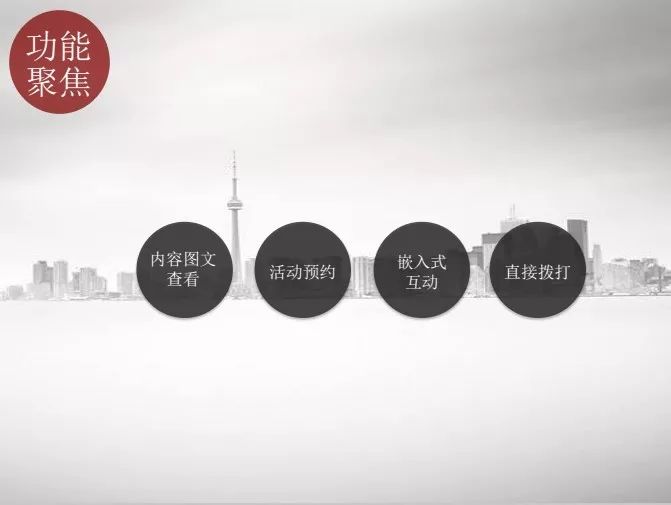 LaMer's integrated social media marketing program has four promotional goals: First, brand reputation transmission, close the emotional distance between users and brands; Use creative expression to push to potential users, and through the Internet for word-of-mouth dissemination, fourth, to product users, through the integration of the search platform of the promotion channels, WeChat traffic collection platform, while integrating pc and wireless traffic, the channels of the product users to conduct each other's flow, to achieve the effect of publicity.
The secondary integration of platform resources is through the official WeChat, Weibo, bbs and other social media platform for the dissemination of soft creative content, the official WeChat embedded interactive APP micro-movies and creative graphics, with the help of micro-movies, interactive APP, new product trials and other forms of interaction, spread the popularity of new products, gather and precipitate fans from offline activities or counters, and official WeChat as the main source of original content production, online visual design and news sources need to cooperate with the official weChat and promote the public number. WeChat publicity is both an end and a means, so for WeChat from the appearance, function, content, guidance and interaction five aspects to enhance the user experience, in this case divided into two major parts to improve, first of all, brand content, choose the most valuable and most interesting content for unified editing and processing, such as brand-related content such as brand stories; Counter reservation service guide content, in addition to membership benefits, bd cooperation, membership gold card and other extended content. The second is the functional focus, including content image viewing, event booking, embedded interaction and direct dialing, such as the creation of micro-mall, WeChat mobile e-commerce, weChat users to push the latest product information, to achieve online interaction between merchants and customers; In addition, WeChat installed a new interface for users and consumers online can provide more features, such as broom push events, product authenticity identification and attention to the public number, sweep to redeem gift cards and other interactions, the public number can directly pop up cameras, mobile phone albums and picture transmitters, the sending of pictures will be more convenient, but also pop up the location selector, easy to find the nearest offline counter. In addition, the online counter added O2O WeChat photo printer, in the form of interactive scanning for photo printing, to encourage fans to pay attention to the official WeChat, to create a good user experience, in interaction with fans, but also to display the brand.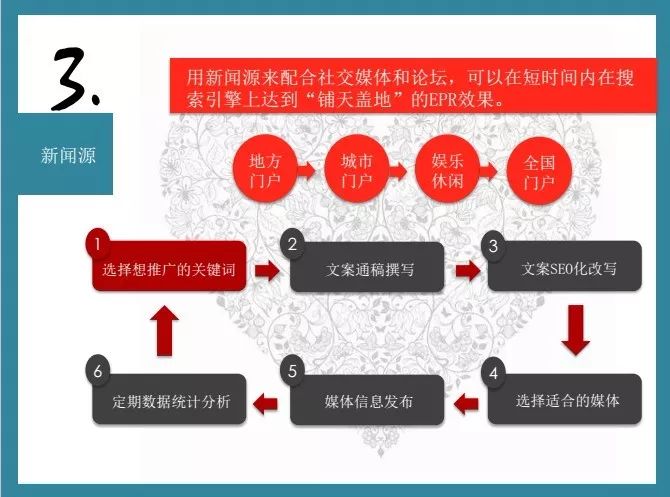 About news sources, with news sources to cooperate with social media and forums, in a short period of time in search engines to achieve a "wide-open" EPR effect, so will choose from local portals, urban portals, entertainment and leisure social media, to the national portal to promote. Set the promotion keywords, carry out the text notice writing and the later text SEO rewrite, with the help of the appropriate media for information release, can be combined with regular statistical analysis of data to achieve the purpose of strong exposure of new products.

For the KOL section, will be led by a KOL or a group of KOL (artists, foodies, designers, etc.), through the creation of real and unique personal color photos, videos, design, dance, music, sports and other forms of work to express the "deep heart to the sea" understanding and use of the product, and let them through their own micro-blogging social trumpet on the relevant product content promotion and forwarding, the channels of the user of each product to guide each other, Achieve the effect of integrating pc and wireless traffic with less effort.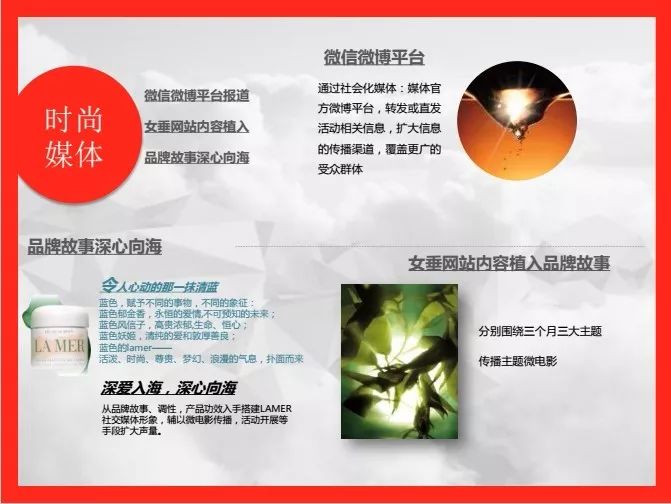 Deliver relevant content in fashion and video media. Fashion media is mainly WeChat micro-blogging platform reporting, women's website content implantation and promotion of brand stories deeply to the sea these three ways, through the social media official microblogging platform, forwarding or direct information about activities, expand the dissemination of information channels, cover a wider audience, the use of female-dropped website content implanted brand stories, around the three major themes of three months, the dissemination of theme micro-movies. From the brand story, tone, product efficacy to build LaMer social media image, supplemented by micro-film dissemination, activities and other means to expand the reputation, complete the brand story deeply to the sea of thematic content. And the video media section, will be in aichi art custom brand feature page, reflecting LaMer LOGO, set up the first column advertising, seed video advertising and customer area. The first screen also has a proprietary set-up playback box, which can play micro-movies and tvc, and has interactive blocks that are placed in WeChat and the official website within the QR code. Traffic comes from the original block of aichi art pc end home page, respectively, there is a row of LAMER area entrance, in addition to Baidu home gold resources, in the video pc home page push micro-movies.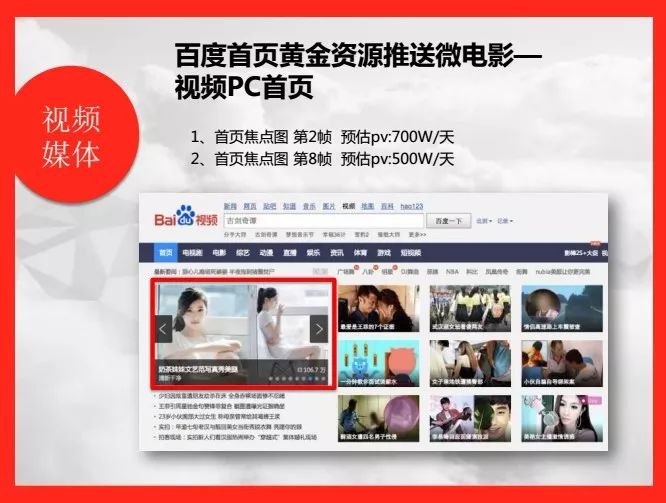 Analysis of the highlights of the case
---
1。
The accuracy of the overall strategy.
The dissemination of cases around the consumption habits have begun to change the modern urban female communication object, regardless of the early analysis of the behavior characteristics of the crowd, or the later creative brand concept association, have firmly grasped their emotional needs and values-oriented, very close to their psychological needs at the moment, in order to move people to achieve the goal of brand proliferation. In addition, offline and offline interaction is close to the urban women's usual social way, the program theme of mining and late creative thinking and social media delivery are more accurate.

2。
Creative product communication.
The whole communication program derives three different themes of brand stories and follow-up promotional content, and can also be closely integrated with the product to highlight the selling point of the product, which is creative. Because "deep heart. "To the sea" is a very large and wide concept, but in the follow-up to create three related, and self-made ideas and themes, to match it to different groups of people, which is quite rare. LaMer can not only take the emotional route, but also did not lose the stickiness with consumers, you can see in the product dissemination has a better creative and emotional degree, in order to keep the user firmly.
3。
The effectiveness of the media mix.
Although the overall program is based on WeChat, but whether it is platform resource integration, SEO search promotion or cooperation with KOL, fashion media, video media, are in various channels in different forms to the target audience for promotion. From local media to the national portal, from Weibo WeChat to video sites, in addition to the maximum spread of coverage, but also firmly grasp their interests - like to browse fashion information and watch videos, in these places set Up WeChat's traffic interface to form a user-led stream, so the media delivery is comprehensive.
---
Thank you.
This issue of demolition by the 003 "empowered volunteer" Lin Lin love to write, code word hard, please reward: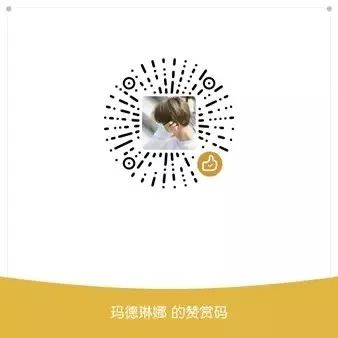 ---