Remote internships, opportunities to turn positive, participate in social channel content compilation, TRIBE recruits social media marketing online interns

Social media marketing interns
The English name of the project:
Social Media Marketing Intern
Sponsored by:
TRIBE Corporation
Suitable for the crowd:
We need innovative, goal-oriented social media operations interns to manage our social platform pages and speak for our brand. Candidates need to be familiar with how Instagram and Twitter work and have a lot of interest in running a variety of social media accounts. You need the ability to run projects independently under the guidance of the founder.
Difficulty applying:
★★★

★

☆
Introduction to the sponsor's qualifications
TRIBE is a start-up that is committed to creating equal and diverse opportunities for the digital marketing services industry through its services.To achieve our goals, we are working to create a complete system that includes digital marketing talent, great teams, and application analytics tools.
Equal opportunity means that anyone can participate in digital marketing services and any business/organization can hire them. The platform is designed to provide equal opportunities for all types of talent and for businesses/organizations that need their services. Create a profile based on three key elements: skills, business knowledge, interests, and values.
Our ultimate goal is to improve the quality of digital marketing services worldwide, i.e. to help enterprises/organizations that receive their digital marketing services grow and create "purer and more user-friendly" digital spaces.

Introduction to the project
As a social media operations intern, you are responsible for finding resources, planning, and editing everything on our social media platform. You'll work closely with our founders to create content that can be used on all social platforms (the founder himself is a high-level computer expert who can teach you a lot about social media marketing) and you'll be the sole owner of all content, engagement, and partnerships on TRIBE's transportation channels.
- Brainstorm, edit and plan all social media content. (3-5 times a week, depending on the channel)
- Respond to all questions and comments about TRIBE LinkedIn (Instagram, Facebook, Twitter, Twitter, Twitter).
- Master all TRIBE's social agenda and are responsible for holiday scheduling, platform updates, brand collaboration and promotion.
- Seek opportunities to work with influential, like-spirited brands.
- Track comments, monitor social analytics, and report weekly to founders.
Remote internship, flexible working hours.
You will have a chance to get a stock dividend. We will also pay close attention to the results of your work to determine whether you can pass this internship.

Competency requirements:
Be able to operate independently under the guidance of the founderCamp projects.
Enthusiasm for corporate development and early start-ups.
Experience in marketing or business development.
Be able to work in an unregulated environment (after training).
Be able to express your ideas enthusiastically.
Cost:Free.
Scan the QR code below

Follow WeChat Public No
【Shading plans Sardinelog】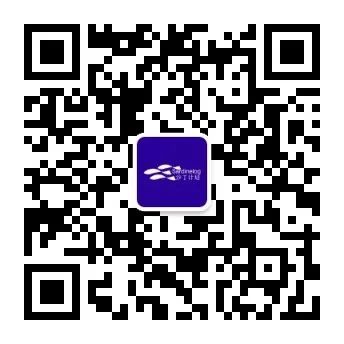 Background dialog reply"J53"
Get the sponsor's contact details and registration link
How to consult:
If there are activity-related issues, please get the registration method back into the event official website to view the consultation, Sichuan Slater does not accept the consultation.
The content of this paper is compiled by Nhamu Science and Technology Co-creation Team according to the collection and compilation of public materials on the network. The content of this article is collected and translated from the official website,
To reproduce the content of the article, please contact Mr. Nhamufu (microseal: jiangshuangfu).
This paper is co-created by Nhamu Technology
Information collection: Zhou Xiaoqun, Wang Jie
Information finishing: Shi Xiayi, Li Xuemeng
Information Translation: Zeng Linxuan and Liu Wei
Information proofreading: Yang Xin, Qiu Shiying
  Translation is organized from the official website
    Nhamu Technology Account Matrix    
Click "Read the original" to discover the bigger world
---