"Breaking Formula" developed by China-U.S. Net Red
The following article comes from Han's Silicon Valley growth notes , by Han Han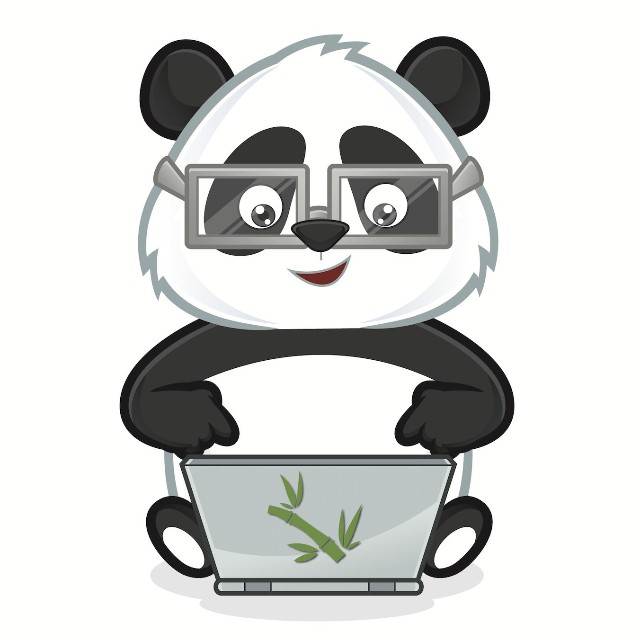 Han's Silicon Valley growth notes
Silicon Valley's first-line small-code farmers, each week original fun dry goods
The article was retweed from the public name: Han's Silicon Valley Growth Notes (ID: HanGrowth), author: Han Han, pictured from the Li Zixuan program
Recently, Li Zixuan frequently posted a hot search on Weibo to discuss her "is not cultural output" topic as hot as 800 million, even the People's Daily and CCTV have made comments. Is Li Zixuan really hot on YouTube?
I want to say, yes. Come on, on the data.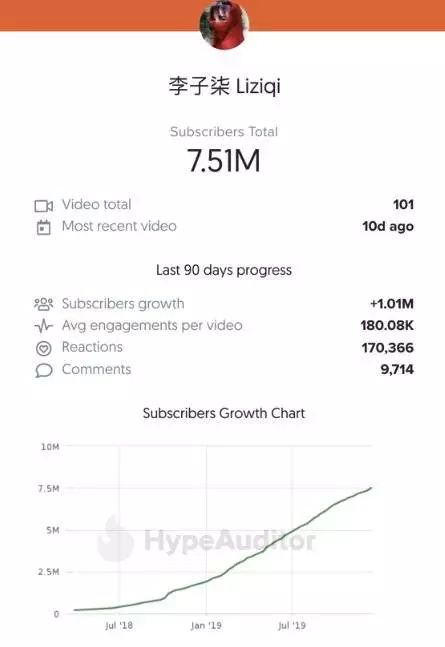 According to HypeAuditor, an international online red statistics platform, Mr. Li currently has 7.5 million followers. In terms of growth curves, they are also linear and close to exponential, typical and very healthy shapes.
在"How-to & Style (How to Do and Lifestyle)"Under the category, the comprehensive number of fans, praise, interaction and other types of data, Li Zixuan in the United States, the comprehensive influence ranked fifth.
In the top four, there are three women's beauty bloggers, plus a male trendy brand blogger - Real Capitalist Style.
In this way, Li Zixuan is really in the eyes of americans, a clear stream of lifestyle - the old American version of the "longing for life."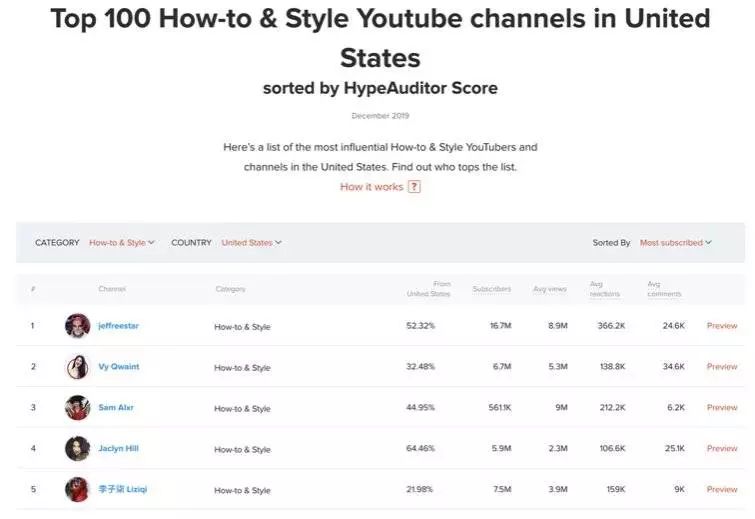 Looking at this list of data, I suddenly feel a little emotional, feel very magical. If this flashed back five years ago, who would have thought that a U.S. tennis red list, there Chinese actually? Times are really changing dramatic times.
In fact, by the end of 2019, social media has seen a generation grow. YouTube and Facebook are both 15 years old in the United States, while Weibo in China is 10 years old.
In the past ten years, the Chinese and American social platforms, there have been a variety of characteristics of the red people, but also gradually formed their own network red development strategy - mutual influence and each has its own characteristics.
Today, I'll show you the "explosive formula" of the Red Road between China and the United States.
New category , new traffic , new net red
Over the years, in various conferences and discussions both inside and outside the company, I have remembered a recognized, fast-growing formula: "New categories, new traffic, explosions." This is not only effective for lipstick, milk tea, desserts and other physical products, but also for virtual content products.
"New category" is the novel video content, "new traffic" is the explosive new platform.
Li Zixuan's content is a new content category of "good life in the countryside". Since its development, it has formed a unique new complex of "Vlog, Chinese Style, Countryside, Cuisine, Beauty and Handicrafts". This content of the new category, according to the words of the people in the line, is really "can meet but can not be asked for."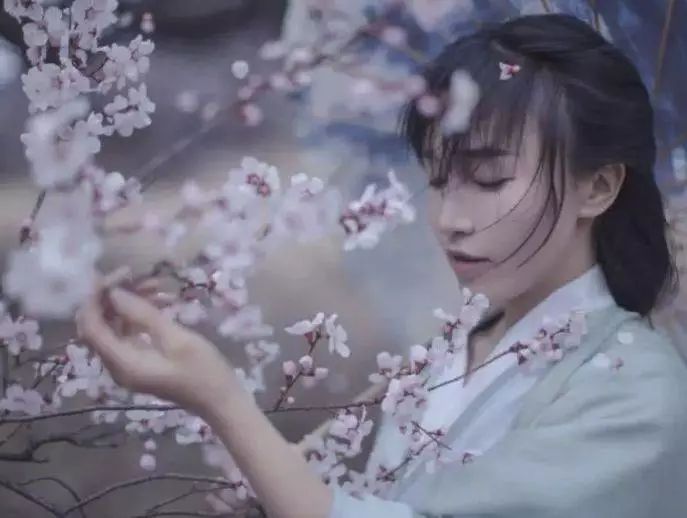 In 2016, Mr. Li had just started making short videos and stationed on the "Beautiful Shoot" platform. Although small and famous, but always feel almost anything, she once mentioned, several times can not persist.
When she tweeted only 10,000 powders, she was helped by Mr. L, who brought her new traffic -- micro-blogging support for high-quality original content and short video traffic tilt. 
It is also with this new flow, so that Li Zixuan finally in the public "out of the circle", and even "out to sea" circle powder. It's not hard to understand why Li Zixuan wrote a long response when he was most questioned, specifically thanking Weibo.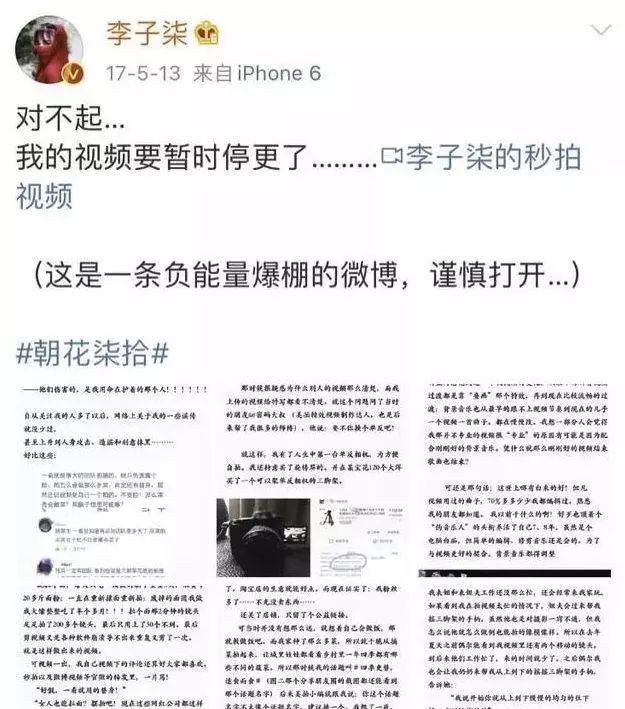 That same year, the number of users of Weibo began to surpass Twitter, and the new traffic pool grew further.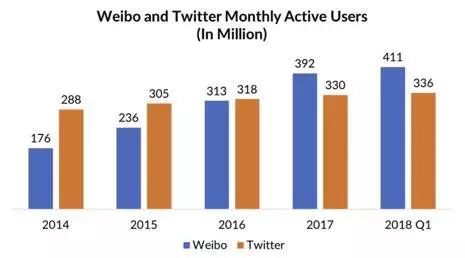 Today, Mr. Li has more than 20 million followers on Weibo, and more than 780,000 on the microblogging platform. Looking at the United States, the formula of "new categories, new traffic, new net reds" is also true.
In early 2015, a young Asian-American parent posted a video of her 4-year-old son trying on a new toy on YouTube. They didn't expect that a new category, like this, was being bred.
A few months later, a video finally exploded - the oversized toy twisted out of the box and played more than a billion. Open a twisted egg taller than yourself and take out more than 100 Disney toy cars. This gives young children a visual impact and excitement, comparable to a girlfriend seeing 100 lipsticks out of the box.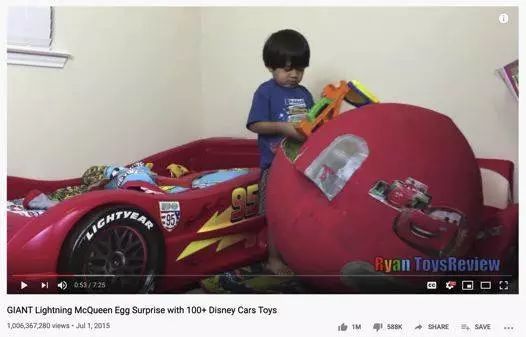 Since then, the parents have discovered the explosive formula, which eventually results in a unique new category for children: "Vlog and Children's , Toys, And Visual Impact."
Later, as the new category of content gradually stabilized, coupled with YouTube's own rapid development, the boy got a steady stream of new traffic.
The boy, Ryan, now has more than 22.9 million powders on YouTube. Together, YouTube's total monthly live users have exceeded 2 billion, with nearly 600 hours of new content created every hour.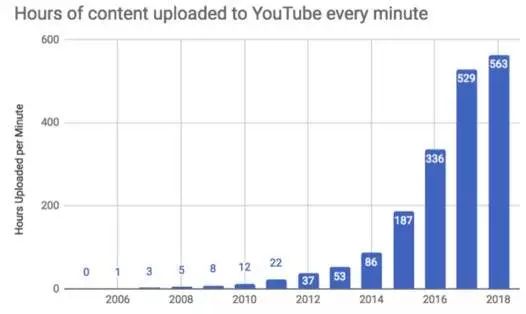 And Ryan, who also became The Richest Blogger on YouTube in 2018, earned $22 million a year.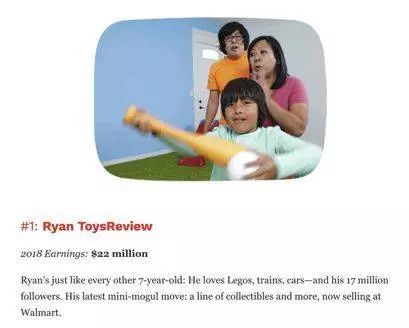 Think about it, all kinds of bloggers in China and the United States red up, have caught such innovative categories and new flow formula, to be clear is: you have to have characteristics, but also actively increase powder.
YouTube's PwDiePie, the network's number one for many years, has more than 100 million followers. Although the main industry is the game host, but the real circle, or rely on the new category - natural and funny people set, jump out of the lively editing style. As an "early" period of internet red, the new traffic naturally takes off on YouTube.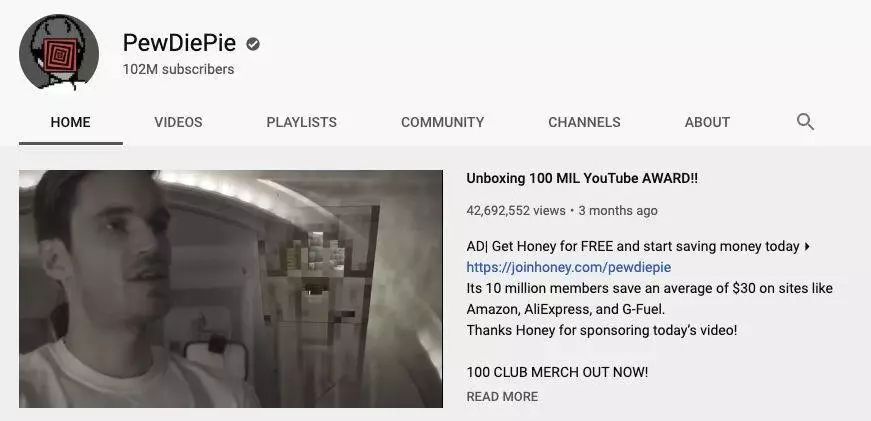 Chinese game anchors, the use of this formula is also a lot, such as standing firm in the "beautiful game" category of Miss, set off the "werewolf kill" boom of new categories of JY and so on. And they are also actively across the major platforms, for new traffic: tiger teeth, YY, B station, microblogging and so on.

Fashion beauty, new categories are emerging. The United States dope 2111 by a variety of movie game characters makeup to create categories, and domestic, we all know that Li Jiaxuan is by test lipstick to create categories.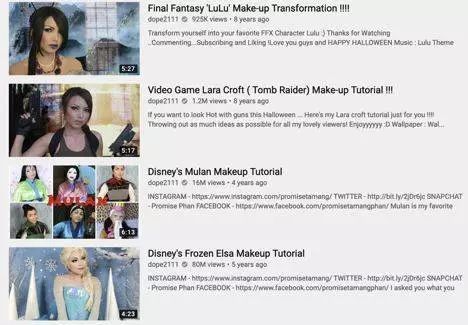 Beauty competition is particularly fierce, the new traffic for natural white heat.
Outside of YourTube's home base in the U.S., Instagram's exponential user growth has seen more beauty bloggers take off, often with tens of millions of followers.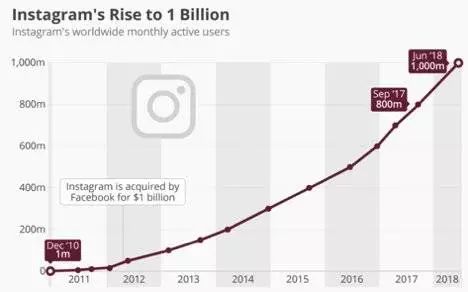 And Li Jiaxuan, is to seize the short video and live-streaming platform with the rapid growth of the opportunity, homeopathy take-off representatives, and now he also spread the net, hot search has become more daily.
New traffic , new mode , new profit
With new traffic on major platforms such as YouTube and Weibo, countless grassroots creators have accumulated fans and gained public attention. And then what?
Commercial.
How to help net red people cash out to make money, is the Chinese and American platforms and the industry as a whole continue to strive for the point. Only after a healthy and sustainable realization, the value of net red can be truly recognized by the capital, and those who reap the public attention, can become assets, platforms and net red common prosperity, can be sustained.
This requires continuous platform innovation and openness and inclusion to creators, MCN institutions, and businesses. Throughout the social platform, the advertising model remains at the heart of the realization.
Here may be slightly different from China and foreign countries, foreign emphasis is on advertising share, and the domestic is more advertisers directly and online red cooperation.
YouTube, which was acquired by Google, has naturally moved this set to support content creators, relying on AdSense's long history and experience of helping website owners cash in. It also opens up a new model, followed by other platforms in the industry, such as Facebook.
Simply put, if you've had a thousand followers and watched more than 4,000 hours, YouTube will get a 55% pick-up on the ads you insert into your videos.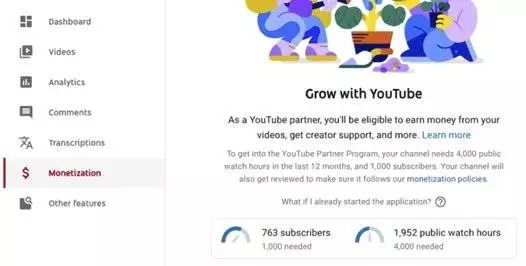 That's a lot of money, because advertising prices in developed countries are high - and that's strongly related to the country's economic situation and prices. Let's take a look at Li Zixuan, who, according to the Noxinfluencer tool, has a single video profit of $160,000.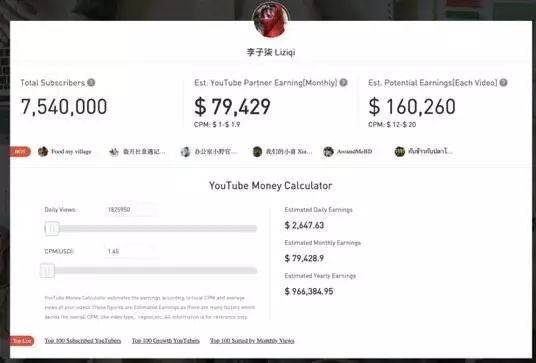 Also because of this simple and crude model and high income, many creators do not have to think about cashing in at all, concentrate on the content is good. Therefore, there is only a lot on YouTube, very Buddhist pure public welfare and educational content.
The domestic model is more direct "just rice" - net red direct docking business promotion opportunities, and in the video fancy promotion.
The most common source is in-station private letter docking. For example, Vlog blogger "Probably Jing Yue" said in an interview that 100% of the advertising opportunities are found on Weibo.
Of course, fans on different platforms are still more receptive to ads. For example, advertising a professional knowledge of the community, if it is to take money to answer the found, many times the reader does not buy.
Like Weibo and Station B, it's more inclusive. When they see an ad, fans also flirt with "forced business." Li Xueqin also said in an interview: Because the platform has been users (accept bloggers cashed out) habits to cultivate, so I like microblogging.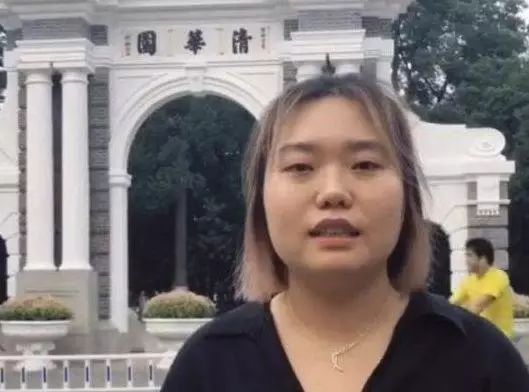 However, in the platform's eyes, net red and business always so private to do things, there is always a problem, one is regulatory pressure, two is, the platform also want to "just a mouthful of rice."
In 2016, business regulators such as FTC, UK CAP and France's DGCCRF introduced new rules requiring viewers to be aware that video content must be made clear if it is not native content but receives any form of sponsorship. Otherwise, both creators and platforms may be held accountable.
So, Branded Content(Branded content)Tools for advertisers and online red at the same time online, advertisers can find net red, see the history of online red cooperation, net red can also receive ads. After the cooperation, the relevant signs will appear on the advertisement. Today, domestic social platforms are building similar tools.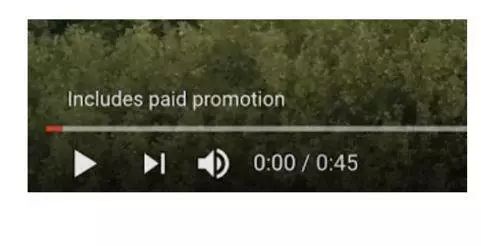 In addition to advertising, net red important profit model is e-commerce with goods, and even self-created brands, such as lizizi's food brand of the same name. The most typical here is Zhang Daxuan, who has tens of millions of followers on Weibo, and this year her Company's Ruhan Holdings also successfully went to the U.S. IPO.
Until now, e-commerce is still the most important way for weibo content authors to cash out. According to the full-year figures for Weibo in 2018, e-commerce on Weibo generated revenues of 25.4 billion yuan. In April, 200 Big V users sold 330 million in three days during the Festival of All Things.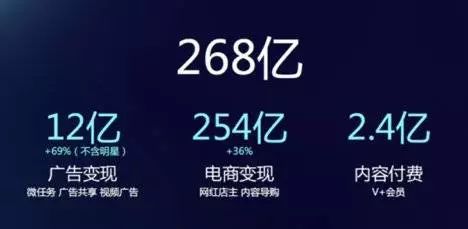 In order to promote the network red belt goods, the major platforms are exploring a new user experience model, for example, all kinds of short video app patch merchandise window, as well as micro-blogging Taobao through the e-commerce live streaming and so on.
Of course, YouTube's online red will also sell cash. Ryan, mentioned above, has launched toys of the same name and even moved into Wal-Mart's brick-and-mortar supermarkets. Of course, the platform also provides similar window belting features.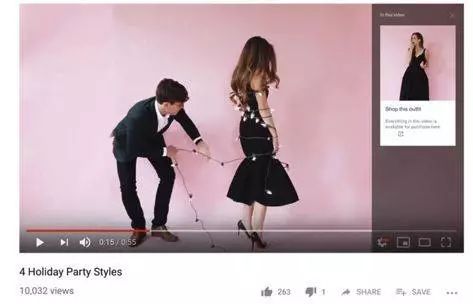 How else can you make money besides getting fans to watch ads and buy things? The most direct thing is to let you pay directly. For example, the "charge" button on Station B allows fans to make money directly.
There is a more comfortable way, that is, to charge money to become "iron powder", at the same time can get a certain amount of virtual services, such as knowledge payment, watching exclusive video, watching high-definition pictures, participate in exclusive live broadcast and so on. For example, know the salt selection of members, Weibo's "V-plus members."
In this model, U.S. platforms are following suit, such as YouTube's "channel membership," at $4.99 a month. What you can get is entirely up to the blogger himself.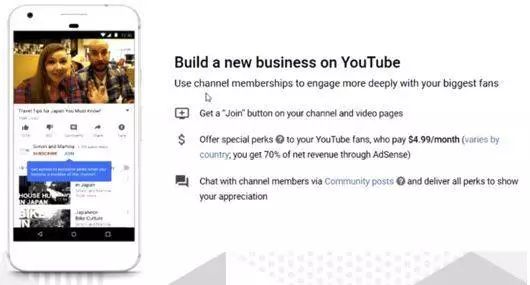 Summarize.
After more than ten years of development, China-U.S. social platforms have their own characteristics.
YouTube, which started out as a video, is now the most inclusive video content platform. Facebook, which extends from personal relationships, has become a platform for sharing and distributing news and entertainment. Instagram, which cut from the US, has now brought together fashionista to represent a new generation of lifestyles. Each U.S. platform in many flowering, there are holding their positions in the net red camp.
WeChat from the acquaintance relationship, with the public number and friends circle holding private domain traffic and image network red. Station B starts from the secondary, inclusive culture has become a gathering place for young people to express their views. Fast-handed shaking from the short video entry, record china's real and beautiful look.
There are all kinds of fighting fish, small red books, knowledge and other vertical field platform, flowering every place. Weibo is China's most inclusive social platform, from townships to the front line, everywhere the net red, will be in the micro-blogging position and then rise to curry.
As "Full Stack MarketEr" author Li Wei Lydia said: "Li Zixuan is the United States shot out, Li Jiaxuan is shaking out, Hesenburg is knowing to come out, late is the bean petals out, no matter how small the platform head, the final circle is realized in the micro-blog." "
The U.S.-China platform is similar in kernel. For example, the formula of "New Category , New Traffic , New Net Red" also explores the path of commercialization of the platform.
What makes me most happy is that the cross-platform red between China and the United States is red.
You have to ask me, is this a cultural output? I don't think so. After all, it's all human beings, and what we want is not who's exporting what to whom, but a platform for mutual appreciation and communication.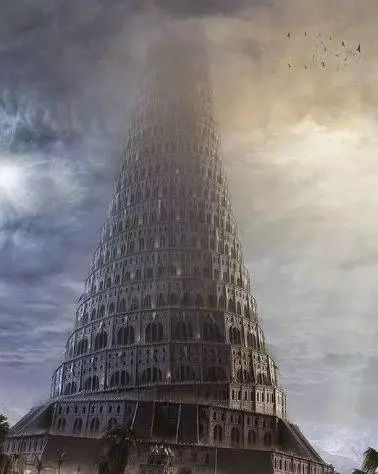 Perhaps the online social platform is the Tower of Babel, which appeared in the Bible.

This content is the author's independent point of view, does not represent the tiger sniffing position.
No reprints may be made without permission, please contact hezuo@huxiu.com
End



---