ZARA, Tesla, Underwater Fishing, why can they sell well without advertising?

If brands don't need to run ads to achieve a wide range of announcements and purchases, they don't have to run ads.
---
Some time agoTencent and Mom are on the look out for advertising scamsIn the end, Tencent and Mom issued a joint statement on both sides' official channels, announcing that they had clarified their misunderstandings and would actively explore and open a series of formal cooperation in the future.
Tencent's handshake with Mom and Jean
Many netizens think, "Is this a successful marketing from start to finish?" "This $16 million ad is worth it!" "
Tencent.Quick response, to the black PR video brush a wave of sympathy, the old dry mother harvested the white to the tens of millions of traffic, the major brands are also fancy on the heat, the end is allGreat joy.
But the founder of the old dry mother Tao Huabi has said that the old dry mother does not advertise, this event statement, the old dry mother in charge also stressed that the old dry mother does not do any advertising.

Why doesn't Mom advertise?

— 1 —
From the purpose of advertising
In fact, such as the old mother do not advertise brands are not unique, such as ZARA, underwater fishing, Tesla and many other well-known brands do not advertise.
Why don't these well-known brands advertise? Why don't they advertise and still have a high profile and don't worry about selling?
What are these brands?Starbucks, IKEA, unprinted muJI, ZARA, underwater fishing...
Let's start by saying that the main purpose of advertising is to make it widely known. So the most important thing is to inform, establish brand awareness, its ultimate goal is to let consumers buy behavior.
That is to say, the starting point of all brands is to inform, and one is to guide the generation of purchases. Running ads is one of the fastest and most effective means of achieving these two goals, but it's not the only one. If brands don't need to run ads to achieve a wide range of announcements and purchases, they don't have to run ads.
At apple's peak in 2012 or so, phil Schiller, the marketing director, said in an interview that Apple no longer needed to advertise when it launched a new product. The company has only two strategies:
Rely on positive ratings from the media to build momentum for your products.
Products are featured in TV shows and movies.
Apple issued a press release, not a brain email to all the media. Instead, different areas of media journalist writing are investigated in advance before material is provided on demand for more accurate communication. They make sure that every reporter, opinion leader, or analyst has a first-hand product introduction from Apple before opening up high-level interviews or sending products for evaluation.
Xiaomi announced Xiaomi 1 related plans are also using this strategy, causing a large number of media coverage, just released on the trigger a large number of consumers in line to buy, so Xiaomi in frontThere have been no advertisements for several years.
— 2 —
It's close to the topic
Most of these un-advertised brands are masters of manufacturing topics. Because the topic is more attractive to consumers than hard and wide.
The purpose of continuous advertising is to keep the brand in front of consumers, so that consumers have been impressed with it, will not forget. Apple, for example, doesn't advertise for a certain period of time and doesn't worry about its sales. That's because Apple dominates popular topics almost at multiple times of the year.Apple's launches of new products in every product line raise huge concerns, including system updates, and at least three launches a year, each time more than the 99% brand's Campaign influence.
As big IP and big man of the brand, undersea fishing and Zhang Yong often appear in the media, his every move is also popular. We are attracted to a variety of reporting topics, but in fact, in each report, undersea fishing and Zhang Yong have instilled in us a large number of "submarine fishing brand culture" related information.
As a coffee shop, Starbucks promotes only important sponsored cultural activities, never advertises, its main competitive strategy is in the coffee shop coffee students and customers of communication and bold eye contact: Starbucks believes that coffee is not like McDonald's, coffee has its unique cultural nature, sponsorship of cultural activities, Starbucks image promotion is very important. Starbucks, for example, is the main sponsor of APEC meetings in Shanghai.
— 3 —
There is no shortage of ads
There are some brands in the market that are known for not advertising, so let's see what they do to raise their profile.
Storefronts are advertisements
ZARA, a well-known clothing brand, always opens large stores in the most prosperous parts of the world's busiest city, thus increasing fixed fees, but never advertising in any media, which is why?
This is because ZARA's model has upended the way many of our current businesses sell.
Where is the first-class image reflected? This is reflected in the opening of large stores in busy areas, which will undoubtedly increase fixed costs, but at the same time reduce the uncertainty of variable costs.
ZARA's big store is a very important strategy for it.It's actually a service brand, not just a product brand.It's just a fashion symbol that's actually associated with its business and cost decisions.
ZARA is actually aiming at consumers who take some money to go shopping and have to buy a dress to go home. Understand this, we also understand why ZARA must open a large shop in a busy area, to create a first-class image of the reason. Because this sales model is easier for ZARA to close.
Take advantage of self-media
Elon Musk, Tesla's founder, made it clear: I hate the word marketing. I hate advertising.
That's because Tesla has a base. Products are the most direct relationship between the brand and consumers, at the same time is able to brand concepts completely landing an important link. Apple is a pioneer in front of the product, and Tesla must be a disruptor in the automotive world.
Although Tesla itself hasn't launched any commercials or marketing campaigns, in 2017 they accepted an offer from a 10-year-old to host a fan video ad contest called Project Loveday online and said they would reward the eventual winner with a free trip to Tesla's new car launch. The contest's final winner, his work, received nearly 1 million hits on Youtube, while Tesla used a ticket in exchange for more than a million views.
Fishing at the bottom of the sea
Service forms a reputation
Submarine fishing service has become the benchmark of the catering industry, on the taste of hot pot, underwater fishing can not do the first, but with its extreme service, it has become the top of the topic on social networks.
A kind smile, intimate hospitality, underwater fishing so that every guest deeply feel the service brought about by the happy experience. Undersea fishing lets guests enjoy this pleasant service, passed to more people, invisible guests for the bottom of the sea fishing to do enough advertising.
Behind the ultimate service, is to transform consumers into advertising carriers, it seems that there is no advertising, advertising is in everyone's side.
— 4—
Don't advertise how to market
1, product differentiation is the key
These big names, who rarely advertise, actually have obvious product differentiation. That is to say, these low-key big names, products have enough differentiation advantages and barriers, and this advantage is often the products and services themselves, followed by the brand to give emotional identity.
2, offline stores into an advantage
Offline stores are actually the best ads. Shopping places are brought with them precise traffic, and offline stores on the equivalent of the store on the shelf of goods by the user to compare the choice, this time the store decoration of the difference, can maximize the user's attention.
In terms of decorative style, we can clearly be divided into unprinted goods and other department stores, of course, this is also a derivative of the brand's visual symbol system.
Do one thing to accomplish its purpose, not to do it. For brands, advertising is not a must if it is not advertised.
Finally, different brands have different brand communication strategies, only in the continuous practice of adjustment, summary, in order to find the most suitable for their own way.
Resources:
Spread GymnasticsWhy do some brands become household names without advertising? 》
Looking for empty marketing apocalypse", "Mommy, ZARA, special."Sla, why do they sell well without advertising? 》
Easy Horse Chain CircleWhy can other people's brands sell so well without advertising?》
Budget Programme Team Floor Class
Encourage the team to learn,
Go back with the plan!
Build an enterprise budget management system,
Make management easy and easy to understand!
How to design an enterpriseThe business path?
How to collaborate with the enterpriseresources?
How to design an enterprisePerformance breakdown?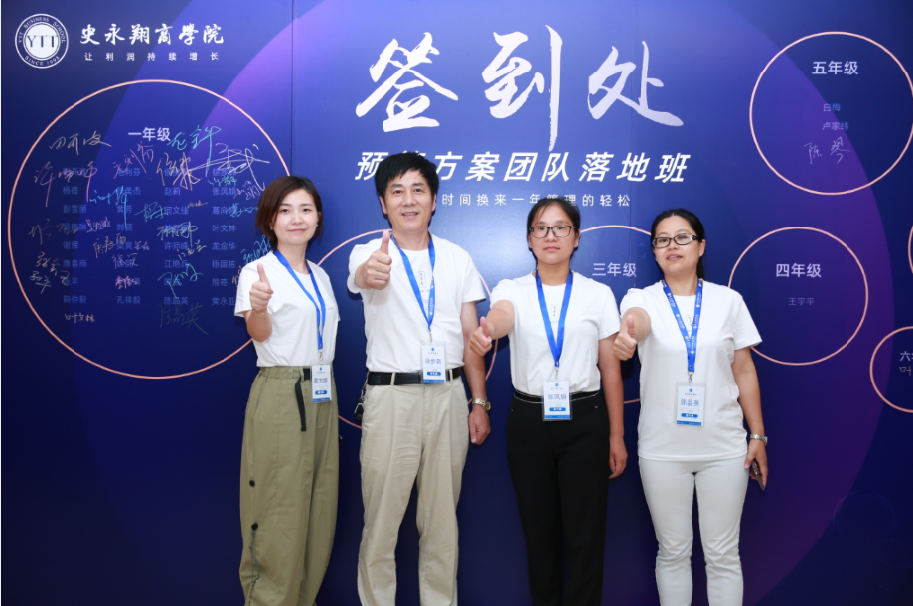 use3 daystime, in exchangeOne yearEasy to manage.
Let's help your teamThrough the strategy。
It doesn't make sense, it's just training and giving it to youTools.。
▲ Make a corporate budget on the spotBring back the playbook after class.
More than twentyStrategy.,Help your business clarify its policies。
▲ To give a set of market play,Make playing clearer。
▲ Use the project system to build the organization of the enterprise,Make the organization more powerful。
1、For the boss, to put the development into practice,Let profits be visible;
2、For managers,Learn to run strategies and think right;
3、Can let the enterprise team do thingsResults are reflectedCome out;
4、Have departments collaborate and peopleCooperation is smoother。
★ Shi Yongxiang Business School, known as the "father of profit science"
★ Visiting Professor, HSBC Business School, Peking University
★ Director, International Federation of Managers (IMO) China
★ domestic financial management, cash profit, cash flow first person
★ 18 years of senior management experience in multinational companies
★ have the practical experience of returning to life a business on the brink of collapse
★ has the experience of promoting ordinary enterprises to list and becoming the first high-stock advisory in Shanghai and Shenzhen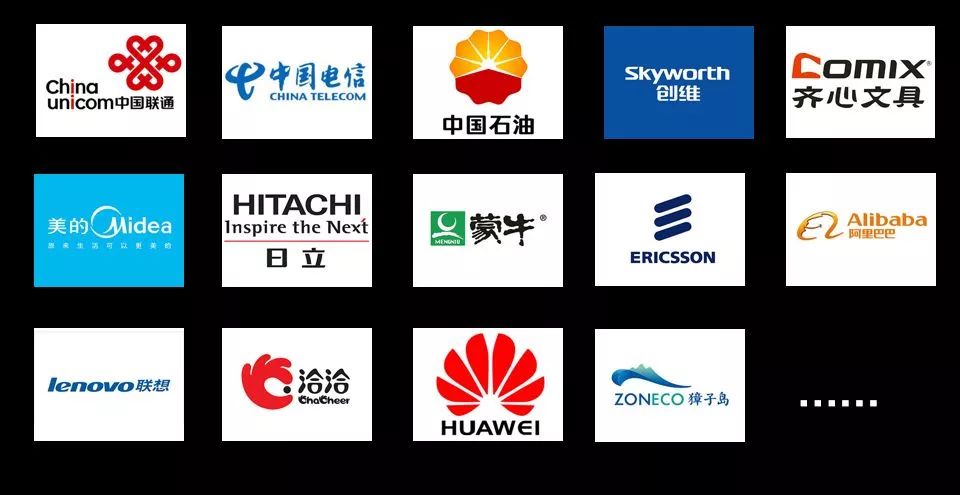 The enterprise that Mr. Shi tutored
An enterprise can only have a real goal if it has established a comprehensive budget mechanism.Without a budget, there is no goal.Have a budget, clear goals, clear plans, in order to break down the company's strategy into the actual business activities of enterprises, in order to ensure the realization of profits!
YTT budget proposal team floor shift
Encourage the team to learn and go back with the program!
October 28-30 Hangzhou Station
Click.
"Read the original text
"



Sign up now
---