One-click direct to Netflix: Ads on the remote control
The following articles are from the all-media school , by Tencent Media

All-media
Tencent News' all-media think tank captures the global content trend, focuses on cutting-edge media research, links industry pioneers, and publishes major summits, reports, and recruitment messages. Here, position the future.

 The upper left corner of the dotE-commerce news networkSubscribe to this number for free
Source: All Media (ID: quanmeipai)
"This article has been authorized by Tencent Media Full Media"
In the digital age, we often think of hardware devices as just driving software to run, but it's important to note that in real life, it's usually these "second-line" hardware products that interact directly with us.
Unfortunately, for brand promotion purposes, sophisticated products often have "disgusting" designs, such as an unsealable carrier logo engraved on a smartphone, pre-installed with unnecessary software;
This issue of ID:quanmeipai will show you the Netflix button on the TV remote control, and let's explore why the design was crafted and how it will affect Netflix, users and TV makers.
The first streaming service to eat crabs: Netflix
Netflix isn't the only company to "home" on the remote control, with a string of video services such as Amazon Prime, Hulu, Sling TV, ESPN Plus, Vudu, YouTube, Pandora, Crackle, Rdio and HBO Now willing to pay big prices to showcase their brand logos on the remote control or set-top box.
ButNetflix was the first to try to do soand thus more compelling. On January 4, 2011, Netflix officially announced that thanks to joint research and development by several consumer electronics companies, users can now enjoy Netflix's streaming service on Internet TVs, Blu-ray players and other Devices connected to Internet TV at the touch of a remote control button.
Starting in the spring of 2011, buttons with Netflix's red characters are expected to appear on the remote control.
Since then, the use of remote control buttons for advertising behavior is becoming more and more common. Some brands use remote controls for Bluetooth players, such as Best Buy's Dynex, Haier, Memorex, Panasonic, Samsung, Sharp, Sony and Toshiba;
"For those who want to watch Netflix right now, it's easy to design."

Neil Hunt, Netflix's chief product officer, said

"No more turning on the TV, jumping to the home screen, and then searching for Netflix." Now, with Netflix's one-click remote control, you can immediately play a variety of TV shows and movies from Netflix at the touch of a Netflix button. "
Why do these TVs, which sell for hundreds or even thousands of dollars, with high-quality hardware made by well-known manufacturers, keep a seemingly redundant advertising button for their remote controls? The reason behind this may be that the keys are small but profitable. By 2019, Roku will pay $1 per user for a single button, according to Bloomberg, which, adds up to millions of dollars a month for streaming services such as Netflix and Hulu.
This form of advertising doesn't just apply to streaming companies.
In 2015, Amazon introduced the hardware Dash button, which is intended to appeal to users who are used to shopping online.
Dash button

At the beginning of its launch, there were 15 branded product options.

These include fittest laundry detergent, Gillette blades, Maxwell coffee and more. A Dash button can only match one item, it is about the size of a regular USB stick, and users can automatically place an order on Amazon at the push of this button to order the product. Users can hang dash or stick it near the item, just reach out and press it when they want to buy it.
Netflix's remote control buttons, which look similar to dash buttons, are easy to do with one click, but the opposite is true.
The Netflix button is not a user's decision for their own considerations, but a choice. Streaming services such as Netflix buttons cannot be selected or changed, and they will certainly take up a portion of the available space on the remote control.Such a button setting has only one purpose: to market their streaming service to users who have not yet subscribed, or to direct those who already subscribe to it to use it more.
All in all, companies never make a loss-making business. The design of a Netflix button on the remote control not only makes TV makers a windfall, but also helps streaming attract more users and take up longer viewing times. It's like the carrier's pre-installed software, Intel's trademark stickers, and it doesn't happen if the vendor can't profit from it, and the brand that pays for the ad space doesn't benefit from it.
One-click arrival is not required
In the eyes of some users, the Netflix button is particularly eye-catching.
This button is part of the remote control and cannot be disabled or deleted, that is, as a user, there is no room for manoeuvre. Also, every time they use the remote control, the user is alerted to a subscription to Netflix by a prominent button on the remote control. Subscription ads also appear on your TV when you press the Netflix button.
This "useless" button is particularly noticeable, such as the button Bixby on the side of Samsung's phone, which can wake up Samsung's human assistant with a long press, and some features are available for a fee. Obviously, the designer doesn't give much thought to the user's preferences, providing an irreplaceable hardware button instead of the software that can be used or removed.Like the Netflix button, the services provided by the Bixby button also pay for it, and they can only be used to direct users to pay.
Of course, the Netflix button also has a certain convenience.
The button has worked well for users who subscribe to Netflix and are happy to use the service. By tapping the Netflix button, the TV screen jumps directly to the Netflix Service Center like the words on the button, as if it were a modern version of the on-demand button on the old set-top box.
If we imagine a virtual world, where all the keys are useful. TV manufacturers give the user the power to design the keys, each person can arrange the keys according to their own preferences, and the user who is keen on the logo can also put a label on the keys. In fact, many universal remote controls have already achieved this.
But at this point in time, it's still hard to change the fact that making money takes precedence over the user experience, and streaming services like Netflix are still actively advertising paid services.
RELATED LINKS http://www.scots
1.https://www.theverge.com/circuitbreaker/2020/4/24/21232655/netflix-button-tv-remotes-advertisement-marketing-streaming
2.https://www.engadget.com/2011-01-04-netflix-one-click-
Recommend a good public number to you

↓↓↓
Answer historical questions for you
Uncover the background of today's and historical events, behind the scenes suspense, take you into the great vision of history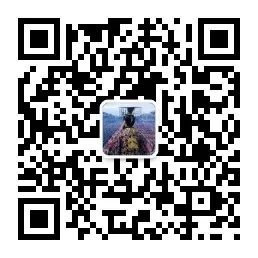 A one-click collection of two-dimensional codes
---