Weekend issue of Magic Sound into the Ear, Intracranial Orgasm: An ASMR Show with Nervous Crispness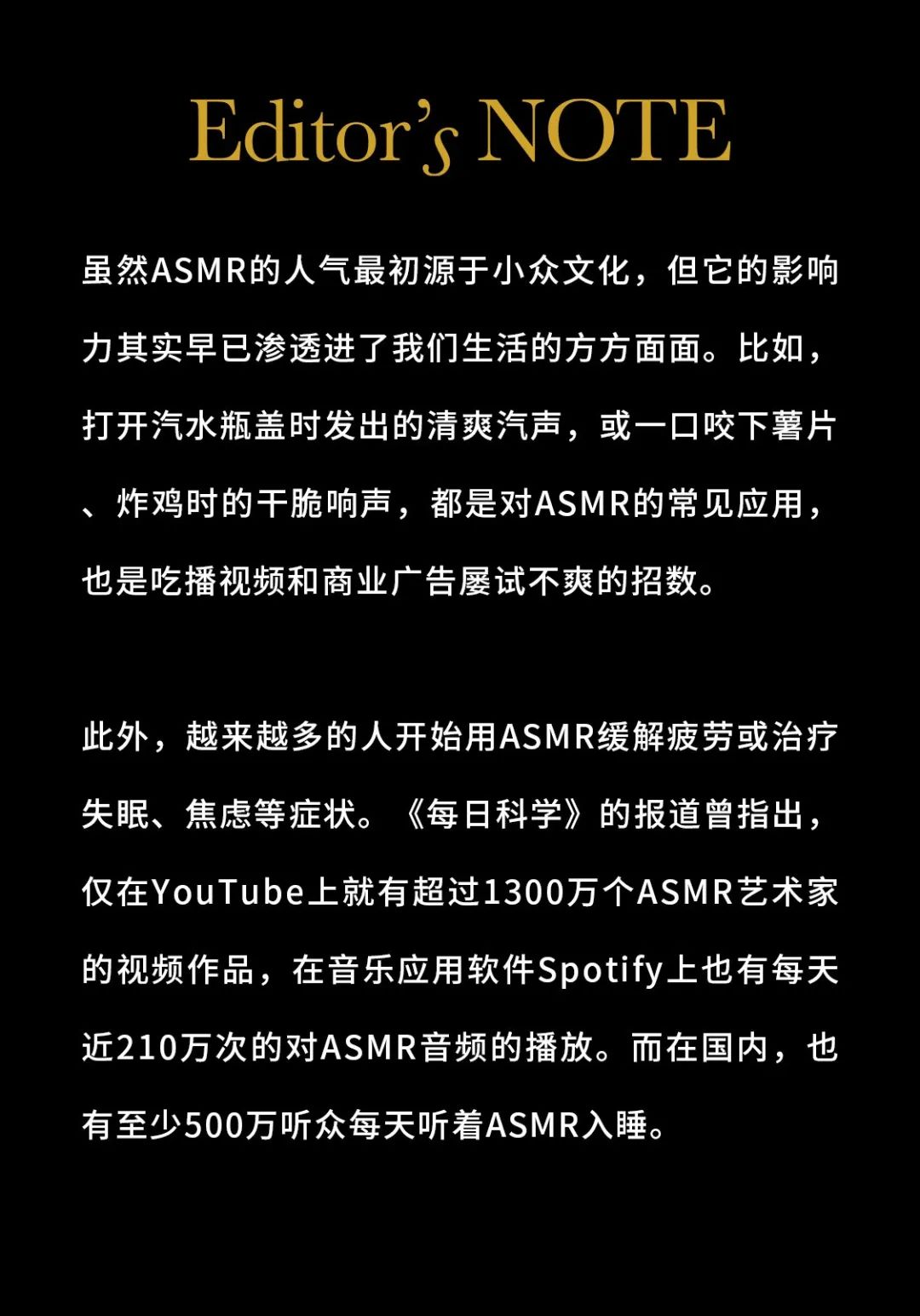 This article is authorized to be reproduced from the public number
MOVE THE MIND(ID: movethemind)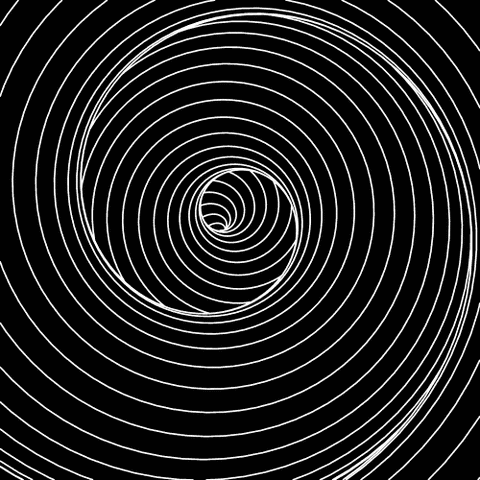 "It doesn't do any real harm to your body, but it does make you addicted, so be careful."ASMR artist AnoASMR, who has nearly 680,000 YouTube followers, has half-jokingly warned his listeners. His words, though exaggerated, are not without evidence.

What is ASMR? Before you lift the lid on it, try to recall some of these moments with us:
When the barber cuts a bunch of hair in your ear with scissors, or gently pushes the broken hair behind your head with a low-humming electric pusher; when you're lying on the ground, listening to fine drizzle dripping on the wooden floor next to your ear; when someone breathes above your neck, whispers in your ear, or taps your back ridge with your fingertips; when you open a courier and pinch the bubbles on the wrapping paper one by one...
Up: nytimes.com; bottom: Giphy
In such an instant, you may have experienced a direct current throughout the body, followed by the comfort and relaxation of the nerves.This unique and enjoyable sensory experience is ASMR.
Although ASMR's popularity originated from niche culture, its influence has long permeated every aspect of our lives. For example, the refreshing sound of opening a soda cap, or the sound of a bite of crisps and fried chicken, is a common application of ASMR, as well as a trick to eat and broadcast video and commercials.In addition, more and more people are using ASMR to relieve fatigue or treat symptoms such as insomnia and anxiety.According to the Daily Science, there are more than 13 million VIDEO works by ASMR artists on YouTube alone, and nearly 2.1 million times a day on the music app Spotify.At home, at least 5 million listeners listen to ASMR every day.
Miley Cyrus进行ASMR / Giphy
It can be said that today's ASMR has become a multi-meaning, global phenomenon. It is because of this keen awareness of the growing influence of ASMR,Sweden's Arkdes Museum this year created an ASMR-themed art exhibition called "Weird Sensation Feels Good"It is also the world's first ASMR museum exhibition.
From culture to business to health care, art and so on, ASMR has begun to attract more and more people's attention, becoming a hot topic in today's society. Now, let's take a closer look at ASMR's past and present, and take a closer look at this ASMR-themed exhibition at the Arkdes Museum to explore the secrets behind this electric magic.
ASMR's full name is "Autnonomous Sensory Meridian Response", which translates directly as "spontaneous sexy official meridian reactions."It can also be described in more popular ways such as Brain Orgasm and Ear Tone. In layman's terms, this concept refers to the stimulation of the human visual, auditory, tactile and other senses, in the human skull, scalp, back or other areas of the body to produce a pleasant and unique sense of stimulation.
While the concept of ASMR sounds new, people have a long history of experiencing ASMR. As Craig Richard, a professor who first began academic research on ASMR, puts it:"ASMR has existed since the birth of mankind."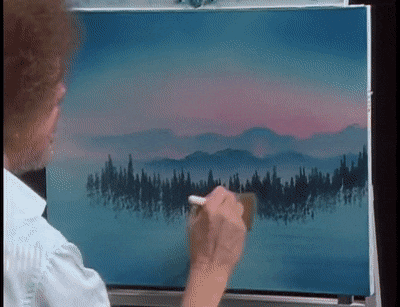 Gfycat
ASMR's initial mass popularity stemmed from a popular TV show by Bob Ross, an American landscape painter, in the 1980s. The original intention of the program was to show the painting process, but when the paint-filled brush on the canvas dot painting or scratching, and then with the painter's own gentle commentary voice, the audience unexpectedly from the hearing to obtain a cure, making the program inadvertently became one of the earliest ASMR programs.
However, because of its abstract and changeable characteristics and varying effects from person to person, ASMR for a long time is only some kind of flashy individual experience, is a vague existence without a name. It was not until the 21st century that ASMR really emerged as a universally discussed definition.
In 2007, a discussion of "strange but pleasant sensations" appeared on a message board on a medical-themed message board called Steadyhealth. Someone started telling stories about their own pleasures from nursing behavior, and was surprised to find that many others had similar experiences to themselves. One netizen at the time described his experience this way:
"When I hear these sounds, it's as if there's a silvery glow flashing in my head that gives me an orgasm experience, but it has nothing to do with libido."
Jennifer Allen was one of a growing number of resonant netizens who soon began to join the growing discussion. In order to work with more people who have had similar experiences to study the rationale behind the phenomenon, Allen decided to set up a discussion group for this purpose and give the phenomenon a unique name for the discusser to use. That's itIn 2010, Jennifer Allen created the assMR phrase, which officially gives the concept its name.
The emergence of this word may just be another pale and futile attempt by mankind to describe abstract experiences in written language. But at least, since then, ASMR enthusiasts have finally been able to find out where to look for the same fun and which drawer to open to find what they want.
In 2012, VICE made its first mainstream media coverage of ASMR. At the time, ASMR was a sub-culture, and even the hottest ASMR blogger, Maria Gentle Whispering, had just over 30,000 followers on YouTube, less than a few of her current 1.9 million followers.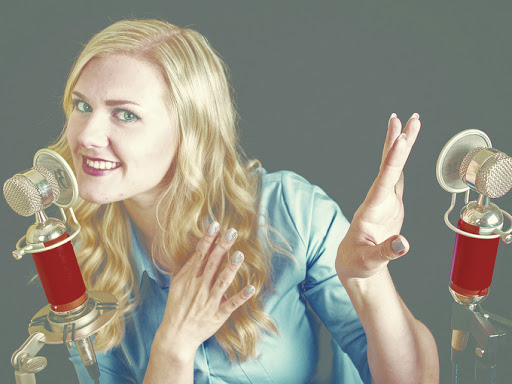 Maria GentleWhispering / herladtribune.com

Then a variety of ASMR artists began to emerge, their unique way of creating can "stamp" the excitement of different audiences: some bloggers softly confided in the audience; Books and other objects; some through carving soap flowers, make-up and other ways, so that the audience enjoy ASMR at the same time can be visually satisfied;
This also attracts the attention of a variety of merchants - it is not difficult to understand that ASMR can enlarge not only the sensory experience, but also the characteristics of the product. Early ASMR ads were naturally inseparable from food, and KFC, Pepsi, and so on, all made ASMR ads. South Korea's BBQ coconut fried chicken also invited to BTS bulletproof teenagers, so that the love of beans in front of the camera to bloom. At home, Dev has also worked with Angelababy and Yifeng Lee to use ASMR to reflect the endless silky between lips and teeth.
Later, more companies began to explore the possibility of ASMR. In 2017, IKEA released a 25-minute ASMR, in which a soft female voice explains the furniture in detail, and when she pinches the blanket in her hand, you seem to feel the softness and warmth; the sound of the clothes hangers touching each other is as loud as an instrument; and the shredded friction of the bed makes you hate to get into the bed at once. The new ad not only received more than two million youTubes, but also increased IKEA's offline and online sales by 4.5% and 5.1%, respectively.
Last year, Apple launched a series of ASMR ads that showcased the iPhone XS's superior recording capabilities by taking viewers through cascading waves, falling rain in the mountains and wooded areas, and carpenters working.
And this year, Billie Eilish suddenly became a red-faced figure in the ASMR world. As her songwry was skewed in favour of shallow chanting, many ASMR bloggers used her lyrics as material for an accompaniment-free version of "Singing." Among them, blogger Gibi will be "WHEN WE ALL FALLASLEEP, WHERE DO YOU GO?" The entire album was re-released and received 3 million views. More people think that the popularity of the song "Pear" is precisely because her music inadvertently has the effect of ASMR. The series of discussions sparked by "Bi Pear" also marks the fact that ASMR is becoming more and more well known and integrated into mainstream culture.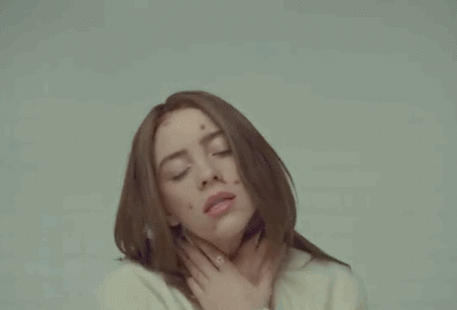 ASMR's own ability to break through language barriers and directly stimulate the senses allows it to communicate freely with audiences in different countries and regions. In the 1980s, Bob Ross's paintings were also popular in non-English speaking countries such as Japan. Today's ASMR artists can also cross language barriers and geographical constraints and hit the hearts of audiences around the world. Without physical contact, a net cord can spread throughout the world; In this way, as once regarded as "just a kind of imagination", ASMR, in just over a decade, has become the internet topic king, with a very rapid global popularity.
ASMR's own intimacy has provided a solace in a fast-paced life and reduced it to a tool for some people to wipe the edge ball in their hands. Therefore, in the process of development, ASMR has been plagued by prejudice, stigma and pornography. Even in Europe and the US, when ASMR is relatively formal, Maria Gentle Whispering admits"ASMR artists are mostly women, because it would be strange if a man whispered softly to the camera."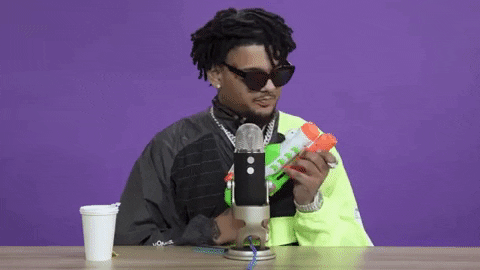 So James Taylor-Foster, curator of ArkDes, curated the exhibition, not only to document associated ASMR, but also to show it more possibilities, thereby dispeling prejudice and thinking about the future of ASMR. As a result of the outbreak, the exhibition was forced to move online on the eve of its opening, but it was this episode that gave the exhibition a far-reaching social impact.
Many online exhibitions require the audience to play twelve minutes of spirit, open their eyes to observe every detail of the work. In this exhibition, all you have to do is find a comfortable chair or sofa, put on your headphones, and let the curator take you to the showroom.
In the Arkdes venue, a kilometre-long sausage-like pillow is stacked on walls and floors, while different ASMR pieces are played in headphones hanging from the ceiling. Dressed in loose and comfortable bathrobes, the two curators lay down on white ocean-like soft pillows, chatting and explaining, like you in front of the screen. This way of seeing the exhibition feels less like "going to an exhibition" and more like lying comfortably after a hard day's work, waiting for a relaxing neuromass.
Exhibition site / arkdes.se

Highlights of the exhibition, in addition to Bob Ross's paintings, IKEA and Apple ads mentioned earlier, include an early video of Icelandic pop singer Björk tearing down a television set, in which her unique voice and the sound of TV parts unexpectedly achieve ASMR effects; a pet dog beauty video that features cute animals, obsessive-compulsive shearing processes, and Scissors to create a relaxing experience for the audience The curators also ended up showcasing motion pictures and phone casings created by ASMR artists, all of which are ASMR experiences other than hearing.
Top-down: Recording equipment at the exhibition site, production video of Japanese floating wood carvings / arkdes.se
In addition to visiting the exhibition hall, the curators also interviewed many of the ASMR's "heavyweights" to explore its new meaning in the current context. As the curator himself puts it: "ASMR injects softness, friendliness and compassion into our internet life, and it represents the intrinsic values of connectivity, close attention and care." "It's similar to the "sense" trait, which makes the Internet no longer a virtual space confined to vision and hearing, but a more tactile experience that directly stimulates people's emotions.
Jamie Lauren Keiles, author of The New York Times, said in an interview:"It's an easy way to relax, there's no threshold for time, space, money. This is particularly important for people in cities, especially those who cannot afford counselling. "When people suffer from insomnia, ASMR allows people to sleep safely without medication.
Mobile phone case / phone arkdes.se
In addition to helping with sleep, scientists are exploring more potential for ASMR in the medical field, such as stress disorders, pain relief, and more. Professor Craig Richard also said in an interview that he was optimistic about the prospects for these clinical studies.
James Taylor-Foster, the curator, paints a bigger picture for us. He believes ASMR will expand from online to offline as a new way to build communities. Perhaps in the future, the ASMR Experience Will be like a yoga studio, spread throughout our city, providing a place for busy people to escape for a short time and meditate and relax. After all, the essence of ASMR is "watching intently, listening intently, feeling attentively(close looking, close listening, close feeling). "
The exhibition runs until November 1。
https://arkdes.se/en/utstallning/asmr-weird-sensation-feels-good/
https://36kr.com/p/690022541695360
https://mp.weixin.qq.com/s/hb5isYhIgdr1lG_qJh7y4Q
https://asmruniversity.com/2016/05/17/jennifer-allen-interview-coined-asmr/
https://www.vice.com/en_us/article/gqww3j/asmr-the-good-feeling-no-one-can-explain
https://www.nytimes.com/2019/04/04/magazine/how-asmr-videos-became-a-sensation-youtube.html
关注MOVE THE MIND
Get the most authentic global cultural experience in the world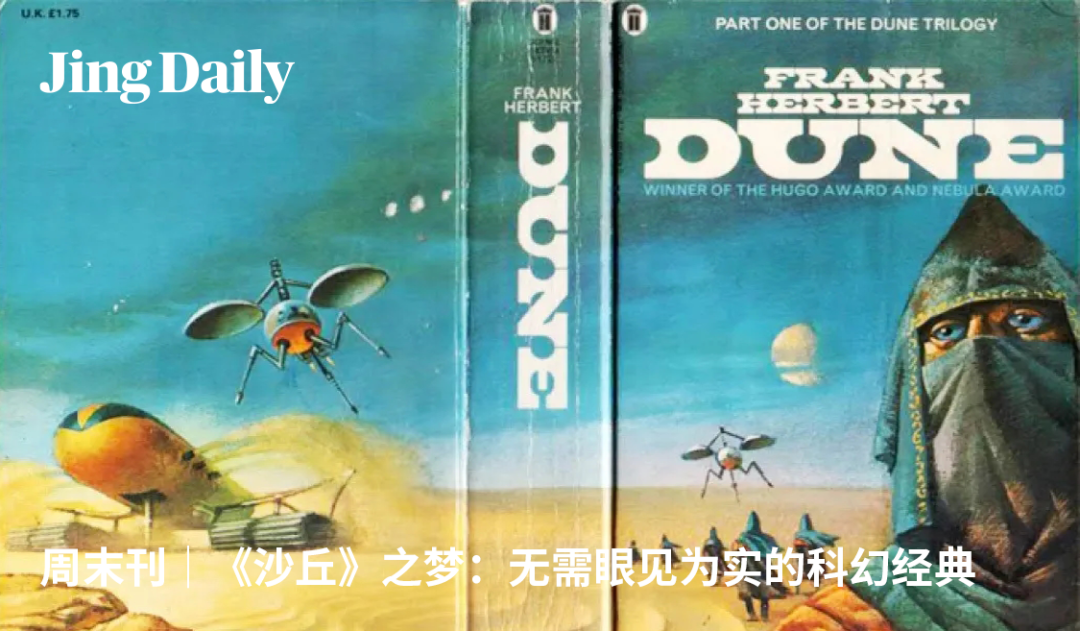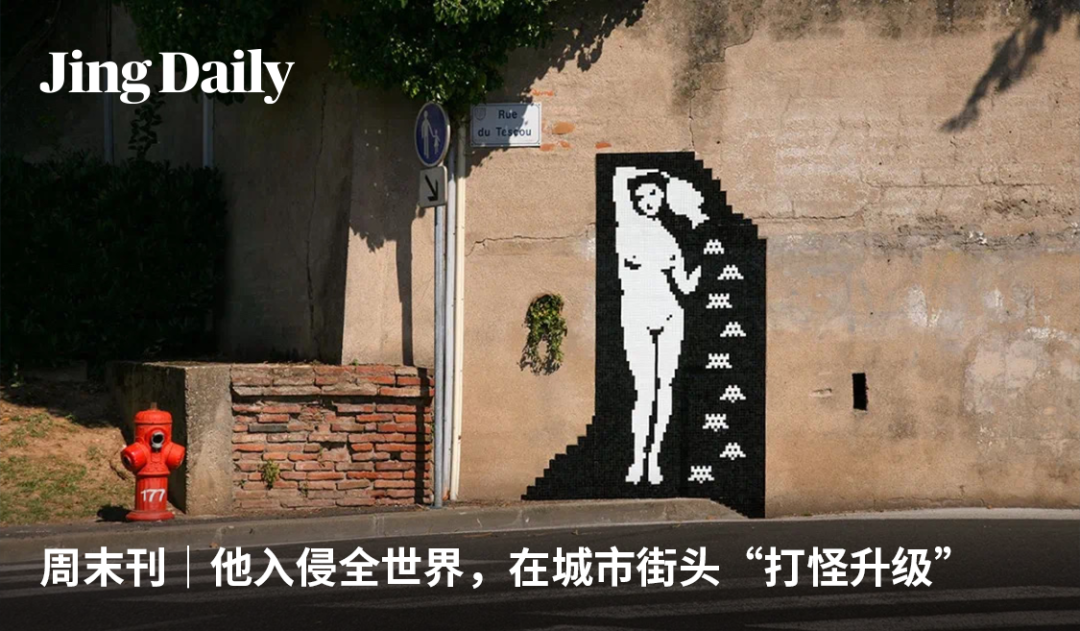 ---