YouTube traffic surged during the outbreak, but advertising revenue declined
"Ai Qiyi and Station B, who will become China's YouTube?"
---
Production: Financial Graffiti (ID:caijingtuya)
According to the company's intelligence experts, "financial graffiti" news, since the outbreak of the new crown, in addition to news sites and app traffic, video site King YouTube news viewing also increased by 75% compared to the same period last year, more than 2 billion monthly views.

Traffic increased significantly during the outbreak, and advertising revenue declined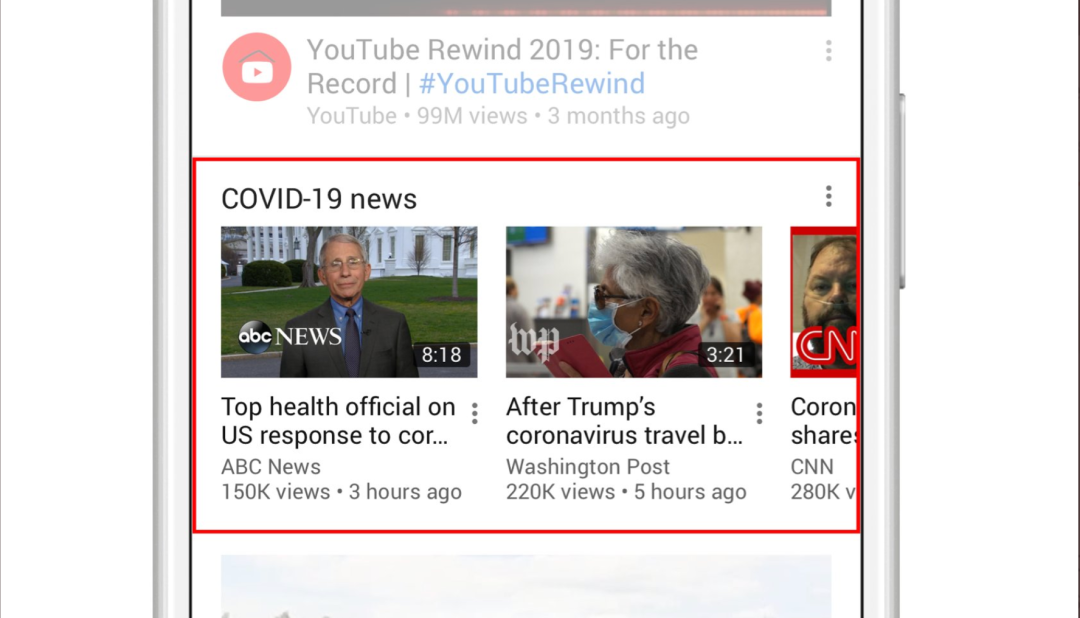 Hand washing videos, epidemic prevention education, free original programs are online, and since the outbreak spread overseas, more and more people are watching the information about the outbreak on YouTube and looking for home-segregated entertainment measures, with overall traffic growing by about 15%. The YouTube-linked health agency's information panel has been viewed more than 10 billion times. In addition, youTube's homepage has been tagged with new coronavirus, providing authoritative information about the outbreak.
But at the same time, YouTube's advertising revenue is falling despite the surge in traffic, because a large proportion of purchases are madeYouTube's advertising service, which serves small and medium-sized businesses, almost stopped advertising campaigns during the outbreakor cut advertising spending.
YouTube creators' ad space is mostly a bidding model, with price wars and higher fees when more advertisers are willing to pay for it, and instead, when customers stop advertising, fees remain low and YouTube bloggers' revenues shrink sharply.

Ad revenue model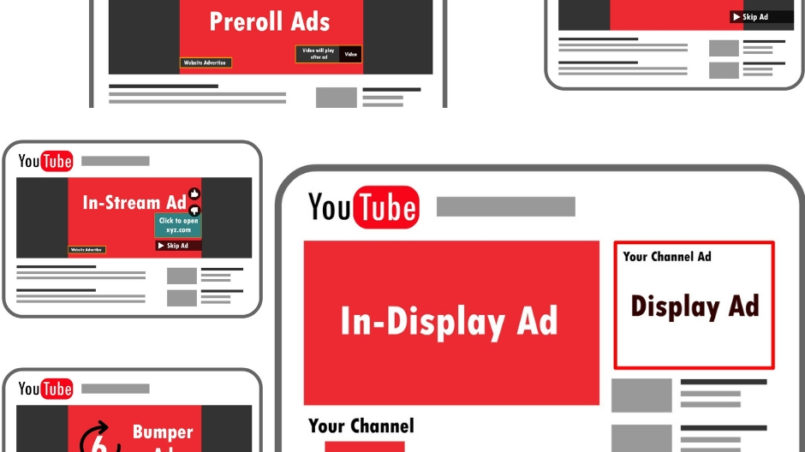 Before the outbreak, YouTube had already generated huge traffic around the world, as different from Netflix's exclusive content, the ad-free "member subscription model", advertising marketing system is the key to YouTube's revenue.Almost all of YouTube's revenue comes from advertising, which reached $15.15 billion in 2019, up 35.8 percent from 2018 and more than 85 percent from 2017, and accounted for more than 20 percent of all U.S. television advertising spending in 2019.Such advertising revenue is the dream pursued by all the video platforms in China.
Domestic video platform tycoons, represented by Youku, Ai Qiyi and Tencent, have been actively targeting the Netflix model in previous years.
Aichi's initial launch was a blueprint for Wall Street's "Netflix Plus", but now it's turning to YouTube
This year, Ai Qiyi is directly launching the "on-the-go version", without any hidden imitation of YouTube.


Can the domestic video platform turn into China's YouTube in place? Let's take a look at Ai Qiyi's 2019 report: total revenue for the full year was Rmb29bn (US$4.2bn), of which RMB14.4bn, or nearly 50 per cent, was generated, supporting half of revenue;Advertising revenue was just 8.3 billion yuan (about 8% of YouTube's), down nearly 11% from 9.3 billion yuan in 2018.。


Rich Google support

Originally founded by Chinese-American Chen Shijun and acquired as a subsidiary by $1.65 billion, YouTube has become a leader in the same type of site, creating a number of online hits and inspiring online creation, making it the world's most visited video podcast site. Google, the world's largest search site, has its own exclusive tips for attracting users, and the content it offers not only meets their curiosity, but also attracts them to constantly visit. The secret of this success is constantly changing and will never be made public. But these tips, along with huge traffic tilts, are offered directly to YouTube for free. YouTube also has a unique advantage.

Sustainable development of the feedback mechanism - advertising sharing

One of YouTube's most important early principles was to set up a pay-per-view for advertising to creators, starting with 45% of the creative's advertising revenue. Clear feedback mechanisms ensure that some video creators will eventually be able to create full-time, and eventually UGC (User Production Content) has developed PUGC (Professional User Production Content), which has built YouTube's high-quality and generalized content ecosystem.

Early YouTube was awash with ghostly, sky-high videos, and quickly gathered an active group of UGC users. UGC has been a credit to YouTube's ability to grow into a hit in just a few years. But because UGC's content is uneven, it has not been recognized by advertisers and has not been profitable for a long time.

The content ecology built by PPC makes YouTube no longer limited to pet, ghost animal and other niche content, enriches the channel content and expands the audience. AndGoogle has also smashed $100 million to develop the Content ID system, which has solved the copyright problem of YouTube's developmentYouTube's original content has since made a qualitative leap forward. More crucially, the Content ID system makes it profitable for copyright holders and creators to be placed on the same chain of interests.
What about the domestic ones? Take a look at one of the loudest voices, most likely to become the "China YouTube" B station. 2019 is the 10th anniversary of the establishment of Station B, ten years, Station B continues to expand the adjustment of content layout, try new areas, the acquisition of NetEase Comics, bilibili English, offline exhibitions, animation, and the addition of e-competition, exclusive egg drama, documentaries and TELEVISION dramas and other content sectors.

In line with YouTube, Station B has also transitioned from an early UGC to a PUGC content supply. Judging from the video viewing volume of PUGC published by PUGC, PUGC's video viewing volume accounted for the total video viewing volume of B station is also increasing year by year, the vast majority of revenue structure comes from the game agent, for many years has been high 60%-80% position.
But unlike YouTube's powerful cash-out capabilities, B-station PUGC is struggling to make a profit at this stage. The reason is, on the one hand, at this stage, PUGC high-quality content in station B viewing mode is no ads and no subscription, which directly led to the current advertising business weakness and the proportion of paying users is very low and other consequences. Copyright content, on the other hand, is not at the heart of Station B. Unlike Google's $100 million attack on Content ID, which has never been a YouTube copyright issue, the cost of copyrighting video content is only 16% at Station B, well below the cost of sharing (49.8%). The fault of the chain of relationships between creators, platformers and copyright parties hinders the process of large-scale commercialization.

On the whole, if the domestic video platform wants to become China's YouTube, it also needs to build stronger links between advertising and professional user production content, build a common chain of interests, in order to better realize the flow of cash.

This article was originally written by Public Financial Graffiti (ID:caijingtuya) and can be reproduced by The Graffiti King.


Add Doodle Jun Personal WeChat (ID: tuyaclub)
Join the Corporate Intelligence Community
Participate in capital market discussions
Get first-hand information
---