Under the background of the epidemic, overseas social media marketing has become a must-win for foreign trade enterprises?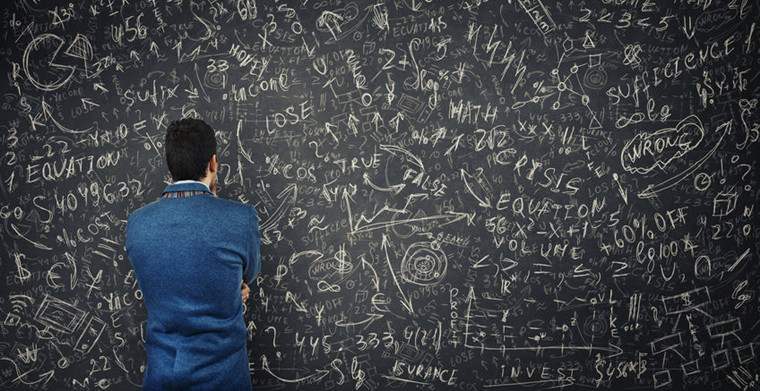 Overseas social media marketing
Under the influence of the epidemic, many foreign trade enterprises in order to survive and develop have begun to expand online resources, but mentioned online foreign trade promotion, many people are the concept of platform and Google promotion, in fact, overseas social media marketing is also one of the important sectors, can not be ignored, then do overseas social media can bring benefits to enterprises? Here's a look at it.
Enterprises to do marketing, should be based on the customer where I where I marketing the principle. With billions of people using social media worldwide, this is undoubtedly a huge blue sea market for businesses, and overseas social media has become a must-have for corporate marketing.
According to statistics, 77.6% of small businesses are using social media for marketing and branding, and if there is a gap in the social media sector, they lose the opportunity to compete with these competitors, and customers will lose out as a result. And as a public social media platform, small and medium-sized enterprises and large brands to narrow the gap, small and medium-sized enterprises if they can make good use of Facebook and other platforms, do a good job of marketing, not lost as a corner over the opportunity.
Get more network exposure
Overseas media promotion and marketing has the characteristics of rapid dissemination, a post, even can do tens of thousands of retweets and exposure, which is unmatched by other channels. And in addition to the social media users themselves, if you set up accounts reasonable embedded keywords, but also let your Facebook, LinkedIn accounts and so on to Google home, more Google traffic, for building brand image and product marketing is also very beneficial.
Do any marketing work enterprises will consider the input-output ratio, then social media marketing cost-effective is very high. Traditional marketing methods have television, print advertising, even into the platform, the cost is relatively high. And if you use overseas social media marketing, you just need to create a profile, and then do a good job of account maintenance and marketing, you can help bring a huge amount of customer resources.
Each social media company has a database of users, which are targeted by gender, language, identity, and location. And targeted to promote marketing work, the effect of doing more with less.
Monitor marketing performance in real time
Facebook, Twitter and other social media have background data statistics function, can let enterprises understand user access data, promotional results, etc. , according to these data can be constantly improved to adjust marketing programs, get better results.
Of course, to do more sophisticated overseas media marketing, but also need to master a lot of marketing skills, and other foreign trade promotion channels integrated, such as foreign trade station, Google promotion, so that enterprises can get more exposure, win more business opportunities.
For a company-specific, customized promotion, please call18053299675, Qingdao overseas promotion professional team for you to answer questions and puzzles.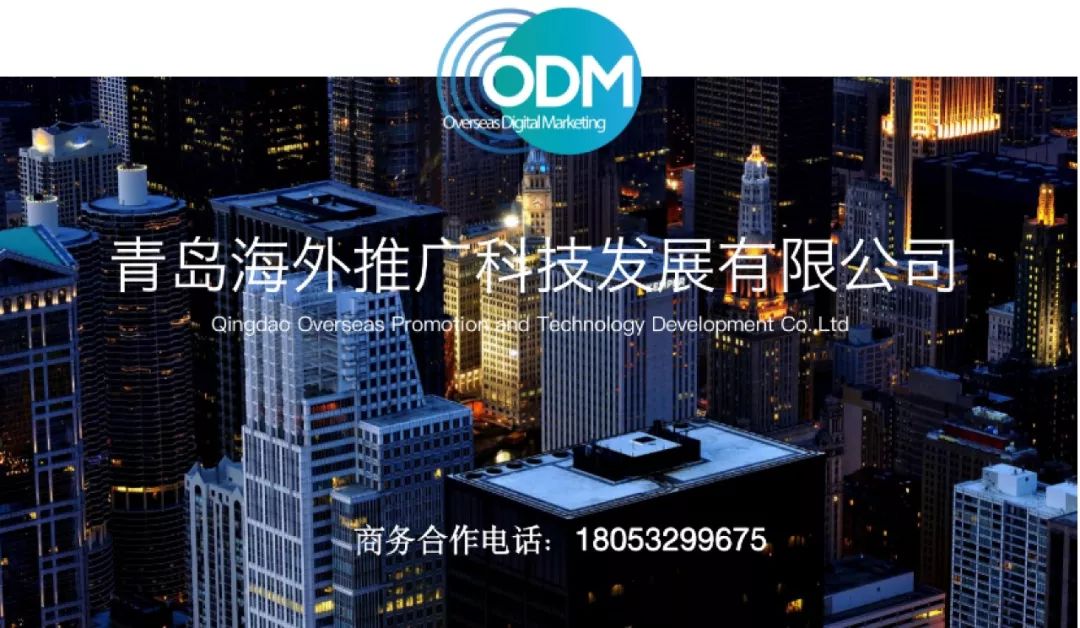 Qingdao Overseas Promotion Technology Development Co., Ltd. was established in 2011, for Qingdao Hanadu Media Co., Ltd. (stock code: 871225) wholly-owned subsidiary, is committed to providing comprehensive overseas marketing strategy for the government, institutions and enterprises, in the service of 10 years, uphold the "creative communication, efficient interaction, media integration, precision service" concept, has for the Qingdao Municipal Government, Haier Group, Qingdao Beer, Qingdao Hisiton, Tencent, Wanda and other hundreds of groups to provide quality services. Widely praised by customers.
At the same time, Qingdao Overseas Promotion Technology Development Co., Ltd. has become Google's first-level agents, Twitter in-depth partners and Facebook senior agent operators, but also many overseas media partners.
Qingdao Overseas Promotion Technology Development Co. , Ltd. in line with the "creative first, integrity-based, enterprising, interactive win-win" business philosophy, is committed to become the peninsula region's most competitive media industry leadership brand, the company looks forward to working with more partners hand in hand, create brilliant!
---