TikTok's red-hot note: "Overnight star" sounds too slow Prism.
Special Author . . Li Ran Editing by . . Yang Wei
Products . . Prism Tencent Xiaoman Studio
Welcome to Tencent News APP to read more quality information
One day in March 2019, American girl Charlie posted her first TikTok video.
Charlie lives in Norwalk, Connecticut, a small coastal town with a population of less than 90,000. Although the account only a few friends powder each other, but does not prevent her from three to five times on a dance video, right when self-entertainment.
One day three months later, before going to practice, Charlie followed an account called Dance With Happiness to dance a dance step with only eight movements, and then posted it online.
Unexpectedly, this simple can no longer be simple dance steps suddenly caught fire: 90 likes... 500 likes... 1000 likes... The video has already received 50,000 likes before she enters the studio. In just over an hour, the small-town girl Charlie became a red man.
Photo Charlie, left
Today, a year later, Charli D'Amelio is TikTok's most popular user worldwide, with more than 60 million followers, and has been called the "Queen of TikTok" by The New York Times. In just one year, she went from being a common little-town girl to a top-of-the-line internet star, appearing on television, appearing in Super Bowl commercials and becoming a guest on the Prada show.
You know, Charlie just turned 16 last month and is still in her senior year.
In the TikTok era, "overnight" sounded too slow. Sometimes, it only takes a 15-second video to make an American girl or an Indian teenager pop up and become an icon for millions of fans.
It is not just ordinary people who have been changed by fate. Once a song is selected by a TikTok challenge, there will soon be a large number of users collective imitation, thus driving the song out of the ring, 18 line singers can also go straight up the line. Last year's winners were Lil Nas X and Lizzo, and this year it's Doja Cat's turn.
As of April, TikTok had more than 2 billion downloads, making it the world's most popular app in the first quarter of this year, with new users keeping Facebook, YouTube, Instagram, Snapchat and Twitter out of reach. Hollywood stars such as Schwarzenegger, "The Rock" Johnson and Justin Bieber are also on the bus, as is Kevin Mayer, a former Disney executive who recently took over as CEO and co-operating officer.
This "exotic" from China, like a sudden break into Silicon Valley, is now extending an olive branch to Hollywood.
TikTok Mass Star-making: "I'll Do It Too"
At TikTok, Charlie is the most famous net red. And in the eyes of adults, she is the weather for the entire youth group.
At the height of the outbreak in March, the Ohio governor contacted Charlie to appeal to teens to avoid going out. Charlie recorded a "segregation dance" and called on fans to take part in the challenge. The video eventually went more than 190 million times, driving 3 million flips and 20 million more fans.
Charlie's videos are recorded in her bedroom and living room, not polished or dressed up, and most of the dance moves look simple, with the awkwardness of teenage girls as they grow up. But it is this simple casual style, so that fans found a sense of intimacy, video playback volume of tens of millions.
Led by herself, the Charleys became TikTok's network red: her sister Dixie had 25 million followers, rounded out the top 20 of TikTok's global users, and her parents' accounts each had more than 4 million followers. The amount of video played doubles as soon as four people "string the door" with each other.
Such a high popularity, just make a short video is obviously a pity. In April, the "American Idol" producer signed an appointment with the Charli family to create a reality show around the family, and Gen Z's "The Kardashians" seems to be on the agenda.
Generation Z refers to a generation born between 1995 and 2010 that grew up entirely with electronics and social networks. As millennials (or post-80s) move into middle age, Gen Z has become the most active and expressing group online.
TikTok is capturing this group of users, especially during the past three or four months of the outbreak, a lot of time to pass the young people, have learned a variety of card points and mouth-to-mouth. A few years ago, the "ice bucket challenge" on Facebook was a red-hot one, but on TikTok, it's a challenge that pops up a few months.
According to Sense Tower, TikTok added 300 million downloads worldwide in the first quarter, a record number for a single app in a single quarter, and a well-deserved phenomenon-level app. And as can be seen from the changes in downloads from third-party statistics, TikTok's real overseas popularity has been the past two years.
TikTok's quarterly global downloads are counted from Senser Tower
If the YouTube era still needs a skill, it's much easier to be red in TikTok today. Including Charlie, a large number of vegetarians have relied on TikTok to change their fortunes over the past two years.
TikTok's number one Indian red man, Riyaz Aly, is a small theater with a song of God's mouth and words. He only graduated from high school last year, and within two years of opening his TikTok account, he had accumulated 40 million followers, and various business endorsements followed.
Addison Rae, who has been signed by Hollywood brokerages, is a Californian girl who has been with TikTok for just 10 months and has more than 43 million followers.
Two-thirds of the world's top 20 TikTok users are under the age of 20. Last year's top-ranked "Netflix" Loren Gray was only 18 this year, and fourth-ranked Addison Rae was just 20 this year, and sixth-ranked Riyaz Aly was only 16 this year. And the Charlie sisters, one 16, one 18.
Riyaz Aly is the indian red man with the most fans on TikTok
And it's interesting to note that Chen He and Di Ligeba's top-ranked fans of more than 50 million are leading all users, with Angelababy and Ho's fans also in the top 10. Yet none of TikTok's top 10 reds are already stars.
The current hottest Hollywood star on TikTok is Will Smith, with less than half of Charlie's fans, followed by "Stone" Johnson. Then there's singer Jason DeRulo, who "broke" his teeth a few days ago by imitating an electric drill to eat corn, so that fans are only a third of Charlie's.
Selena Gomez, already the hottest female star on TikTok, posted a photo on Instagram with a Guinness record number of likes, and TikTok's fan base was only 40. 
The popularity of Hollywood curry, come to TikTok must face the fact that unilateral idolatry in TikTok is not going to work, users want to be fun, close, easy to imitate.
Justin Bieber has hundreds of millions of followers on Twitter and nearly 80 million on Facebook. But he has only 15 million followers in six months since he launched TikTok, and recent videos have been streamed only a few times by Charlie. In order to attract young fans, he also took part in the TikTok challenge and learned to talk to him.
TikTok plays on its own, and only a handful of bloggers from other platforms stand out from the crowd. Zach King, the "witch" who specializes in special-effects video clips, and Spencer Polanco Knight, a BeatBox star, both made it into TikTok's top 10 users, but both ran YouTube for years before launching TikTok. 
These contrasts may explain why, on the TikTok platform, god-to-mouth, dance-to-dance and hilarious videos are the hottest. Watching these red people of similar age do simple or even a little sand sculpture all day long, users will soon think: this I will also.
The Shenqu effect subverts the music ecology, but it also brings copyright problems
But don't look down on the patience of the TikTok red people. As it turns out, these 16- and 7-year-old boys and girls can affect the ecology of an entire industry.
Before Christmas last year, Charlie danced with singer Doja Cat's new song Say So, which was streamed more than 80 million years ago and quickly flipped across the TikTok platform, before became a mess on the domestic version. Say So was officially released as a single in January, toppling Billboard's singles chart last month, making it Doja Cat's hottest single in three years.
Charlie introduced Tik Tok on TV in March, and the dance on the right was even flipped by jay Chou and his wife on the 520th day
The last lucky person to benefit from TikTok was big-code singer Lizzo. Her old song, Truth Hurts, released three years ago, spawned millions of challenge videos on TikTok last year with the hashtag "I just took a DNA test, turn out I'm 100% that bitch."
Lizzo performed at the Grammys earlier this year, from the official website
The TikTok craze not only sent the old song all the way to the top of Billboard's charts, but also made Lizzo of the N-Line last year's phenomenon newcomer, sweeping the awards and winning three Grammy Awards in January.
Almost at the same time last year, a country hip-hop song called Old Town Road also went from Tik Tok to the net, with parody videos of cowboys riding down the Old Town Road. For 19 weeks in a row, the song has been the winner of Billboard's hit singles for nearly five months, breaking the 21-year-old chart record.
Countless songs have benefited from the TikTok effect. Looking at Billboard's hit singles chart in recent months, Savage, Rockstar, Blinding Lights, Don't Start Now and Toosie Slide all have hot challenges in TikTok.
In this regard, some people even summed up the formula of TikTok songs bursting red: cheerful melodies, strong rhythms, and well-remembered lyrics.
Such observations may be correct for the U.S. market. But in the Japanese market, which TikTok entered earlier, the wind is no longer a problem.
In April, a guitar ballad, Perfume, made headlines for being frequently sung by TikTok users in Japan, and last month topped the charts of Oricon and Billboard Japan, making it Japan's most popular song. The 22-year-old less singer has also become the subject of a media chase.
Because of the TikTok effect, people have recently become popular in Japan
In the face of the powerful ecology of TikTok's "Stone into Gold", record labels and musicians are adjusting their postures. An April article in Rolling Stone noted that some songs were deliberately renamed to make them easier to search for by TikTok users.
From the age of recording to the era of iTunes to the age of streaming, pop songs have been getting shorter in order to adapt to the times, a trend that is now "getting worse" under the influence of TikTok.
Because TikTok's red-hot Lil Nas X released an album last year with all the songs less than three minutes long, Old Town Road itself was only 1 minute 53 seconds long. Doja Cat's single for the raptors earlier this year was only 2 minutes and 14 seconds long.
When the first two years began to hit the red, TikTok and Ji Yin were repeatedly criticized by the music industry for copyright issues, with major brands claiming to sue TikTok for infringement. 
Some of these hair-throbiding copyright contradictions have been resolved. As early as 2018, the domestic version of Jiyin has signed copyright agreements with Universal Music, Warner Music, Taisi Music, Modern Sky and others, and has since signed agreements with Asian copyright parties such as Avex of Japan, T-Series of India and Times Music.
In the European and American markets, the copyright problem is much bigger. TikTok's conflict with the copyright rights holder went to the UK copyright court last year. At the end of March, before the last round of licensing expired, TikTok renewed its copyright partnership with Universal Music, Warner Music and Sony Music.
But the agreement, which is said to be only a year and a half old, covers only a small portion of the song's recording rights and does not include the song's copyright. According to the Financial Times, this means that big-name singers such as Lady Gaga, Taylor Swift and Billi Ellish are not taxed on TikTok's videos. 
To resolve the copyright dispute, ByteBet launched a paid version of music streamIngReso in India and Indonesia in March, with subscription models similar to those of platforms such as Apple Music and Spotify. But it's unclear when Resso will enter the more competitive U.S. and Chinese markets.
Byte Beat launched Resso, a pay-per-view music platform, in Southeast Asia in March
Big-name singers who are extremely sensitive to copyright are generally on the sidelines. Taylor Swift, who sent an open letter to Apple about the break-up, launched TikTok as early as 2018, but she has never participated in any of the platform's challenges herself and has more than 30,000 followers.
Plus-size America: Next stop in Hollywood

TikTok, which caught Silicon Valley tech companies off guard, took a long time to react.
It wasn't until November that Instagram introduced a new feature, Reels, that is very close to TikTok' capabilities - users can upload short videos for up to 15 seconds and use music clips edited by other users.
Instagram's new features Reels are similar to TikTok's
YouTube is also preparing a similar new feature, Shorts, which is scheduled to launch this year, blocking the flow of users to TikTok, The Information reported in April. YouTube has the advantage of having more music rights than TikTok.
Meanwhile, TikTok, which has established it it ite in the U.S., continues to add weight.
In January, TikTok announced that it was recruiting a new CEO to run non-technical businesses such as TikTok operations and advertising. Prior to that, TikTok had poached Vanessa Pappas, YouTube's global creative director, as head of its U.S. operations, and since then has poached legal, marketing, music rights executives from Microsoft, Warner Music, Hulu and others.
TikTok currently has the largest number of overseas users in India, but further additions to the U.S. market are an obvious option.
Back in a 2016 interview with The New York Times, Alex Zhu, president of TikTok, talked about his yearning for the U.S. market. Musical.ly, which he founded at the time, didn't catch fire in China for two years, but was popular in the United States. By the time it was acquired by Byte Beat in 2017, Musical.ly had 200 million users.
"American teenagers are the most valuable users." "There's no youth culture in China, people of this age are busy taking exams at school and don't have time to play social media at all," Alex Zhu said in an interview. "
In the face of this group of most valuable users, TikTok needs to know more about the people at the helm of the U.S. market.
On May 19th Byte Beats finally announced TikTok's new CEO: Kevin Mayer, Disney's chief strategy officer, who had lost the battle for the helm. He officially replaced Alex Zhu as TikTok's global CEO on June 1st, and also flew in as chief operating officer of Byte Beat, reporting directly to Zhang Yiming.
The news shocked Hollywood. Like other U.S. executives that TikTok has previously poached, Kevin Mayer has a fairly senior Hollywood record. He 23 years at Disney, played a major role in the big acquisitions of Pixar, Marvel, Lucasfilm and Fox, as well as managing Disney's two major streaming media streams, ESPN plus and Disney Plus, and was seen as a hot candidate to take over as Disney's CEO until he lost out to Bao Zhengbo, who was in charge of the park business, in February.
Kevin Mayer
In fact, while poaching Disney executives, TikTok is already quietly approaching Hollywood.
In January, TikTok's U.S. headquarters moved to Culver City, southwest of Los Angeles, with a new office of tens of thousands of square meters, near Sony's studio.
Important reason to move: TikTok wants to be closer to Hollywood. Vanessa Pappas, TikTok's US head, said the new office in Los Angeles was in the hope of strengthening TikTok's relationship with local talent and companies.
In recent months, TikTok's presence in Hollywood has improved significantly. Not only are major media outlets analyzing the explosion during the TikTok outbreak, but big-name talk shows such as "The Ellen Show" and "The Fat Show" are concerned about the movement on TikTok. Jennifer Lopez has recently become obsessed with TikTok, and supermodel Karlie Kloss is following in the footsteps of red-faced Addison Rae, with 71-year-old Schwarzenegger opening TikTok and riding her bike around the mansion every day.
In the face of a whole generation of teenagers on TikTok, it's hard for Hollywood to stay still.
To promote the animated Scooby-Doo, Warner found Jalaih, who invented TikTok's hit dance line Renegade, and launched the challenge of dancing with Scooby-Doo, which has more than 3 billion hits in just one week. The film is $20 a time on demand, but has toe the top of on-demand platforms such as Amazon and iTunes over the past half-month.
The challenge of dancing with Scooby
This scene played a few years ago in China: at the end of 2018, the video of the movie theater burst into tears promoted the "Former 3" box office sales, after which the major film and television companies have been stationed in jitters, shaking sound marketing has become the standard for film and television publicity.
But TikTok's ambitions for Hollywood go beyond that. Bloomberg reported in early May that TikTok had reached out to some production companies to launch a reality show.
It is not known what form the show will take, but its launch will mean that TikTok is no longer content with the UGC model in which current users spontaneously produce content, but is on the path YouTube has taken: tilting toward pGC mode (professional production content).
When will TikTok be able to beat YouTube when it's half a beat slower?

"Can TikTok be the next YouTube?"
The U.S. version knows that someone on Quora has asked such questions. Although the two development processes, product forms and user size are very different, but there is one important thing in common: young users are extremely active, video content ecology is highly developed. In fact, TikTok has overtaken Twitter and Snapchat in monthly activity, catching up with Instagram and YouTube among teen users.
On this basis to understand, the above question actually contains two layers of meaning. The first is, can TikTok break through the existing user circle and become a more comprehensive video content platform like YouTube? 
Whether in the United States, India or Japan, TikTok is currently dominated by teenagers. In the United States, for example, third-party data such as Statista and comScore show that about 40% of TikTok users are under the age of 24, or Generation Z mentioned earlier.
Whether it's TikTok or Station B, any lap platform that wants to continue to be bigger will inevitably experience this influx of ordinary users into diluting the original ecology. Both Facebook and YouTube have gone through this phase.
The mention of TikTok's consideration of reality TV is seen as TikTok's attempt to expand its user circle, as older millennials are more receptible to TV shows.
But the difficulty with this process is: how do you strike a balance between the original features of the platform and common requirements in the process?
TikTok's original user ecosystem is facing challenges as a large number of other age groups flock to the platform. According to comScore's tracking of TikTok in the U.S., the percentage of users aged 25 to 44 rose sharply from 36 percent to 44 percent in January-April, as a large number of adults had nothing to do during the outbreak and the percentage of users under the age of 24 fell to 35 percent.
Advertisers have complained to AdWeek about the recent drop in the accuracy of TikTok ads because of the large number of adult users. There are even concerns that if adults become users, Gen Z will soon choose to leave because TikTok isn't cool enough.
Not just to worry about regular users, TikTok needs to think about how to keep the Reds alive and keep them active. Without the support of professional creative teams and artist brokers, many TikTok reds end up being a flash in the pan.
In 2011, YouTube user Rebecca Black hit the platform with a self-created slur, which went on to invite her to television, and later appeared in American dramas and released singles. But her popularity lasted only two or three years.
The question for TikTok Reds, who can produce content consistently, is how to survive. This leads to the second meaning of the aforementioned question: Can TikTok make as much money as YouTube?
Alphabet first reported YouTube's revenue in February: It generated $15.15 billion in advertising revenue last year, and its highly active video content is a test of its appeal to advertisers. The ad-sharing model between YouTube and video bloggers has inspired a large number of users to continue uploading high-quality videos.
However, many bloggers who grew into Big V begred over YouTube's advertising-sharing model and began to look for other ways to cash in. Statistics show that big Vs such as PewDiePie actually earn far more from personal websites than YouTube gives advertising.
PwDiePie, which has hundreds of millions of followers, sold far more revenue last year than YouTube gave advertising share
This has led to some big Vs leaving other platforms, as well as YouTube's constant changes to its ad-sharing policy. For any platform that relies on UGC content, the red man's outing is possible.
Compared with the user appreciation, net red belt goods play feng shui shaking sound, TikTok is currently in the reallocation of the action is still much slower. It was not until late last year that TikTok began internal testing of shopping cart functionality in the United States.
In May, TikTok/Jiyin spent more than $95.7 million in all markets worldwide, according to the latest Sensor Tower data from June 4, but 89 percent of that was from China, 6.2 percent in the U.S. and less than 5 percent in other markets.
To be sure, this year will be a key node for TikTok to accelerate its attempts to cash in. In his letter in March, the eighth anniversary of the byte beat, Mr Zhang made it clear that he would spend more time in Europe and the US and other markets this year.
However, in the face of this wave of shaking around the world, many people still can not understand. There's even a vekic term for "the hype", which describes a flat white girl who does nothing but has tens of millions of followers in TikTok.
The 60 million-fan "Queen of TikTok" doesn't really understand. Charlie left a message in her TikTok account profile, as if in response to everyone's questions: Don't think about it, I don't understand why the fire (don't worry, I don't get the hype either).
Source:
How TikTok is rewriting the world, NYT;
TikTok boom! How the exploding social media app is going Hollywood, THR;
Charli D'Amelio has taken over as TikTok's biggest star, The Washington Post;
TikTok crosses 2 billion downloads after best quarter for any app ever, Sensor Tower;
Sensor Tower's Q1 2020 Data Digest;
TikTok songs like Say So dominates Billboard Hot 100, Billboard;
TikTok now has short-term licensing deals with the major labels, Billboard;
Why are labels changing song titles after a release? TikTok, Rolling Stone;
Music companies threaten to sue TikTok over copyright, Financial Times;
TikTok owner to challenge Spotify and Apple with music service, Bloomberg;
Chinese tech firms forced to choose market: home or everywhere else, NYT;
Instagram launches TikTok clone Reels in Brazil;Tech Crunch;
YouTube plans 'Shorts' to rival TikTok, The Information;
Growing our presence in Los Angeles, Oct.
World's hottest video app explores new frontier: traditional TV, Bloomberg;
TikTok Is Growing Up, and So Are Its Users, Adweek;
Top Grossing Apps Worldwide for April 2020,Sensor Tower;
Study: PewDiePie is Youtube's highest earner at $8m a month, PRWeek;
Thank you for reading, welcome to leave a message after the text and click "Look at",Message like first place and more than 60,Get a monthTencent Video MemberOh, yes (Deadline:Next Monday at 18:00 p.m.00)
Focus on China's scientific and technological innovation, write in-depth business stories
Welcome to the DeepNet Public Number to read more high-quality original content.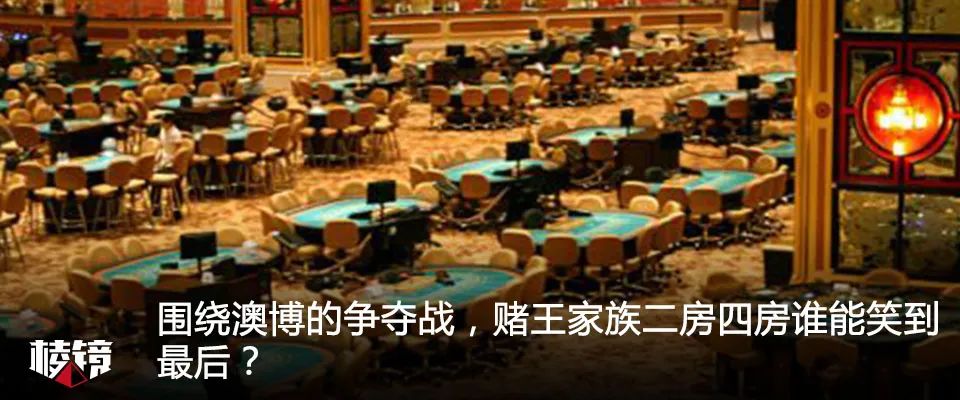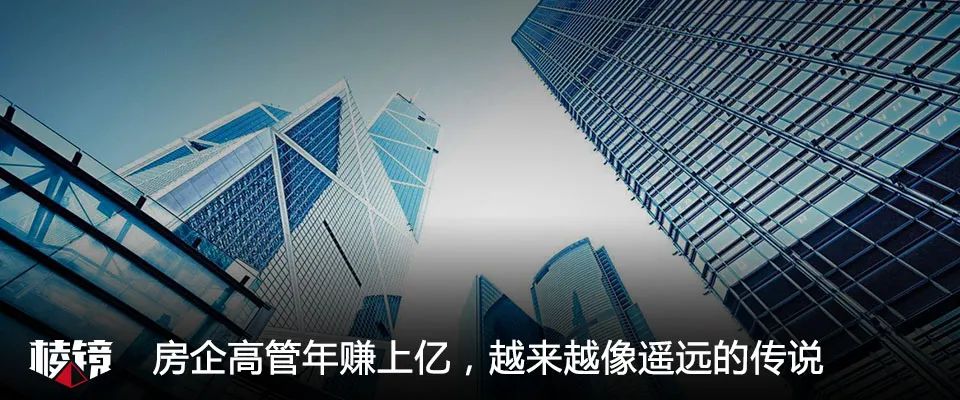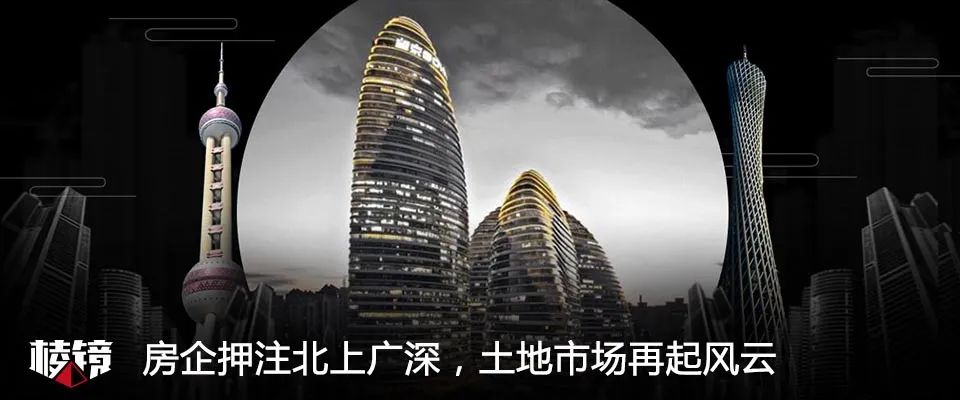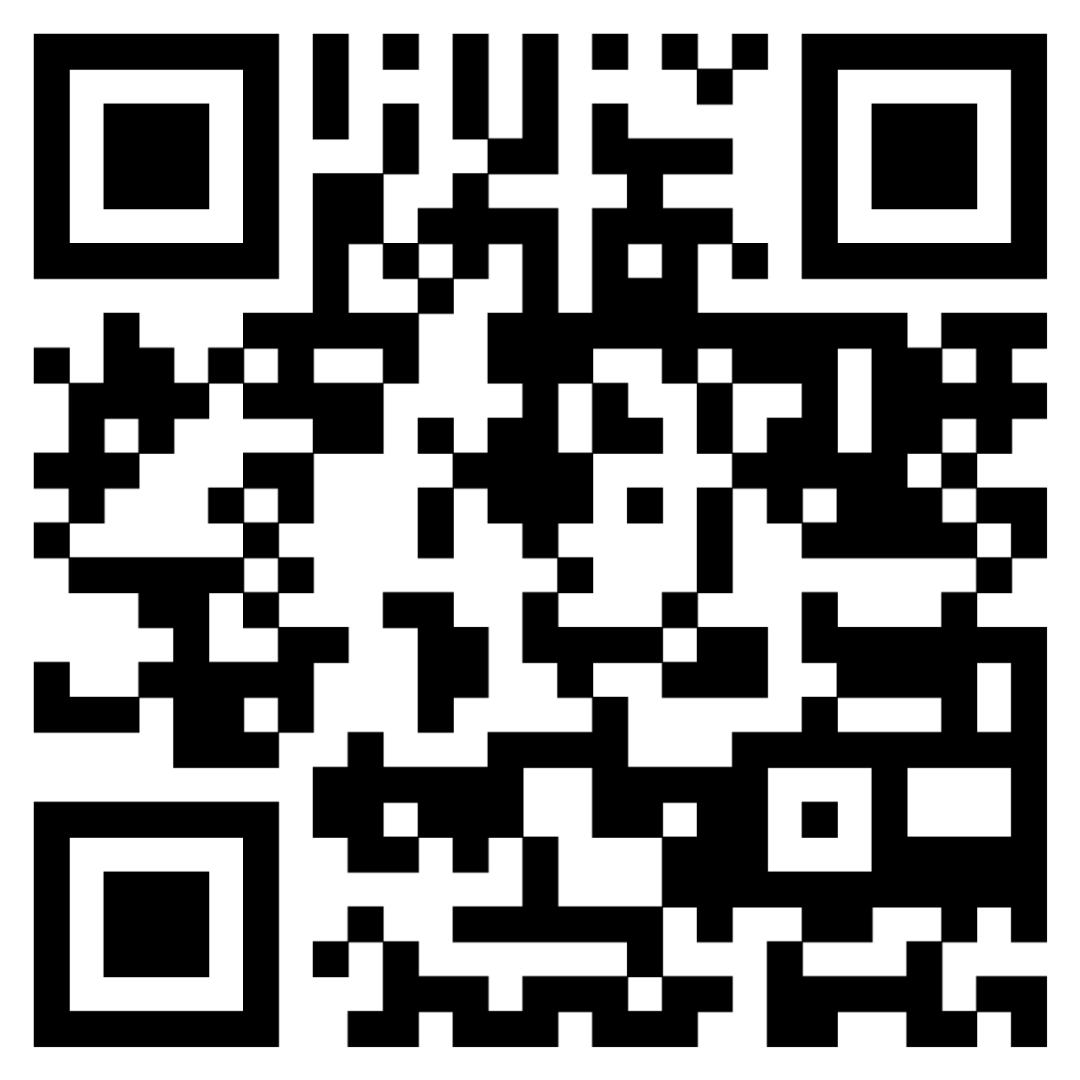 Scan the code to view articles related to Tencent News Client

The copyright of this article belongs to "Tencent News", if you need to reproduce please leave a message after the text, after permission can be reproduced, and in the beginning of the text to indicate the source, author and editor, the end of the text attached a prism two-dimensional code.
Article 654Period.
Typography: Chen Shiyu Huangga
Click "Read the original" to view exclusive articles on Tencent News Client!
You."Looking at it."Am I?
---