Why did TikTok shake two years ago?
The following article comes from the Association of The People's Association , author's small list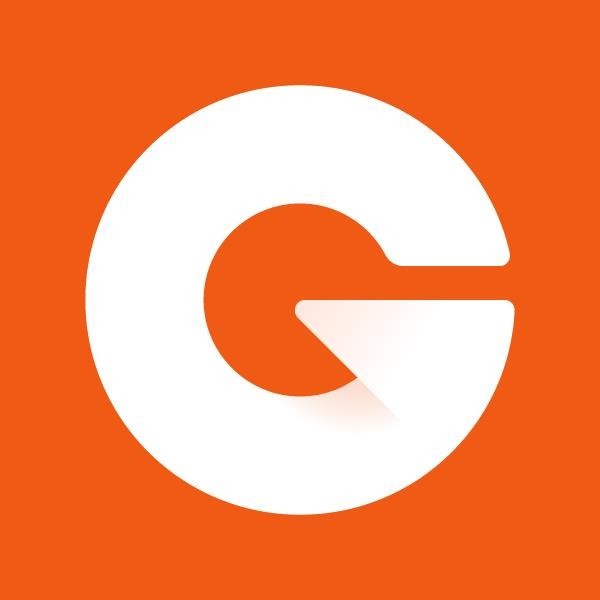 The brother-in-one will
In the era of short video/live streaming, the new list is an innovative service for new content entrepreneurs, new channel explorers and new traffic gold miners.

With more than 2 billion downloads worldwide, TikTok has become the new traffic portal for the global mobile Internet. More industry bigwigs speak up: TikTok was the shaker two years ago. Before TikTok enters full commercialization, how can domestic MCN and cross-border e-commerce companies preempt this wave of traffic dividends and make a profit?

On May 14th, at 8 p.m., TK Growth Founder Jia Wei made a guest visit to the 10th issue of the "Phongo Private Club" to analyze TikTok's traffic dividends, business models and layout proposals in depth. Share nearly 20,000 words of the original text, this article is an abridged version.
Today is very happy, very honored to be invited by the new list brother, to do a share about TikTok. The theme shared today is "Short Video Out to sea - overseas version of TikTok Traffic Dividends and Business Opportunities."
I'm Kiah Wee, dedicated to sharing TikTok's operational skills and business realization. The current columnist for Know, Today's Headlines and Amazon Navigation, which started running TikTok late last year, is focusing on TikTok's commercial realization this year.
The main content shared today is as follows:
Introduction to TikTok and Global Performance
TikTok is very much like jitter. Its page function and core play are basically the same as the shake tone. TikTok has become the world's most popular short video social app.
Last year, TikTok had more than 740 million downloads, the second-largest in the world.
The first is WhatsApp, a communications-type tool that TikTok can rank second in the social entertainment category and surpass Facebook, which shows how popular it is. 
TikTok's goal this year is 1 billion months, and it's now about 500 million, which means it's going to double. This is a further sign of operators' confidence in TikTok's rapid growth. TikTok is available in 75 languages and in more than 150 countries.
The difference between TikTok and Jitter:
1. Length of time.
TikTok focuses on 15-second video. Judging from last year's most popular Top10 or even TOP100 videos, the length of the video is basically concentrated at about 15 seconds, and TikTok's video length is currently limited to 60 seconds.
2. Profile.
TikTok's profile can be left with a variety of social accounts, such as line,ins, Facebook, wechat, and so on, which is very different from jitters, which limit popularity, wherea TikTok doesn't;
3. TikTok has no windows and no shopping
Car.
Later, video shopping carts will be tested in Russia and the United States.
4. TikTok brings its own analysis tools.
Includes user portraits, video playback likes, and more.
TikTok traffic dividend and the reasons behind it
TikTok is the brother of a fellow quivering voice, whose genes and play are similar, except that there is a time difference between their development. Also Ren big man mentioned TikTok is two years ago, the back of the list is 18 months, in short, TikTok is now in a super-traffic dividend period.
From April 2nd to May 8th, we held a TikTok Voyage event, which organized 100 people in the community to spend a month running TikTok accounts, basically new.
In 36 days, we've harvested 110 accounts with more than 10,000 followers, including five million, with the highest number of fans exceeding 3 million.
There is a vertical manicure account, the content is very simple, every day to send a nail video, one of the highest-volume video has been played 123 million times.
TikTok's background is directly available to see the amount of playback of all works, k is for thousands, m is for millions. These works are basically moving the domestic shaker b station and other platforms of video, a little bit of processing. Based on our operational experience, our intuitive feeling is that this flow dividend is surging.
So where did this traffic dividend come from?
First of all, TikTok is currently in a very explosive period of growth, users are growing rapidly, and it is also in the prehistorical cycle of a new thing, it will continue to iterate, to develop, to form exponential growth.
But the underlying logic of this flow dividend is mainly based on the platform UGC model
- Users produce content, users consume content, platforms provide bridges for everyone to do exchanges, and then form advertising revenue subsidies to creators to motivate them to operate.
But TikTok doesn't have that incentive at the moment. This results in many head authors not being able to make a profit on the platform. So a lot of the red people who get hot on TikTok, with traffic and fans, will direct their fans to YouTube, which has a share of advertising revenue.
Lack of sound creator incentives can lead to good creators abandoning platforms. Like a lot of early users, he did a lot of accounts, a lot of fans, but he couldn't cash in, so he didn't do it. So the situation in TikTok is actually about the same as it was before.
In this case, there are very few good creators, which means that when you go to produce some good content, it's especially easy to get exposure. Because foreigners do not know the development path of domestic jitter, but we know that later as long as you have traffic in hand, then you will certainly have a chance to do cash. So this also provides a window period for the Chinese people.
The main realization mode of TikTok 
Talking about TikTok's realization model is bound to start with the business model of shaking.At present, the domestic short video, whether fast hands or shaking sound, there are 5 main ways to cash out:
First, advertising red people do soft propaganda or brand implants, to gain revenue.
Second, e-commerce with goods, including live window, shopping cart, and recently very hot live goods, through the combination of e-commerce to cash.
Third, drainage, short video to channel, expand their private domain traffic pool, and then through WeChat to do conversion.
Fifth, derived peripheral services, including flying melons, new shake data service providers, as well as fish catch net such account trading service providers.
Jiyin's business model is worth doing again on TikTok.
TikTok's Business Realization 5 Models:
1. Advertising Red Man,
Domestic we like to call net red, foreign habits called red people. Proceeds through the red man's generation of some works. An account with 1 to 2 million followers, the revenue from sending an ad is about $150, which is for me to help you co-production a work, and then keep it for at least three days, with a profit of $150.
2. E-commerce with goods or windows and shopping carts,
Window words appear as a link to your profile. This link can be YouTube, Amazon Mall, Express Mall, Independent Station, and blogs and so on such URLs can be added, users click in and then you can go to your mall to shop.
In addition to this window-like personal home page straight-chain feature, the mainstream shopping cart feature last year in TikTok has been working with Amazon to do an internal test, users click on the small yellow car, will jump to Amazon to buy, after the purchase will earn a commission, this e-commerce will become the account operator mainstream of a cash model.
3. Draining on TikTok is common
, including to Facebook, facebook now also has live sales, there are a lot of vertical industry friends, through TikTok such a large traffic to Facebook, and then live sales, in this way to make money, but also to YouTube.
4. TikTok also has a live tour,
But now chat and dance. This is equivalent to 15 or 16 years of domestic live broadcasting. If you reward the proceeds, you can get about 35% of the proceeds. But now there is no e-commerce form in the live broadcast, only this kind of entertainment play.
5. Derived peripheral services,
For example, buy and sell accounts, data services these. Is also some of the original domestic play, now TikTok above there are a lot of entrepreneurial opportunities. Today, another friend sent me a data website that he did. This kind of like flying melon/new shake data service site on TikTok actually has a great opportunity, a lot of people are staring at this ready to do.
TikTok's combined mode of traffic and e-commerce is divided into two main types, paid and free.
There are four main forms of paid advertising:
1. The opening screen of the home page
and the same is the same at home;
2. Streaming ads
, do a landing page, click on the APP can be directly downloaded or paid;

3. Label
and cooperate with the authorities to do some challenge activities;
4. Stickers
Can do some brand exposure.
In addition to these paid ways above, there are some free traffic games:
Shopping carts, direct chains of profiles, and comments.
Comments lead to the game is actually very simple, is to do the number in bulk, and then constantly use the new account to pay attention to others (because you can not directly private messages), and then comments to guide others to follow him. After each other's customs clearance, he then used the form of private hair to promote.
Straight chain is the current mainstream play. Add a link to your profile that you can link to Amazon Stand Alone, Express, YouTube, or your personal blog and then cash in, including that you can also bind in your account directly to three-way accounts such as Ins or YouTube, Facebook, etc., and click to jump directly to a three-way account.
There are three main forms of judgment on TikTok's future e-commerce game:
First, the flow of information.
Now a lot of sellers are doing, landing pages, and then secondary pages are cashed out, through advertising, direct transactions.
Second, the personal home page plus independent station (other malls) for cashing.
This way is the path is relatively deep, conversion is more troublesome, users feel interested after watching the video, and then click into the avatar, jump to the profile page, to see the link, and also have to click on the action, the conversion rate as a whole is still relatively low, but there are also benefits.
We have an account, 670,000 fans, two or three works a day, can give independent stations about 500 traffic per day, this kind of free traffic, as long as you do in bulk, the overall revenue will be very good.
Of course, in addition to independent stations can also put Amazon or express promotional links, similar to Taobao customers play, you go to generate an exclusive promotional link, through which others to buy, you can get commission, but also automatic settlement. This approach is a great feature for people who do video operations in China but are not familiar with cross-border e-commerce.
Third, the mainstream way, the future will be video shopping cart plus DOU plus play.
This approach is the simplest form of realization for TikTok, and has been verified to be a very successful game, so this game will also become the most mainstream play on the later TikTok.
Short video operator layout recommendations
TikTok's official commercialization direction consists of three main parts: advertising, e-commerce, and gaming.
TikTok's advertising revenue has been growing at a rate of several hundred percent for the past two years, reaching the fourth-highest rate in the world last year. The top three are Google, Facebook and Apple.
TikTok's demand for e-commerce is urgent, judging by the link to its profile, which opened at the end of February. Because the straight chain is the function of the window, it's actually testing the content operator, it's constantly optimizing iterations, and then launching a shopping cart to build TikTok's shopping ecosystem. Because jittery experience and a global market are destined for TikTok to be the best choice for cross-border e-commerce.
First, this is oneIt's a huge market。 It faces users all over the world, and it faces more than 150 countries around the world, including high-spending people like those in Europe and the United States.
Second, cross-border e-commerce is worth hundreds of billions of dollars a yearThe scale of the exchange is still growing。 Of course 100 billion it's just a to c, including some deals we have to b.
Third, TikTok asOne of the most successful sea-going APP in China。 We are very familiar with it, it will actually favor let us to drive overseas users to promote the development of this product.
FourthState support。 On April 8th the State Council approved 46 new comprehensive experimental zones for cross-border e-commerce, encouraging the development of cross-border e-commerce enterprises.
So TikTok is a very promising market. We are familiar with the short video e-commerce play, we are also familiar with the algorithm and content operation of jitter. So now we do TikTok is very advantageous, so why don't we use the domestic first-come advantage and trading experience to earn dollars?
And foreigners now do video e-commerce completely no concept, they do not know how to play, this is a poor cognition, take advantage of this cognitive poor, we can get a very good profit. This is an opportunity for a very good market.
So, how do we make a layout for this opportunity?
1. Layout account number
, seize the current traffic dividend period, in advance bulk to register to operate multiple accounts, account costs are too low, a mailbox OK. Content is currently mainly on the line of handling. First hoard a batch of accounts, after a large amount, there will always be some value. After the account has 1 million fans, someone will come to you to buy it.
2. Layout network sense
, layout of your feelings about TikTok, through the operation of accounts, to develop familiarity with the platform, know the preferences of platform users, know which content is easy to spread. TikTok now most of the content is very sand sculpture, too simple, a lot of content is to imitate the domestic play. The biggest feature of TikTok's popular content is its simplicity.
After we do TikTok's content operation, we will find that foreigners' brains are more straight, like this simple content, it is easy to fire. They're basically stuck in our 16 or 17 years, doing the kind of quivering fasthands that have nothing to do with the plot. So it's easy for us to harvest traffic at this time.
3. Layout of the store
For short video content traders, cross-border e-commerce is a strange industry, so it is recommended that you can go to the layout of some stores in advance, including applying for some payment tools and so on.
4. Layout of goods
, while preparing the store, according to our own commodity advantages to lay out the supply chain. Now TikTok above, more suitable for 30 dollars (200 yuan) or less products.
TikTok is a very good start-up opportunity at the moment and may even be the best opportunity of our time. It's like dreaming back two years and giving you the chance to do the same thing again. There are now a lot of cross-border e-commerce and content operators, starting to pay attention to TikTok and entering TikTok.
So very much look forward to our domestic short video industry traders into the game, follow the world's most influential short video social APP TikTok, together with short video out to sea, to earn dollars, to spread high-quality content, to sell high-quality goods.
Finally, thank you very much for the invitation of the new list and the table brother association. The group brings together some of the best new media/short video content traders in the country. I'm honored to be a part of it. I've been doing TikTok myself for a while and I've been working on some new games lately, especially commercial ones.
Q: How do you make money on TikTok now?
A:There are many ways. The simplest thing is to do account trading. Our group some time ago to do a pet account, someone out of 5000 dollars to buy, but the owner is not willing to, feel that the price is too low; The returns are still very substantial.
The second kind of words is actually relatively simple, that is, hanging Amazon and express links to get commissions.
The third is to do their own products, do their own supply chain, and then do to earn a difference, because now do independent station is very simple, you do not need to understand the code, install a plug-in on OK, templated operation. As long as you have a product, you can put it on TikTok and stream it, and then make a deal.
Q: User portraits are difficult to gather, the taste of foreigners is not clear, the teacher on the content type is not recommended?
A:
I actually recommend, according to your own products, if you have products, to push back your user characteristics, according to user characteristics to determine the content. If you really don't know, you're going to do hot content.
Q: What qualifications do I need to sell TikTok now?
A:
The main reason for selling goods is that you have to have shops, shops can go to apply, independent station this kind of no big requirements.
Q: Don't know a foreign language have a chance to play?
A:
Can play, many of us do not understand foreign languages.
Q: About the choice of regions?
A:
TikTok is a global APP, but our account operates late and finds a lot of content that ends up focusing on the Indian-American population, which is already the largest in these regions. Of course, if we go to bring goods, we suggest that we locate in Europe and the United States, the Middle East, such a relatively strong consumer power of the region. Mainly through your IP, is the IP of the node you buy to locate, including the use of mobile phone card positioning and so on.
Q: Is the aesthetic of users at home and abroad different?
A:
It's really different, but some of the fun, nice, funny games are really the same.
Here's a preview of the event:
Shake sound long, shake tone short, the recommended algorithm can not see through;
Shake sound good, shake sound wonderful, business knowledge do not know;
What to do, how to do, the brother will come to play with you.
This Saturday at 8 p.m
, bytes more than Zhang Jia brought "360 degrees no dead-end shaking literacy class", accompany you from forced to not forced.
The article has been publishedModify.
---