They left Silicon Valley: healing themselves and yearning for life
The following article is from Silicon Star Man By Lianzi
Silicon Star Man
From technology to culture, from depth to segment, Silicon Star tells you everything about Silicon Valley.
Click on the blue font above"Tencent starts a businessChoose to pay attention to the public number

Venture capital circle size things, you can do it all
Tencent Startups . . ID: qqchuangye  
A lot of people want to leave Silicon Valley, but some do.
This paper.Source: Silicon Star Man (ID: guixingren123), TencentThe start-up is reproduced after authorization.
Author. / Lianzi
Edit. / Vicky Xiao
If they could work remotely, 66 percent chose to "consider leaving Silicon Valley."
The surprising conclusion came in a survey of 4,400 Silicon Valley tech company employees published by Blind, an anonymous community.
In the questionnaire, 18 percent of engineers chose to leave Silicon Valley and remain in California; 36 percent chose to leave California but stay in the U.S.; and 16 percent filled out the questionnaire saying they might consider leaving the U.S. in the future.
Like China's North and Shanghai, Silicon Valley is full of young people who want to escape this stressful, hard-to-live urban circle.Previously, people floating in Silicon Valley could only complain and endure, but the emergence of a new crown outbreak presented a huge opportunity:
Home orders are extended, remote work modes are turned on indefinitely, and people are suddenly freed from fixed offices and given huge freedom of space - just bring a computer and go anywhere.
So, one after another, a planned escape took place.People fled the city, fled apartments, fled traffic jams and queues, fled the hustle and bustle, fled the overcrowding they had to endure to get to work, and went one step closer to their ideals.
These escapes are "expensive" because they are derivatives of a pandronic plague, but they are also "cheap" because people who flee can restart their lives without paying any price.
Leave.
"It looks like the real people in San Francisco are gone." Zhang Shanshan exaggerates.
She rents a two-bedroom apartment in San Francisco, and just last month she finished a contract renewal with the rental office, cutting the rent by 15%. "It's a big loss." She said.
In March, when the new crown outbreak broke out in the U.S., many cities began implementing home-segregation orders, and many Silicon Valley technology companies began announcing that they would not have to go to the office until mid-2021. Even some companies say employees can work permanently at home in the future.
In an instant, people began to figure out how to leave. Moving trucks drove into San Francisco one by one, carrying the people who lived in the snails where they wanted to go. For a while, there were almost no moving trucks on the high speed.
San Francisco is much colder than it was a year ago. Many rental apartments put "hire" signs on the apartment floor, or hung on the building, or even advertised directly for a one-year contract to waive the first month's rent.
"There's a lot less light in the neighborhood building." Zhang Shanshan told The Silicon Star. In her neighborhood, people preparing to move out of San Francisco are posting ads in Facebook groups selling furniture they once bought at high prices. Mail groups for community properties are also flooded with subletting emails that are updated daily. More and more young people began packing furniture and moving into Uhual's pickup truck.
The change is even more pronounced in the once-busy financial and business districts.
With the continued rapid growth of the tech Internet over the past decade, San Francisco's SOMA and FiDi regions have become a treasure trove for big and small tech companies - big names such as Twitter, Uber, Airbnb, Square, Pinterest and more are crowded here, while big companies such as Google, Facebook and LinkedIn are attracting workers with more modern glass buildings and seascapes.
Not to mention, every humble building may contain a unicorn company that has just ended sky-high financing, and the ensuing IPOs have made it the place with the highest proportion of young people in the world.
But now, because of home orders and remote work requirements, these places have become empty cities.
"Now walking to the Financial District, there are very few people on the street and there's a feeling of emptiness." Zhang Shanshan said.
Originally need to wait a few minutes to pass, even pedestrians too many green lights can not walk through the cross street, now most of the day a dog walker slowly swallowed through;
The same is true on the streets of SoMa. Some of the small shops, bars and restaurants hit hard by the outbreak have not opened their doors, their closed doors strewn with graffiti; a high-end-looking furniture store has decided to close its doors with large Closing Sale spray-painted posters; and a gym next door has been slow to wait for government permission to open its doors, and the signs have been blown out of the wind and have not been corrected.
Creamery, a cafe not far from what was once considered Silicon Valley's "living history," has also been shut down al-
"More and more people are choosing to leave the old goldMountain. Zhang Shanshan said.
Finally, San Francisco was untied
"I'm finally free." Li Liang (a by name) was one of those who left, and about a month ago, he happily informed the Silicon Star people of the "good news" of his departure from San Francisco.
Before the outbreak, he and his roommate rented a nice-looking two-bedroom apartment in downtown San Francisco for $5,100. This price in some Silicon Valley cities, can afford a good four-bedroom. But in San Francisco, there's no door.
But Mr Li has long been a "house-owning family": he bought a large, one-bedroom house with a yard in Newark, across the bay from San Francisco, a few years ago.
After jumping ship to a new San Francisco company more than a year ago, he did initially try to commute daily from East Bay to San Francisco. In order to avoid the rush hour traffic on the subway, he chose to take the late subway after 7 o'clock to go home, but back home also has no spirit to do what he likes to do.
"It takes more than two hours a day on the road, which is a crash." Li Liang said. Eventually, after a month of trying, he chose to rent out his big house in the East Bay and rent a house in the city to solve his commuting problems.
"If you want to buy a single-family home like the East Bay, you need at least several times the price in San Francisco."He told the Silicon Star Man.
In Silicon Valley, with the exception of a small number of well-paid engineers willing to pay a premium, many of the san Francisco elite have to live in The City of San Francisco, taking the subway every day across the bay or blocking the 101-speed highway that runs through Silicon Valley from south to north.
"More than half of our employees live in South Bay and commute by Caltrain or by car." Li Liang told The Star that one of his colleagues, who lives in South San Jose, drives nearly four hours a day to and from the city.
"The most painful thing is winter. After dark there was a traffic jam for an hour to get home, patience was completely non-available. "Liu Yan (a) and Silicon Star, engineers who also work in San Francisco and live in Palo Alto, complain.
The reason for buying a property in Palo Alto is because the children go to school here. Palo Alto's top school district rooms and San Francisco Unicorn's high-paying options, Liu Yan did not want to give up, only to spend time with the children was compressed.
But when the outbreak came, Li Liang and Liu Yan were all greatly reliefed. Because they work remotely, they no longer need to be stuck in San Francisco, or spend hours a day fighting traffic jams.
When the company announced that it would be home and working this year, Li immediately ended his rental days in San Francisco and moved back to his spacious three-bedroom home in East Bay to enjoy life.
Without roommates, no longer have to endure the smell of San Francisco's city streets, Li Liang mood has become a lot of happy.
"On a good evening, at the end of the day, you'll have an outdoor dinner in your yard. After dinner, you can go out and bend at will. Li Liang said. It's a comfortable life he hasn't enjoyed in a long time in his $5,100-a-month apartment in San Francisco.
Now, this set contains 500 square meters of courtyard alone, Li Liang monthly loan repayment amount is only 3000 U.S. dollars. In downtown San Francisco, the average one-bedroom rental price was $3,562 a year earlier, according to the website Zuumper.
Li Liang told the Silicon Star people around many colleagues have chosen to move out of downtown San Francisco. After moving out, the biggest feeling is that housing costs significantly reduced, living environment also rose a step, the burden on the body relaxed a lot.
For Liu Yan, the day is also a lot easier: "you can sleep an hour more every day, you can spend an hour more with your children at night." "
They found the rhythm they had adapted to and had a life they had planned countless times but never had a chance to achieve. Importantly, their careers have not been affected in any.
Housing degradation used to be a problem that every young man tied to work in San Francisco had to face. But when the new crown outbreak arrived, people were unsealed early and moved out of crowded cities, and San Francisco's rental market was in a slump not seen in years.
According to Zumper's annual U.S. rental price study, rents for a one-bedroom home in San Francisco fell 11.8 percent from the previous month and 20 percent from a year earlier.
On the life website Craigslist, many rental landlords advertise free promotions for the first month of the year. There's even a new rental ad on September 17th, which attracts tenants with a two-month discount on a contract.
It's also a good thing for people who are still in San Francisco.
Some of those who were once driven away by San Francisco's high rents can finally return; for those like Shanshan Zhang, who don't want to leave, rents are falling and they're happier.
"There are fewer people in the city, and I feel more comfortable living, and the city has become a lot more lovely." Zhang Shanshan said.
Although it doesn't look as lively as it used to be, San Francisco is now "livable" - apartment prices are down, saving a lot of rent; park people are getting smaller and more laid-back; driving is no longer traffic jams, the streets are not hard to find; and restaurants are opening outdoor seats, playing music and not having to queue.
Taking advantage of the current small number of people, Zhang Shanshan also carded a lot of once always feel crowded and unwilling to go to the well-known attractions, the photos are clean and clean, there will be almost no other tourists into the back.
"I had planned to retire and come to the seaside sea view room for a long stay. I didn't expect to realize the plan ahead of time at a young age. A friend who moved into a San Francisco seaside apartment half-jokingly said.
yearning for life
More Silicon Valley people are taking advantage of the new crown outbreak and fleeing the entire city more boldly than Li Liang just fled San Francisco.
When technology companies encourage people to work from home for long periods of time, many Silicon Valley families are planning to flee Silicon Valley for a short month and a long year. They took advantage of this a little bereavement and a little rare opportunity to come to the heart of the world peach source.
San Francisco's depressed rental status quo does not extend to Lake Tahoe, three hours' drive away, and the resort city of Santa Cruz, an hour's drive away. As the back garden of Silicon Valley people, they have unexpectedly seen rental prices soar because so many people have arrived.
"I'd like to pay a little more than usual, or I can't rent a house."Li Fan (a name), an engineer who is looking for a short lease in Lake Tahoe, told Silicon Star. He's currently searching for a one-bedroom apartment with lake views on short-term rental sites Airbnb and Vrbo, but it's hard to find a suitable one, even if the rental price is close to Silicon Valley's South Bay.
During the outbreak, Lake Tahoe unexpectedly experienced a peak in traffic almost every day, similar to the general flow of people during the small long vacation period.
"At 5 p.m. on a working day, go down to the water's edge and look, a bit like dumplings." An engineer who moved to Lake Tahoe to work after the outbreak described it this way.
Silicon Star tried to contact apartments and short-term rental management companies in cities around Lake Tahoe, Tahoe and Truckee, and almost all got the same answer - no short-term rentals for two months.
"From a month after the outbreak to now, a lot of people in Silicon Valley are calling every day and want to move to Lake Tahoe 'Getaway'." The head of a short-term rental agency told The Star that the apartment he manages is even more affordable on Airbnb than before. People also book rooms from one weekend to more than a week, or even more than a month.
"Silicon Valley people are in Work From Tahoe." He said with a smile on the phone.
In addition to Lake Tahoe, some people began to consider "sea view office".
Staff at Oceanview Apartments, Santa Cruz's ocean-view apartment, also told The Star that during the outbreak, many young people working in San Francisco chose to rent out and move to Santa Cruz.
"At the moment, all the rooms are rented out and there are dozens of people on the waiting list." He was a little surprised by the increase in tenants brought about by the outbreak.
Leave and be cured
All decided to leave, why not just go a little farther?
By contrast, some are even making bolder plans to leave California than just leaving Silicon Valley. They want to live the life they want to live, more free, more deliberate.
Shanna, a 24-year-old Chinese programmer, and her boyfriend, after a brief discussion for two weeks, have unanimously chosen to leave Silicon Valley for Hawaii with indefinite remote job opportunities from the new crown outbreak.
At the time, their rent in Silicon Valley's Mid-Peninsula area was over, and they faced the choice of renting back or renewing it. There were three alternative destinations in the escape plan:Santa Cruz near Silicon Valley, San Diego in California, and Hawaii on the outlying island."We yearn for a walk by the sea after work." Shanna said.
They finally decided to leave and left a little more thoroughly, using the opportunity of the new crown outbreak away from the office to live the life they wanted.
After they made the decision, they threw away some unnecessary items, put the other big ones in a personal warehouse they had rented for a year, and ended up with only two 30-inch suitcases, leaving Silicon Valley, where they had lived for more than a year, on a journey to Hawaii.
The decision was a bit wayative, but now, bold as it is, it is zero-cost.
An important factor driving them to choose Hawaii is that it is much lower than California's rent.
By contacting the property in Zillow, Shanna and her boyfriend lived in a one-bedroom apartment in Hawaii that was about 80 flat for $2,200. Previously, their 50-square-metre one-bedroom home on Silicon Valley's Central Peninsula had rented for close to $3,000.
For Shanna today, she has found the perfect balance between her ideal job and life.
Hawaii is three hours behind Silicon Valley because of jet lag. To do this, they have to get up at 6 a.m. every day to work in sync with their Silicon Valley colleagues.
"But it doesn't feel too good to be off work at 3 p.m. (6 p.m. in Silicon Valley). After work there is a lot of time to go to the seaside, you can also go to buy delicious, see your favorite books. Shanna said excitedly.
"It feels like you're at the beach, lying down and doing nothing, and you're relaxed." She said.
What's more, the balance made her feel "cured."
Working in Silicon Valley, Shanna's personal status is not very good: because of the outbreak, working days and weekends are not clear, weekends feel particularly boring; Although the company has psychological counseling services, but the cure is not the cure.
After living in Hawaii, she felt fundamentally relaxed and completely cured.
Shanna's personal social pages are blue-eyed - either surfing by the sea after work, diving with turtles, learning to surf on her own, or even completing a romantic couple's island ride.
"They live to be the envy of me." Friends who know Shanna's story say it.
More than 60 families interested in leaving Silicon Valley have joined Shanna's Telegram group, which she volunteered with her boyfriend to discuss working in Hawaii.
Encouraged by them, about 30 families moved to Hawaii. In addition to the Chinese, many American engineers joined them.
In addition to Hawaii, some of Shanna's boyfriend's native colleagues have moved to Boston and New York.
"Our company culture is very friendly to engineers. So as long as you and the company directly account for their own remote work plan can be. Shanna said. She suggests that anyone planning to work across state levels can consult their accountant and company HR.
With the exception of Shanna's company, a number of Silicon Valley tech companies have made their position clear that they can choose not to work in Silicon Valley or even California during the outbreak. Companies, including Twitter and Square, have also publicly stated that employees can choose to work remotely even after the outbreak ends.
Perhaps this is the B-side of the bad epidemic: many people have a "zero-cost" restart in their lives;
Content has been exclusively authorized, please contact Silicon Star Man (ID: guixingren123) for reprint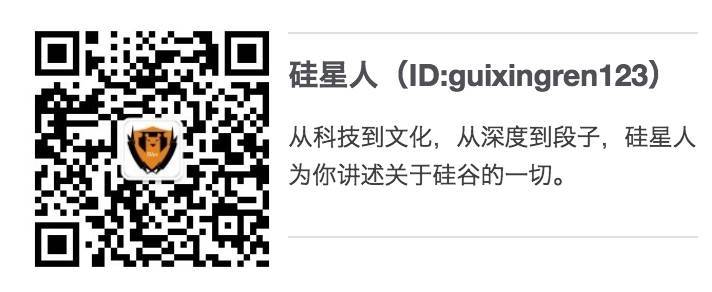 What do you think of the choice to leave Silicon Valley?
Welcome to the comments area message, and share with you.
---