The phone you're looking at is becoming a tool to manipulate you
The following article comes from an outsider watching a movie Author Dove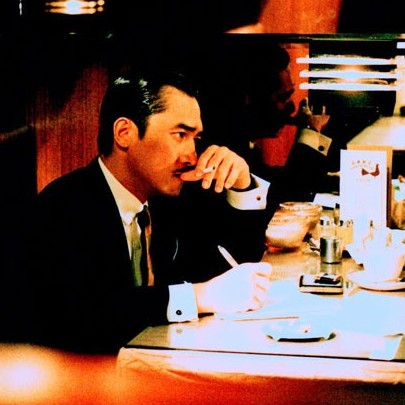 Outsiders watch movies
Provide a quiet place to watch movies and enjoy life.
Have you ever had the experience of just searching for a product on social software, or just liked an image/video, and then, one after another, receiving ads for similar products, and even other shopping software, starting to recommend similar products to you?

Have you ever wondered how "they" know you want to buy this product?
Or another question: Do you really want to buy this product? Or is it because you always see similar recommendations that make you think you want to buy this product - when you buy it back, you often find that you don't need it?
A recent Netflix documentary, WatchIng Capitalism: Smart Traps, asked developers of well-known social software to come forward and tell you how social software that makes you addicted monitors you and then "manipulates" you.
Those interviewed were senior engineers or managers at the manager level for popular apps such as Twitter, Facebook, Instagram, YouTube, Tiktok and Google, but chose to leave because of ethical concerns about the company.

It is these softwares that drive them away, while making meaningful changes to society, but also create worrying and serious social problems.
For example, the most common problem: addiction.
You must have had this experience: because boredom opened a software, just unwittingly scratched the screen, but unknowingly played for more than half an hour.
Did you find out? All the software is trying to get you more time and more attention.
Merchants have invented a word: the economy of attention. Your attention is being treated as a scarce resource, contested by all merchants.
The vast majority of the software we use is free, but there is a pattern in the business world:
If you don't pay for the product you're using, you're the one who's been sold.
When we use each software, all of our behavior, including likes, retweets, comments, and even the length of time spent on a video or picture, is tracked and recorded by the software, creating a predictive model of our behavior.

The software then keeps pushing content that we might be interested in to our preferences, mixed with ads that might interest us.
In this way, our behavior on the web, our attention, is taken as a commodity, sold to the merchants who advertise on the software - they are ultimately paying for the software.
So, for software developers, the secret to the success of the attention economy business is the number of people used and how long it takes to use it.
This basic logic, resulting in all the software developers' fundamental demands become - to make users addicted, so that more people addicted.
This logic is understandable to many people, but there is a more subtle business logic:
Goods are not only our time and attention, but also the way we perceive and behave in ways that are subtly influenced and changed by these software. And this change, we are often not aware of their own.
For example, with a simple action, the user becomes addicted:Scratch the screen。
Many software is designed to allow users to get new content by constantly scratching or underscoreing the screen.

Psychologically, it's called positive reinforcement: you don't know when you're going to be able to brush it, or if you're going to be able to brush what you want to see, but as long as you simply swipe the screen, you're constantly getting new content.
The principle is similar to the slot machine that makes gamblers addicted, you just keep trying, never know what the next one will be, but as long as you try, there will be the next one.
Unwittingly, we've been trained by these software to behave in a new way -- constantly scratching the screen. Some people even do it for hours on end.
To give another simple example, all software wants you to turn on notifications and display unread information in the upper right corner of the icon.

This simple design alone allows many people to develop "red dot obsessive compulsive disorder" and constantly open software to read new content.
If you feel that only people with poor self-control will be affected, confident that you can avoid the temptation to look at your screen usage time, perhaps you will not be so confident.
"There are countless teams of engineers, and their job is to blacken people's psychology."
Google's former design ethicist
"We want to figure out psychologically how to manipulate you as quickly as possible.
Then return to the things that give you excitement. "  
Former vice president of Facebook's growth team
"We take advantage of the fragility of the human mind to make money."
- Former general manager of Facebook
What's more ironic is that even the engineers who invented the software know what's behind it, but they also have no control over their addiction to it.
In addition to addiction, the second serious problem caused by social media is the impact on the mental health of adolescents.
In the United States, more and more minors are starting to have facelifts because of the influence of social software, and psychologists have coined a word for it: picture-sharing malformations.
Because more and more young girls want to have their facelifts look closer to selfies.
Because in their aesthetic, so exaggerated five officials, rather than people's true looks are really good-looking.
The impact of social media abuse on young people's mental health is evidenced by data.

In the United States, depression and anxiety rates among adolescents rose sharply between 2009 and 2013. Among girls aged 10 to 14, the proportion has even increased by 189 per cent.
And 2009 was the year when social software began to become popular.
Such a strong positive correlation is hardly a complete coincidence.
We're training and regulating an entire generation
When they are not at home, lonely, uncertain or afraid
Have a digital comfort of your own (mobile phone)
This degrades our ability to deal with emotions
If this is still mainly aimed at young people, then the third serious problem that all members of society must face is the stratring effect - we can only see the information we want to see.

One example that many people don't know is that if you use Google to search for "Climate change is..." in different regions, the autofill words that appear are different for people with different browsing records.
That is, if you're an environmentalist, you might see the word "climate change is a serious environmental problem", but if you're a conspiracy theorist, you're going to see "climate change is a conspiracy in the developed world" ...
Don't be glad we can't use Google search engine in China, other search engines, social software, video site search tools, Tongtong has such a good function.
Because all software wants to deliver what you're interested in, over time, you'll only see what you already agree with, and not hear the opposite of you.
On the other hand, because you think search engines and social software give you results that are objective and fair, you'll be more confident in your own opinions and don't understand people who disagree with yours or positions at all.
You think: How could they think that, and it's clear that they saw the information I kept seeing? Are they stupid?
You don't realize at all that "they" see the exact opposite of what you see, and "they" think the same thing is stupid.
Accompanying the strative effect is political polarization.
In the United States, surveys show that personal and political polarization is at its highest level in two decades, with centrists declining sharply and extremist political positions increasingly represented.
In the world, we can see that more and more centrist parties have failed in their choice, and more and more extreme parties have come to power.
This has created polarization throughout the world, with increasing confrontations between different countries. This is one of the reasons for the deterioration of the international environment that we face today.
On the other hand, in China's public opinion field, we can also see the voice of radicalization, on social media began to appear more and more. It's just that some of these extreme voices get more opportunities to show than others.
Together with radicalization, there is a proliferation of fake news and conspiracy theories. In this new crown outbreak, we see a lot of conspiracy theories.
There are also prevention and treatment methods that have no scientific basis at all and are widely disseminated on social media.
On the one hand, social problems are emerging from social media, and on the other, more and more people are beginning to become unable to help themselves.
Perhaps some people will say: any new media appear, there will always be such pessimistic arguments, in fact, there is no fuss, we just need to adapt to this new media.
Decades ago, when television appeared, there were pessimistic predictions that more and more people would not read and that their ability to think rationally would get worse and worse. But decades on, it's not too bad, is it?
But computer technology, which includes new technologies, is different from its predecessors in that it iterates and evolves much faster than all other technologies, such as television, and shows exponential explosion growth.
In contrast, our human brains have evolved quite slowly, and our brains today have evolved over millions of years.

As artificial intelligence has been applied to all areas of new media technologies, humans have increasingly lost control of them.
In the documentary, one scholar puts forward the idea that algorithms are embedded in code.

What do you mean? Technology is not neutral, nor is it a simple tool, but may have a tendency to value, even class.
When an algorithm forms its own logic and is so complex that even developers can't fully understand and control it, it's likely to turn around and use the person himself as a tool.
You give the computer a goal
Say, "I want this result."
The computer learns how to achieve it by itself
This is where the concept of "machine learning" comes from
So every day is a little better

No one really understands that in order to achieve this goal

Some time ago, an article in People magazine about takeaway software algorithms caused a lot of reaction. In this article, we see that takeaways are the tools behind takeaway software and the huge capital forces behind it, having to sacrifice their safety and health to do the tasks assigned by the algorithm.
In fact, why is it a takeaway, we can't help but scratch the screen every day, after work, still voluntarily spend countless hours, in entertainment and leisure, as a commodity sales to advertisers, is not also being manipulated by algorithms?
Seeing that the engineers who invented these software are beginning to express concern about these uncontrollable software, can we really be confident that humans are capable and intelligent enough to handle this changing artificial intelligence technology?
You may be desperate to see this place, so what can we do?
At the level of social governance, we certainly hope that there will be stricter, fairer and clearer regulations that will allow genuinely harmful fake news and rumors to be banned and free discussions to be protected.
On a personal level, how we choose is equally important.
Can we overcome the weakness of human nature, resist the temptation of comfort circles, break the stratum, not just accept what is recommended to us, but take the initiative to find and listen to different voices.
Can we discuss rationally with people who have opposite views and express our opinions based on the facts, rather than thinking first about standing in the team on anything?
Or, in the simplest way, can we resist the temptation of these software to keep us refreshing the screen, overcome "red dot obsessive compulsive disorder" and turn off the notification function of these software.
It's all about whether we can really control these technologies, not be manipulated by them.
Just pay attention, right?
---