The new economic family sees another future for consumer goods: selling Made in China at a high premium
The following article comes from The Adventure Peak The author pays attention to the sea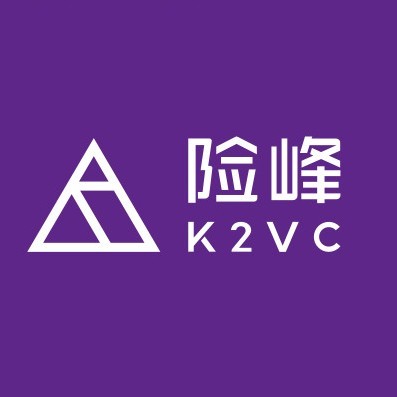 Risky peak creation
Dangerous peak, the achievement of young people who create the future.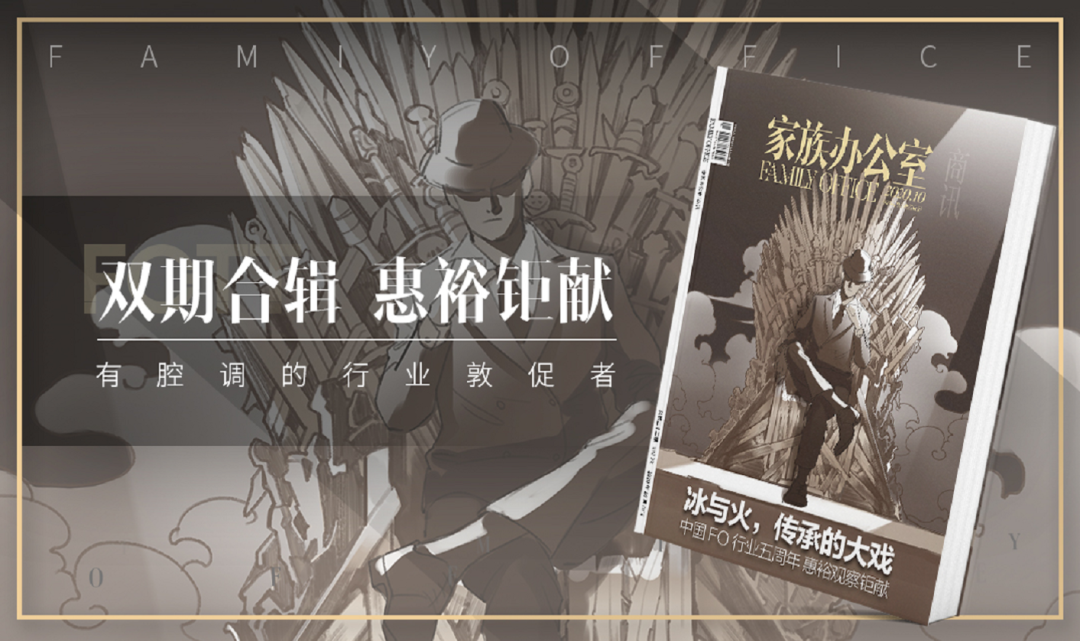 Number of characters 6804 Word.
FOTT Family Office magazineWelcome to the high-quality manuscript, contributions can be sent to:

Editor-in-chief menghang@fott.top,Business cooperation please add WeChat: huiyuxiaomi
Brands and content should be given to professional companies that understand the local culture, these companies are actually a team of creators (creative director), including planning, paperwork, photographers, designers and so on, they will be the overall control of the aesthetic and tone of the product, some of the top companies will be particularly expensive, but the quality of doing is very high.
Cross-border e-commerce and branding are once again becoming new investment hotspots as Anker lands on the board and Unicorn Shein is about to go public.
Anker, founded in 2012, has expanded into the U.S. consumer electronics market with mobile power, expanding a range of applications such as headphone speakers and home security, with a compound growth rate of more than 50% for five consecutive years, while Shein's first-half sales reached $40 billion, according to media reports, while expanding rapidly into the Middle East and South America, with a recent valuation of more than $15 billion.
Their success has not only inspired offshore entrepreneurs, but has also opened up new opportunities for investors:The sub-sectors of the sea may be worth "redoing" again.
In fact, with the exception of Shein, the invisible champion who has focused on polishing the extreme supply chain for years,Another type of model of selling premiums through explosive singles and spiritual demand is also of reference significance.
For the former, there are already some analytical articles in the market, but less research on the latter. Compared with the over-competitive domestic market at the supply chain end, there is still a lot of room for the richness of consumer goods in the United States, especially in non-standard categories such as apparel, furniture and toys. At the same time, compared with the "cost-effective brand" in china is easy to start, the United States per capita GDP is high, consumer behavior more mature and other factors, resulting in consumers are more likely to pay for product quality and the spiritual value advocated.
In this article, we hope to explore how to sell Made in China at a "premium" through the "zero-to-one" entrepreneurial journey of Outer, an American e-commerce brand founded by a Chinese.
At the same time, try to think about the following questions with you:
1, how to find a vertical category of consumer goods overseas opportunities?
2, how to create an extreme single product?
3, how to give the spiritual value of the product?
4. How to build a local team?
Before analyzing Outer's specific practices, it is necessary to sort out the macro background in which Outer was born. In our view, this Chinese supply chain-led overseas e-commerce company can brand in the North American market, although its founders and team composition is special, but behind also shows a number of trending factors, worthy of entrepreneurs to sum up and grasp.
First.It is an upgrade of China's supply chain itselfMore and more new generation of Chinese entrepreneurs began to use the artisan mentality to pursue the ultimate in products.
Second.As China's economy continues to grow, and more and more international students choose to return home to start their own businesses, the group of Chinese founders with overseas backgrounds who are familiar with both Chinese and foreign cultures will continue to expand.
Third.Is the professionalization of overseas related service institutions for China's e-commerce business ventures to provide convenience, entrepreneurs as long as the products and brands, other parts can basically be done through outsourcing or purchase services.
In our view, for the consumer market in developed countries, China's opportunities to go to sea may lie in both efficiency and brand tuning.One kind of main extreme supply chain integration, mainly by scale to win, the other is the main personality display and identity, relying on spiritual value to achieve realization.
In the future, both directions may be born great enterprises, but also have their own difficulties and challenges, it is worth entrepreneurs to explore and explore, and the peak will continue to pay attention to consumer brands out to sea, look forward to more entrepreneurs to exchange and explore.
Outer is a Chinese-founded U.S. outdoor home e-commerce brand, founded in 2018, headquartered in Los Angeles. There is currently only one outdoor sofa, priced at about $5,000. The price is not cheap, the U.S. D2C e-commerce is also a high level, but soon after the online popularity of consumers, on Facebook, Instagram, a lot of users like and share.
By the time the Team invested in Outer in April 2019, the product was not yet ready for sale. A year later, driven by the outbreak dividend, Outer's monthly sales have exceeded $2 million and are growing rapidly.
Unlike most sea-going 3Cs, clothing and groceries, Outer chose a small market - outdoor furniture. Data show that the U.S. home retail e-commerce has overtaken beauty to become the fastest growing online category, of which outdoor home growth rate of 57.8 percent ranked first, outdoor livingroom also for six consecutive years for functional space demand first, and the proportion increased year by year. The U.S. outdoor home market is expected to exceed $9 billion by 2021.
Despite growing demand, the outdoor home market lacks professional vertical brands around the world, with only low-end plastic furniture and high-end designer furniture, the former mainly from China and the latter from Italy. The experience of outdoor home products in the United States is not good: exposed to outdoor environment furniture, in the face of the wind and sun easily fade, rainy days will become dirty and wet, even if a rain cover is indecent and inconvenient, completely can not meet the performance requirements of outdoor home products.
There is a saying that "opportunities are always hidden in the message on the help bar".In 2018, Liu Jiake, a computer major and second-time entrepreneur, noticed the pain. Because relatives have furniture factories in China, Jiake before starting a business has also helped the family in Amazon opened an online shop, as a seller, every day will receive a lot of consumer complaints and feedback, such as uncomfortable products, environmental protection and so on, but he did not turn a blind eye or return things, but to engineer thinking, began to seriously think about how to solve these problems.
China's supply chain waterproof, anti-fading high-grade fabric production process is far better than the U.S. market, the cost advantage is also very significant. Similar fabrics cost less than $10 per foot in China and more than $50 in the U.S. But for a long time, Chinese companies have been using foundage models to produce mass products - no brands, no technological innovation, only the lowest end of the industrial chain, the smallest part. Based on this reality, Gyco thought it might be available to use China's supply chain to design and build a brand new waterproof outdoor sofa.
14 months to address demand with supply chain innovation
In terms of products, Outer chose to subtract, using the ultimate stand-alone strategy to meet the needs of 99% of consumers with one style.
为了保证自然环境下的坚固耐用,户外家具必须使用有机合成材料或人工材料,不能用木材或纯棉等天然材料。在佳科和技术专家的努力下,Outer最终研制出一种环保塑料纺成的纱线——这其实是一种与矿泉水瓶材料类似的可回收塑料,用它织成的纱线防水、 防霉,柔软不褪色,而且100%环保可回收;此外,为了保证舒适性,Outer没有采用用传统的快干棉坐垫,而是用记忆棉+防水罩的设计,既保证了舒适度,又能让坐垫保持干燥和洁净。技术团队还开发出一项名为Outershell的专利设计,在沙发坐垫里植入了一A.嵌入式的把手,让用户下雨时可以一秒完成坐垫打包,兼顾了便捷性和实用性。
After 14 months of trial and error, Outer launched its first outdoor sofa in May 2019, a sofa with Outer self-research technology and eco-friendly fabrics that, although only available in one style, can be combined with different color cushions to create a variety of styles suitable for a variety of courtyard environments.
Unique Outershell design, one second to complete the cushion packaging
For logistics and distribution, another traditional pain point for U.S. furniture e-commerce, Outer solves this problem at a low cost by retrofitting packaging and standardization.
Furniture is a non-standard, large size, heavy weight, especially sofas, packaging size usually does not meet the three-party logistics transport standards. In particular, high-end furniture, after ordering often requires a long waiting period, sometimes even to wait 3 months to receive the product, and the cost of transportation is significantly higher than the standard parts.
The Outer cushions feature a highly elastic foaming structure with no traditional components such as springs that are not easy to fold, and the skeleton is an easy-to-bend aluminum frame and rattan. Through the modular design, an Outer three-person sofa can be compressed in 3 1 cubic meter size boxes, non-standard furniture into a standard, not only suitable for general logistics and transportation standards, but also loading and unloading and home are very convenient, 30 minutes can be assembled.
Outer's highly elastic foam cushions can be easily compressed and folded.Source:Supplied
Tap into spiritual value and prove it in gross margin
For consumers, there are generally two types of value a commodity brings:One is functional value (or use value), i.e. the product can actually help consumers solve problems, or bring convenience and benefits, and the other is spiritual value (or emotional value), including brand spirit, social identity and personal feelings, etc.
The latter is difficult to use data to reflect or measure, but many overseas brands of brand accumulation, in fact, the brand advocated the concept, spirit and the resulting social identity and satisfaction to consumers.
Choose the Outer brand, advocate outdoor life, first of all must be a love of nature, they will attach great importance to the protection of the environment, so Outer spent a lot of energy to ensure the environmental protection and safety of products. Outer, for example, is recently developing a waterproof, mold-resistant, non-fading outdoor carpet, made 100% from recyclable plastic bottles, that is safe and harmless to humans and does not pollute the environment. Domestic entrepreneurs who are good at cost-effective products tend to overlook this, but a good brand in Europe and the United States often relies heavily on the spiritual value it conveys to consumers.
Away, for example, sells suitcases in a prime location in downtown New York, using only 30 per cent of the space, while using the remaining 70 per cent to create a user yearning for travel. Some entrepreneurs say they have foundAway's supply chain, make things can be half cheaper thanAway, business plans are also emphasis on product functionality, nanomaterials and so on, but in factAway never said these, its brand tone is "buyAway people just want to explore", from various angles to interpret a suitcase can bring you all the imagination, inspire more people to travel.
In fact, whether it'sAway, Warby Parker or Outer, they prefer to call themselves DNVB. Compared to traditional DTCs, they position themselves as a new generation of consumer services for the "younger generation of digital First Nations". The added spiritual value of this brand allows DNVB to earn more than 50% gross margin over the long term.
The reason for this is that human emotions about the scene of a better life are often associated with the product itself. For example, Outer users will write a long thank-you message under the product evaluation, expressing that it is with such a product, can spend more time with children to enjoy outdoor time, can be more accompanied by family members, this user rating for the spiritual value of the affirmation, is the establishment of Outer so far the pursuit of important indicators.
Craft in China: How the supply chain supports brands
As a manufacturing powerhouse, the Chinese team is closer to the supply side and better at improving the supply chain, which is exactly what the U.S. team is not good at.This also determines that most consumer goods design and development and manufacturing links can only be placed in China, this advantage is difficult to replace in the world. How to take advantage of this comparative advantage and develop supply chain production and iterative capabilities to the extreme is an important task for China's offshore teams.
During Outer's supply chain run-in, the team often felt that the factory directors and workers in China were hard-working, but limited by their vision, they often did not know how far their products needed to meet the fine needs of middle-class U.S. consumers across the ocean. For example, the rattan on the Outer sofa is all hand-woven, even if a few millimeters of deviation, the entire pattern will be tilted, but the factory end will feel almost on the line, oblique point does not affect the use, so the secondary rate is very high. At this time, Jiake will bring workers together, to show them the real picture of the American consumer home, tell them that our products are to be placed in this environment, the United States users will spend 5000 dollars to buy our sofa, the equivalent of the price of an LV bag, we produce the same luxury goods as the international brands, should be proud, should also use the same excellence to treat our products.
There are many details like this implementation and process improvement, need the founder a little bit to polish, even during the outbreak can not return home, Jiake will make at least three hours a week cross-ocean phone calls to communicate with the factory, which is a process of repeated grinding, but it is this persistence to make the ultimate experience of a good product.
Online social media and offline social display: Outer's "private traffic" and word-of-mouth accumulation
As a DTC brand, Outer abandoned Amazon at its inception, focusing its main sales channel on the self-owned website liveouter.com, with only a handful of ads on social media such as Facebook and INSIn addition, outer product design and outdoor living concept has also been recognized by a number of KOL, get a relatively favorable delivery price. Four months after its founding, Outer's sales have reached $800,000. In the same year, Outer appeared on the popular US tv show Shark Tank and took a $750,000 angel wheel investment from investor Lori Greiner.
Lori Greiner has a pen for Outer on his social account
But the windy start didn't make Outer feel any easier. Gyke is well aware that in the future, as new competitors increase, the traffic dividend will not last forever, and the brand itself will become increasingly dependent on Facebook and Google, so it cannot grow by burning money and needs to look for "private domain traffic" that belongs to its own brand.
The sofa category relies heavily on offline experiences, but offline furniture stores are still a long way from real outdoor applications, and an equally sized courtyard in Miami and Chicago faces completely different weather conditions. In Outer's values, it's ridiculous for consumers to "buy outdoor furniture in a store with a constant temperature and air conditioning."
In fact, backyard is a very special scene in American culture. For religious and cultural reasons, the American concept of neighborhood is very strong. In the U.S., neighbors are a special role between friends and relatives - traveling together on weekends and usually helping to look after children and dogs, with strong social attributes; American consumers spend a lot of money renovating and renovating their own backyards as an important window for making friends and showing off themselves.
The last time Giaco started a business was to do off-line crowdswing, and he thought of using crowdsoopausure and socializing to promote Outer's products: instead of spending a lot of money building offline stores, it would be better to return that money as a discount or reward to "experience home" users.
With that in place, Outer made what seemed "a little crazy" at the time, launching an event called "Neighbourhood Showroom": a rule that anyone who has already purchased Outer products can apply to become an "experiencer" on the official website. After the applicant has passed a rigorous background check in the background, Outer will send a professional photographer to take a photo of the applicant's real backyard and upload it to the company's official website, and potential users interested in purchasing Outer products can make an appointment to visit the nearest "experience home" backyard directly. Each new user's effective visit, whether or not it is a single, "experience home" can get a reward of 20-50 dollars, but do not get any product sales commission.
As soon as Outer's "Experience Home" program was launched, it received a lot of positive reviews from users, and in less than a year, it has hundreds of offline experience homes across the United States, as well as thousands of others waiting in line to activate.
For consumers, such a socializing scene in the neighborhood is fun and sincere. While the "experience home" model is ostensibly a bonus-driven one, people who can afford a $5,000 outdoor sofa don't really care about the tens of dollars in rewards, preferring to meet friends with the same values.
Through this unique social experience, Outer not only enhances brand re-purchase rates and consumer lifecycle value (LTV), but also significantly dilutes marketing costs. So far, the average conversion rate for the Experiencer program is more than 33%, i.e. at least one in three visitors is an Outer user, and the ROI for Outer products has reached 800%-1500%.
 Team: localization, localization, or localization
If the strength of the Chinese team is that it is close to the supply side, its disadvantage may be that it is too far from the demand side. Some work, such as branding and content, may need to be left to the U.S. team. The extent to which management can give local talent space is often a key factor in success or failure. From this perspective, finding a highly capable co-founder locally and building a highly trusted local management team is essential.
While Outer was still in the idea stage, Gyco found a product partner from Linkedin. He used LinkedIn to retrieve dozens of designers from well-known companies in the industry, one by one sending private messages with only a few words: I am a serial entrepreneur, I have a supply chain in China, and I now have such an entrepreneurial idea. One of them quickly responded to him, Terry Lin, then director of product design at Casper, a well-known DTC mattress brand in the United States.
Terry later said he doesn't usually respond to such messages, but noted that Gyco's Linkedin account has more than 10,000 followers, many of whom are mutual friends, and has gained initial trust and 2010 respect for the stranger. After several rounds of communication, Terry was moved by Gycco's ideas and enthusiasm, and the two decided to team up to set up Outer and start an online outdoor furniture brand.
As a Chinese who came to live in the United States from an early years, Jiake is already very familiar with American culture, but still encountered in the process of starting a business. Outer's head of product branding, for example, is Nike, a very senior professional who offered to take $50,000 to take a set of photos of the site as soon as he took office, when Outer's first payment was only $200,000.

For "take out 25% of the company's cash to take a few photos", Jiake was very hesitant, but finally agreed, and then the photos went online after the effect is very good, quickly won the user's favorite. As for the American executive, Gyak admitted, "Every time he gives me advice I feel so expensive, really distressed dare not do, but every time the effect comes out, I feel that the money is very valuable." "
Another concern is content. Whether it's brand copywriting or selling copywriting, Chinese teams may want to find domestic companies to do it cheaply, but in reality there's a big difference between Chinese english and local English, such as durex, which is ostensibly derived from durability and reliability, but dur is a during prefix, and rex and sex have similar pronunciations. This terrier European and American consumers see will understand, and other cultural circles of users will not understand at all. Domestic marketing companies often do not speak English authentic enough, and there will even be typos, making it difficult for U.S. users to pay for the text.
Therefore, the brand and content should be given to professional companies to understand the local culture to do, these companies are actually a team of creators (creative director), including planning, paperwork, photographers, designers and so on, they will be the overall control of the aesthetic and toned products, some of the top companies will be particularly expensive, but the quality of doing is very high. Where Chinese entrepreneurs traditionally think they can save money, the U.S. may really not be able to save, especially in many details, or fully trust the local team, do not have too much control.
Source: Risk Peak
Huiyu Global Family Think Tank (FOTT)
The first consulting firm in China dedicated to providing services to family offices, with an excellent team of experts, excellent expertise and rich industry resources, is committed to incubating high net worth families to set up their own family-owned single family office (SFO)/private multi-family office (PMFO), and to provide advisory services to asset managers on how to better conduct family office business, effectively driving their transformation and upgrading. Huiyu is committed to becoming the "McKinsey" of the family office industry, is the local FO industry's ecological nurturer and observer, is the closest to China's top family peers.
Recommended reading:
1、The new crown epidemic is ravaging the world, family capital "master" new crown vaccine investment
2, heavy! Authoritative experts interpret BVI's latest amendment: the most serious violations of the declaration can be forced to be removed
3, charity New Deal to send three positive signals, real estate donations or there will be a blowout!
4, the perfect combination of guardianship and family trust to help the family achieve "the full range of people's wealth"
5、A hundred years ago, Woolland's method of defeating plague is still valid, and Liang Qichao is known as "the nationals are unique"
6, Europe's old families have a common characteristic, with the resilience to survive the crisis!
7, the new crown outbreak brought the family business privatization opportunity, at the same time this is also a bet!
8, domestic trust company family business which strong? The capacity gap is huge, especially with customization



Welcome to forward the collection and follow us

Disclaimer: The content published by the Huiyu Global Family Think Tank is for the information of readers only and does not constitute a recommendation to buy or sell any investment vehicle or to close any transaction, nor does it constitute financial, legal, tax, investment advice or investment advice. We shall not be liable for any consequences or losses arising from the direct or indirect investment in the content of the information involved in this WeChat.
---