With the local fashion brands of Mertespoonway and Senma, is it possible for China to have a ZARA-style fast fashion giant?
In recent years, fast-fashion imported brands such as ZARA, H.M. and GAP have entered the Chinese market and quickly captured the minds of young people. Mertespoonway and Senma have been reduced to three or four-line brands. But a decade ago, Mertespoonway and Senma led China's fast fashion trend. Like Zhou Jielun once said "mixed fan" of the Mertes bonway, and Han Yu endorsement of "what to wear is what" Senma.
But in fact,InnovationcasesThink.The genes of the creation of domestic fast fashion brands have not been lost.Domestic developed e-commerce environment, is cultivating a new batch of fast fashion brands.The term "fast fashion" already points to two characteristics that such clothing brands must have: rapid production and trend formation. After the release of "Little Times", "Ode to Joy" and "Together", Taobao had the same model the next day.
The current "fast fashion" is not only the unilateral design ability of merchants, but also a keen sense of the market. If there is the most understanding of the C side of the e-commerce platform, it must be Taobao, it starts from C2C. Taobao also announced the launch of the "IF" program to train 100,000 new featured merchants.
the inevitability of decline

The decline of Meibang and Senma is actually humbling. Meibang, Senma for 10 years 80, 90 years later, is the representative of the tide. Two advertising slogans, "Don't go the usual way" and "What to wear is what to wear", attracted the attention of many consumers. These consumers are also the main consumers of current consumption.
If the market is sensitive enough, Meibang, Senma should still have a great opportunity. Senma's latest report shows that the number of offline stores nationwide fell by more than 900 and net profit fell by 97%, while Mets Bonway did not do better, with half-year operating income of 160 million yuan, down 40.64 percent from a year earlier. The outbreak has accelerated the decline.
When Meibang went public in Shenzhen in 2008, its market capitalisation had climbed to 18.5 billion yuan, making it the largest clothing company in the country. Founder Zhou Chengjian became the richest man on Hurun's rich list that year with a value of 17 billion yuan. Since then, Meibang has opened 5,220 offline stores. But then, Meibang fell into the downhill of the store.
At that time, the domestic e-commerce field has been surging. Taobao alone had an average monthly transaction figure of more than $10 billion for the year.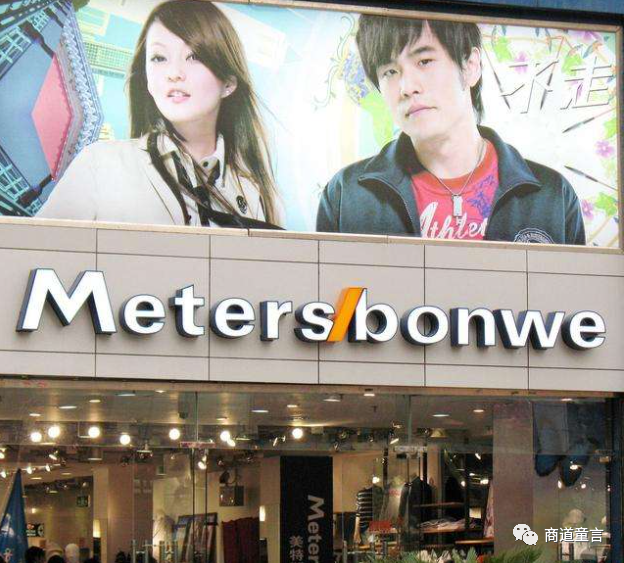 Meibang also tried to save himself. Around 2010, "Van Hak sincere goods" once caused a sensation in the domestic garment industry. "Love network, love freedom, love late to get up" of the object detonated the success of the transformation, online sales channel sales reached 2 billion yuan. So Meibang launched its own e-commerce platform, "Banggo.com",The lack of operational expertise has accelerated its own decline.
In fact, the decline of Meibang and Senma is inevitable. Meibang and Senma made a fortune on the eve of the mobile Internet era.Brand's product attributes are more dominant, brand can guide consumers what is "good-looking" and "trend".But after the advent of the information explosion era, everyone's hobbies are not the same, receiving information is not the same, the circle is not the same, with the same aesthetic crowd itself is a niche, that is, the so-called "thousands of people."
In such a large context, the brand's target group will not be too large, the current fast fashion brand can not open a large-scale store. In recent years, China's fast fashion status has gradually shifted to the online, the clothing industry is more than 2 trillion, half of which comes from the online.
This is also the previous Alibaba founded the rhino wisdom to choose the clothing category as a model of a reason. (Extended reading of "The Book of Extensions"Ali's new manufacturing debut, rhino wisdom will bring about the traditional garment manufacturing industry what impact?》)
In fact, in the age of information explosion, everyone has different hobbies, different information reception and different circles. People with the same aesthetics are themselves a lik market, the so-called "thousands of people".
The transformation of the fashion industry

The biggest reason why China's local fast fashion brands have failed in the mobile Internet age is that they cannot achieve "fast and stylish" at the same time.
Foreign brands such as ZARA are performing better than domestic brands, at least in terms of speed of renewal. ZaRA, for example, randomly selects a large V on Instagram and designs a new style according to its criteria. ZARA has new products almost twice a week and showcases 12,000 new products in stores each year. The average display time for each new product is 3-4 weeks. It's not easy for brands with heavy-duty models to achieve this speed.
With global markets, it is almost impossible to continue to operate well in accordance with each market. In other words, ZARA is "fast" but not "fashionable". By comparison, Taobao's iFashion clothing trend museum of 30,000 small and medium-sized merchants, each month to launch 600,000 new products, annual sales are more than twice ZARA's annual global sales.
Second, fast fashion brands have difficulty getting funding to support offline store creation, and offline form of heavy asset models also poses a high risk.Therefore, Meibang, Senma to adopt a contraction strategy, it is difficult to see the independent fast fashion brands in a large area into the business super.
The online operation of e-commerce platforms almost avoids this risk. Unlike Meibang's "self-high" platform, Taobao's iFashion program, its e-commerce capabilities, and Tencent WeChat's private domain traffic plan can all play a role in series BC. In particular, designers, large V, net red, self-media, stars and a large number of KOL, are suitable for the use of these channel models.
A thousand consumers

After 80, 90, or even 00, is the main consumer of the garment industry, young consumer groups should let young people decide what to wear. At present, many designer studios, big V network red, self-media, is a small team composition, they have to do, to a large extent,It's about finding and letting more people know that they're designing clothes that people like like.
Younger consumer groups bring more dynamic, diversified and vertical markets.It also provides opportunities for thousands of small businesses to grow together. In the 1.4 billion consumer market, everyone has a different definition of "fashion". Such as secondary yuan, workwear, Japanese, Korean and many other styles,In itself, there is an aesthetic divide between different groups and groups.
Even the current ZARA, H.M. and GAP can't solve these problems, ZARA is more of a solution to the "fast-volume fashion" scenario, and their design style is relatively monotonous, as foreign brands, they can not understand the preferences of the Chinese market.
In reality, the successful transformation and development of clothing companies, Li Ning and Benny Road is worth mentioning. After Li Ning abandoned the national sports brand label, Guochao Li Ning has become the new label, while Benny Road chose children's clothing as the cut. (Extended reading of "The Book of Extensions"Paradigm mistakes and self-help, Li Ning saved Li Ning, and then what?》)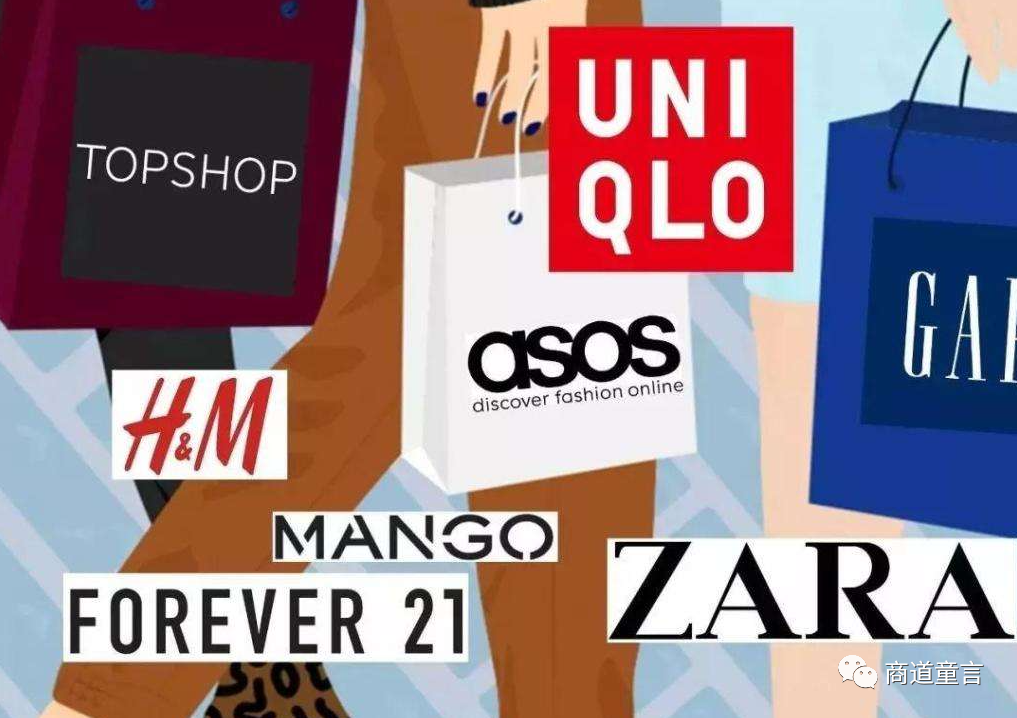 Maybe in the future, there won't be a fast fashion that can have the same size as ZARA, but that's probably the norm after the fast fashion revolution. Maybe in the future, in addition to enjoying the clothes in the store together, they will probably find other common hobbies and labels. The true soul of China's fast fashion is actually hidden among thousands of small private businesses.
Like to be able to like a compliment! Welcome to Innovationcases!
---