That's right! That little secret in your house is here!
Have you ever fantasized about having a home of your own in the city you love? What is home like in your idea?
Emily Anderson's new book, STYLED (Style of Home), has this set of test questions.
Use 20 questions to find the right style for your home
The thousand-year-old problem that plagues countless people will end today!
Emily Anderson is one of the most popular softwear artists in the United States, with 740,000 Instagram followers. Her new book, STYLED, has been hailed by Ins fans as "Designing the Bible."
If your answer is:A - 1 point; B - 2 points; C - 3 points; D - 4 points; E - 5 points; F - 6 points. Please take out the paper and pen and start calculating your total score. (Part of the content does not need to be too harsh, choose closer to it, when necessary to join the fantasy)
1. The first thing you do when you get home from work is:
A. Pour yourself a cup of hot tea and browse a blog about street fashion while curling your body on a hand-woven white pillow by the fire
B. Hang your coat neatly in the closet, put your keys and sunglasses in the small table at the door, turn on the stereo, and play an electronic jazz song
C. Go home? You'd rather go to the opening ceremony of the gallery and have a cocktail with friends at midnight
D. Take off your shoes, light a few candles, and relax through meditation
E. Put on your home slippers, pour yourself a glass of whiskey with ice cubes, and open the latest issue of The New York Times
F. Hang your antique bike on a wall hook and continue to decorate your recycled wooden bookshelves with the latest treasures from the flea market
2. At the flea market, this kind of thing will catch your eye:
B. An oversized black-and-white pattern
C. The Ackley Stacking Box of Lucite
E. A small stool designed by Warren Platner, a well-known home designer
F. Long-standing radio vacuum tubes
3. Your party may be like this:
A. Family and many friends come, drink a few glasses of vodka, taste a series of desserts, and then we go to the disco
B. Several guests share dishes prepared by a friend of your new restaurant
C. Some friends enjoy a light appetizer and a new work of art that you've been busy with recently
D. Only the best fresh sushi on a bamboo plate and a serving of jasmine green tea for matching
E. A cocktail party, decorated with fine spirits and cigars, invited many brightly dressed men and women
F. The party in your attic opens the door to anyone who comes with a beer, and your DJ friends make records for everyone
4. Your favorite seat in the residence is this:
A. The fork-bone chair you inherited from your grandmother has been a happy place since you put a fur pillow on the chair
B. A corner of the dining table bathed in the sun - the morning sun perfectly warms the space by penetrating large floor-to-ceiling glass windows
C. The black leather chair designed by the modern architect Le Corbusier, which you always like and never tire of its bright lines
D. Teak loungers in the yard - Koi swim around the pool, which is a great place to see
E. You like to lie on a recliner designed by design guru Charles Eames after a long day's work and rest your feet on a cushioned footstool, which is the perfect place to kick off your shoes and read a good book
F. Classical architect-style bar high-footed stools, whenever you sit there, you can't help but think of the different people who have liked this stool for years
5. You like to buy household goods here:
B. I have enough household items
C. Shops in the nearest museum of modern art
D. Your favorite Japanese store - Unprinted Good (Muji)
E. Design with existing household items
6. What two colors do you want to live in in your lifetime?
C. Slate blue and wine red
D. Moss green and gray-brown
E. Pale yellow-green and pale peach-pink
F. Stone cyan and iron brown
7. Your bookshelf is most likely to be conspicuously displayed:
A. A collection of redwood candlesticks
B. I like clean spaces and don't put debris
C. A hand-blown glass container
D. A copper lye from Tibet
F. Great-grandfather's typewriter
8. You want to live in this city:
9. Before you go to bed, your favorite things to do are:
C. Brush the show on the big screen and watch the latest movies on Netflix, the online movie rental
D. Relax through meditation
E. Smoke a cigar or drink some Scotch
10. Your dress is somewhat similar:
A. A simple A-word dress - apparently with pockets for use
B. Regular, classic, impressive
C. A less eye-catching dress: simple fit, medium-range
D. Any linen fabric - comfortable, natural, soft and flowing
E. Iconic, sexy clothes with vintage brooches that give the feeling of "come and talk to me."
F. You don't like to dress up, but you like to look cool: skinny jeans, grey T-shirts, cognac brandy-toned vintage locomotive jackets
10 to 19 minutes 
Scandinavian style
You love nature and you like minimalist style. You like the sun and open the window to let it in at the first opportunity. You don't put too much furnishings in your home because you like a spacious, clean environment and don't often stay at home. You always enjoy your outdoor time in good weather. And when it's cold, you keep your energy alive to get rid of the winter blues.
Scandinavian design likes to use minimalist decoration, in the decoration of the emphasis on functionality, a large number of white, a small use of black tones and wooden structures, and the appropriate decoration of some colors, so that the house has a different style.
20 to 29 minutes
Minimalist abstract art style
Collectors may think you're upset or have obsessive compulsive disorder, but you're probably the freest of all your friends. Who needs something? They only prevent you from living the life you want to live. Anything you bring home is well thought out. After all, these objects take up space. So if you need something, you tend to collect an attractive piece and place it in a simple and orderly manner.
Minimalist abstract art design is rustic, neat, modern - no extras can be removed to add to the sense of design, and the material of the object says it all. Excellent design often derives from minimalist abstract art, such as the hanging wall between the living room and the kitchen, creating a luxurious open space, and the furniture in the room also seems to be full of modern art.
30 to 39 minutes
Zen style
You believe in "flow", and whether you believe it or not, you're always looking for a way to open the house: light a candle or fold sheets to match the sofa perfectly. Your home is your paradise, so just stick to the basic elements of purity.
Zen style is an oriental style of decoration (also known as "de-decoration"), advocating a minimalist way to pay attention to the material "emotions." These rooms use natural materials, large amounts of woody elements and green plant bonsai to make minimalist designs less bare for balance, harmony and relaxation.
40 to 49 minutes
Contemporary style
You are not a nostalgic person. Instead, you live in the now and look to the future. But that doesn't mean you'll change your style every five minutes. You know what you like and insist on: quiet and comfortable nights, tidy bookshelves, and casual rooms.
My point is that any style that doesn't involve the past is contemporary. But in the traditional sense, the contemporary style lines are bright, relaxed and casual, with no over-the-top decoration, skipping designs that are too decorative or too feminid. And, most importantly, always keep it tidy.
50-59 points 
Industrial style
You're a person who likes to mess with things and likes to make good things yourself. You're a little eclecsy, doing what you love like like a nerd. You'll never get bored with craft beers, assembled bikes and ingestors. You like to start with the original state and hope that the internal structure is possible so that you know how everything works. Your dream house is an abandoned factory loft in Brooklyn, with pipes exposed to a shiny Edison bulb hanging from a plug cable. You find yourself collecting a lot of metal and wood, but you've never collected anything refined or polished.
Industrial style is more mascust, in the past decade has won a very successful return. Factory trucks, typewriter tables, once practical items have become a modern home life popular furniture. The original rough surface looks like it was intentionally unfinished. Old materials are converted into tables or shelves for shelving. Architectural elements throughout the space are visible, which can help reduce design costs.
60 to 69 minutes
Medieval modern style
There's nothing irrelevant or fancy about your style - your dress is impeccable, iconic, and well-combined. An elegant and simple straight dress with a unique necklace and simple heels, you know the charm of this combination.
You like to dress carefully and attend dinner parties, or maybe you like to enjoy a Manhattan cocktail while you cook. Good design means everything to you, and the death of entrepreneur Steve Jobs is a huge loss.
With a simple and beautiful design that concentrates technology on the most practical features, Jobs is a true genius. Are you still immersed in the story of mad Men's final season? You're lucky, and now you can incorporate the creativity and attitude of don Draper, the show's lead character, into your home design.
Medieval modern style is a strong retro atmosphere, they have masculinity, bright lines, full of charm. This style, which appeared in the 1850s and 1960s, was intended to oppose the more decorative traditional design and the aristocratic attitude that prevailed before the Second World War. After the Second World War, more optimistic people wanted to change. As a result, modern furniture and architecture have become more popular. The object begins to return to its most practical, sculptural and ergonomic form. The furniture began to be lightweight, with thinner legs and feet and more functional features. As a result, people can live easier and rearrange as they please. Bold geometric patterns and neutral tones with bright blocks lit up the room.
70 to 79 minutes 
70s style
As a "flower child" (a young man who resists traditional lifestyles and norms and advocates a "love, peace and beauty" life), you can't help expressing yourself, whether through art, music, or intimate conversation. Emotional personalities also influence your furniture design: you love fur (artificial), fluffy carpets, or super comfortable comfort chairs.
In fact, Tom Wolfe, a well-known journalist, once used the term "I am the only decade" to describe the 1970s. During this period, when the Vietnam War broke out, people were disillusioned and began to focus more on themselves and their families. The combination of natural neutral colors with bright, bright blocks of color is more odd than ever: basically, you want to move everything into the house.
80 to 89 minutes
Bohemian style
You don't leave much room for anxiety or rules. Why is that? You're just busy stacking your fabric layer by layer, with Moroccan thick round chair cushions painted like glue. You think of yourself as a creative person - an artist or a writer (professional or amateur). You often look relaxed, layered and careless, with a bohemian atmosphere all over your body.
Because bohemian enthusiasts have put a lot of effort into reducing their hobbies, a variety of decorations are required. Want to meditate? There is a large pillow here. A walk? Pick up the sarab-style women's clothes on the sofa. When guests suddenly appear, pillows, cushioned stools and makeshift tables on the floor come in handy.
90 to 99 minutes
Modern charm style
Welcome to Hollywood. For you, the world is a stage, and we are just your audience (and I hope it's your guests). If someone calls you the "drama queen", you'll take it as a compliment because you're dramatic, charming, and extraordinary. So should your house. You can't leave extravagant sheets, bright shades and gorgeous drawings. If given the chance, you'll paint your wall with red paint that matches your lip color. So, what are you waiting for?
The modern glamour style is transformed by the Hollywood Regent's decorative style, which was born out of a 1930s movie scene and has a fancy luxury between black and white. Thanks to the dazzling stars who inspired the home, Hollywood Regent's decorative style quickly became popular. Luxury, exaggeration, intensity and high saturation are key elements of this style. It values soft lines, metallic materials and luxurious products, and is gorgeous and dazzling in every corner.
100 to 109 minutes
Complete 80s style
For you, it's important to have fun and dance your hands - after all, there's only one life. You like to take risks, follow trends, and like strangely shaped and colourful objects - it's not unusual for you to have a vintage beanbag chair under pop artist Andy Warhol's prints. As Andrew, the star of The Breakfast Club, reminds us: "We're all lovely weirdo, but there are some people who are better at hiding."
In the 1980s, interior design was characterized by many tacky details (excessive use of lilac and printed cotton). Still, it has some interesting moments, bringing young, energetic and even slightly out-of-control art renovations.
110 to 119 minutes
Country style
Simple life is what you want most. For someone like you who is naturally fond of home life, there's nothing like eating a meal on a renovated table (the vegetables on the table have just been picked from the garden) after a long hike in the woods.
The rustic setting designs an out-of-home home: always lazy, warm, down-to-earth and comfortable. In these spaces, stripes, colored lads, monochrome plaids, and broken patterns are common. The country-style house is as romantic as the one built by Ryan Gosling, the heroine of Rachel McAdams, in the film "The Notebook of Love."
120 to 129 minutes
Traditional style
Your character is the oldest of all kinds - dependent and respectful of tradition. You always remember the past - the way things used to be. You don't like the noise of modern society. Instead, you yearn for black-and-white movies, old hard books and rooms with candles.
A traditional residence is warm and seductive, with a gentle atmosphere. The house layout in the TV series Downton Abbey is a model of a luxurious traditional style. The design of the house in the film "Love Is Complex" is a modern interpretation of the traditional style, which is called the new traditional style.
Of course, we also know that choosing a home is a painful and happy process, and now the Levy family plus is new!

No matter what your personality preferences are, here you will be able to find the home of your dreams.
In the spirit of limited space, unlimited slogan of life, to the supply chain , SaaS platform , star live MCN , online and offline channels , digital marketing to form a closed loop of the residential experience, only to bring you the experience of packing.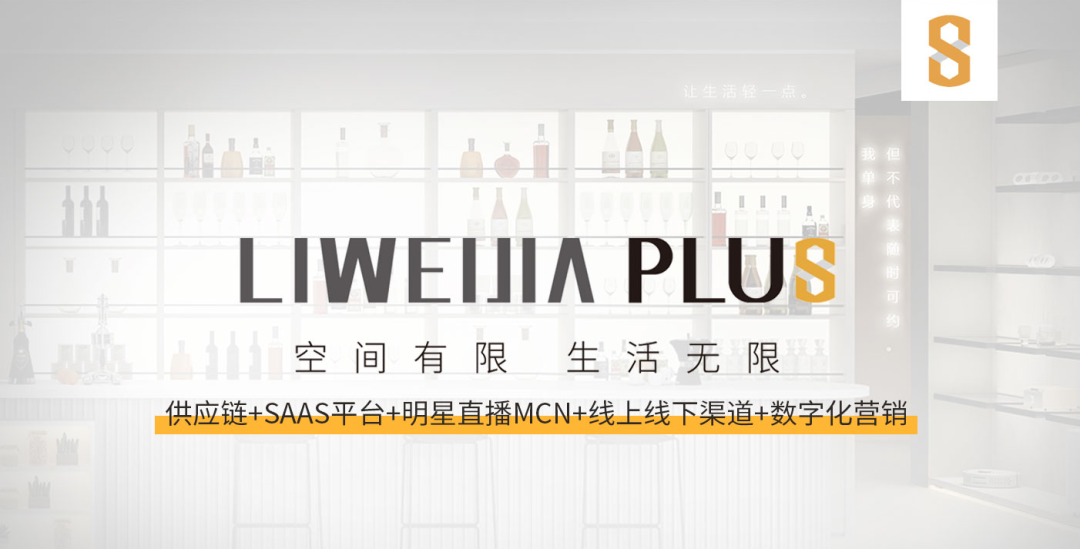 Click below to read the original text to view information about Levy's plus
---