Tencent's "Star River Project" shines, social advertising talent advances to the "triple jump"

Since the premiere of the "Star River Project" on September 12, tencent social advertising optimizer training session of the first phase of Hefei, Changsha, Shanghai station, Shenzhen station four events fully closed. With high-density, systematic landing activities, in Central China, South China, East China market to form penetration, from more than 100 service providers of nearly 600 students to participate in the training and certification examination, through training with service providers docking, indirectly affect advertisers.

At a time when social advertising is booming, the gap in the market for social and performance ad optimizers needs to be filled. In response to the needs of service providers, Tencent Social Advertising Advocacy, Tencent Marketing Institute founded and joint executive committee institutions to create a "Star River Project" to face-to-face landing activities to enhance communication with service providers around the world, training professional social and effect advertising talent, to build a sustainable social and effects advertising ecosystem.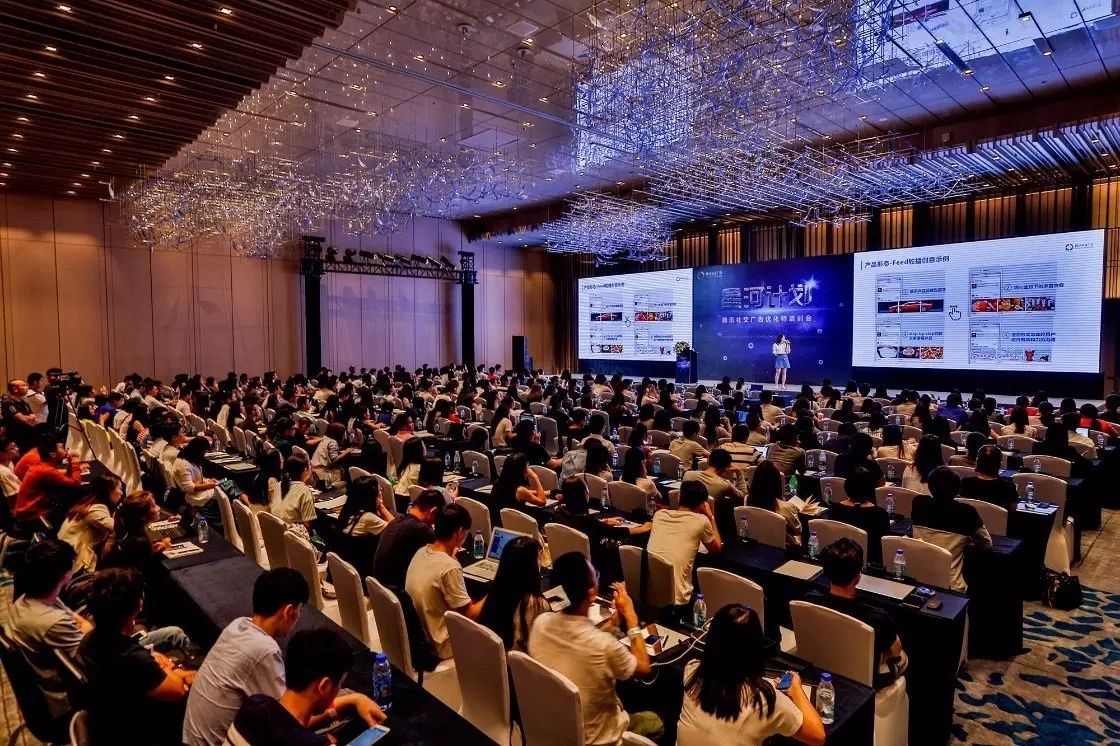 One-on-one special empowerment service provider in Changsha, Hefei,
With Shenzhen and Shanghai as the axis radiation in eastern China


On October 18th and 20th, the Star River Project conducted in-depth training of junior social advertising optimizers and certification examinations in Hefei and Changsha respectively. Subsequently, Tencent social advertising non-stop transfer to Shanghai, Shenzhen, the entire training process docking more than 100 service providers, "Star River Plan" in South China, East China market full flowering.
The "Star River Project" ladder talent training mechanism consists of three main systems: optimizer training and certification, service provider professional promotion and certification, expert instructor training and certification. Optimisor training and certification according to the initial, middle and advanced in order to advance, students need to pass a level of certification assessment, further to obtain a higher level of certification.
In the first stage, with the primary advertising optimizer training certification system as the core, the Star River Project provides a systematic training system for optimizers from the two dimensions of cognition and practice. In terms of cognition, the advertising resources and product forms of Tencent's social advertising platform are combed and analyzed, including WeChat advertising resources, product forms, social advertising targeting systems, etc. In practice, from the perspective of account optimization to enhance the students' ability to optimize the operation and improve the transformation, including the material level, strategy level, optimization level and post-release reports, so that practitioners get professional cognitive ability and operational knowledge.
Through efficient and compact course learning, theoretical training is closely integrated with stories to enhance students' control over the content and characteristics of social advertising. Tencent's social advertising content system and practice cases have been fully reproduced. In the process of student progress step by step, Tencent will continue to push online courses, strengthen daily training offline, online and closely integrated offline, to provide additional resources for the gradual improvement of students' abilities.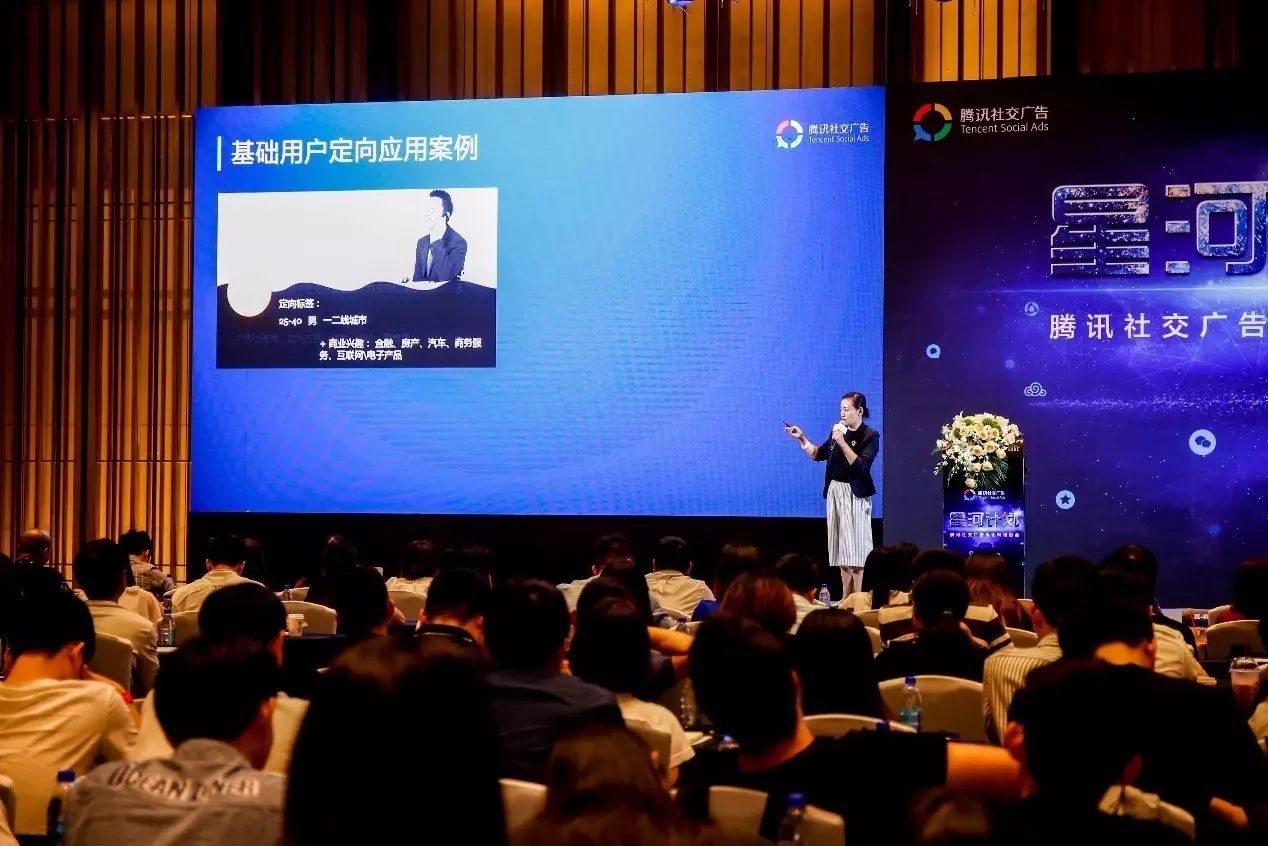 Push talent into the "triple jump",
Optimize the social effects advertising ecology


Marketing is no longer a single-line thing, nor is it something that any organization can take on. Tencent's social advertising to talent training as an opportunity to enhance the social advertising value chain of talent links, and partners to improve the social marketing ecology.
It can be foreseen that through the implementation of the "Star River Project", Tencent social advertising will help service provider partners to jointly train a group of solid foundation, real marketing experience and optimization skills of social advertising marketing experts and optimizers talent, the formation of a comprehensive social advertising talent echelon. At the same time, to professional stand up, improve the ability of service providers at the same time, to help advertisers optimize marketing results, to achieve a win-win situation.
The "Star River Project" is another practical embodiment of Tencent's open resources, capabilities and value effects of social advertising, and is continuously extending and deepening the chain of social advertising ecological services, and the future connection with industry organizations, service providers and other partners will be further deepened.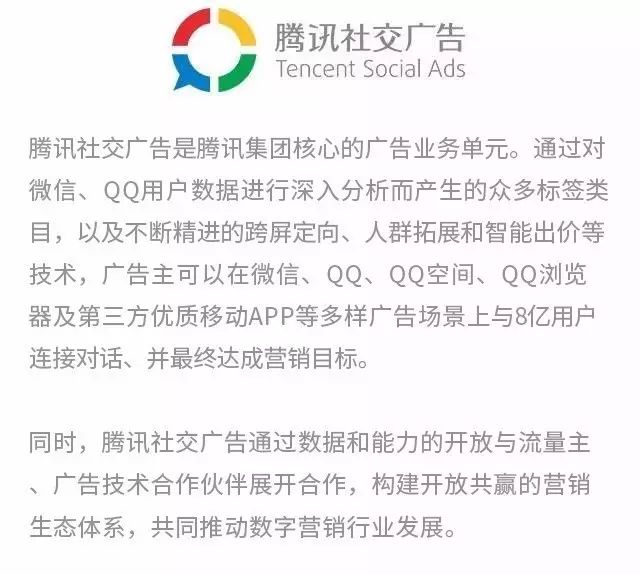 Sweep the code to pay attention and get more

---