Summary of Facebook's Advertising Marketing and Remarketing Operations (1)
From the album.
Luke's hands-on record.
Today this article tells you about some of the operations of Facebook advertising marketing, these actions from the group of friends to share my own practical summary.

The article mainly from the following aspects:
1, Facebook ads basic play:
Interest.

Drop.
Look like an audience.
List of customers.

2, Facebook in marketing.
Custom Audiences.

DPA ads.

First, Facebook ads basic play.

1, cast interest.
Setting the audience with interest is our most basic advertising approach, and we won't repeat it here. However, you can refer to the following articles, I believe it is very helpful to you.
How to choose your core audience and your associated audience.

The basic approach to running Facebook ads.

2, airdrop.

Airdrop big law is good! Good airdrop effect represents the sublimation of your delivery skills, the improvement of operational technology, and the outbreak of luck! All right, I can't make it up.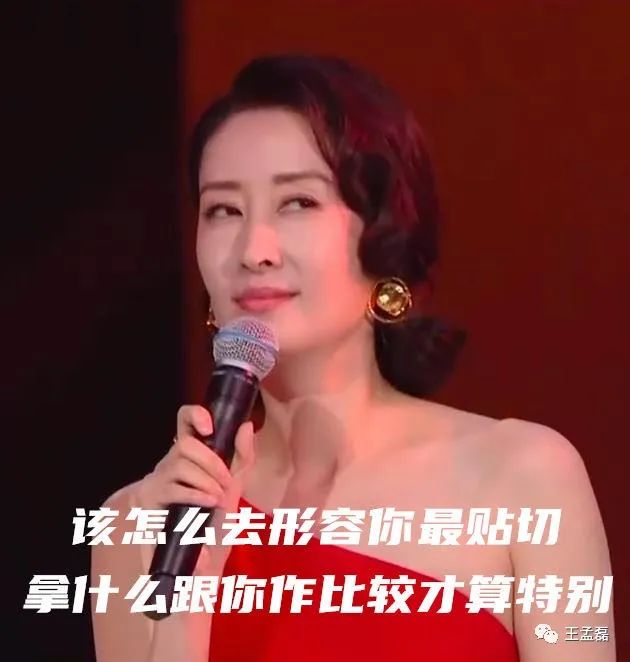 For my own situation: after a category runs up,I will try a at the same time, constantly testing the interest that can be singled out, b, look alike audience, c, airdrop. Usually the airdrop performance will not let me down.

After the late Facebook pixels were raised, the airdrops were even better than the lookiat, and because they were airdrops, CPM was quite low.

Based on feedback from facebook pitchers with a lot of data, they use airdrops directly when testing.

 In a word, you can try.
3, look alike audience.

This is also a common talk, do not do a detailed chat. Usually if we run advertising is using video footage, then the use of a more custom audience has to watch video 75%, 95% of the audience, if it is a picture or do not want to use video, but the number of people buying is not so large, may use add to cart these, if the order is more, of course, it is better to use the purchase as a custom audience.
Then we can try more lookalike audiences between 1% and 10%, and sometimes 1% is not working well.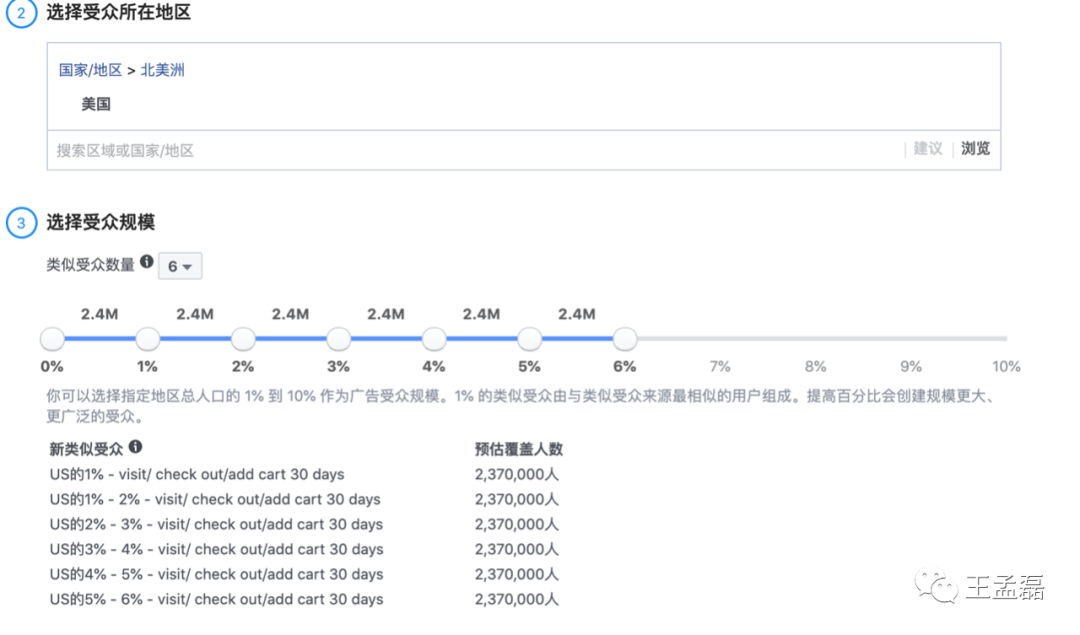 4, the customer list.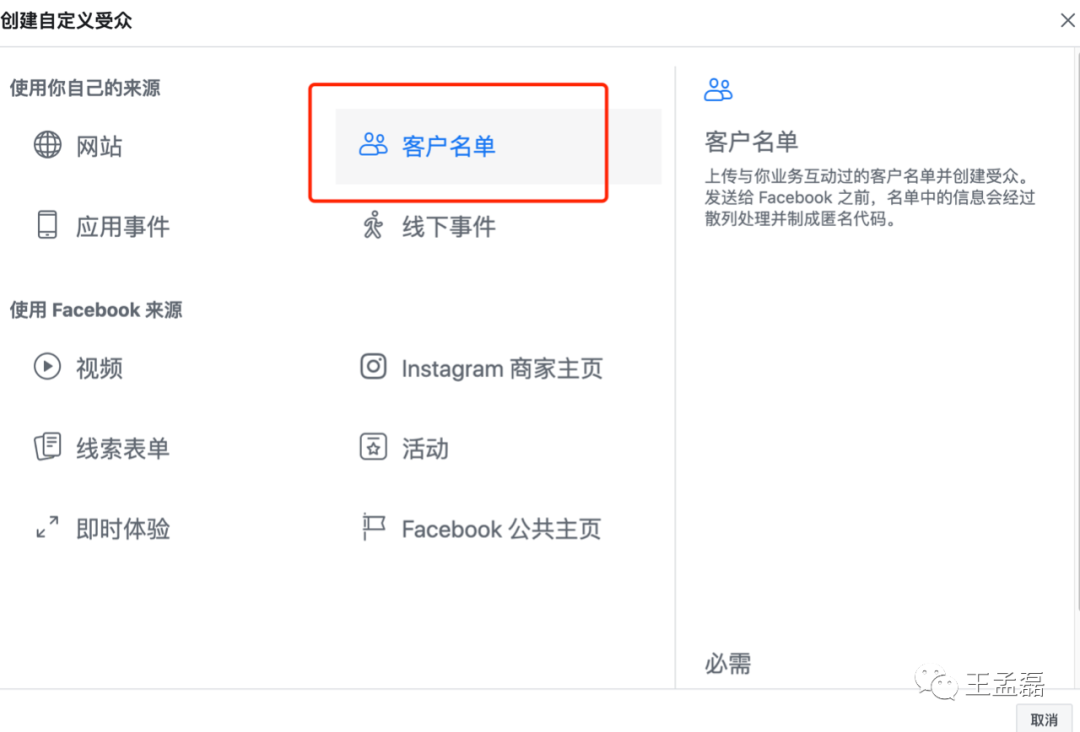 I'm here.The two products running are doing well.the case of the background order data up, and then made a customer list of the like-like audience.
Effect: one product works very well, later I have been using this customer list to make a similar audience, basically no interest and no airdrop, a single good;So, this thing, we're going to test it more. People say good or bad, are people's. If you say it yourself, you test yourself to count.
Then according to the feedback from some members of the group, it doesn't seem to work very well. But I think it's probably because.Reasons for not enough data.。 For example, one of my products, from the background of the data is more than 2000 single, the data uploaded, Facebook out of the custom audience of less than 1000. If so, it's less accurate to use this Custom Audience as an audience, and to make a lookalike audience.
In another case, there is not enough information for Facebook: the template for the list of customers we downloaded on Facebook is as follows.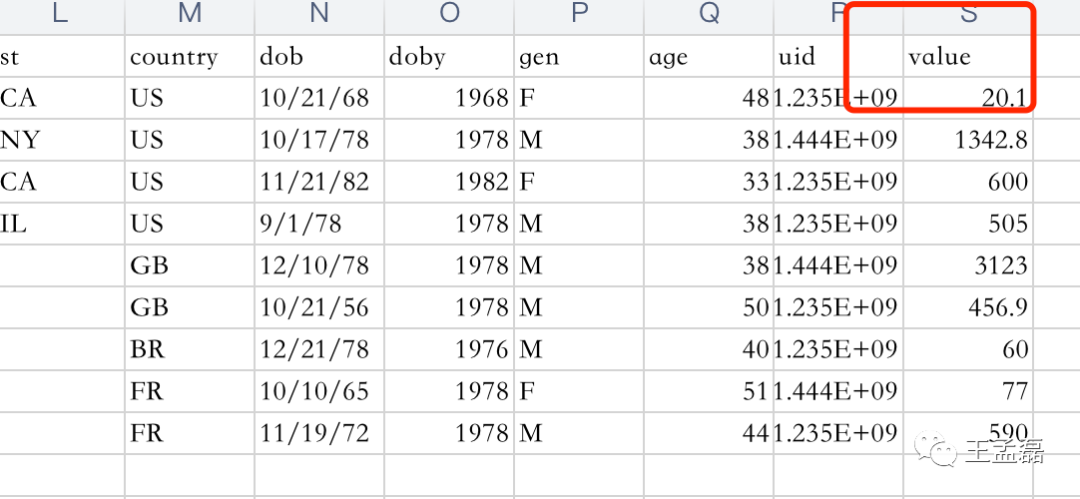 I had consulted a small partner in the group when I uploaded the client list, and he ran the client list very well.
His suggestion is only in the first line to upload the mailbox on it, the other do not care (ps: he operates a vertical station, the number of previous orders mailbox is very large, so people have this base ah)。 But the feedback from some of the small partners in the later group is thatMaybe we upload on the country, arc, zip code, and order value is better, because that will be more accurate.
If you run a product, in a good case, you may wish to try to use the customer's mailbox to do a custom audience, and then use it to produce a similar audience to run.
Especially for vertical station, a product of the order of the customer mailbox, can be used to do a lookalike audience run another product.

Second, Facebook remarketing.
1, Custom audience.
In fact, we need to understand the difference between "custom audience" and lookalike audience.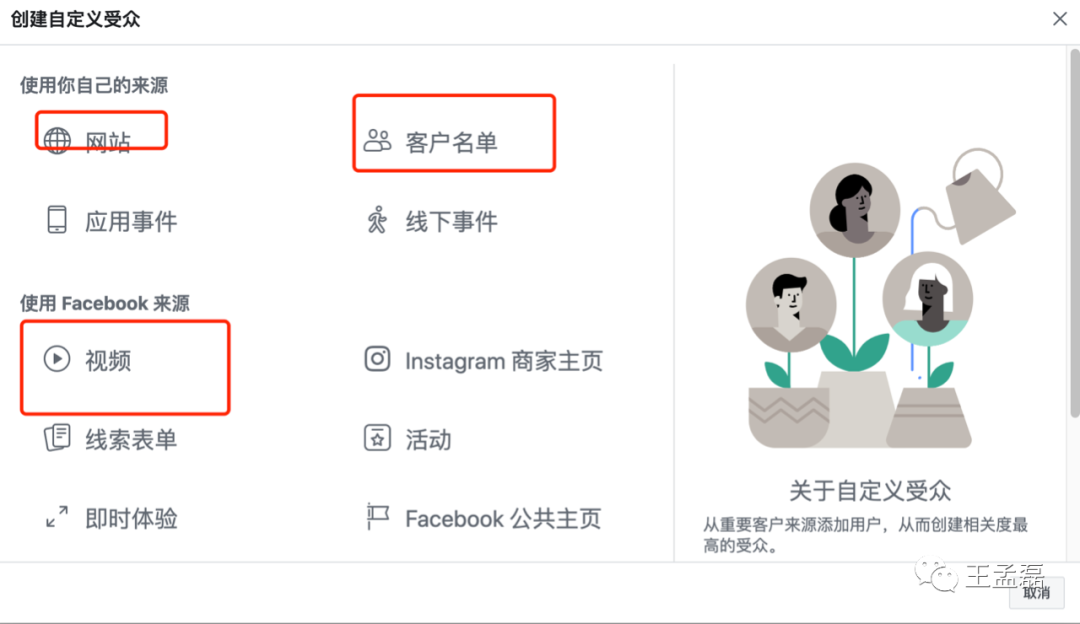 As in the image above, we get some custom audiences in some of the above ways, generally "websites", "customer lists", "video" these three ways we use more, get users also generally see our ads, this part of the people are.Custom Audiences

The larger the data source for this segment, the more accurate the audience we target for our ads.After all, there's enough data to make Facebook know what the characteristics are more likely to buy your stuff. But in general, our data source is still a little small, perhaps also 1000 plus.

So we.Need to do "Lookalike Audience", get more audience to run ads.But "remarketing" is what I understand as our "custom audience" because they're the ones who've seen our ads.
So I put "lookifers" into Facebook advertising, and "custom audiences" in the scope of Facebook ad remarketing. Then let's do it."Custom Audiences who've seen our ads.When marketing, this data is better, such as people with 6k plus, this ad is better.
If we don't have that many audiences, we can try it together for users like page view/view content/add to cart.

A lot of people asked me before that I was targeting these people,Do you want to do a particularly eye-catching advertisement, such as a direct picture, which is the product, and then the graph is a large 60% OFF or something.After consulting with other pitchers, the advice I give is:If you're lazy, it's not necessary. Also use the original ads can also, or new video images can also be.

Usually when we do remarketing, we can first select two groups of audiences:

Then run the ad when: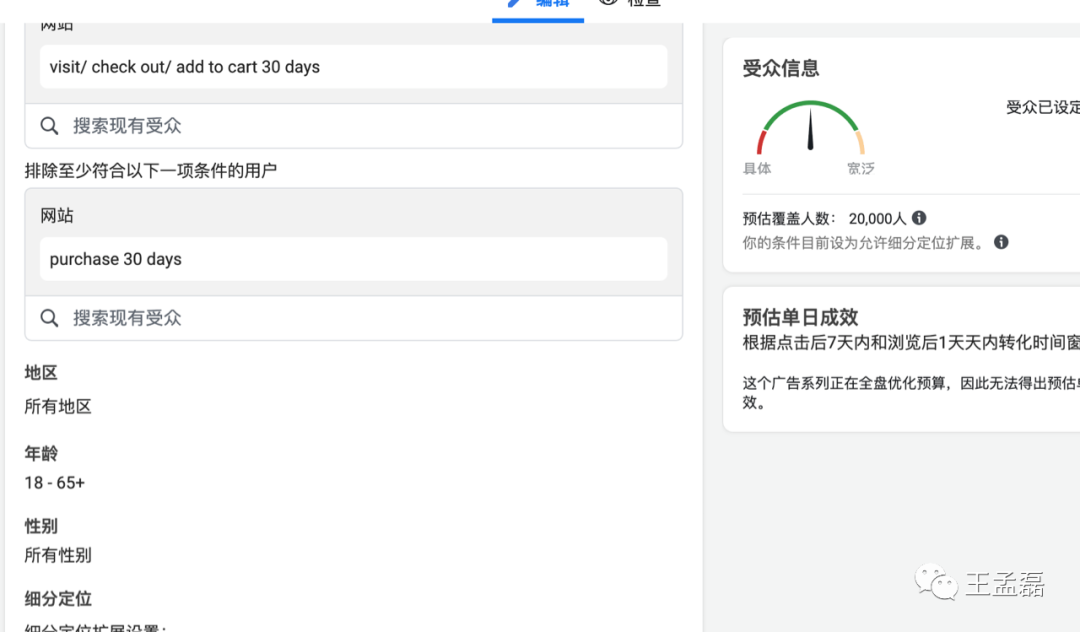 This allows people to make a "reminder" again for those who interact with the ads we've previously placed, but don't end up buying, and this group is more likely to buy than other audiences.
2, DPA ads.
This link, leave a suspense bar, haha. The feedback from the small partners in the group was good, so I was going to come up with a detailed tutorial for everyone to see. But my tests have not been successful for a number of reasons, including advertising accounts and stores. In the absence of data feedback, the detailed tutorial is not available for the time being, but will be written specifically later.
Here are some small partners to share, I think this thing is still very good, we are interested to try.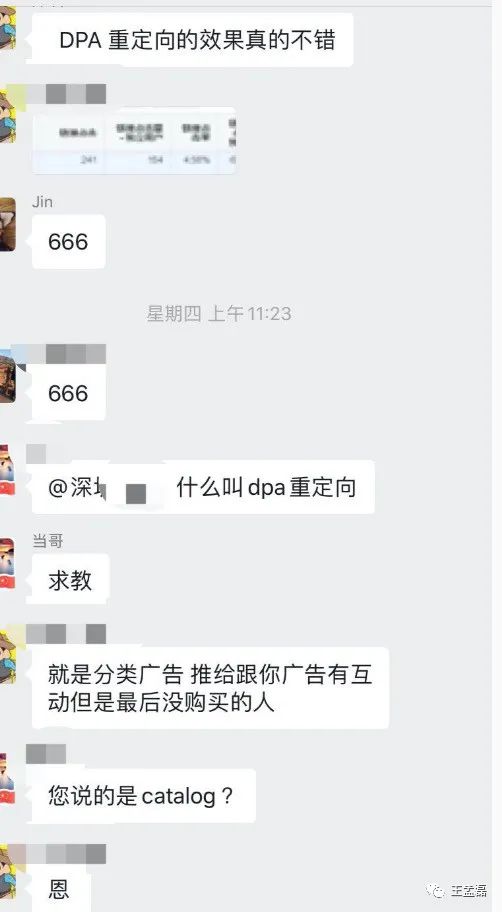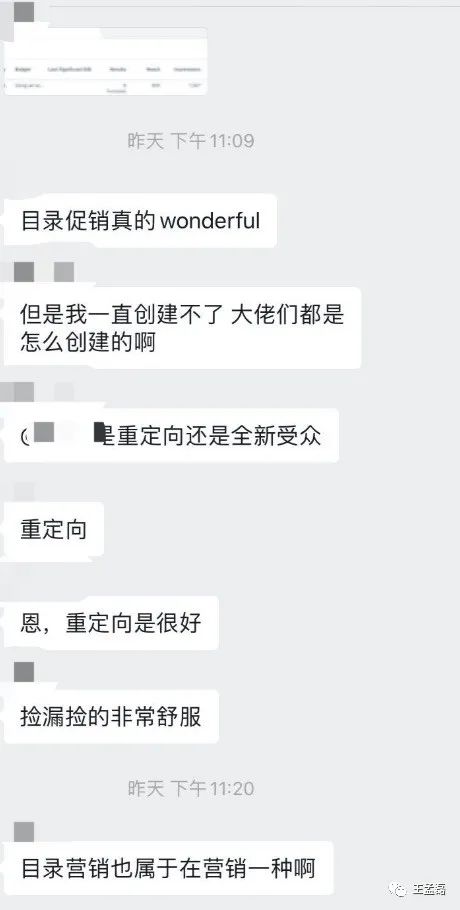 ---
The above, is about running Facebook ads some of the run summary, because the content is not perfect, so the article named I specifically added a (1), followed by a chance to have out (2) (3) (4) series.
Running a Facebook ad is a testing process. Our products are not the same, advertising accounts are not the same, the audience is not the same, the budget is not the same, in short, a lot of variables. So most of the things I'm saying in my article are to see people say yes, so I'll test them. I tested out the results, I just put out to show you the specific process.

So these things we look at, they're not rules, they're not universal laws, what we're going to do is test them according to our own circumstances. The test effect is good, that's good, of course, and if it's not good, think of other ways. It's not good if it's all right. That change products, change advertising accounts, change stores.

---