Social advertising three steps, no one can also make high conversions!
One of the small partners reflected: "Recently, the bid competition is getting fiercer and fiercer." Our small business is under too much pressure, in addition to raising bids, what other ways to improve conversions? "
Of course.Ad serving typically consists of five basic elements:
Ad bits, footage, targeting, bidding, landing pages
These five elements are ring-linking and complement each other. Found it."Advertising bits, materials, orientation, landing pages"The best combination, without relying on short-term incentives to bid, can also bring a lot of exposure, orders rolling in!
Form the best combination, as long as the following is completedThree steps:
The purpose of the test
The elements will be arranged and combined, a small range of delivery, accumulation and analysis of the original account data and conversion data in each dimension, clear the basic delivery direction.
The test length
7 to 10 days, weekdays and holidays are covered.
Running a news ad space, such as Tencent Zhihui Push, needs to consider the difference between a working day and a weekend. Financial products also need to pay attention to the data comparison before and after payday. For example, every month on the 6th, 10th, 15th, 20th, etc.
How to do it
In this step, you need to divide your ads into different groups, try different feature combinations, "single variable" validates data, and "single variable" means changing only one element if all other elements remain the same. Specifically, you need to:
Set up."Benchmark Ads"1 and set its combination to:
 Ad bit 1 plus footage 1 plus orientation 1 plus landing page 1
Set up "Contrast Ads" N, which are combined with:
Compare Ads 1
Ad bit 2 plus footage 1 plus orientation 1 plus landing page 1
——Compare ad spaces;This allows you to see if "Ad Bit 2" is better than "Ad Bit 1" (below and so on);
For example, Baidu search marketing can make advertisers' information appear on the left side above, below, right; Tencent social ads have friends circle ads, public number ads;
Compare Ads 2
Ad bit 1 plus footage 2 plus orientation 1 plus landing page 1
——Comparing material;Now the advertising style almost reached the level of weekly updates, today's headline immersive fantasy ads can use video, pictures, panoramas and text;
Compare Ad 3
Ad bit 1 plus footage 1 plus orientation 2 plus landing page 1
——Contrast orientation;WeChat advertising "custom dotting radiation" and today's headlines of the business circle orientation can lead the city's business circle dense crowd to the store Oh, promote the store advertisers may wish to try.
Compare ads 4, 5, 6... : More feature combinations and more features to test.
By comparing the data accumulated during the test, you can choose 2-3 directions in each element, as well as excellent combinations, such as:
Combination 1
Ad bit 3 plus footage 1 plus orientation 2 plus landing page 1
Combination 2
Ad bit 4 plus footage 2 plus orientation 4 plus landing page 2
Combination 3
Ad bit 6 plus footage 3 plus orientation 5 plus landing page 4
The purpose of optimization
Around the customer promotion needs, enlarge the effect, test results for further verification.
The optimization time
20 days to 30 days
Optimization steps
According to the principle of "plus or minus", inject new products, new direction cycle testing, looking for the best direction.
Launch target
Get high conversion results.
The delivery time
Long.
How to do it
On the basis of the optimal delivery direction, consider stabilizing the delivery according to the following recommendations:
Budget
On demand. Promotional goals vary and budgets vary. For example, APP promotion, click, sign up, download budget is different. E-commerce products show, click and buy budgets are also different. If you want cross-border marketing through Google AdWords or Yahoo native ads, your budget needs to be tailored to the realities of the region you're serving.
Key ad bits
3
‍‍‍‍‍‍‍Online footage‍‍‍‍‍‍‍
6 bars/ad bits
Advertising ideas
15 to 25 groups
The amount of footage is updated weekly
≥ 10
Total online footage
≥ 20
‍
‍
‍
‍
‍
‍
Doing these three steps doesn't mean you can rest easy. Ad serving is a process that is continuously optimized through a loop.‍‍‍‍‍‍‍‍
At present occupy the head of the Internet enterprises have a large number of users, data analysis more and more detailed, more and more complex background. New hands can be time-saving to operate.‍‍‍‍‍‍‍‍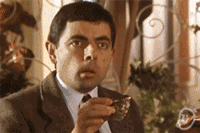 ‍
‍
‍‍‍‍Experienced optimizers can start with a promotion plan, shorten the time required at each link, quickly screen out the group of users who best meet the needs of product promotion, help advertisers save human and financial costs, and improve ROI faster.
Tianxing Tiantuo optimization team, many times in the micro-blog, sogou and other enterprises held in the competition won groups, individual awards. If you want to experience quality service, remember to make a phone call‍‍‍‍

Click."Read the original text"Learn more about Internet marketing
---