It's harder to go out to sea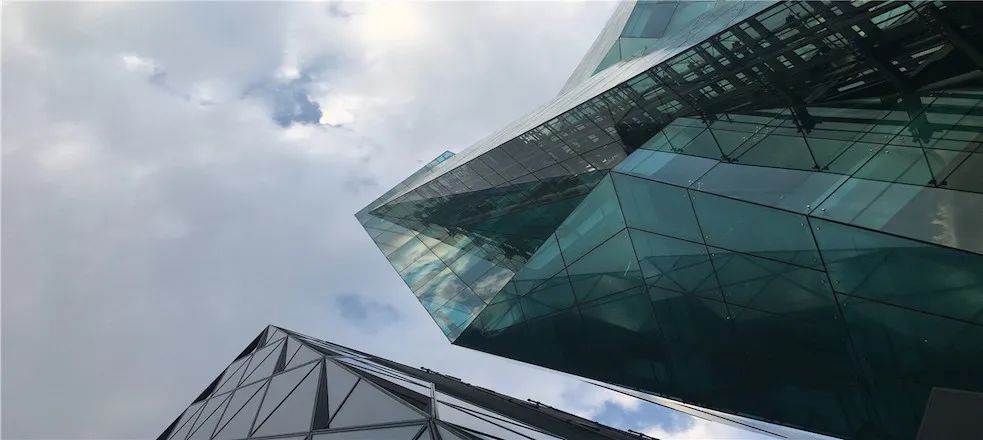 Foreign trade business owners have scaled back their investment in offshore services, leading to a sudden cold in the business of offshore service companies.
Wenwen

Hunting Cloud Network ID: ilieyun
"The company's global business has been greatly affected by the outbreak, and while our customer base has strong demand for digital marketing, we are beginning to scale back our budgets and even cancel ad campaigns in large numbers."
"Tian Chen these days feel anxious, customers overseas business is slow, resulting in overseas marketing they can not rush performance.
In recent years, as China's Internet traffic dividend has been divided, overseas markets have become the new traffic portal. However, due to the further expansion of the epidemic in the world, most foreign trade enterprises' revenue decline has become a certain point, it will be more difficult to go to sea.
In the face of uncertainty, foreign trade business owners by reducing the budget to save costs, and the investment in sea-going services has also been reduced, resulting in the sea-going services company's business suddenly cold.

Precision marketing services have fallen sharply
"The impact of the outbreak on foreign trade enterprises is very large, many enterprises have closed down, which led to our business volume is inevitably affected.
Chen Sheng, director of operations at Shenzhen's Yi billion information technology company, told The Cloud That the company's customers are mainly Amazon sellers and foreign trade companies, providing them with precision marketing services on overseas social media such as Facebook and Instagram, but the company's business has fallen sharply recently.
A month ago, Amazon slashed spending on Google advertising, partly to cut costs and to put more pressure on supply chains, warehousing and logistics networks by not wanting a surge in online demand.
In addition to Google, large digital advertising platforms such as Facebook and Twitter are already feeling the effects of the outbreak. Twitter's main revenue is two major revenues, one is advertising revenue, the other is data licensing and other revenue.
Twitter's CFO Ned Segel said: "The impact of the new crown outbreak began in Asia, but as the outbreak spread around the world, it has had a more severe impact on Twitter's global advertising revenue over the past few weeks. Twitter also cut its revenue forecast for the first quarter of 2020.
During the outbreak, ad revenue, which accounts for almost all of Facebook's total sales, is expected to fall from $18.37 billion to $17.98 billion. In the first three months of 2020, Facebook's share price plunged 19 percent, according to the data.
According to statistics, Italians have spent 70% of their time on Facebook since the outbreak hit hard. Facebook has not been immune to cuts in corporate online advertising spending, despite soaring usage in the countries hardest hit by the outbreak.
Tian Chen is a new person in the overseas marketing service industry, he felt deep pressure soon after entering the business. "Our Asia Pacific managers have been instructed by the head office business to change their sales strategy to appease and listen to customers rather than the proactive attacks of the past." Tian Chen lamented that the slowness of customers' overseas business led to overseas marketing service enterprises "everyone is at risk".
Founded in August 2018, the fast sea, in 2019 officially began to give sea enterprises docking platform, in the establishment of more than a year, such as AWS, Google and other sea-going service providers have become fast-going partners, but also to help many domestic head of the sea enterprises docking to high-quality resources.
Fast out to sea has tried to serve NEOCRAFT game company, last year in europe and the United States market successfully released the Japanese painting style of MMO class hand tour "Windland", and did the European and American MMO category first. "Last year, we hosted the GGCC (Global Game Docking Conference) in Guangzhou, but also specially invited them to share with the research and development, distribution team, many live distribution feel that learned a lot, but also helped NEOCRAFT and a lot of research and development team docking."
But in 2020, the landscape is hard to come by.
"Our business volume has been reduced by about 40 per cent, and now the global outbreak is not over, and some of our previous revenue comes from offline communications and docking sessions, which are now affected by the outbreak." In an interview with Hunting Cloud.com, Zhu Zhongwei, CEO of Fast Seas, said that the current business of offshore enterprises has been affected, the company's services of many offshore enterprises as a whole are slowing down the pace of external, related service providers are also shrinking spending.

Online business may become an opportunity
Microsoft has previously released a white paper on corporate travel, which shows that China's Internet penetration rate is now higher than the global average after a high growth rate in 2012-2015, but as the dividend period subsides, domestic mobile Internet growth slows significantly and overseas markets become the new traffic inlet.
But going to sea is no easy process, and many companies do not know much about overseas markets and lack experience operating overseas. How to quickly enter overseas markets and integrate local resources has become an urgent problem for enterprises to solve.
In the past 5 years, sea marketing has always maintained a high compound growth rate of more than 40%. From the initial tools, games and other companies, to the present cross-border e-commerce, manufacturing, foreign trade, Internet finance, media and other fields, these companies are very urgent demand for sea services. A number of offshore service companies have emerged in the market to serve offshore enterprises through the development of scientific marketing strategies and programs.
Although many enterprises have a certain awareness of sea marketing, but in the past a long time, enterprises have not mastered the correct marketing methods and ways of view. Many people haven't really realized what globalization means for Chinese companies and offshore marketing companies, or even simply understood it as a Facebook agency, a Google agency.
Pan Fei, CEO of A-share digital marketing leader Blue Cursor, believes that with irreversible globalization and a new wave of technology, sea marketing will continue to maintain rapid growth, a large influx of talent and rapid iteration of the business system to create the next hundred billion dollars of new track, sea marketing will also enter the next golden five years. Whether with Facebook, Google or the hot TikTok, embracing globalisation must be the most mainstream thinking in the next 5-10 years.
Positive signals are also releasing, and online business for offshore service companies may become an opportunity. Take the blue cursor as an example, its revenue of 90% from digital marketing, February 4, blue cursor in response to the outbreak of the company's business marketing, said that the outbreak made allergies less out, coupled with extended holidays, online entertainment time increased significantly, promoting games, short video, sea and other advertising online, advertising in January 2020 is expected to be related to the European down payment significantly increased compared to the same period last year.
Moby Dick Sea is a comprehensive service platform dedicated to serving China's pan-Internet enterprises overseas, doing all the Industries, Companies, Products and Services with Internet properties. Affected by the overseas outbreak, the company's offline business has been suspended, most of which has been moved online.
"Previously, our offline activities were mainly offline exchanges such as the Global Traffic Conference, as well as consultation and training activities such as Moby Dick Class and Moby Dick Open Course, and as a result of the outbreak, our course content has been transferred online, mainly through online content services such as Goosecom." Wang Xiaohan, the person in charge of the beluga whale out to sea, told the network that after the outbreak, the company carried out an online sharing meeting for the enterprise's "immunity" to the sea to do interpretation.
Fast-going CEO Zhu Zhongwei also said that the company's online business is gradually recovering, for the company, the impact of the epidemic is controllable, which is also an opportunity and challenge to the platform, "compared to the real economy, the impact of the offshore industry or in the scope of accepting, such as the end of the outbreak, the prospects and recovery of the offshore industry we are optimistic." "
Communicate with interesting people and be welcomed by the cloud-hunting readership
(Microseal: lieyunwang07)





---