It's a must-see to go out to sea. Google Shopping Ad Creation Steps.
Unlike a search ad that shows text ads,Google Shopping Ads.Promote products to users by displaying information such as product pictures, names, prices, and store names.
Google Shopping ads are typically displayed in Google search results, the Shopping tab on Google Search, Google Images, Google Search Partner sites, and the Google Display Network.

The forms of common displays are listed in the chart below: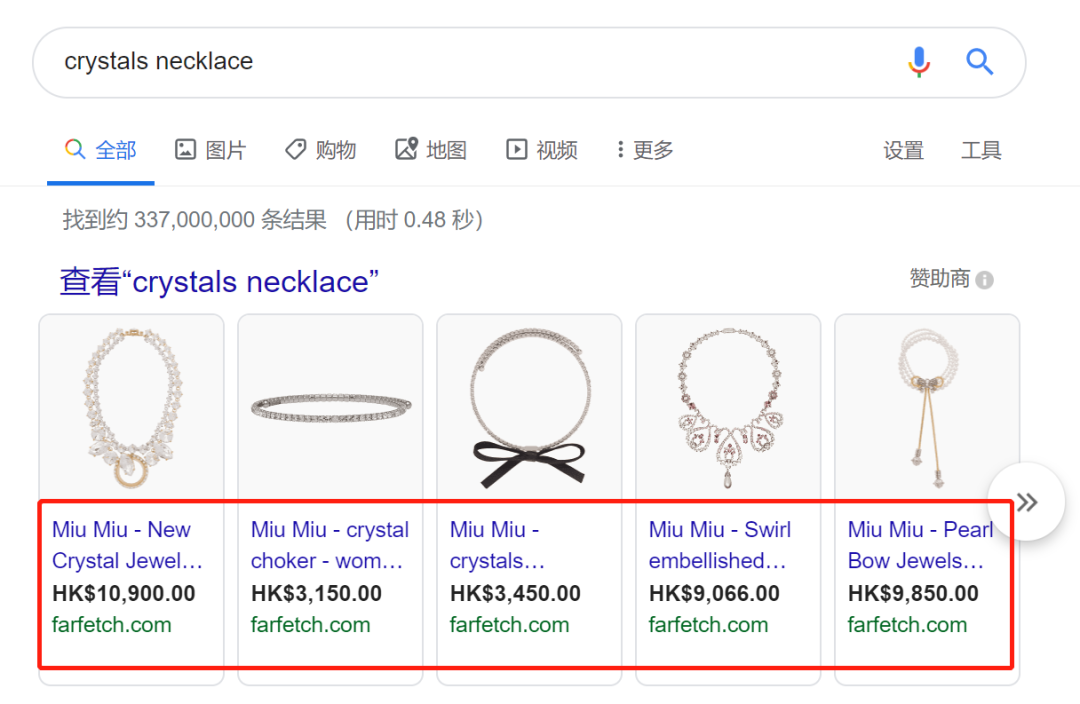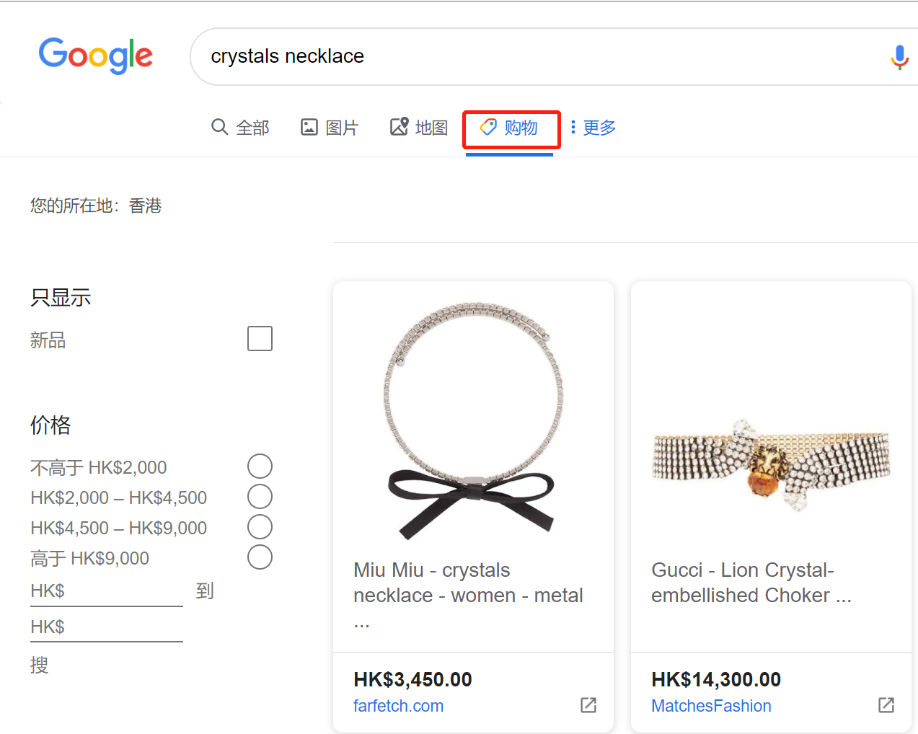 Shopping ads allow users to fully understand product information before they click on an ad, helping to bring more quality customers to advertisers and boost conversion rates.
To use Google Shopping ads, you don't need to write any ad, just upload your product data to Google Merchant Center and create a shopping campaign within Google Ads.
Google will then show users the most relevant products in your uploaded product information based on what they're searching for.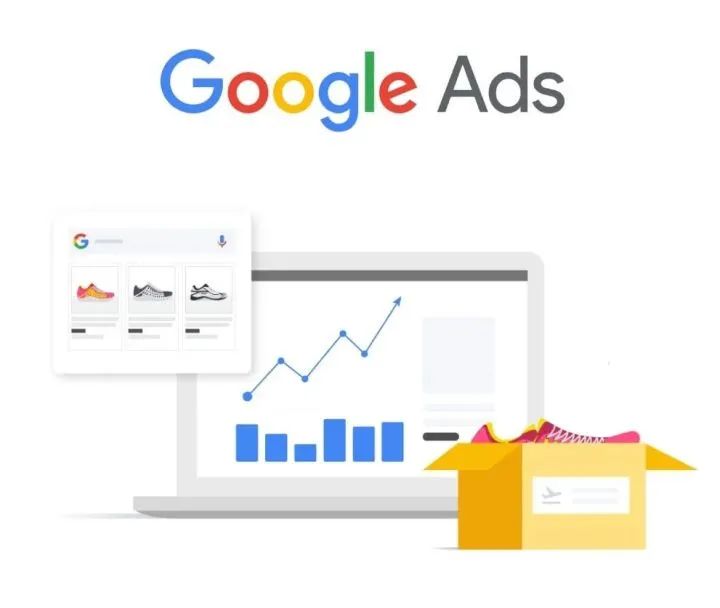 Next, we'll take a step-by-step look at the steps you'll take to create your Google Shopping ad:
First, sign up for Google Merchant Center.
Register for Google Merchant center, fill in the business information, complete the website certification, service agreement confirmation and other steps.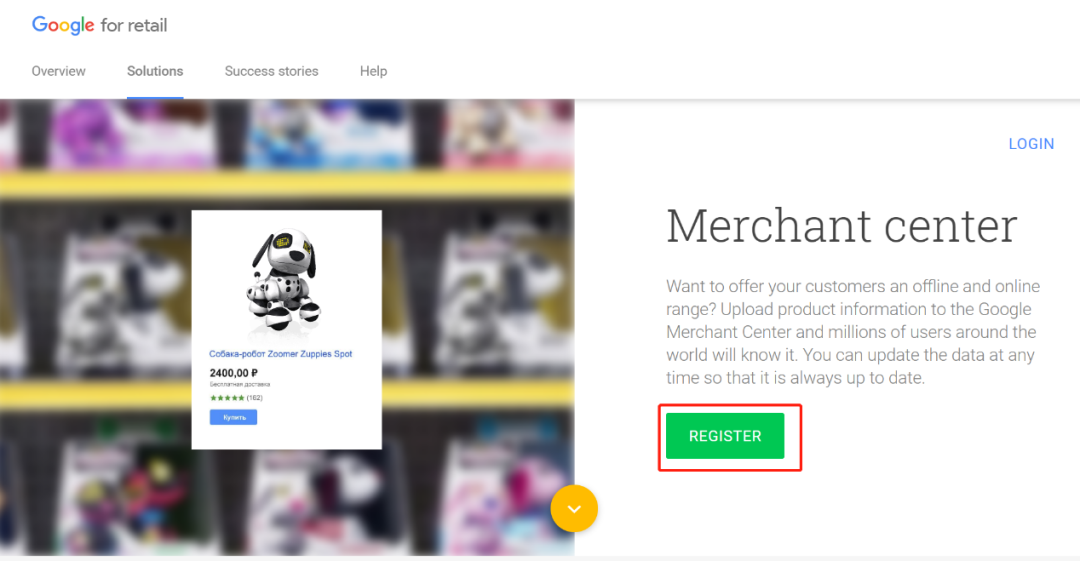 Second, create and upload the feed.
When creating and uploading feeds, make sure you comply with the Product Feed code and shopping advertising policies. Ineligible feeds can lead to product rejection selling and even the suspension of Google Merchant Center accounts;
Select a blue plus sign to create a feed and select the country and language to be launched: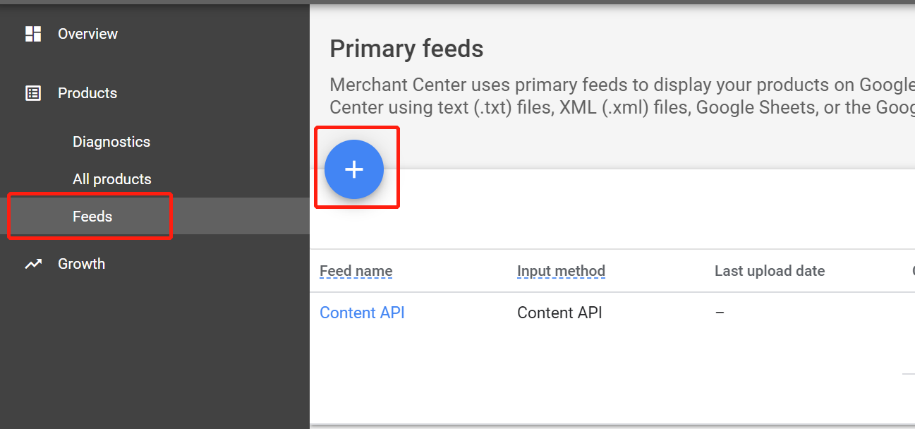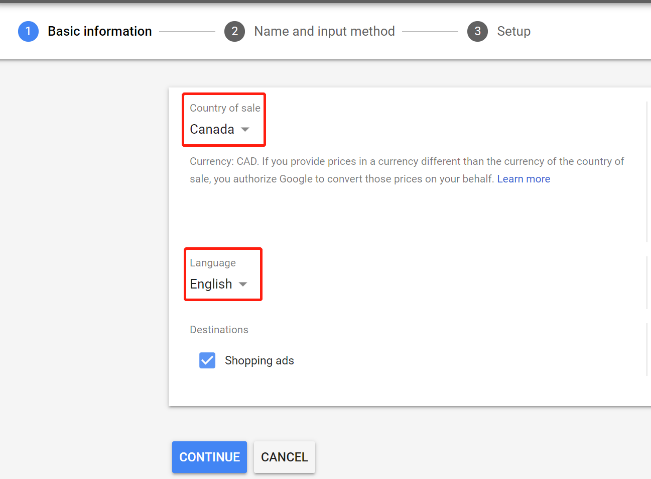 There are several ways to upload a feed:
1) Google Sheet: Create and manage product data in Google Forms (with templates for reference) and it will automatically save and submit them to Google Merchant Center;
2) Scheduled Fetch: Host a file containing product data on the website and have Google periodically extract updated content for application to Google Merchant Center;
3) Upload: Create a file containing product data and send it to Google Merchant Center via SFTP, FTP, Google Cloud Storage or manual uploads;
4) Content API: Use The Content API for Shopping to automatically upload product details.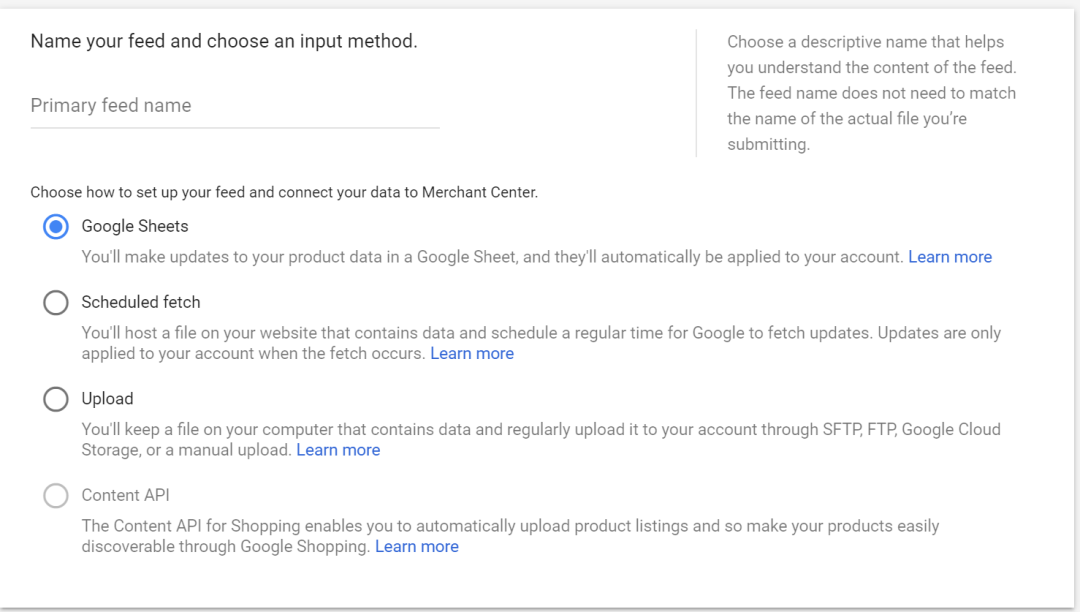 Third, set up freight and taxes.
Set reasonable taxes and freight rates according to different circumstances;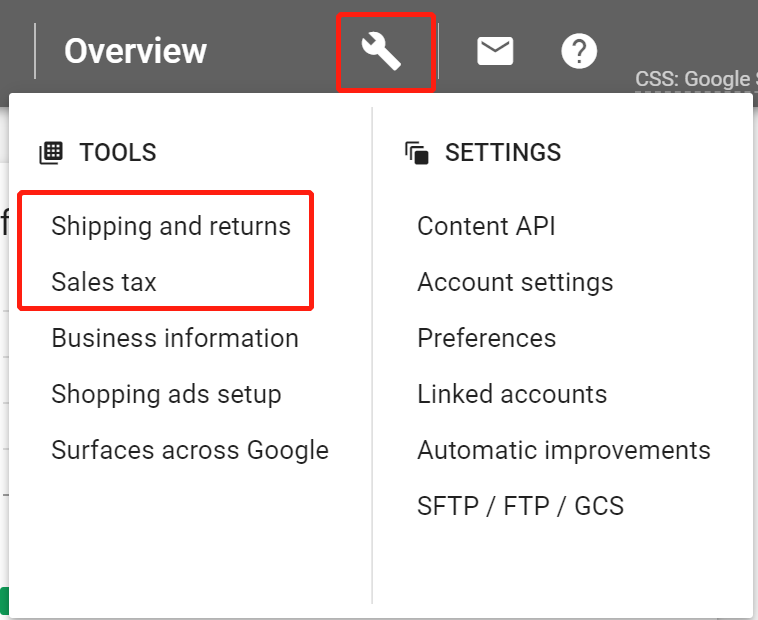 4. Link to Google Merchant Center and Google Ads accounts.
To complete the account association, you need to meet the following conditions:
1. The Google Ads account corresponds to the same login ID as the Merchant Center account;
2. The user has administrator rights to the Google Ads account;Click on the tool icon to associate your account.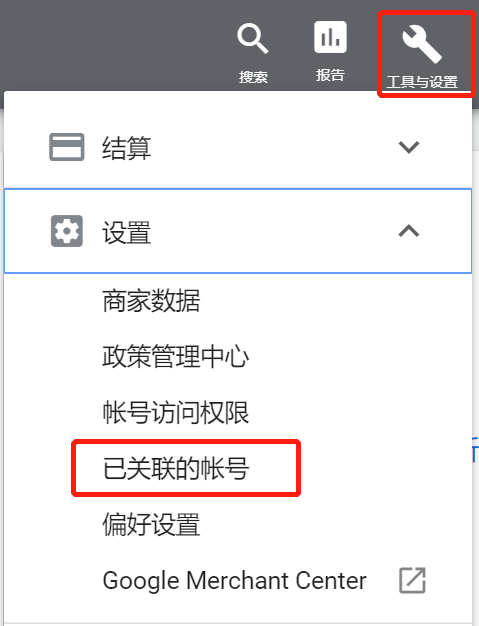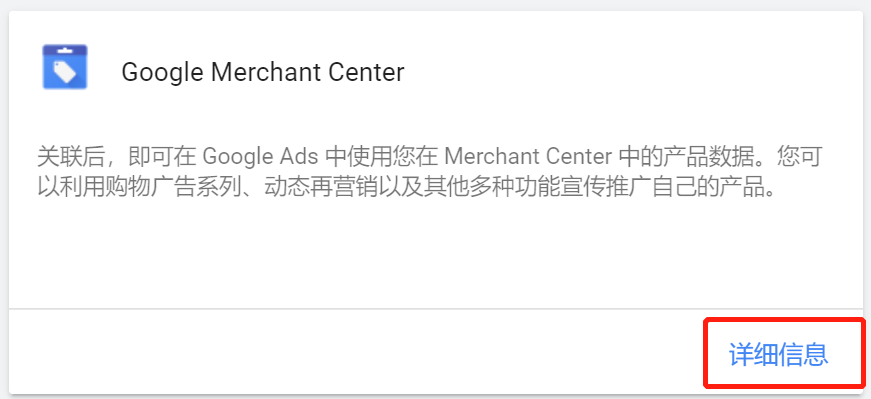 Fifth, create a shopping campaign.
Go to Google ads backoffice to start creating shopping campaigns, click on the plus sign, and choose to create a new campaign;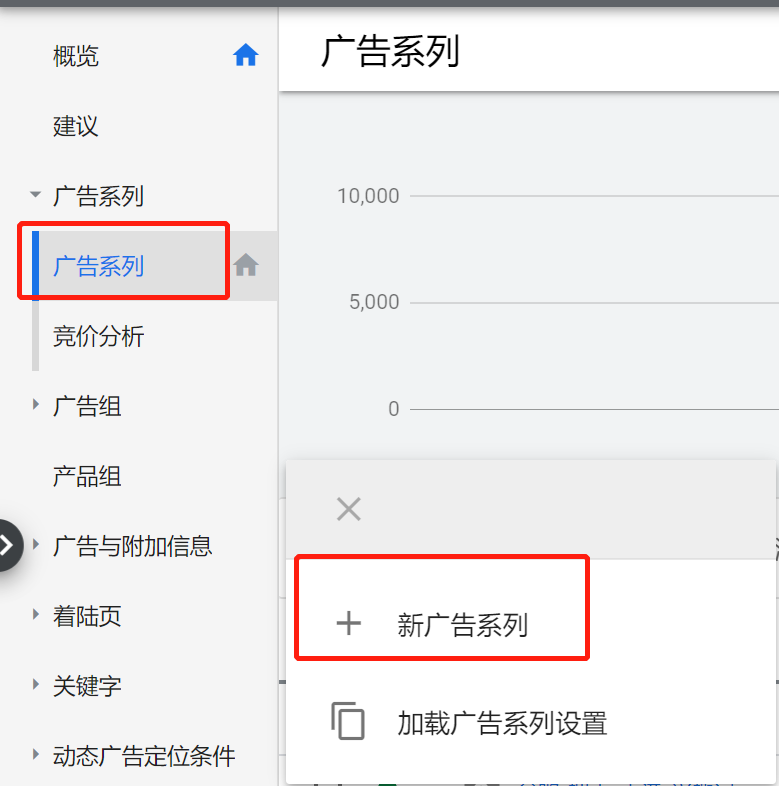 Follow the steps to select your ad target for sales, select your Shopping campaign, then select the type of shopping campaign (the shopping ads are divided into standard shopping campaigns and smart shopping campaigns), and the feeds you want to use and the country you're running.

Next, start the campaign's naming, bid, daily budget, delivery network, location and campaign priority settings, according to the different conditions of product delivery to fill in;
Once your campaign is set, you'll need to select the type of ad group for standard shopping campaigns. Standard Shopping campaigns have two types of ad groups: product shopping and window shopping.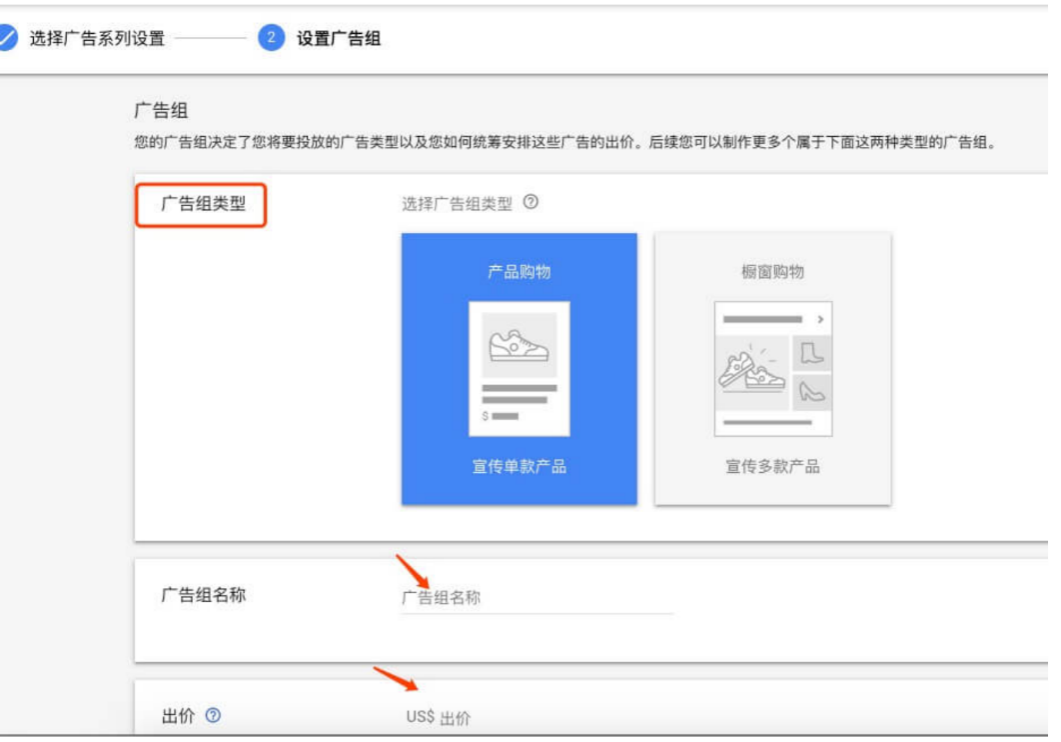 Product shopping ads are suitable for promotional items and can be used in most countries.
Window shopping ads can promote multiple products at the same time, allowing advertisers to attribute a subject or product with a common goal to a class of simultaneous promotion.
After clicking on the window shopping advertisement, the window-like page will be expanded to show users a variety of products, convenient for consumers to compare and select directly.
Window shopping ads need to add creative material, according to the need to upload images, fill in the advertising title, advertising content description and other information.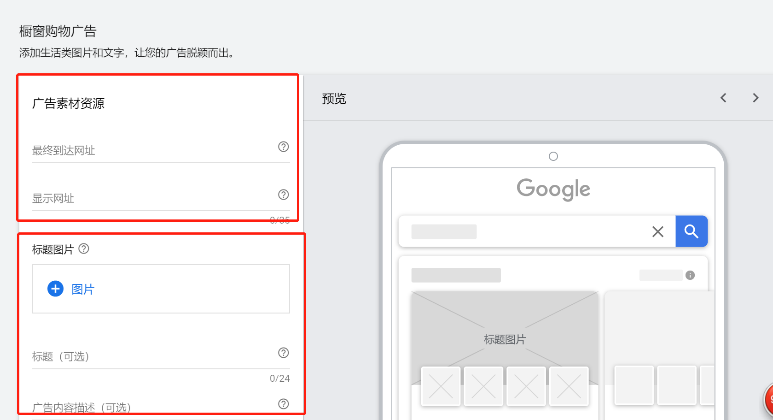 Once you've completed the steps above, your shopping ads will start running as normal.
Google Shopping Advertising Strategy.
(1)Apply ingons of cross-border e-commerce model: boutique independent station brand, non-grocery store;
(2)Strategy: First set up a test shopping campaign, and then according to the data feedback, the performance of the product will be put forward individually to do a new campaign;
(3)Excluding keywords: keywords with low business value for large brands;
(4)The region of delivery is subdivided to the state;
(5)Bid method: Artificial bid.
Google Shopping Ad Optimization Logic. 
When Shopping is optimized, there are two main aspects: the quality of the feed and the account structure.
Feed quality optimization:Mainly reflected in how to make the system better learn your product, that requires us in the title, description, product type (their own custom product classification, imitation of the product type structure) constantly optimize, such as manual lying again, SEO editing column re-editing and so on.
(1) Product level optimization:
· Excluding non-profit products (no conversions)
· Reduce bids for potentially profitable products (conversion siftors or CTR3%, CPC low)
· Optimised Potential Product Landing Page (Cost Amount - Product Unit Price, CTR4)
· Optimize general product advertising (spend amount s/product unit price, CTR2%)
· Optimize profitable products (ROAS meets requirements, but produces only 2 orders or less)
(2) Keyword optimization:
· Isolation and exclusion of any unrelated keywords.
· Exclude search terms that do not have conversions.
Account structure optimization:Mainly reflected in how to make the list of items / items allocated to more resources,Get more profit.
Part of the content in this article is from the source. Deep Nor Marketing College.
Shenzhen Starmap Internet Technology Co., Ltd. (Shenzhen) is the official marketing partner of Facebook, Google, Instagam and Pinterest, providing you with a consistent cross-border traffic integration service.
The services we offer are:
Overseas market insight: overseas user behavior research, overseas competition analysis.
High-quality channel communication: media procurement program, advertising optimization, account management.
Social content marketing: social marketing, overseas PR services, overseas red people.
Localization operation support: docking local network alliance channels, ground promotion resources coordination.
Technical service support: channel official API docking, station assistance services.
If you are interested in the above business, please inquire!The public number reply to "business consultation" and you can get contact information!
- Sweep the code to see more wonderful -
You praise me when you look!
---