How will blockchain disrupt Facebook and Google's advertising business?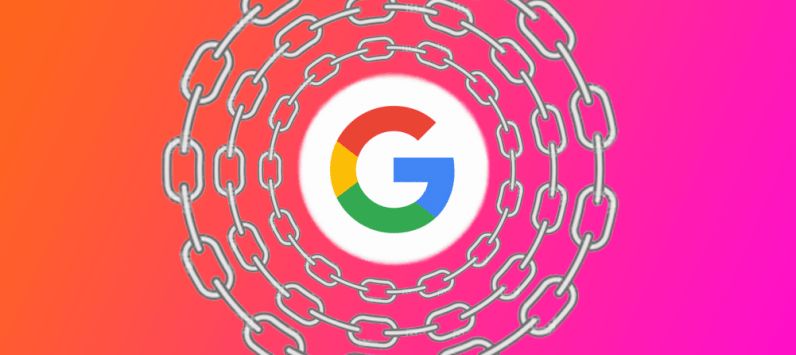 Author: Roger Aitken
Compiled: Finn
Editor's note: Blockchain will upend Facebook and Google in the tech world, but we know very little about the business logic behind this disruption. Whether blockchain disrupts the delusions of existing tech giants or reasonable predictions about the future, Forbes interviewed three blockchain companies, BitClave, Wibson and Shping, to tell the logic behind blockchain's disruption of the tech giant's advertising business.
We've had tech giants have had our data for too long, but I have to say that's where their genius is.Create ubiquitous services so that we don't think about the costs and consequences behind them when we use them.And technology companies such as Facebook and Google have done just that - creating an Internet experience that relies on and has a firm grip on user data.
In fact, these companies are building portraits of each of us, supporting the demand for data in the advertising platform business and making billions of dollars from it.Big Brother must be watching you. (Editor's note: Big Brother is watching you. Is a famous saying in George Orwell's novel 1984, which insinuates the tech giant's surveillance of personal data.) )
Just visit the settings page for Google ads and you'll see how Google anchors your personal data portraits, as does Facebook. Even Amazon will take a closer look at all the product ideas and purchases you've viewed at the back of the page, which is critical to them.
If you spend a lot of time on these services every day, you can have unimaginable consequences. Given the recent expansion of some technology companies, there is no doubt that they will continue to use people's data portraits, even directly from personal behavioral habits for targeted marketing.
Until recently, the protection of control of personal data on the Internet and the promotion of privacy protection were supported by policy, and there were not a few hot spots associated with it. It has been suggested that the priority now is to prevent these "central institutions" from accessing data, and privacy browsers such as DuckDuckGo are gaining more users as privacy concerns grow.
In the field of privacy protection and personal data management, blockchain can become an influential technologyThe distributed ledger technology (DLT) behind it secures data through encryption and monies data through smart contracts and cryptocurrencies.
Currently, multiple blockchain projects are changing the way user data is used. Wibson, for example, is a blockchain-based, centered data market that enables individuals to monetize by sharing their data.
In addition, Shping enables merchants to communicate directly with consumers, rather than through intermediaries to show ads based on personal behavior. BitClave is a blockchain search engine that allows users to be rewarded with BitClave coins when they participate in search ads.
These scenarios have the potential to challenge the dominance of the tech giants, although the road is long.

My data is my money

One of the fiercest criticisms of centralization is the way big technology companies collect user data for profit. For these giants, it seems natural to be able to use data from services such as search, email or social networks without paying for it.
But once you understand the profits these companies make from user data, you might abandon that view and re-examine the behavior of technology companies.
Google's advertising business, for example, relies heavily on the effectiveness of user data, making it a key profiteer for the company. Facebook's market capitalisation of more than $500 billion also shows the value of having personal and social information.
In fact, Facebook earned nearly $27 billion in 2016 through its advertising products, equivalent to about $20 a month per active user (MAU). It is estimated that the average American consumer earns an average of $240 a year based on their digital advertising data.
Blockchain will soon enter the field. As far as privacy is concerned,Blockchain technology provides users with the means to encrypt and protect their data, and even select who can access their information. The blockchain-driven data market also provides data owners with a selective way to sell data on demand and provides data access services to multiple parties.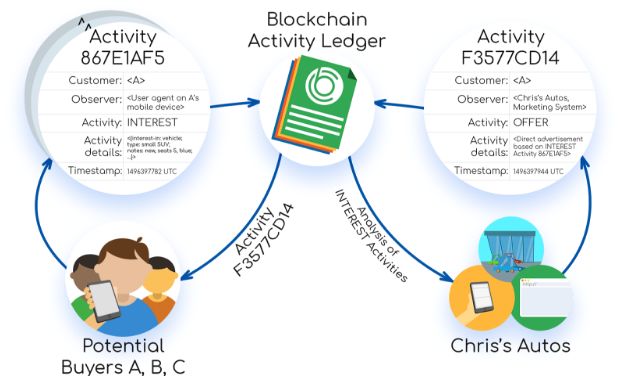 "Consumers don't want to replace Google and Facebook with a more powerful data agency. They want to take control of their data, they want to understand how personal data is used, and they want to share the value that their personal data generates," said Mat Tavizano, Wibson's chief executive.
He added: "The advantage of blockchain is that it gives consumers control over how, where and when personal data is used, supporting the entire market for consumer data. "
Wibson provides data owners with a way to centralize their data and earn revenue from it. Through the platform, users will be able to safely and anonymously sell their information. Blockchain technology, on the other hand, helps facilitate data transactions and ensures that buyers and sellers get the benefits they deserve.
A centred approach would also help to create a fair market for individual data owneres, since no entity could easily set market prices. In addition, Wibson provides verification mechanisms to ensure buyers have reliable data.
In this way, BitClave should have the ability to add other dimension currencies to its centered search. Like Google, the service records user information and builds profiles and user portraits. Unlike Google, however, users have complete control over their data, including choosing how to monetize it.
Alex Bessonov, founder and chief executive of BitClave, said: "Traditional search systems are collecting data about users, about their preferences and interests. It is then used for targeted advertising campaigns. In the future, businesses will have to pay the owners of their personal data to reach their target audience. "
He added: "BitClave allows users to share their personal information and businesses can make targeted quotations based on the personal information they provide. Businesses, in turn, will determine the value of users to them and how much they will ultimately pay users for the fact that they want to increase their prices. "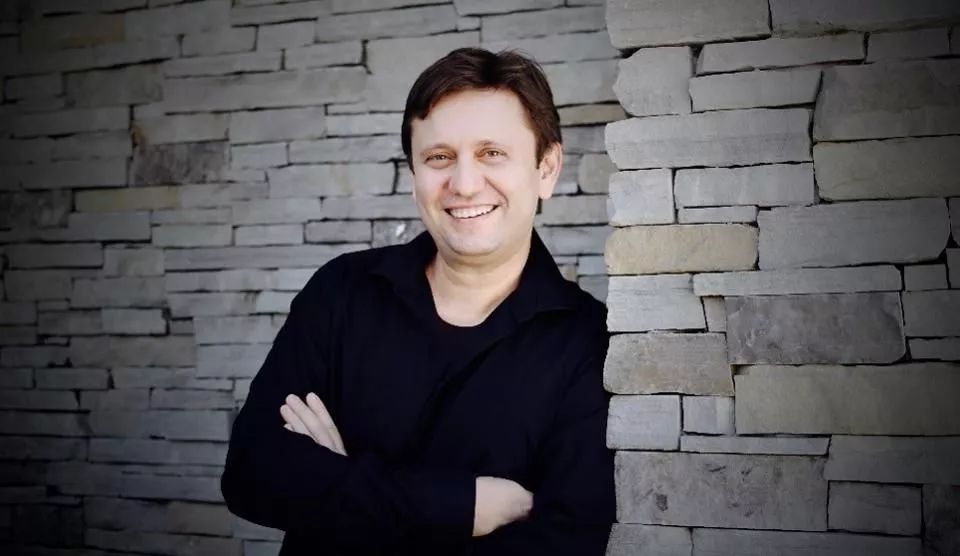 BitClave founder and CEO, Alex Bessonov

No middleman earns the difference

Today, bidding advertising is an important form of advertising, merchants are always here for keywords to show a big fight. This also leads to the strange phenomenon that your most obvious product or brand is not necessarily most relevant to you, but the highest bid. But these products and brands are favorites of companies such as Google or Facebook.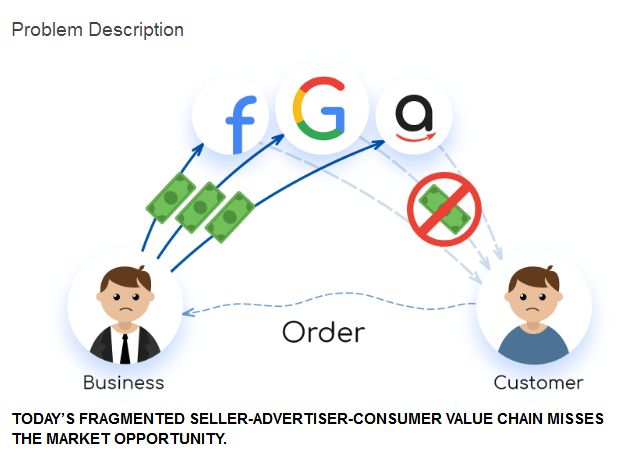 This has a big impact on consumers and businesses. For consumers, they are often bombarded with advertisements for products and services that they don't care about. For companies, the pressure they face in the show-place bidding battle is predictable.
"Today's digital advertising model blinds consumers, and their data and intentions have become a hot commodity for media giants and are being sold to the highest bidder. It also creates a situation where high-level targeted advertising always feels intrusive," said Gennady Volchek, Shping's chief executive. "For example, if you update your status on social media, all of a sudden you see ads that the algorithm thinks you need for products and services, and the amount and intensity of that ad is always raw and disturbing." Volchek added.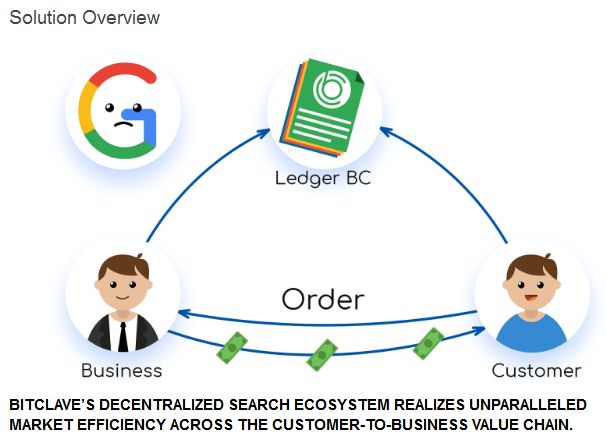 Blockchain-based platforms like Shping allow retailers and consumers to establish more direct connections. Shping, a cryptocurrency company focused on shopping and marketing, says it plans to create a global product database through which users can view product information that is most relevant to their needs.
Consumers using Shping can obtain information about their products, such as quality reviews, authenticity information, etc. by scanning the barcode of the product. While the Sing platform also tracks users' personal data, consumers get crypto tokens for using the Sing platform.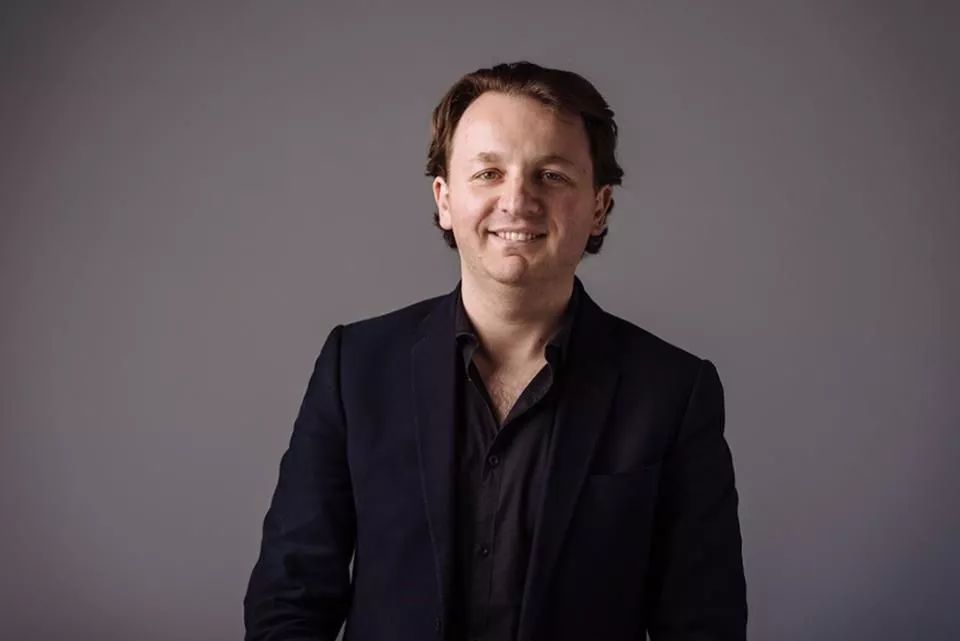 Shping.CEO, Gennady Volcheck
BitClave also provides users with a mechanism to process advertisers and advertisers directly using smart contracts. The platform uses its own tokens to compensate users for sharing data and executing the value of information about advertisers' merchandise hyperlinks.
These tokens can also be used to purchase merchant products and services. Advertisers and retailers can benefit directly from their campaigns without having third-party ad networks act as intermediaries.
After that, brands will have access to new channels of choice for marketing and advertising budgets. Instead of continuing to rely on middlemen, such as ad networks and social networks, they can move to platforms that interact more directly with consumers, such as BitClave and Speeding.

Reward the economy

These blockchain-based platforms have shaken the dominance of profitable data for big technology companies such as Facebook, Amazon, Apple and Google.
However, users become smarter about managing and sharing data if they realize that they have a way to rely on personal data for rewards. In addition, when users pay more attention to their personal and behavioral information and the more restrictive the restrictions, the less impact these tech giants have on their revenue-generating mechanisms.
While the use of these technologies will soon be a disaster for these big companies, users' wavering attitudes to supporting new blockchain services could also shake the emerging market. For many users, having a way to control their personal data has been a considerable success, and these efforts will actually trigger a new data revolution.

---