How the "dry goods" Silicon Valley UX predecessors censored the collection
Faye, a designer, will be taking notes from a review of the designer's folio, which was conducted by his predecessors in Silicon Valley. Let's see what the key points are.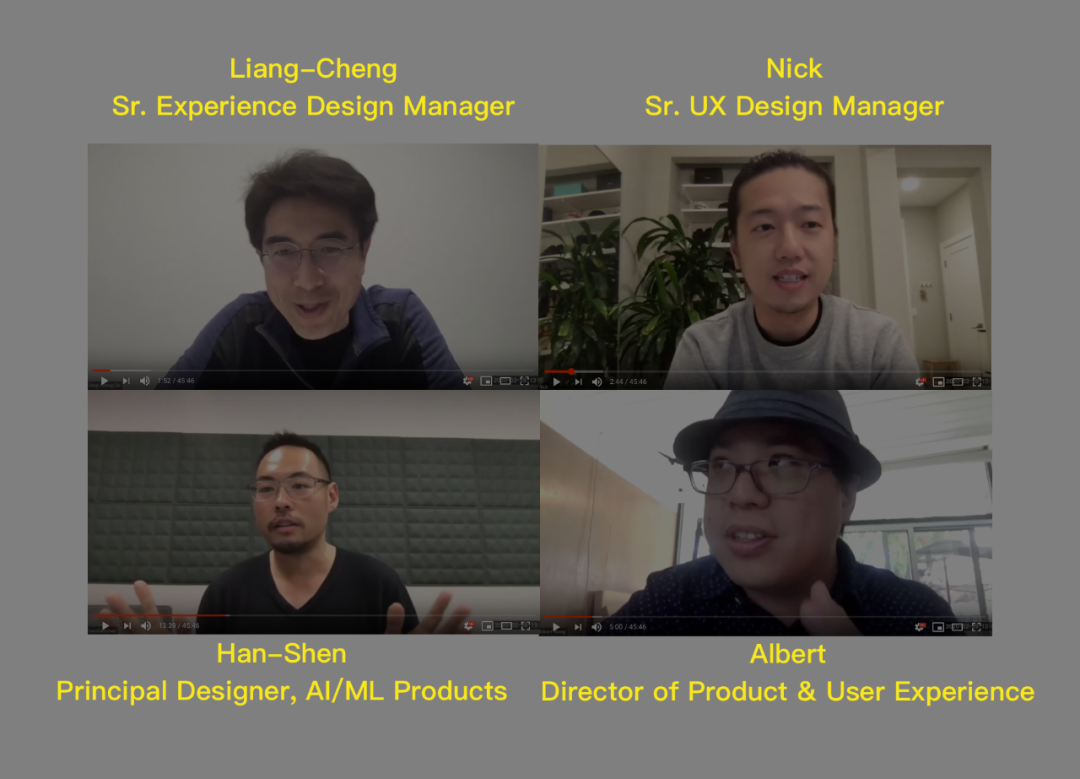 Introduce the four coaches this time
1. Liang-Cheng (以下简称 L):Sr. Experience Design Manager

2. Nick (以下简称 N):Sr. UX Design Manager
3. Han-Shen (以下简称 H):Principal Designer, AI/ML Products
4. Albert (以下简称 A):Director of Product & User Experience
(I'd like to help make it a point: coaches are working for well-known companies, and this statement is their own opinion, does not represent the company, and does not involve the company's work content)
——
- See the 3 to 5 highlights of the folio
- Share your own collection stories of the year
- QA: Does the company now prefer to look for an integrated UI/UX designer or a professional designer?
- Links to Youtube videos for this online forum
👀 3 to 5 key points that the folio attaches importance to
L:
Usually I look at the folio in three ways
- Portfolio recommended by a friend: Take a hard look
- Pool of people who didn't get a chance to hire before: I'll see them again in a few months
- Headhunters to the collection: this is the most common, give 10 to 15 at a time, because the work is busy, first impressions can only spend 30s to 1min to see
(1) First impressions from 30s to 1min:
Can you break out the candidate's sense of design, personal taste: make me feel really want to talk to him, want to work with this person.
Small details: See how this person's work attitude is
Without fancy, it can be simple and simple

(2) Clear self-positioning:
Self-positioning emerges from the overall appearance of the entire Portfolio
What have you been focused on over the past few years? (1 to 2 oks, too many words to find their own positioning first)
Don't let the coach think about what you're going to focus on.

(3) Design Process Design Process:
Story line、Design approach
Design Process may be much the same, focusing on how to discuss (in terms of personal experience/opinion) and highlight the individual's ability to interpret
Does the coach think this person has a unique perspective, or is curious about what your outcome is?

📍 (4) Information Hierarchy / Navigation Framework Guided Architecture
Don't let me in and don't know how to get out?
These will reveal your details, design skills
Visual Design is leading the way, and Design Thinking and Design Depth lets you really get a job, both of which have to be taken into account.
---

H:我分成五个 P (Preview、Position、Problem、Process、Precise)
Thumbnail (thumbnails): Thumbnails for each case are important for a small line of text, don't grab a thumbnail
What is your role in the special case? What are you in charge of? Don't let go of projects that aren't your responsibility
Clearly define the problem you face
Don't put more than 50 pages to explain the problem, you don't have time to read it
Which design decision did you influence with this step?
Why does this process export the next design?
Pay attention to all the text, all the details
Your works represent the quality of your future work in the company
Logic is important and will be discussed in depth later.
N:Do not "please enter your password first":
If you want to enter a password for a folio, you are less likely to be opened
Things that can't be made public shouldn't be on the Internet, and they can't be revealed verbally during an interview
(1) What is a good movie?
Good movies, good screenwriters, good actors
A good screenwriter, a good script: the structure of a folio
Good Actor: Works
(2) Folio architecture:
It's about 100s: catch the audience's heart in the shortest time
Think the other way: What do you want the audience to remember when they watch it? Grow bones and grow meat from take away again
A good work assembly helps the audience see every side of you
(3) Works:
5 to 8 works
There were more than 40 works, and no one saw that much
Use data to observe clicks on folios
Put strengths in Above the fold: multi-use orchestration and architecture
Above the fold: A better place to publish an article or ad
Below the fold: a place used to publish an article or advertisement that is poor"
Usually it's only time to look at Portfolio first or second, so it's going to be very strong.
A:I share a concept plus four abilities
(1) A concept: like writing a Blog Post
Who's watching your collection? Can the audience participate after watching it? Some folios are like "writing records", but this is too lengthy
The folio structure is like Hero's journey and requires four capabilities: research, analysis, design thinking, execution, final result, business impact
Research:
You don't have to put methodology (methodology) because the coaches know that
The coach would rather know about your Project definition
Go to summary this study, question 1, question 2, question 3 ...
Analysis and Design Thinking and Execution:
How does your design thinking work? For example, you have direction 1, direction 2, but which one do you choose in the end? Why? (e.g. if you're using testing or internal communication)
Through these to show your thinking logic
[3] Final design solution:
Does solution 1, 2, 3 match our original problem 1, 2, 3?
design rational: If it doesn't correspond, there's a logical problem
提 solution 是炫技的时候:展现 intention design skill、motion graphic design skill、flow design、information architecture…
[4] Business impact:
Designing works requires commercial influence
How much money did the product end up making? How much more user? How much improvement has been made?
If the work is still in development, you can present the results of internal testing, feedback from support team... Wait a minute.
——
👋 share a small story of her work collection of the year
L:Eight words "ideas adhere to, practice elasticity"
Have faith, but be flexible: integrate the company's culture, team members...
Pack yourself and learn to discuss.
A:Have the spirit of growth hacking: every time you go to the interview, you'll adjust the folio when you get back
Where do the positions I'm going to apply for now intersect with my own abilities?
Discover that the most click-through in the folio is "about page": what is my philosophy of design, the course of foundation, and the principles of belief? Because the interviewer will want to find someone with the same idea to come into the team
The about page is not a resume, but a softer narrative.
N:Design.The most important link: be sure to do user validation (user verification)
Folio, do you have user validation this link? Why not?
User validation Quantification and Qualitativeization: Quantifying the use of Google data to interpret numbers; Quality can invite friends and family to give advice after reading it
A good vase (folio) and beautiful flowers (works): Find a balance between the folio and the work
My own folio has been changed nearly 100 times and is often revised
What if there are a lot of works? Learn to pick out 5 to 8 works to represent yourself
What if there are few works? Do daily design (100 days), side project, find an app/website to do design critique and re-design
Interviews are the most important, and folios don't have to be too demanding to be super perfect
H:

When I'm done with the folio, I'll do Blind test:
- Don't take the folio at all, just give it orally to others
- Show the collection to others
❓

Does the company now prefer to look for an integrated UI/UX designer or a professional designer?
N
: I think the UI and UX are two different specialties. So what's it like to go back to where you are? Is it UX or UI?
A
: Depending on the region. In Taiwan's words, the UI is mostly designed to execute; UX bias research side, information architecture, design plan. In the Bay Area, there are two different kinds of words: in start-up because flattened, product designer Baoshan Baohai; Both have markets!
Attached to the 🔗: https://www.youtube.com/watch?v=hLG2MyQMIE4-feature emb_title
I hope you have suggestions on how to build your own folio
---

文章来源:https://medium.com/as-a-product-designer/portfolio-review-day-panel-discussion-taiwan-uxd-%E6%B5%B7%E5%A4%96%E8%A8%AD%E8%A8%88%E4%BD%9C%E5%93%81%E9%9B%86%E8%A9%95%E5%AF%A9%E6%97%A5-%E7%B7%9A%E4%B8%8A%E5%BA%A7%E8%AB%87%E6%9C%83%E7%AD%86%E8%A8%98-94af697b2284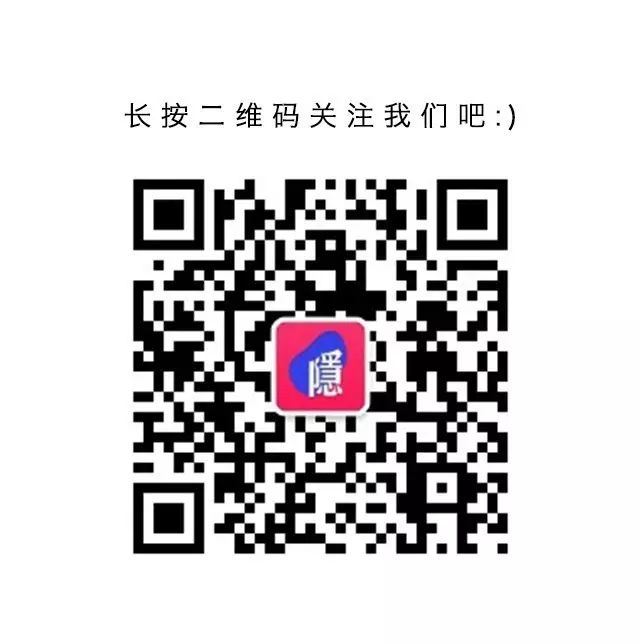 ---