Facebook marketing series micro-class, "0 yuan" to send! Give you the chance to double your FB conversion

Foreign trade friends, this year is 2019, maybe you are looking for ways to make money online, maybe you have tried Facebook marketing, but try to do nothing.
If your Facebook technology is still stuck in "Boost Post", which means pushing, I'd like to tell you frankly that Boost Post won't work without burning advertising money in vain.
Facebook is a platform that has been changing algorithms, and if you don't know much about technology, you can't get a customer's PM when Facebook changes algorithms.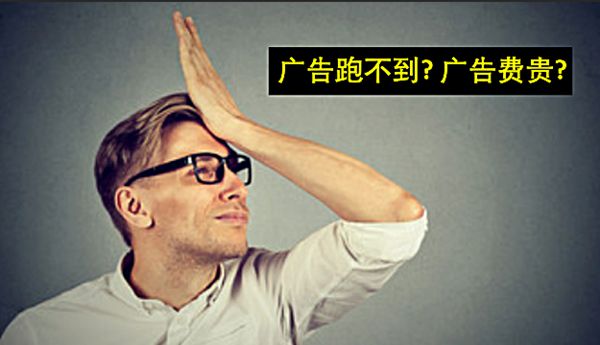 In Star Valley's many years of experience in Facebook agency operations, you can probably sum up several reasons why most foreign trade friends don't make money on Facebook....
Why can't I make money on Facebook?
1. Inse from Focus (Lost Focus) 
Reason:Can not sell is not because of the product problem, in fact, will not sell products in FB, in exchange for products, in the end, advertising fees and time are wasted, or did not make money. This is the most wrong!
2. Does not have the ability of enterprises to think and judge
Reason:Facebook is a platform where ads don't run well at any time, and if you don't make a judgment, you're quickly eliminated by competitors. 
3. Do not have the concept, knowledge and technology of Facebook
Reason:I've met people who complain to me that Facebook doesn't make money, but in the end I asked them how to advertise, and a lot of them told me to post on my Page. I didn't take a course without advertising.
4. Do not have the knowledge and sales skills to market their own products
Reason:If a business does not understand the products they sell, the market does not understand, also do not understand sales skills, failure is certain.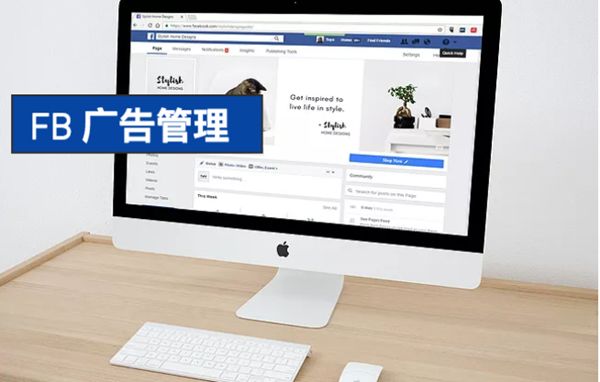 Facebook is wrong about the concept
1. Superstitious Like and Share cumulative fans can have customers
Reason:Even if you give me a million fans, but no one buys it, the buyer we want to pay for the product is not a fan of the mouse click fan page. 


2. Think Page, ad content, advertising images do whatever you want
Reason:Page, advertising content and images represent your profession, online customers do not know you at all, but through your ads, they will have confidence in you.
3. Think that with Budget to advertise will be a lot of customers to come
Reason:If your ad content or customer base is not accurate, add budget is also burning advertising costs in vain.
4. I don't think I need to continue my studies if I take the course
Reason:Just like you've got a junior exam, an advanced exam, a senior exam and a college exam, Facebook's algorithm has been changing. If you don't have time to study, then class is your best choice. 
If all of the above errors are available
× Ads have been approved by the FB, annoying...
× Like and Share are many, no PM
× Spent advertising money, no PM or very little PM
× The ad ran well before, and now there's no PM
× There's a lot of PM, but it's not sale
× With Sales, but the money you make is still less than advertising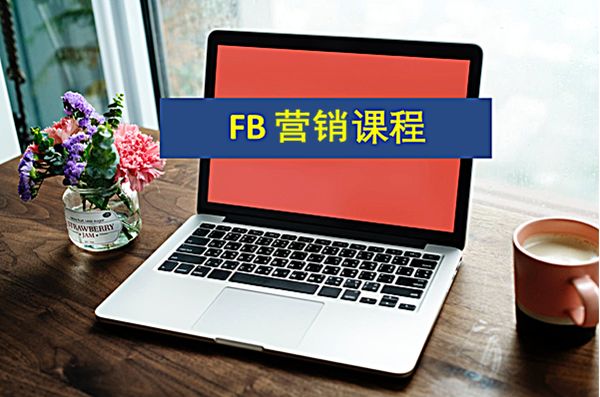 Star Valley S Cloud Is Launched24 series of "Facebook Smart Marketing" courses,"online"Explain the system, comprehensive marketing and promotion methods to help B2B sellers crack the operating bottleneck.
What do you learn when you take the course?
√ From zero knowledge to Facebook marketing guru
√ From zero income to earn extra income
√ Know how to write advertising content and promote advertising
√ Know how to find effective advertising content, pictures and movies
√ Let the customer pay for your business
√ Let Facebook market the product
√ Know how to grow your business on Facebook
   ....
A wonderful review of the last course
At the end of the course "Question-and-answer session" EverybodyActively ask questions of the teacher,"Dr. Shaw" The answer is wonderful! I believe the little partners are full of harvest, too
Introduction to the main instructor of the Facebook course
Chief Facebook Marketing Specialist and Star Valley S Cloud Partner
Five years of experience in Facebook marketing, specializing in Facebook B2B precision marketing. Has tried to serve the car, Yang forging, Fudan microelectronics, first sail power, Shanmei and other more than 200 B2B industry outstanding enterprises. Several of them were officially identified by Facebook as the first B2B success stories in China.
Facebook course details and registration
One of 24 series of "Facebook Smart Marketing" courses, which will open on January 17, 2019, see figure below for details↓↓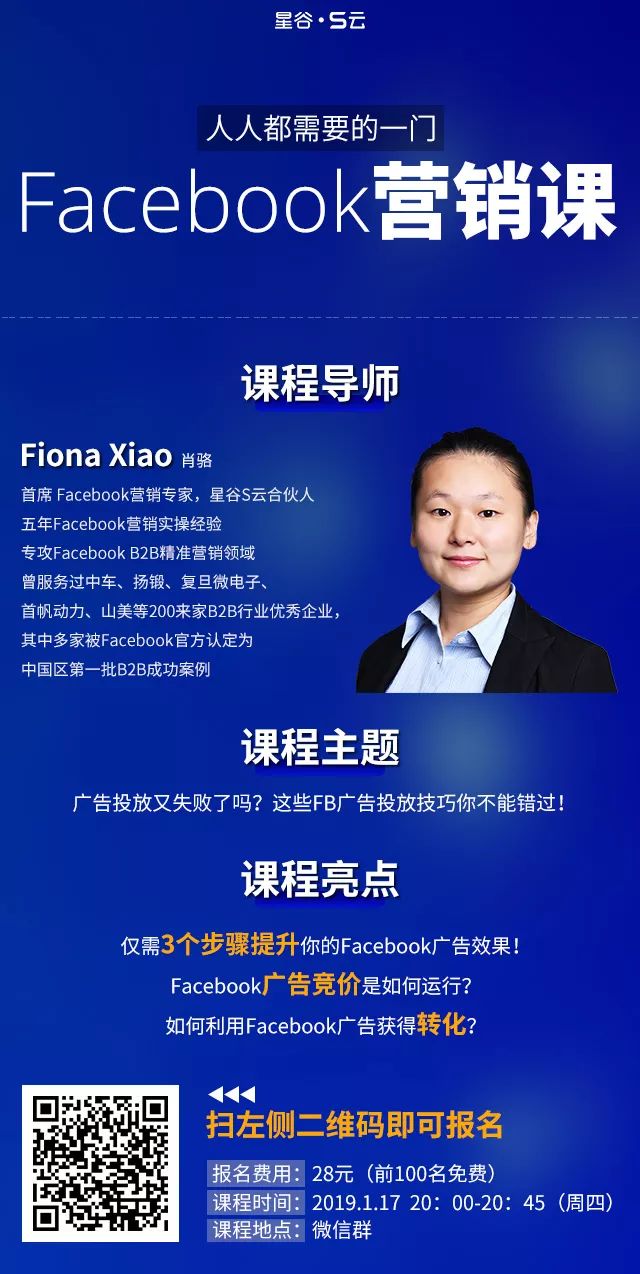 Press and hold the QR code in the identification diagram to sign up↑↑
If you have questions or would like to learn more, please contact:17721188551(WeChat Sync)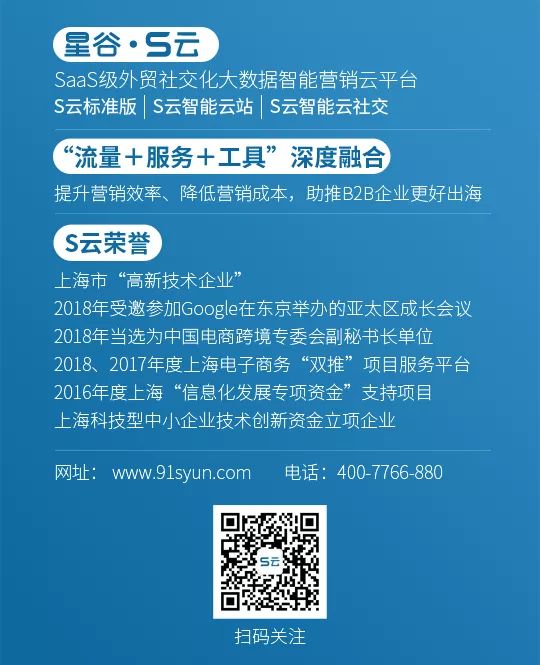 ---