Facebook ads in the new crown outbreak.
In response to the new Crown outbreak, Facebook is working to support the Global Health Organization by keeping users up-to-date, keeping themselves safe and connected through Facebook's app. This article describes the steps Facebook has taken to prevent users from falling into ad traps and provides advertisers with information about their advertising policies.
Facebook will keep a close eye on the situation and will adjust its enforcement measures at any time to prevent anyone from making an illegal profit from the public health emergency. As the outbreak stabilizes, Facebook adjusts or removes temporary bans for specific products. Facebook will also update this article as policy enforcement changes.
When creating a Facebook ad, read Facebook's advertising policies carefully and keep the following in mind:
What's in dispute:
Facebook 

Advertising policy for content in dispute:
Advertisements must not contain content that uses crisis or controversial political or social issues for business purposes.
Based on the changing situation, government guidance, and the positive response of businesses to meet their needs, Facebook updated its advertising policies on June 10, 2020 to allow ads promoting non-medical masks under certain restrictions.
A non-medical mask is a mask or mask that does not meet the definition of a medical mask below. Common examples of non-medical masks may (but are not required) include non-medical-grade masks, handcrafted masks, custom-made masks, masks that can be reused or used in household fabrics (e.g. cotton, cloth, denim, etc.), masks modified for non-traditional materials (e.g. neoprene, wetsuits, surf pants, etc.), or masks designed for fashion purposes.
Eligibility to publish non-medical mask ads
At this difficult time like this,FacebookBusinesses are expected to provide customers with the goods they need, but it is also important to protect them from predatory and illegal profit-making. As a result, not all advertisers are eligible to promote non-medical mask ads, and some advertisers may have limited targeting, as described below. These restrictions are temporary, and over time more businesses will qualify to promote non-medical masks.
Advertisers must have at least 4 months of advertising history and their account must be eligible to post ads on Facebook (e.g. accounts have not been deactivated for violations):
Ad posting scans are calculated from the date your ad account starts posting ads. If your ad account starts advertising for less than 4 months, you must be tied to a long-term business management platform (created 4 months ago) to qualify for non-medical mask ads at the current stage. This 4-month time requirement means that there must be not less than 4 months from the date of the ad review to the date on which your ad account starts serving the ad and/or the day the Business Manager platform is created.
◆ Audience targeting for long-term advertisers in a specific country:
Long-term advertisers located in Cameroon, China, Indonesia, Israel, Kazakhstan, Malaysia, Thailand, Turkey, Ukraine, and Vietnam (advertising on Facebook for more than 4 months) may not be able to serve such ads to users in countries other than where their ad accounts are registered. This means that advertisers in these countries can only target people whose ad accounts are registered to serve such ads.
〖 Promote prohibited content in non-medical mask advertising. 〗
◆ Advertisements promoting non-medical masks should not imply or indicate medical or health functions, including disease prevention, respiratory protection, or filtration.
◆ If advertisers want to mention the benefits of using a non-medical mask for the community, the ad itself and its landing pages must avoid using any statements that directly indicate or imply the effectiveness of disease prevention, or exaggerate the impact of describing non-medical masks on health or safety effects.Facebook, for example, allows the use of the phrase "We decided to produce masks to help protect the health of the community", but banned the phrase "We decided to produce masks to stop the spread of the new crown outbreak."
〖 Examples of non-medical masks are allowed to be promoted. 〗
Such masks may be considered non-medical masks if the copy or other part of the advertisement does not imply or indicate a medical or health effect.
 Prohibited goods for promotion are temporarily prohibited.
At this difficult time like this,FacebookThe promotion of specific medical supplies and other high-demand commodities associated with the new crown outbreak will be temporarily banned, as this could involve illegal profit-making.
〖 Prohibited goods currently prohibited from being promoted include. 〗
◆ Water-free hand sanitizer and surface-sterilizing wipes.
◆ New Crown Virus Detection Kit.
◆ Medical masks,These include masks used by health care professionals to protect or prevent various types of diseases (e.g. surgical or surgical masks, medical masks, N95 masks, KN95s, P2, DS2, DL2, KF94, N99, FFP2 or other masks claiming to have health or preventive functions) and advertising documents or other parts of the body that imply medical or health functions, or that they can be filtered in any way by particles (including infectious substances), masks that provide respiratory protection or prevention.
◆ Other items containing any of the above prohibited items as free gifts.
〖 Examples of ads that are prohibited from being published. 〗
"Real medical-grade masks, come and snap up."
 This kind of ad must not be posted on Facebook because it promotes masks that can be used for medical purposes.
"N95 masks are available."
This kind of ad should not be posted on Facebook because it promotes the N95 mask, a mask that can be used for medical purposes.
Note.】FacebookThe aim is only to temporarily ban the promotion of these goods.FacebookThe list of prohibited items will continue to be changed, including lifting the temporary ban on a product and updating the contents of the list.
〖 Prohibited content. 〗
◆ Advertisements showing the urgent shortage of epidemic-related materials and commodities.
◆ Promote advertising of epidemic-related materials or commodities by inciting panic.
◆ Advertising that claims to prevent the infection of the new crown virus.
 Examples of ads that are allowed to be published.
◆ Advertising to promote donations (must not involve the sale of temporary prohibited goods (e.g. medical masks) and does not claim to prevent or treat new crown virus infections.
◆ Notify users of business hours or business operations that have changed as a result of the new crown outbreak.
◆ Advertising for insurance products and services (not using the new crown to incite panic or promote the urgency of buying insurance).
◆ Advertising campaigns that raise brand awareness. Some advertisers, though temporarily selling prohibited goods, can still advertise to raise brand awareness as long as they comply with advertising policies and do not promote prohibited items.
◆ Advertisements that communicate information to consumers for non-commercial purposes or promote education.
Facebook's advertising policy for misleading statements:
Advertisements must not contain deceptive, false or misleading statements, such as those relating to the effects or characteristics of goods or services, or statements that create unrealistic expectations of effect for users, such as misleading statements of health care, employment, or weight loss.
 The type of ads that Facebook bans.
Advertisements that make deceptive, false or unsubstantiated health claims, including such statements that claim to provide medical conditions for the treatment or prevention of new coronavirus infection.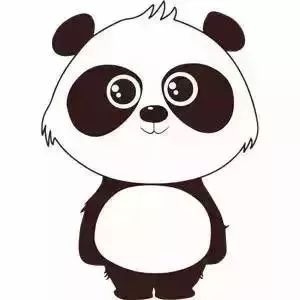 PandaMobo
Are you following us?
PandaMobo (Panda New Media) is China's "Internet Plus" integrated marketing platform, belonging to the listed company's software, is the core member of its digital communication. We are committed to helping Chinese brands go global, through overseas media delivery, brand strategy consulting, local operation, new media big data services four core business modules, for THE APP, games, e-commerce, electronic rapid elimination, industrial products, tourism culture and other industries to provide professional, efficient, innovative sea-going solutions, to build China's overseas "Internet plus" brand ecology.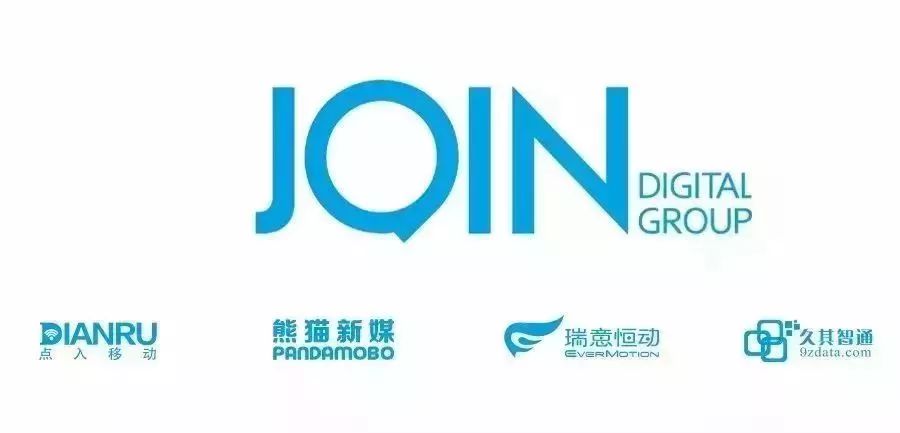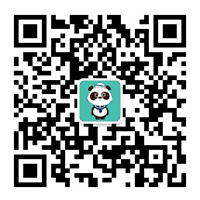 ---