During the outbreak also do not forget to do things, brand marketing industry's "play fine" is not Burger King!

👉: Click above the motion picture "Marketing Observer"  → click on the upper right corner "..." → selected"Set as a star★"You won't miss every good article!
⊙ author  

Yekawa

 | Marketing Observer (yingxiaogcb)
⊙ 

Photo footage from Han
The content of the King of Fort video
Where there are people, there are rivers and lakes, where there are rivers and lakes there is marketing. Today's advertising industry, play is also a lot of tricks, there is cross-border marketing across the sky; minutes of tears wet clothes of the mind marketing; Today, Ye Chuan to say, but is "all over the play" Burger King, from senior black rivals to create a topic black themselves, Burger King's marketing path can be said to be very wild.
Even the outbreak has failed to stop Burger King from "doing things", isolating burgers, mouldy burgers, knowledge-for-the-king forts and other (feng) (dao) (mei) (bian) marketing continues...

"Chef" during the outbreak
Burger King launches home-made version of 'Segregated Castle'
In order to ensure the normal promotion of epidemic prevention work, in addition to the purchase of necessities of life, we are all at home during the Spring Festival, good home, every day can only be spent in boredom. But for the eaters, there is no way to go out to eat, then do it yourself.

As a result, social media set off a wave of "cooking for all" PK contest, cold skin, cake, hot pot, milk tea... All kinds of fairy operations are tried and done. Burger King, which is "doing things", also took to the hot spot for the first time, launching a homemade version of "Segregation Castle" on social media to encourage consumers to "make their own" burgers at home.

In fact, this is a recipe, the ingredients in the picture can be bought in the supermarket.
The ad received more than 9,000 likes and 2,000 retweets in less than eight hours after it was posted on Twitter, and many netizens shared their thoughts on cooking at home in comments.
Restaurants, bars and other places around the world have been forced to close as the new coronavirus spreads around the world. For brands, "during the outbreak of how to market the brand" topic has been discussed many times, in order to reduce risk, many brands have to suspend marketing activities. But silence is not a long-term solution, and the most effective way for brands to do this is to really stay in the consumer's situation and maintain communication.
Burger King, for example, encourages consumers to "self-control" and launches the "Segregation Castle"
Not only is it an effective way to communicate with consumers, increase fan stickiness, and strengthen brands and staple products, but it also continues the brand's "fun, entertaining, a little bold" marketing tone.
Shoot an ad with a moldy imperial castle
Will be blacked out to the end
In general, no restaurant brand chooses to market moldy foods because food advertising is usually bright and designed to stimulate consumer appetite. But Burger King did the opposite, recording the whole process of its signature Imperial Fort corruption with a high-definition camera, telling consumers that Burger King's burgers were not filled with preservatives or artificial colors.
Burger King's accurate insight into the after-the-epidemic,
Consumers have a strong need to eat healthy food while eating deliciously
,
So through the "moldy" hamburger, strengthen the brand
"No preservatives, artificial colors and flavors"
in response to people's need for healthy eating. Once the ad was posted on national social media, it had different voices and comments.
Against:
Netizens say the nature of things has an appetite, and the current Burger King ad itself says it can't accept it.

Support:
Advertising is creative, another way to attract people's attention.

Brain hole open:
Netizens also have marketing ghosts in, creativity has been thought of, video content unchanged in the case, change the text.
Reason:
Those onlookers of Burger King's ad also have a reason to go after the source, and they want to know exactly why Burger King is filming an idea that has a single marketing appeal and is likely to usher in negative news ads. Some netizens revealed that because one of the opponent's ads caught fire, Burger King targeted an ad in response to the opponent.
The other family is to make the food as good as possible, have an appetite, Burger King with the moldy imperial castle from the proof of health, this wave of reverse marketing is really a bit interesting. But whether this military adventure can really achieve the effect of doing more with less is not known, on the one hand, such ads can seize people's attention, let people see and receive selling information, on the other hand, such ads will also let users lose appetite and beauty, affecting the short-term sales of products.

To motivate students to take the initiative to study
Launch of the "Knowledge Exchange Castle" campaign
As a result of the outbreak, most of the students began to take online classes at home. Net class will be the teachers alive "forced" to become the anchor, and students because of the constraints of leaving the school and the supervision of teachers, learning initiative also plummeted, "net class students" from this.
To motivate students to take the initiative to learn, Burger King has launched a "Knowledge Exchange Castle" campaign for 13- to 18-year-olds, publishing a daily topic on social platforms that covers math, chemistry, biology, computers, literature and more, and can redeem a free "Whopper" by entering the correct answers in the Burger King APP.
As the saying goes, I don't want to eat well, I'm not a qualified Burger King enthusiast.
The success of this activity set off a new culture of learning for all, although Burger King this time aimed at the student group, but also caused a high level of enthusiasm among parents, after all, no one can resist the temptation of "free imperial castle."
Shortly after the event was online, Burger King APP collapsed, and entering the correct answer showed the wrong answer, as if to see the McDonald's half-price bucket crash the McDonald's applet again. Thus, Burger King's marketing strategy is becoming more and more sophisticated, with subversive rules, challenging means of communication to get out of the ring, as long as consumers can accept, it is not a game of derailment.
The way you care about consumers

This year's sudden outbreak to the catering industry has brought no small blow, many food and beverage brands even in early March under the tide of return to work is also suffering, dare not blindly open a shop. As a consumer, every day is "sealed" at home, originally did not love to go out of the door people every day looking out of the window, originally did not like to drink milk tea people when the milk tea on the eyes of the green light, the original pursuit of health and wellness people also began to miss the imperial castle, fried chicken nuggets and super addictive Big Mac, miss that rich sauce, crisp taste and multi-layered taste ...

What do we do about it? Brands like Burger King, which are pampered and gentle, certainly can't watch their customers only see these delicacies on TV ads but can't eat them, so they make a thoughtful decision:
Review all their ads and put mosaics on the product.
This.
To cite seems to be do not want to cause unnecessary temptation to everyone, in fact, this way of erratic but to add a bit of mystery to the food, the success of people's stupid taste buds.
So Burger King appears in front of people in a break-through marketing style that doesn't seem direct enough to separate itself from the product itself, but actually gives consumers the impression that "the brand knows me" and creates a deeper emotional connection with consumers.

As we all know, the food and beverage industry competition has always been fierce, especially fast food brands, it is difficult to have any products or technological breakthrough innovation to break this competitive landscape, market segmentation or price space is not much. Moreover, this year's outbreak has also left the catering industry with heavy losses.

As a fast-food brand, Burger King does not have the advantages of McDonald's and Pizza Hut in the Chinese market, nor does it have KFC's backing and financial backing. In the new entry into the Chinese market, Burger King can be described as thin ice, in addition to the product level to continue to imitate and follow up, with forward thinking and concept, the use of "no tune", "doing things" marketing strategy to successfully kill all the way, to give consumers a "fun" impression, broaden market share, by 2019, Burger King sales in China accounted for about 2% of the system-wide combined sales, with a target of more than Chinese mainland stores more than 1000.
From nothing to a day of laying itself down, Burger King has become a fast food giant in the Chinese market.
At this stage, Burger King still needs continuous innovation to meet the increasing consumer demand, for the long-term development of the brand to provide the driving force.

Learn to vote for it, brand marketing will do more with lessFrom the outbreak period, most brands have reduced advertising to maintain brand costs, Burger King in advertising marketing investment has increased, it can be seen that Burger King has not given up communication and interaction with consumers, so that the brand image long-term to maintain the temperature and fun, but also invisibly increased the loyalty and trust of users to the brand.
Burger King, which did not forget to "do things" during the outbreak, successfully formed a fun and interesting brand positioning in the minds of consumers. Next time, what will Burger King do? We'll see!


Author's Introduction: Ye Chuan has worked for a well-known advertising planning company in China, and his work has won the first prize of the Chinese University Student Advertising Arts Festival. Looking forward to working with you to become the marketing world's shoulder! Content has temperature, marketing attitude!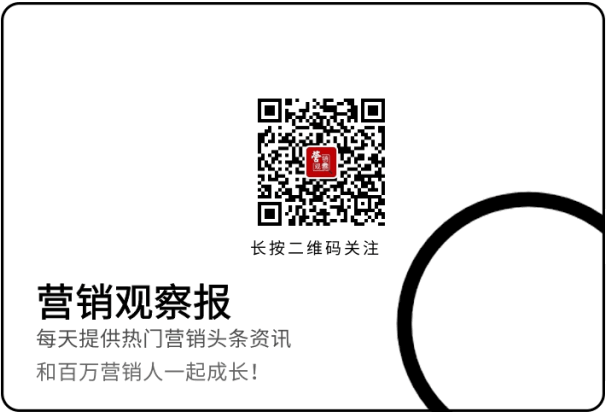 ---