Did Li Zixuan really go out to sea successfully?
It depends on who you compare.

The source of the header is . . Twitter.com/Li Zixuan
Li Zixuan has long been regarded as a successful example of net red sea.
Her video content to food-based, highlights in the "ancient ancient food", whether it is the process, equipment or wearing, are through the strong Chinese wind, and then she gradually extended the content to the four treasures of the room, swings, sebum, cloaks and other chinese traditional ancient charm of handmade products, the scene is as always Li Zixuan's hometown of Sichuan Mianyang countryside.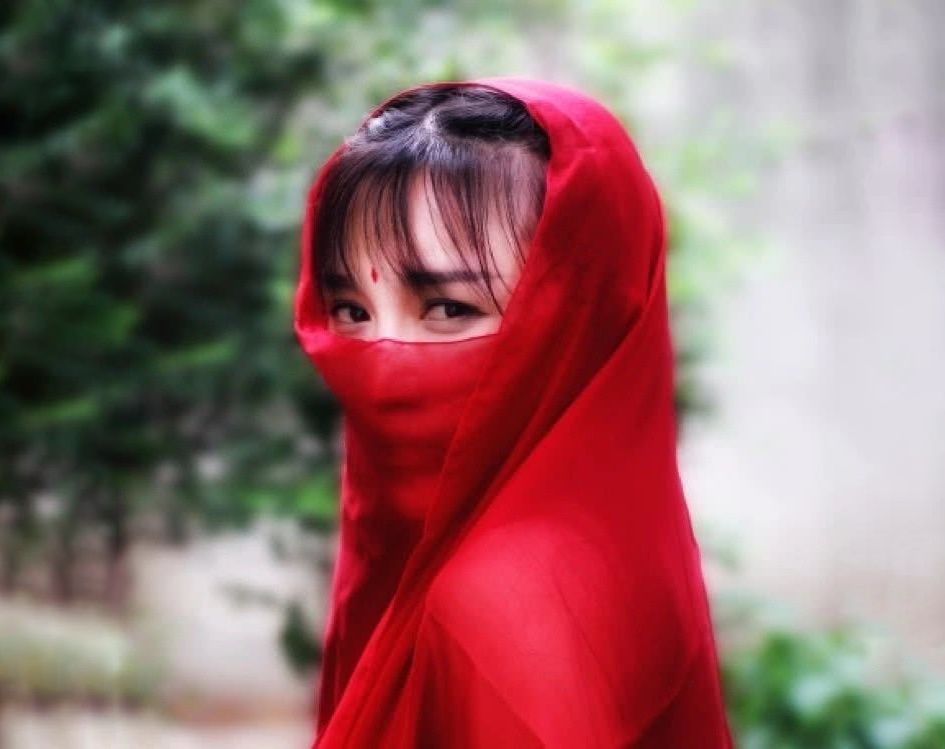 It was this fresh, idyllic style that poked the hearts of fans and brought her a big wave of overseas powder.
Comments under the "Traditional hand brewed soy sauce" video
As of the writing,Li Zixuan has 21.21 million Weibo fans and 2.821 million B-station fans.Launched in August 2017, the YouTube channel has a million followers in less than a year and has since become increasingly popular, becoming a hit in China, with more than 7.5 million subscribers, a cumulative total of 970 million views and tens of millions of views per single video.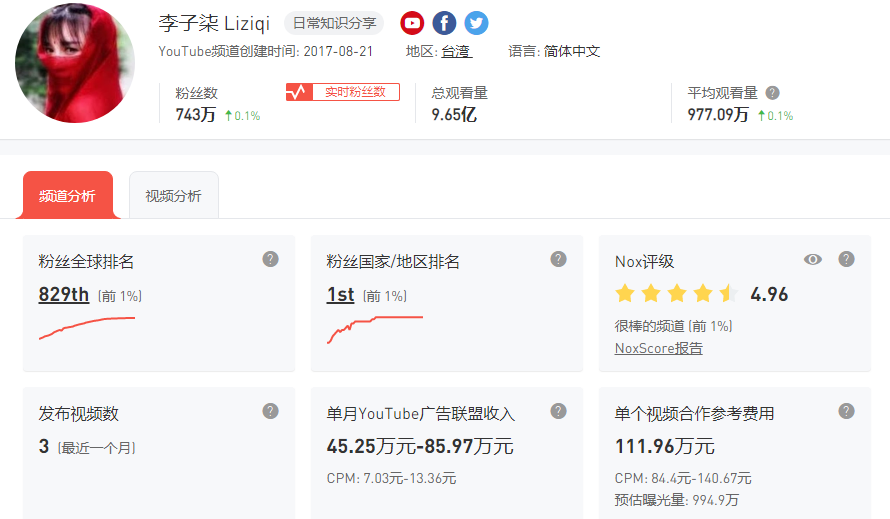 Photo: Nox Influencer, an overseas online marketing platform
Office Ono topped the list with 7.96 million followers, but its brand value is far less than that of Mr. Li in terms of advertising revenue and individual video collaborations on YouTube.
Photo: Nox Influencer, an overseas online marketing platform
Today, YouTube China's overall ranking top 3 is office Ono, Li Zixuan, Xiaoxi brother.
In contrast to the office ono, Li Zixuan and Yan Xi Xiaoge are both present on YouTube as domestic mature IP, both of which only opened a YouTube account after 1 year in Station B, and the team started to configure the title and profile of the Sino-British comparison from the 20th piece on YouTube.
Arguably, YouTube started out as a new distribution channel for Mr. Li, and didn't expect much attention from it, but it was a surprise to catch fire overseas.


Food and Chinese wind, armor is also a soft spot
Split the channel elements of the lizizi, the food weight is the largest.
Don't worry about the stalks and baggage of funny content that only natives can experience, food shows do have no borders, but not every show can catch fire abroad.
Overall, there are three broad categories of food channels:First, practical, the audience mostly with the "cook" purposeSuch as "food writer Wang Gang";Second, specialty cuisine, so that the audience is full of eyes, long-term insight, subject to ingredients, tools, venues, where the works are not necessarily suitable for DIY at home, such as Li Zixuan, Xixi brother video of many local characteristics to eat;The third is to "eat and broadcast",For example, the big stomach king Mizijun, food evaluation bloggers, such anchors may bring introductory practices, but mainly in the display of "eat" process.
First, the third, a lot of similar programs abroad and test water earlier, has already poured into a red sea, the stomach king Mizijun on YouTube fans (YouTube name "Mukbang Mires") is only 60,000 head, far less than Japan to eat and sow musan. To guide foreigners to do Chinese food, dining habits are different is a big problem, many foreign places used to use electrical appliances rather than open fire.
The second belongs precisely to the blue sea content, no one I have, heavy viewing, light participation, is the direction chosen by Li Zixuan and Xiaoxi brother.
Second, their videos are no longer limited to food, but more reflected in the "wind." So can it catch fire as long as it's food and local style? Not necessarily.
Wild Cooking, who also doesn't care if the subtitles are called Wild Cooking, has only 230,000 followers on YouTube and is limited to Hong Kong, Macao and Taiwan. The Warner Bros. created an official YouTube account in June 2014 and now has just 160,000 followers, with the comments Chinese.
Their video content is rural enough, but not enough "China", not in line with the "Chinese wind" in the minds of foreigners. Perfectly presenting the traditional Chinese way of life in the hearts of foreigners, Li Zixuan stands out from the crowd in similar programs.
Also in the East Asian cultural circle, Japan and South Korea's traditional culture is also very distinctive, why do they not have this section of the phenomenon-level network red?
Watch japan and South Korea's head YouTuber list, entertainment, music channels firmly occupy more than half of the mountains.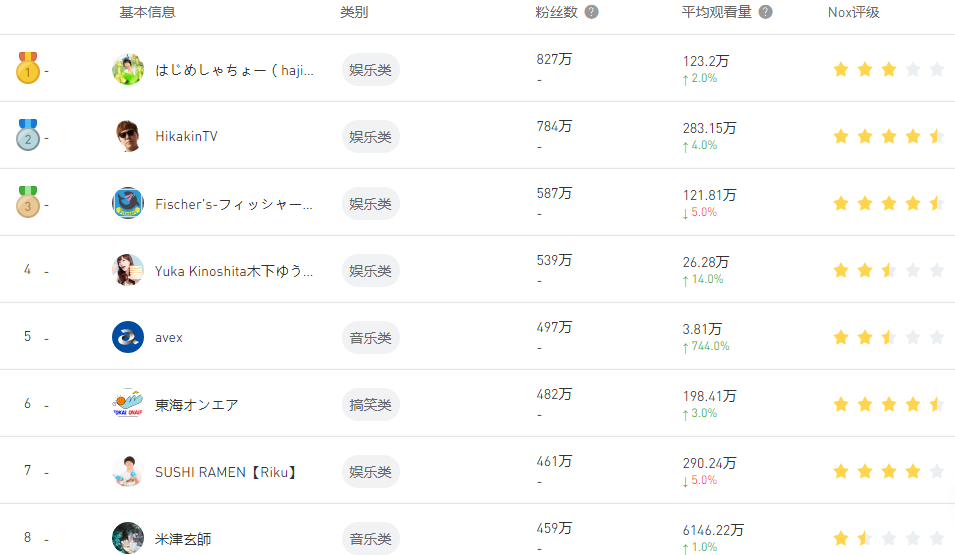 Screenshot of japan's YouTube red list top8, pictured: Nox Influencer, an overseas online red marketing platform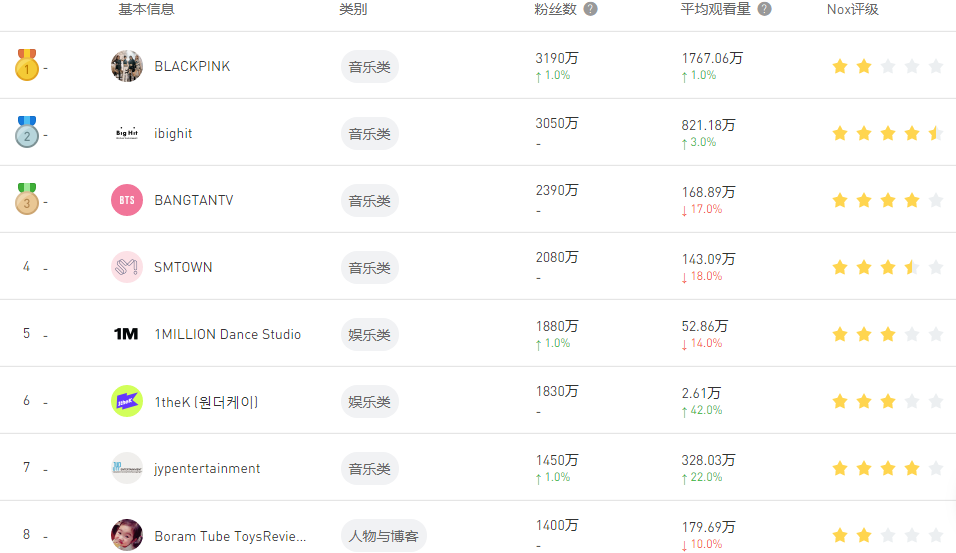 Screenshot of top8 on the Red List of YouTube in South Korea. Source: Nox Influencer, an overseas internet red marketing platform
Compared with music and entertainment, Li Zixuan's channel is still a relatively small group of content, China NetHong did not share the largest cake on the international platform. The gap can be seen in the size of the fans, the world's 250th-ranked YouTuber "ExtraPolinesios" is a major talent spitting slot, test challenge entertainment channel, with 14.3 million fans, Li Zixuan as China NO.2, the number of fans is only about half of ExtraPolinesios.
Food and Chinese style, excellent in the distinctive features, "narrow enough" is the core competitiveness of Li Zixuan, but also its upward breakthrough bottleneck.


The MCN body is indispensable
YouTube's recommendation mechanism is based on content, and the length of time it is viewed is a central indicator of whether a video is recommended or not. Attractive titles and covers may increase clicks, but high clicks are not important and finish rates are key, a mechanism designed to encourage content creators to work more on video quality and place higher demands on creators.
Office Ono, Li Zixuan, Xiao brother of The common is that the video does not have subtitles in foreign languages, but "no foreign subtitles" does not mean that they do not pursue localization. Li Zixuan's content profile is bilingual, video tags are not only English but also Vietnamese, office Ono's title and introduction are all in English, all pay attention to the overseas user's viewing experience.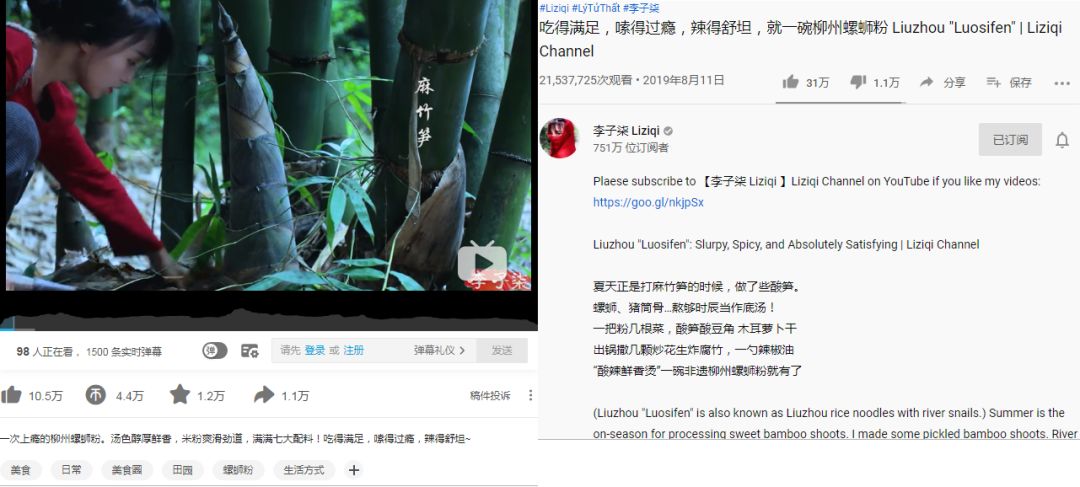 Same.
Video of Station B and YouTube's paper comparison (left: Station B, right: YouTube)
Language control is the number one hurdle for localization, and YouTube's automated speech recognition technology can handle simple conversations, but machine learning algorithms that automatically generate subtitles are not 100% accurate.
In addition to the paper, there are music copyright, transmission door links, fan interaction, public relations and other details drag down the creation, not to mention the platform's recommendation mechanism and cashing model is different.
Success stories continue to be localized and specialized on Facebook and Instagram, and new players who want to break through will spend a lot of energy on operations outside of content, so MCN institutions are essential.
Behind China's YouTuber, there are few professional MCN institutions, the office mentioned above Ono, big stomach King Mizijun behind the onion group, wild food brother is the big network. The content of Xiao brother and Li Zixuan is similar, the road to success is also very similar, are high-quality content by professional MCN institutions, from single-man to have their own operating team, Xiao brother from 2017 signed the Papi sauce team's papitube, the development speed has obviously become faster, in this year's Weibo Red Man Festival, Xiao brother won the video of the year red man, with red goods and ten influential food three awards.
Take WebTVAsia Grapes, a subsidiary of the Malaysian company Prodigee Media, which specializes in YouTube MCN business lines and is a YouTube-certified mcN official partner, with youtube-certified youtube channels run exclusively by YouTube channels such as Mob Comics, Gu Amo, Luo Zi Thinking, Canned Video, SNH48, He Xianfu, Wan Hetianyi, Antique Foods, Tencent Animation and other well-known IP channels.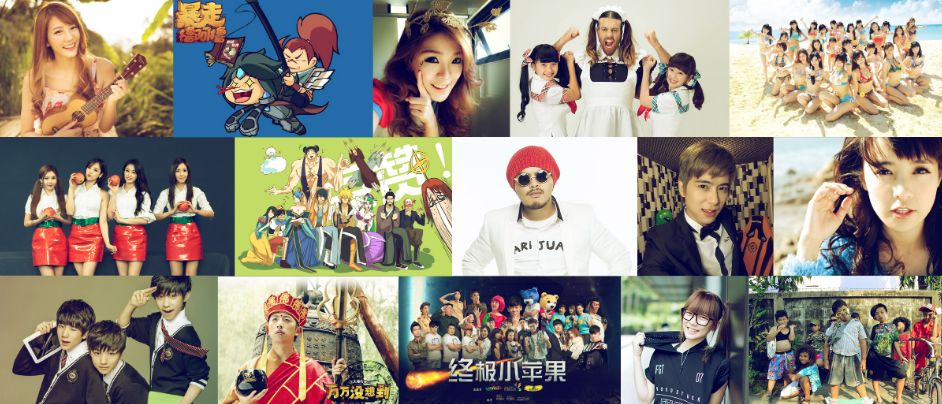 Grapes well-known partners, pictured: WebTVAsia official website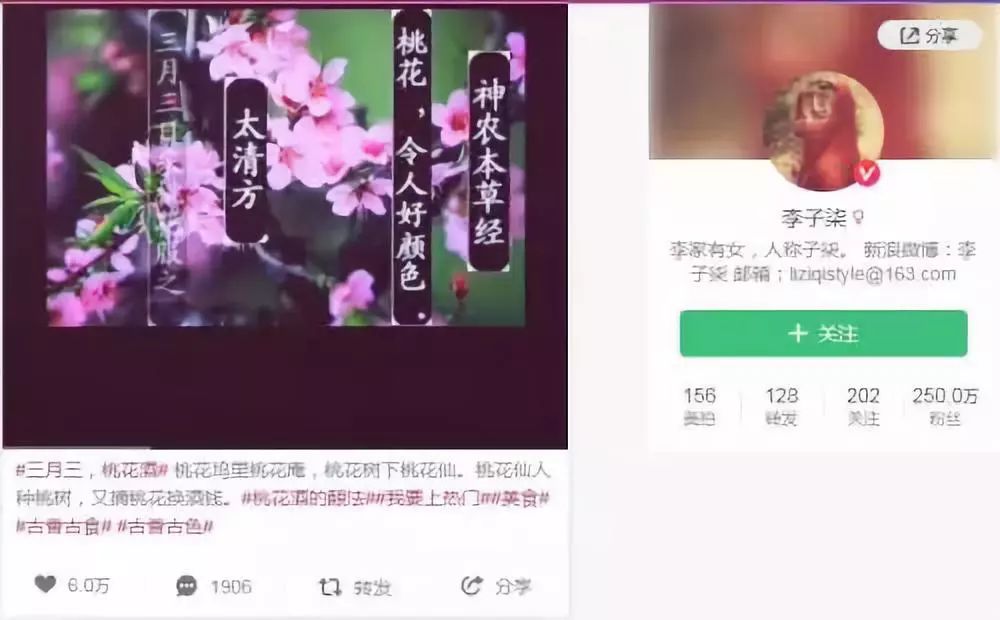 Photo: Entertainment Business Watch
Professional operations teams are not hard to find, with more than 6,500 MCNs in China by the end of June 2019, according to data released by the Fast And Hands Big Data Research Institute. Many stars are also making every effort to tap into potential stocks, especially IP, which already has a certain amount of visibility in the country, and then push it to YouTube, Facebook, Instagram and Twitter.


The plight of the net red out to sea
It's hard to build the next Li Zixuan, it's hard to compete on barriers and real-world models.
Competition barriers are reflected in two points: First, the cost of maintaining uniqueness is too high, an 11-minute video of hand-brewed soy sauce, Li Zixuan spent 2 years to take the picture, hand-crafted brush, paper need to spend a long time to study. Second, there are many creators of the same type, after Li Zixuan has a small brother, this sub-sector of the rise of space is limited, successful predecessors of the brand barriers in front, the threshold will only be higher. Overseas competitors can not be underestimated, the U.S. version of the "wild brother" channel "Food my village" later than Li Zixuan into YouTube, the content is far less refined than Li Zixuan, now has a large number of fans, 1.6 million. 
Second, overseas net red, especially small and medium-sized net red is generally subject to the YouTube platform's realization mechanism.
On YouTube, content creators have three sources of revenue. One is from advertisers: join the YouTube Advertising Alliance, which draws 45% of the platform; The second is from the fans: reward, the platform to draw 30%; Third, e-commerce sells goods.
Relying on China's mature e-commerce environment, "selling goods" is a major source of revenue for domestic network red, but on YouTube slightly chicken ribs, the platform in the right to enter the goods, display range, co-ed retailers have a great voice, Li Zixuan's online flagship store only opened in China, no overseas express service, that is, more than 2.8 million store fans are Chinese.
One of the most widely criticized comments from fans on YouTube was the division of previous "scratches." Some anchors found themselves paid only $1.55 for a $4.99 subscription, according to Pin play. That's because YouTube's subscription platform is split before transaction fees, administrative fees, and local VAT and sales taxes are deducted.
Taken together, YouTubers rely more on ad revenue, which depends on exposure, and the number of fans is directly related to revenue. This set of revenue model, the head of the net red fan size, naturally do not worry about earnings, but a high proportion of pumping into the long tail part of the small anchor is not very friendly.
Compared with other domestic net red, Li Zixuan is undoubtedly the most successful one to go to sea.
With more than 7 million followers accumulated on an international online platform, her channel has rarely broken through a single Chinese community, a level rarely reached by YouTuber in China before her. But look far beyond the global head YouTuber, the online red list TOP 10 fan base of up to 40 million, Li Zixuan's channel is far from.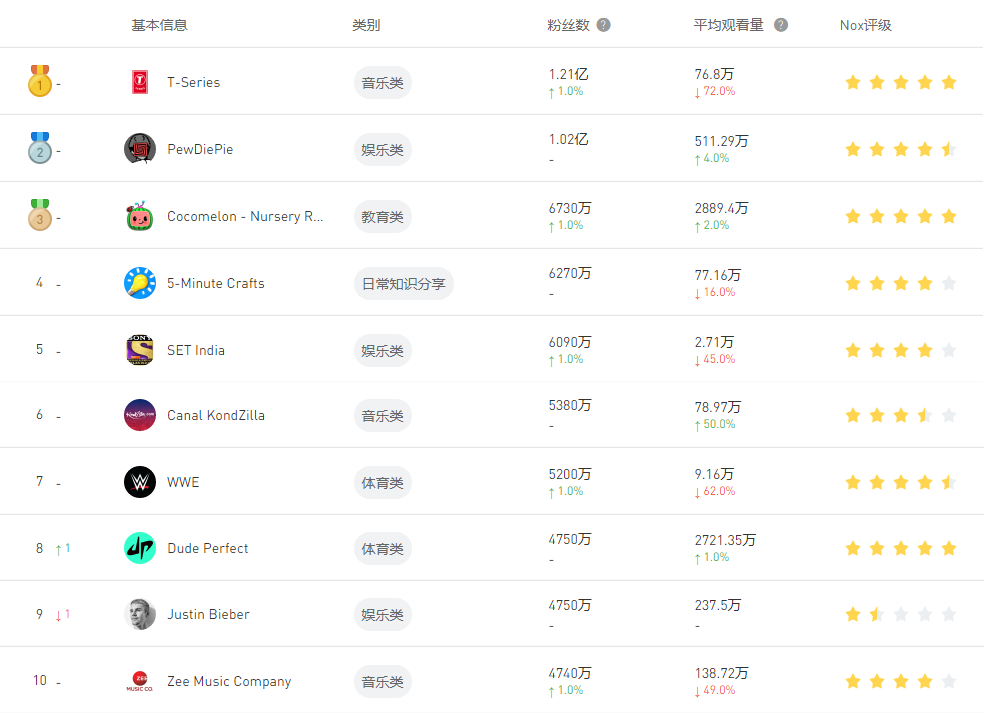 International YouTube red list top10, head net red fan volume is huge, Picture: overseas network red marketing platform Nox Influencer
China's short video out to sea there are many tracks can be expanded, foreign platforms relatively single realisation mode, only entertainment, music and other popular content is strong enough, China Net Red successfully out to sea can get rid of chance.
The article has been publishedModify.
---