By breaking down Snap's revenue, we found that Snap's share price was too high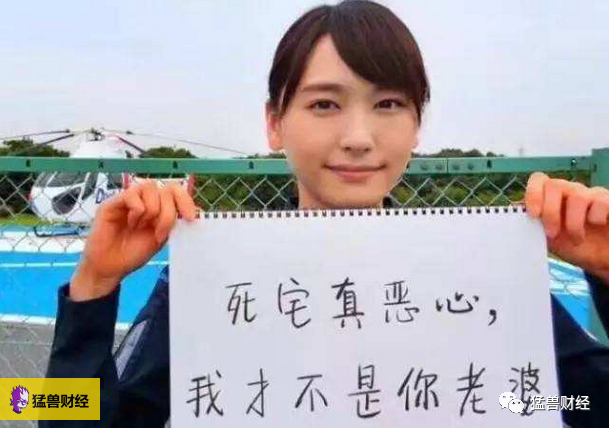 Snap is unlikely to return to 40 per cent annual growth in the short term.

While snap platforms have a powerful mohe, it is still difficult to give a reasonable explanation for the stock's future growth potential as Snap continues to gain access to young users that are difficult to reach on other social media platforms.
Snap's growth is slowing and it's still not profitable.

Investors who want to invest in Snap would do well to think twice.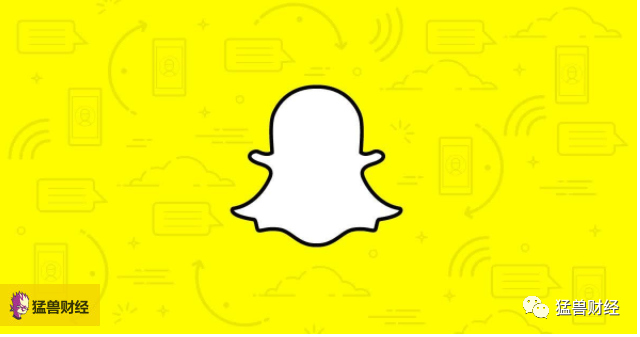 Snap is no longer growing at a compound annual growth rate of plus or 40%.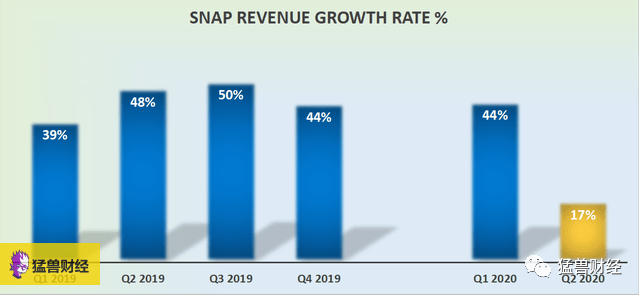 Source: Snap's second-quarter results
As shown in the chart, Snap's growth rate reached 17% in the second quarter of 2020.The sharp drop in advertising revenue in June was accompanied by a sharp drop in advertising rates.
While Snap has given no guidance on revenue growth in the next few quarters, Wall Street generally expects third- and fourth-quarter revenue growth to be between 22 and 27 percent.

The message here is clear: Snap's annual growth rate is unlikely to return to 40% anytime soon.

Bullish.Snapinvestors should considerfactor

Investors who are bullish on Snap's share price are mainly bullishSnapHave access to young users who are difficult to reach on other platforms.

Source: Snap's second-quarter results

And younger users spend 29 minutes more on the mobile Internet than on TV. Snap is an ideal platform for advertisers who want to get younger users.
Advertisers have also always liked Snap's self-service model, and Snap can combine advertisers' ads with Snap's vertical industries (e.g., entertainment, sports, news, etc.) to customize their creatives in the background to where they want to run them.
As young users spend more and more time on Snap,Snap hopes advertisers will maximize the value of its young users on the platform and extract the most business value, for example, Snap has helped retailers such as LVMHF and ADDYYSnapAdvertising was conducted on the platform.

Analyze Snap's near-term prospects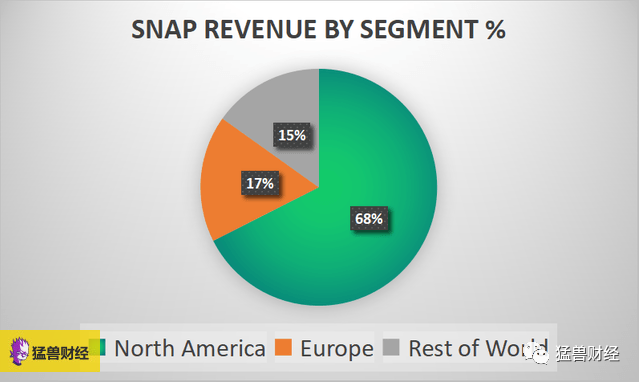 Source: Snap's second-quarter results
When we look at Snap's revenue, we can see from the graph that nearly 70% of Snap's revenue comes from North America.

In other words, Snap's revenue comes mainly from North America, Europe and the rest of the world, which contributes little to Snap's revenue.
As a result, Snap's revenue in North America rose 18 percent in the second quarter from a year earlier, and unlike other social media platforms such as PINS and Twitter (TWTR), Snap doesn't appear to have benefited from the home economy caused by the outbreak.
As we can see from the data, Snap's daily users grew by 9% year-on-year in the second quarter of 2020. Compared to peers, this number is almost negligible:

Twitter, for example, grew at an annual rate of 34% in the second quarter of 2020.

Pinterest's monthly active users grew 13 percent over the same period.

So we can be sure snap hasn't benefited from the home economy, but its share price is still high.

Snap is highly valued compared to other social media
We can see Snap'sShares.It is still 17 times forward earnings.
And Twitter'sShares.is less than 11 times its forward earnings,
Pinterest is also under 17 times.

These can only explain on the one hand, nextWe.Let's take a look at the other side:

Snap's adjusted EBITDA data for the second quarter was negative, with negative $96 million in the second quarter of 2020.

Pinterest's second-quarter adjusted EBITDA data, while negative, was negative at $34 million, up nearly a third from a year earlier.

Twitter's second-quarter adjusted EBITDA was positive $133 million.

My friends, you can see it! Snap not only has the highest sales multiply of its kind, but it is also the least profitable of these comparable social media platforms.

Conclusion.
We were going to compare Snap with our peers to analyze itSnapThe company is worth investing in, after all, the moth is so big, there are so many young users, but finally found outSnap didn'tBetter than other companies.
Snap's share price is 17 times forward earnings (higher than its peers) and it is the lowest-margin of its kind.

All in all, we think Snap's current share price is too high.

These are investment exchanges only and do not represent investment advice
Mammoth Financial is committed to making every reluctant young person learn to invest in U.S. stocks and experience the joys and thrills of being a shareholder in the world's most mature and compliant market. Let every young person be free with dignity and equality through U.S. investments.
In addition, in the U.S. stock investment in this matter, mammoths are always alone, cattle and sheep are flocks. Like Mammoth, we focus on global U.S. stocks, A-shares, Hong Kong stocks and other stock markets and provide investors with professional financial information, various types of Hong Kong-U.S. stock research reports, Hong Kong-U.S. stock investment strategies, global macroeconomic research reports, financial circle social, knowledge question and answer, online and offline activities and other services.
Mammoth Finance as a cross-China, based on hong Kong stocks and the U.S. stock market professional financial media and investment and research platform, through our technology and professional investment research and analysis services, has been at home and abroad "Mammoth Financial Hong Kong and U.S. stock investment super member" friends have brought a very considerable return on investment.
To find out about the friends of Mammoth Financial Hong Kong And American Investment Super Member, please sweep the followingQR codeOr.Read the original textLearn more about it.
Sweep the code to learn about Mammoth Financial Super Members
Weibo.: smh.com.au
Snowballs: smh.com.au
---