B station "back wave" of the gold trap
The following article comes from Eleven People in Finance There are more than eleven authors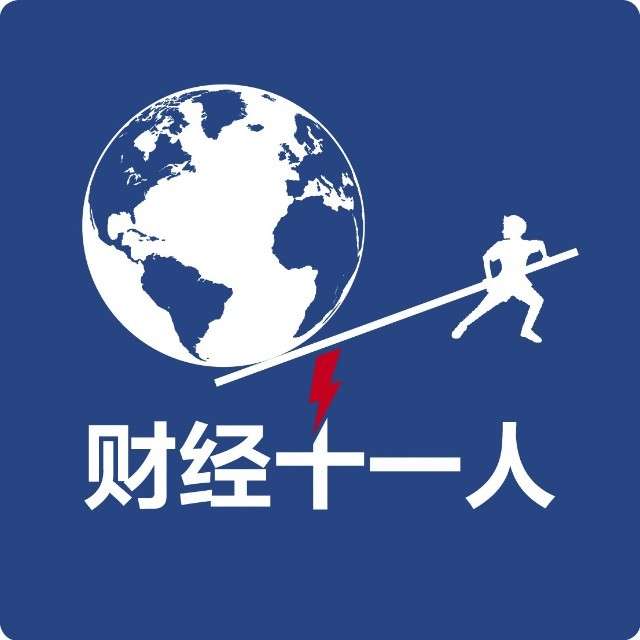 Eleven people in finance
Discuss the success or failure of the company, explore the rise and fall of the industry, promote sunshine business. Created by Caijing's industry reporting team, the "Media and Think Tank" two-wheel-drive commercial new media platform
Geo-Song Network ID:
digggcom
Authors: Zhang Weiqing and Liu Yiqin
Fudan University graduated from the "Wu group" was shocked by honey's income. Her honey is a full-time fashion blogger who buys two 70-square-meter houses in Chongqing for a year's income.
By Christmas last year, Mr. Wu had decided to give up his job as a content marketing executive for an Internet company and become a full-time UP owner at Station B. Six months later, she accumulated nearly 90,000 fans, one after another received business promotion invitations, income stability, but not yet to the honey level "shock" degree. She needs to find a different "difference" as soon as possible so that people remember her.
The 11th anniversary of the video platform Station B has provided content creators with a new dream-making platform, known as "UP Master" at Station B, which is collectively known as "Net-a-Head" in a wider crowd. B station and micro-blogging, shaking sound, fast hands, small red book and other platforms, the rise of the "net red economy", good-looking, will play games, humor funny, and even simply share daily life, in these platforms can be liked, attention, wealth with it.
More and more people are flocking to this dream of "money every place", with the average monthly active UP owner of Station B in 2018 being about 570,000. Two years later, that number had tripled to 1.9 million. Young people are starting to see video bloggers or online red as their ideal career, according to Morning Consult, a research organization. Of the 13- to 38-year-olds surveyed, 54 percent wanted to be online and 86 percent were willing to advertise on their accounts.
Questions about the career life cycle begin to be raised frequently. Beauty is the birthplace of the first online red, most beauty bloggers only 1-2 years cycle, can last 3-4 years is very rare. The influx of new people, they face the fate of elimination.
Station B already has 200 million registered users and more than 50 million people open Station B every day, a number that continues to grow. Traffic brings commercial benefits, and advertisers are looking to this "young fertile land." "It's hard to find a new brand that's not promoted at Station B." A clothing brand marketing head told Caijing.
B station UP owner's value is also rising, the current most expensive implant promotion price is 930,000, even more than some stars of the promotion costs.
MCN Agency (Net Red Brokerage) also saw business opportunities for Station B. Providing resources and services to UP owners in different life cycles and accelerating commercial realization has become a mature mode of cooperation.
Many B-station UP owners interviewed by Caijing mentioned that the original video was released to share their lives and inspiration. But soon, they will need to find a balance between interest, traffic and realties, and find their place between Station B, viewers, advertisers and MCN agencies as quickly as possible, or face the fate of being "optimized" by data.
Station B traffic is still metaphysical
In May this year, B station UP master "wild food brother" released a new video, more than 4 million, five times the usual, to bring him more than 40,000 new attention.
In the video, he restores the instant noodles process and spends nearly a week buying materials for pre-testing and preparation. For a less than one minute of vegetable drying in the video, he blows the vegetables for five hours with a hairdryer.
For wild-eaters them, it's a long-lost pop-up video. Since winning Station B's "Big 100" in 2018, he has been edwined at Station B, with videos streaming around 700,000 and fans still not exceeding 2 million. Station B selects the top 100 UP owners of the year each year through three dimensions of creative power, influence and word-of-mouth power, which is an important measure of whether upstables are big curry.
In 2019, Wild Brother did not receive the invitation to the B station 100 UP award, the team's people teased him "cold." After a peak, it's back to blandness, which is the home of most UP owners.
Wild Eater started uploading videos on Station B in 2016. In order to shoot the video, he almost ran all over China, valleys, snow, farmhouses, islands, all appeared in his video, once he went to Zhoushan Island to shoot video, because the rain boat can not drive, stranded on the island, can not find a place to sleep.
Wild brother's style is rarely spoken in the video, occasionally out loud, the impeachment screen will soon be someone commented "today's words a little more." This unique style also brought him a new nickname "dumb little brother". In the lens, the dumb little brother is a man, as soon as he opens his mouth, the man set is destroyed. When faced with a part that requires language, he uses body language and editing techniques to cooperate. "It's a bit of a movie feeling, and people who can understand it will smile."
Bottlenecks appeared in the second half of 2018, when it ben clear that it was harder to make a pop-up, that there was more content in the living area than before, and that audience tastes were changing. "There's a lot more short, smooth food." Wild food brother told Caijing reporter.
Behind the UP master's hard-to-find burst is the growing content competition on Station B. On March 28, 2018, Station B went public in the United States. Investors at the time did not seem to understand the value of the niche video platform. The share price, which was trading at $9.80, broke on its first day of trading and fell as much as 15.7 per cent at one point. At that time, game revenue accounted for more than 80% of Station B's total revenue, Station B is also a gaming company.
But Station B has never stopped enriching the ecological pace of content. In April 2018, B station life, film and television and other non-secondary video content has accounted for more than 50% of the total content. B station began to get rid of the "secondary" content attributes, the distinctive personality of the UP master has become the main force of B station content production, a good community atmosphere helped UP owners quickly gathered a group of highly sticky fan groups.
In a recent video, Wild Eater didn't get the pop he was expecting. He tried the "Dreamspace" shoot in the hope of bringing some freshness to his fans. In the end, the video had 490,000 playbacks, a tenth of the instant noodles video, and not even below the daily average.
"It took a lot of thought, and the word-of-mouth for the comments and the impeachment was good, but it didn't play well." He can only blame luck.
UP owners don't understand why they're no longer sensitive to the smell of "good content", and behind the "traffic metaphysics" is the data logic built by the platform, MCN, and the audience.
How is the data cashed out?
Wild brother remembers just issued the first video, every few minutes will unlock the phone, open station B creator center, see how much more their video added playback, impeachment situation, this habit has continued to this day.
At Station B, the user's attention and love are quantified as data, displayed on the UP master's home page like a price sign for a product. In addition to "buyers" such as advertisers, there are "investors" such as MCN.
THE MCN (Multi-Channel Network) is a business operation that has accompanied the rise of the internet red economy in recent years. MCN upstream docking UP master and other content creators, downstream docking commercial resources, in content creation, traffic promotion, commercialization and other aspects of the contract network red or UP master to provide support.
The story of another UP master, "The E-Eyed Bacteria", seems a bit interesting. Over the past year, a number of MCN agencies have offered him signing invitations, a number that bothers him so much that his focus on Station B is 190,000, about 50 times the number of fans. This kind of content is good, the fan number is still rising up the UP master is more popular with mcN institutions, the signing cost is low, but hopefully be won out.
He said that when he had only a few thousand followers, advertisers came to him one after another, hoping that he would do implant promotion in the video, which he did not accept, "and he still wanted to connect with the audience with the content in the early stages." "
MCN institutions and he chatted the most about the topic is cash, green PPT is talking about one thing, how to help him connect with commercial resources. But he's more focused on how MCN can help him make videos better.
The disagreement between UP owners and MCN institutions is nothing new, and many UP owners even use this as video footage, and viewers will mostly feel that UP owners are being oppressed by capital.
"The disagreement is due to poor information." Lu Wei, CEO of CMN, told Caijing. UP owners value the identity of their content creators more, but "you also have to follow the logic of advertising, branding to do things, this is a career, not a ticket." "
The fact that up master is a profession means that UP master needs long-term content output capability and commercial value. Lu believes that "mcN's greatest value is to make UP master content can continue to be liked by the audience", the audience's favorite is the most intuitive performance of data.
Data is accelerating the definition of every industry, even human-centric content. Every time a user clicks, watches, coins, and likes feed the recommendation algorithm, determining which user's B-station home page hundreds of millions of videos will be delivered. The algorithms of the platform are evolving, and the content of this evolution is becoming less and less possible.
"Data is the foundation of MCN's capabilities." Lu said. On the first day of joining MCN from the UP Master, it is classified and incorporated into different training systems. From understanding platform rules, to interacting with audiences, to engaging with business to delivering exposure, MCN offers different services at every stage of the UP main lifecycle, using data to help them find more accurate topics and do content.
This has become an industrialization system - MCN is responsible for standardizing every service link, and UP owners are constantly tuning and optimizing the data on the assembly line until they can start outputing value to the audience and then, later, efficiently.
In the eyes of brands, data can be exchanged directly for money. A brand that advertises on Station B told Caijing: "It's been a long time to contact Station B, and there will be a pre-judgment on the advertising price of the UP master." Generally a concern of the price is more than 1 gross, the average playback volume, high viscosity UP master, the price may be slightly higher. "
The "visible hand" is also playing a role. A senior B-station users told Caijing reporter, their home page appeared a lot of content they have never paid attention to, to create promotional content and B-station homemade or purchased copyright-based film and television variety. According to sources close to up, the promotion fee for Station B has reached 60,000 yuan. Capital is also adding weight to the exposure of content, which determines which content is more easily seen by users.
Since 2019, Station B has purchased the rights to such films as Harry Potter, The Lord of the Rings, Wandering Earth and Detective Conan. At the end of August this year, Station B will invest HK$513 million in Happy Media and will cooperate on the broadcast of film and television dramas and the development of FILM and TELEVISION IP derivatives. It is thought that Station B is once again trying to break the circle, to supplement the PUGC (professional user production content) content layout of another attempt.
In the increasingly complex content ecology and algorithmic recommendation mechanism, good content is no longer the only weight that grabs the attention of the audience. For full-time UP owners, data performance is directly tied to income, and many of them can't afford to lose attention. In order to survive, the UP Master needs to keep speeding up against "forgotten".
Is there only one way to eat?
Wild brother often feel that he "discharged", this time can only hard scalp hair video. "I want to live, I want to live, I want to grow in the long run need to be updated all the time", on the other hand, he still wants to ensure a certain quality of video, "do not want to live up to the expectations of fans."
He still updates at least once a week, which is the best balance he can achieve in content and efficiency. Having its own studio, posting content on Station B is no longer just about personal interests, but has long been a "stop-and-lying" business in the face of the pressures of life, the company's operations, and fan attention.
He was afraid to stop, nor could he.
"Chi-Chi" in Station B is a topic that can't be bypassed, the popularity of this dialect vocabulary has a tangled meaning, UP owners to express in order to make a living, had to be implanted in the content to promote.
On YouTube, the US video platform, video bloggers are free to choose whether to add ad to their videos, and based on data such as the ad's end rate, they can get a share of the revenue, which is about $1 per thousand broadcasts.
In 2018, Station B has also launched the UP Master Incentive Program, which, unlike Youtube, will provide incentive revenue directly to UP owners who meet the data requirements, with a corresponding revenue of about $1-4 per thousand playbacks.
A UP owner told Caijing that the promotion fee is much higher than the income received directly from Station B.
Most UP master revenue streams consist of four components, including Station B's official incentive program, charging plan, advertising revenue, and live streaming revenue, of which advertising revenue is the most important part of up master revenue and is currently the most controversial part.
Full-time beauty blogger UP Squeak has more than 1.7 million followers on Weibo. From time to time, she posts promotions on Weibo, where advertising is her most important source of income as a full-time blogger, and Weibo fans have long been accustomed to it.
On one occasion, at the request of fans, she made a product name in the video on Station B, and later someone said in the impeachment that she was "just rotten money." Bear squeaks very puzzled, he did not pick up any promotion in this video, "besides, the product of the sea blue mystery can not be said to be "just rotten money", she felt the B-station audience on the rice resistance.
"Just rotten money", "dark wide", is the B station audience generally disgusted with the two forms of just rice. The former refers to the UP owner in the knowledge that product quality is not off, still recommend the product to fans. The latter refers to the UP master deliberately not to label promotional information in the video.
It's not just fans who are at odds with the word "just rice", but UP owners who want a "decent" between content and cash-in.
A B-station UP owner is disgusted with the "gu left and right to say other" way of cooking, in the advertising implant, she will try to cut off the original content of the ads and videos, put the ads at the end of the video, so that you can get a better finish rate, feel "pure a little bit." She told Caijing that she hoped Station B would provide more cash-in channels, rather than just "hard-stuffed ads" in the video.
There are also some viewers are not disgusted with up main meal, a B station senior user said, "normal formal and proper meal, especially into the video content of the meal can even have fun." "
There is widespread speculation that the brand chamber of commerce for the "dark wide" to pay higher prices, Caijing reporters learned from the UP main office, "mingguang" and "dark wide" there is no obvious price difference. UP owners don't label promotions in videos, sometimes for traffic and people-based reasons, and they want to convince fans that they're not making money, they're really recommending good products for their fans.
Several UP owners told Caijing that the audience on Station B is very special, they need to make a video than other platform bloggers more energy, the audience issued a screen, messages and private letters, but also gave birth to a lot of ONLY UP owners and fans only understand the "terrier."
'The biggest difference between Station B and other platforms is the emotional connection between the UP owner and the fans, ' says Mr. Wild brother. Today's Station B, where data is a measure of emotion, is a way for UP owners to find ways to cash in on that emotional connection in order to make a living.
UP master's tangle, but also B station tangle. Station B has been growing at more than 70 per cent a year since 2015, but has not been profitable. In the second quarter of this year, B Station's revenue was RMB2,618 million, up 70.2% YoY and a loss of RMB570 million, up 81.2% YoY. Game revenue has been Station B's biggest revenue, down nearly 20% from 2018. Station B tries to achieve a more diversified revenue structure in advertising, e-commerce, live broadcasting, etc.
In July 2020, Station B will go online on the "Fancy" advertiser's single platform to help broker deals between advertisers and UP owners. Station B charges brand customers a 5% information service fee, but does not charge the UP master. "From a media point of view, quotes and effects are not proportional, and the current conversion effect of Station B is not well measured." An advertising agency told Caijing.
Unlike short video platforms such as Jiyin, which directly link e-commerce platforms, most B-stations can only track ad performance by comparing product sales, viewing rebate links, or signaling. There are also brands reflect that, although the B station can not calculate ROI (return on investment), but the amount of attention than small red books, shaking sound and other platforms less, "we have a budget, B station is now so good momentum, certainly to vote." "
The commercialization of Station B is based on the growth of user size. From the niche to the masses, Station B has been trying to "break the circle". This year, B stand in the content of the attempt to get a good result, B station published data show that the "back wave", "into the sea", "Happy Meet" trilogy in the total exposure of the network reached 5.37 billion times, B stand in 14-35 years old netizens in the brand awareness also increased to 60%. 
Synchronized with content laps, as well as user laps.
B station in the second quarter of this year's financial results show that the content of the living area has become B station the highest volume of content, the average monthly active users reached 172 million. In a conference call after the release of the financial results, B station chairman Chen Rui said in a conference call: "B station is the content to attract users, the community to retain users, so B station user growth engine is content out of the circle." "
On the wall of Station B's conference room are posters of the company's values, the first of which is "Community First". With the growth of users, maintaining community tuning and user experience has become a problem that Station B must face.
Vivi has been using Station B for more than five years, and he feels that the atmosphere of Station B is changing. On one occasion, an audience member had been pushing the game UP master to turn on the camera, but even the UP master's most classic video has not been seen. Vivi, who knows that game-playing videos take a lot of time and effort to record and edit, has been brushing something irrelevant in the impeachment, and he feels sorry for the UP master.
B station has been looking for content on the circle and user growth, how to maintain the retention of old users, so that new and old users in station B harmonious coexistence, is station B, as an initial cultural community needs to consider the issue.
B station financial results show that in the second quarter of this year, the growth rate of active users is slowing, paid users than in the first quarter of 500,000, the average monthly user time than the first quarter also slightly declined. Affected by the outbreak, in the first quarter of this year, station B data have increased significantly, how to retain these users, balance the richness of content and commercial value, station B must face the problem.
Vivi can now recall the day he went to a BML event, where some of his favorite games, UP Host, performed a show called "Real Fans." He remembers up master "China BOY" standing with his hands in the middle of the stage, all the spotlight lit up.
He thought, "That's good, everybody's going to have a moment of light."
---
It's all 👇
Ground song network small program
👇
Click on the image below to read more
---