Apple released the New Year's blockbuster "Daughter", this time the iPhone is not "hanging out."

With two weeks to go until the Spring Festival, Apple's spring festival short film "Daughter" has officially been released. As in the previous two years, it's still a familiar recipe for "well-known director and iPhone shoot", but this time the Chinese people are most familiar with it should still be starring Zhou Xun.
Although Apple's Spring Festival short film this year is not directed by a Chinese director, the original team is still not small. The director is Theodore Melfi, the director of the 2017 Academy Award-nominated film "Hidden Figures," while the latest work by the director, Lawrence Shearer, is "The Joker," which recently swept major film festivals.
From Chen Kexin's gripping "Three Minutes" and Jia Zhangke's slow and delicate "A Barrel" to Zhou Xun's "Daughter" this year, they all have a constant theme - go home, in addition to being shot on an iPhone.
Apple's New Year blockbuster "Daughter." From: Tencent Video
The story of two "daughters"
As the film's name, "Daughter," this eight-minute short film tells the story of two daughters and three Chinese New Year's Eve reunite on a night out.
Zhou Xun plays a single mother who takes her daughter on a rental home in Chongqing. At the beginning of the film guests because Zhou Xun with children do not want to take her car, Zhou Xun's yellow tricyle in a crowd of red taxis appear particularly conspicuous, but also reflects her as a single mother is not easy.
And why isn't this single mother someone else's daughter? In a long 15-second video, Zhou Xun recalls arguing with his mother, leaving home with his daughter, who was still in her scousse, and never coming back.
The film is not only told from Zhou Xun's point of view, but also from her daughter's point of view, the little girl through a homemade "comet", to see a colorful world, rather than boring hard life.
Although Zhou Xun in the film is an independent strong woman, but and her daughter discussed dumplings, still can not help but think of her mother's dumplings made before the New Year, is her favorite leek egg stuffing.
On a Chinese New Year's Eve-night rainstorm, Zhou Xun was preparing to take his car home early, but at his daughter's request decided to carry a woman who had been playing in the storm, a mother Zhou Xun had not seen for years.
It turned out that Zhou Xun's mother had been looking for their mother and son for so many years. Finally Zhou Xun a "Mommy, I'm hungry", the mother took out the thermostat egg stuffing dumplings in the insulation bottle, she and her mother's years of feud also dissipated.
From "Three Minutes," "A Bucket" to "Daughter," Apple is still telling a story about "going home."
Chen's "Three Minutes" tells the story of a train conductor and her son who meet only three minutes after the train stops, and she can't go home to get more home.
Jia Zhangke's "A Bucket" is a story of young people returning home after the Spring Festival in the city, leaving home when the mother's thoughts on their son, is the reason why countless tourists have to go home every year.
This year's "Daughter", even if the daughter is no longer home, but the mother is still trying to find the family, the last three generations of the reunion is the best interpretation of "home", because where the family is, the home is.
Can the average person make such a big movie with an iPhone?
As in the past two years, Apple's Spring Festival short film in addition to the plot itself, but also want to let people know, but also how the director with the iPhone to shoot comparable to the quality of the movie blockbuster, this time "Daughter" director and photography director also came to Shanghai trade iapm Apple Store to share.
Behind the scenes of "Daughter." From: Tencent Video
You can see it from the movie tidbits. The film's long shot, in which Lawrence Shearer was shot with an iPhone 11 Pro in hand, is still in the film, and the director says the shot "doesn't do anything special with the iPhone." 」
You may remember Apple's 2018 Spring Festival short film "Three Minutes", after the film caught fire, "Chen Keysin's iPhone X is not the same as your iPhone X" topic is also on fire, originally to make such a blockbuster requires a lot of expensive "hanging": Beastgrip stand and transfer ring, the handheld cloud and aerial drone, the price of 8,000 daylight visual HD display, multiple lenses stitched together shooting lenses ...
This time, the two Hollywood big curry didn't rely too much on these expensive "hang-outs", more on the iPhone 11 Pro combined with their own creativity to complete the shoot.
Take, for example, the use of the iPhone 11 Pro's ultra-wide-angle lens to shoot long shots in limited space, so that the mirror in the end also presents a richer detail of the scene.
Lawrence Shearer, a photography director, says that thanks to the iPhone 11 Pro's extended dynamic range and cinematic stabilization capabilities, he can shoot hand-held shots in more scenes, "feeling like he's using a professional camera" and using more scenes because the phone is smaller.
Lawrence Shearer is sharing the experience of filming "Daughter."
Theodore Melfi and Lawrence Shearer proved that a good film doesn't necessarily require expensive equipment, such as a little girl's view of the world through a cocoon, using a prop modified from a mineral water bottle to produce special images, similar to the one chen Kexin used in "Three Minutes."
Does that mean that ordinary people can easily make a movie like "Daughter" on their iPhone? Every time Apple's Spring Festival short film, will trigger such a discussion of netizens.
Unfortunately, not. Not because your equipment is not good enough, from the subtitles at the end of the film you can see, behind the need for a professional production class, more importantly, aesthetic and creative, apple since the Hollywood professional director, their standards are doomed and ordinary people are not at a level.
Most of us are not looking for professional blockbusters, but documenting our lives on a daily basis. The director in the film on the lens stabilization, 4K shooting, the use of three-camera system skills, but can live with one or two, can shoot a good vlog, so that you stand out in the circle of friends.
It's not hard to do that, and this afternoon Theodore Melfi and Lawrence Schell teded some iPhone tips at the event, with many of their media peers able to film "Hollywood-like director" segments in less than a few minutes.
Smartphones like the iPhone 11 Pro don't necessarily let you make blockbusters like "Daughters," but they lower the bar for everyone to shoot "professional work" and record life like a Hollywood director anywhere, anytime, as director Theodore Melfi says:

With such a tool, you can no longer use the equipment as an excuse not to shoot.
From Christmas to Spring Festival, the major brands of advertising war
Do not know from when, the Spring Festival has become a major brand advertising war, this and the West christmas more and more like, in many European and American countries, watching the major brands of Christmas advertising, has become like Chinese to watch the Spring Festival Evening tradition.
One of the most anticipated of the year is John Lewis, a 150-year-old british department store that has never fallen behind in advertising.
John Lewis's Christmas ad, which uses a two-minute-a-year, faceless MV to tell a warm Story of Christmas, has little brand implantation, but rather a story that expresses the meaning behind Christmas gifts, subtly matching the positioning of your department store brand.
John Lewis' Christmas ad for 2019. Picture: John Lewis
John Lewis is the most-watched Christmas ad on YouTube almost every year, and has led more brands to join the Christmas advertising war and start advertising like movies.
It also makes Christmas a very gold-rich marketing node, and while these ads tend not to be shipped directly, they create demand that consumers need to be met, which may also be John Lewis's first-half loss of 25.9 million pounds, but it still invests 7 million pounds in Christmas advertising.
And in recent years, the spring festival impressive advertising, followed a way, that is, to reduce the marketing sense of advertising, relying on "walking heart" to impress the audience.
Unlike Christmas, "going home" is the eternal theme of Spring Festival advertising. Apple's Spring Festival short film, last year's Alipay asked Xu Anhua to shoot "Seven Miles", and the brush screen circle of friends of "What is Peppa", are using the Chinese homecoming complex, in the world's largest migration activities, trying to stir everyone's thoughts.
I hope to see more "heart-to-heart" Spring Festival ads in the coming Spring Festival. We also have reason to have higher expectations of Apple, after all, if John Lewis is the most advertising department store on the planet, then Apple, which made classic ads such as 1984 and Think Different, is arguably the most advertising-sesding technology company on the planet.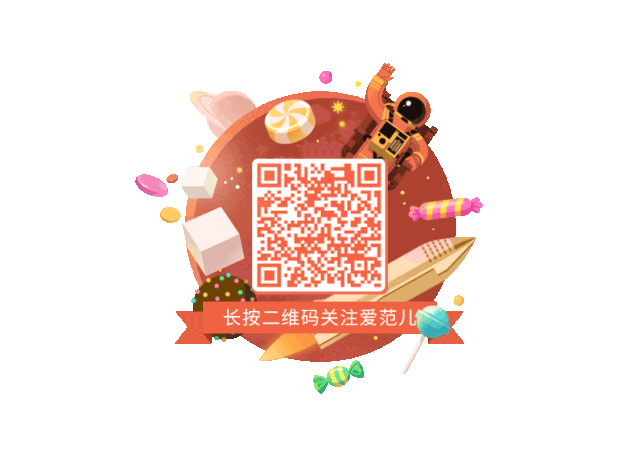 Give Apple's New Year's movie "Daughter" a compliment

The article has been publishedModify.
---