Apple Dyson Tesla is all out, has the foreign tech world carried the outbreak?
The new coronavirus is wreaking havoc around the world, infecting more than 2 million people.Nearly half of the world's population is isolated at home, and the tech sector has been hit much less directly than other sectors at a time of soaring unemployment and a sluggish global economic outlook.
Domestic Tencent Ali Baidu and other large and small companies came forward, carrying the most difficult period. So how do foreign technology companies, which represent cutting-edge productivity, respond to this sudden outbreak?

Risk index: . .

Contribution Index:☆☆☆☆
Opportunity Index:☆
Hardware companies' supply chains are inevitably affected by the outbreak. Nintendo Switch has suspended shipments at sunrise because of supply chain impact. Tesla announced that from April 13th, North America will cut salaries to cut spending. The iPhone SE, originally scheduled for release in March, was postponed until Wednesday.
Although the business is affected, Apple is not idle. Apple has collected 20 million masks from supply chains around the world and donated them to health care workers at a time when health care equipment continues to be scarce in Europe and the United States.
Apple's latest product has changed from a hard-awaited phone to a protective mask. Mr Cook tweeted on April 6th that Apple had used industrial design and manufacturing to design a protective mask for medical staff and would be put into production quickly.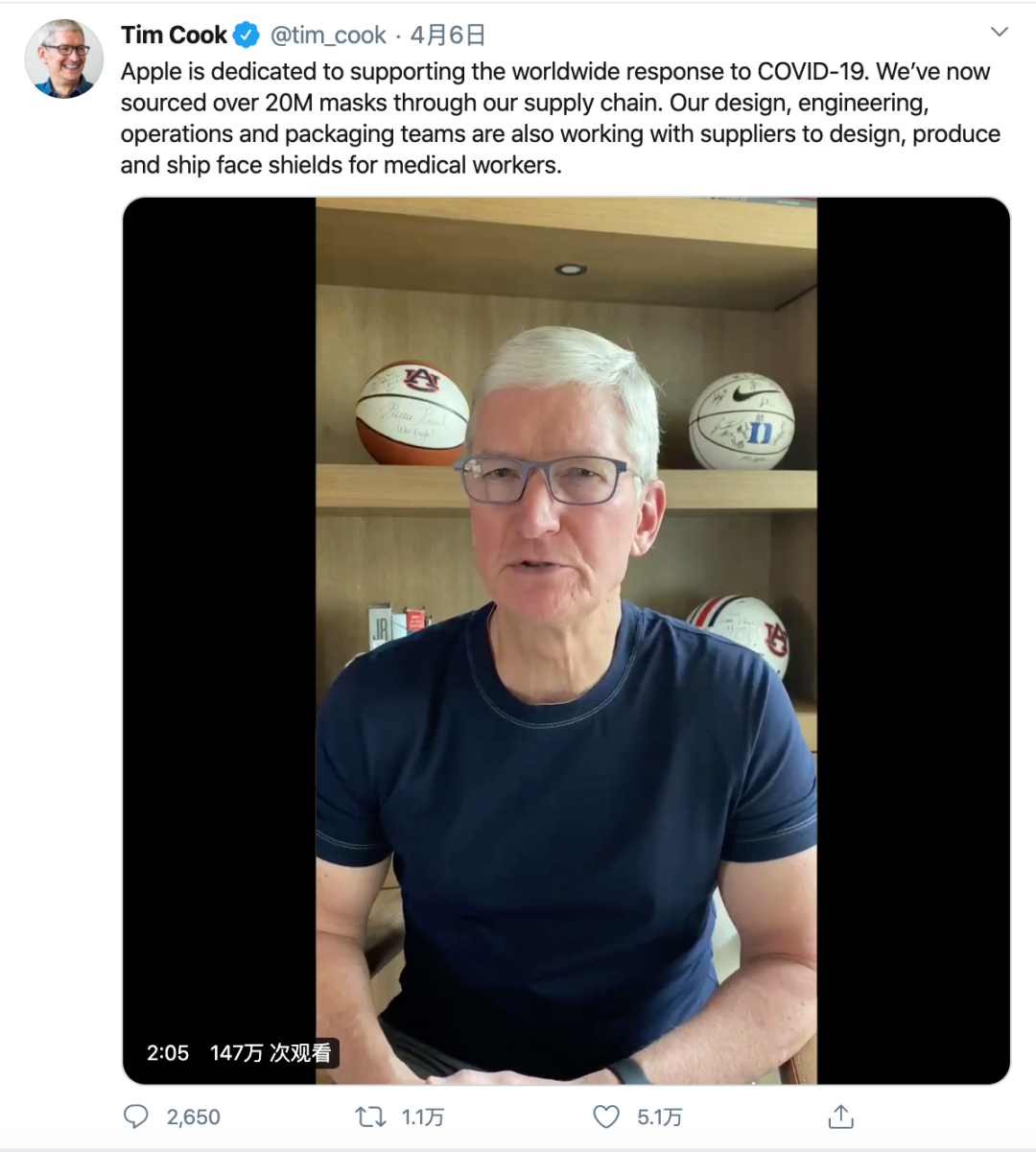 While it may seem simple, this protective mask brings together Apple's design, engineering, operations and packaging teams and suppliers. One hundred in each box can be transported flat, reducing packaging and shipping costs. Medical workers can assemble in less than two minutes and adjust the tightness of the wear.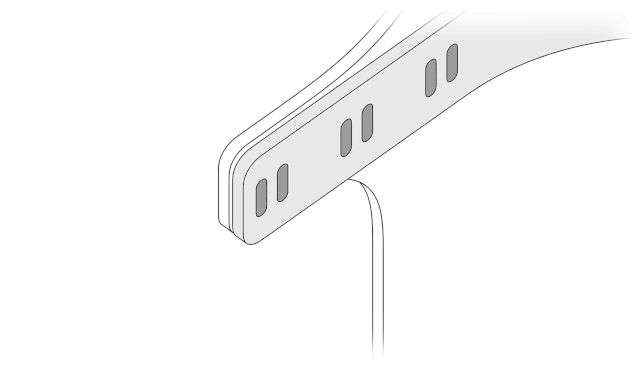 At the time of the announcement, cook said, the first masks had been sent to Kaiser Medical Center in Santa Clara Valley, California, and received positive feedback from medical staff.
The mask was able to produce 1 million last weekend and will be produced at a rate of 1 million a week thereafter. Apple will work with medical institutions and governments to make the masks available where they are most needed, and hopes to expand beyond the U.S. in the future.
Companies such as Tesla and Dyson are preparing to start making ventilators. Ventilators play a key role in the treatment of severely ill patients, helping to sustain life and significantly reducing mortality in severely ill patients.
Musk tweeted: "Tesla makes cars with complex air conditioning systems, SpaceX makes space vehicles with life support systems, and ventilators are not that complex, but they can't be made at any time." If there is a shortage, it will be produced. "
Musk then said he could do it, using car parts to mash up the ventilator.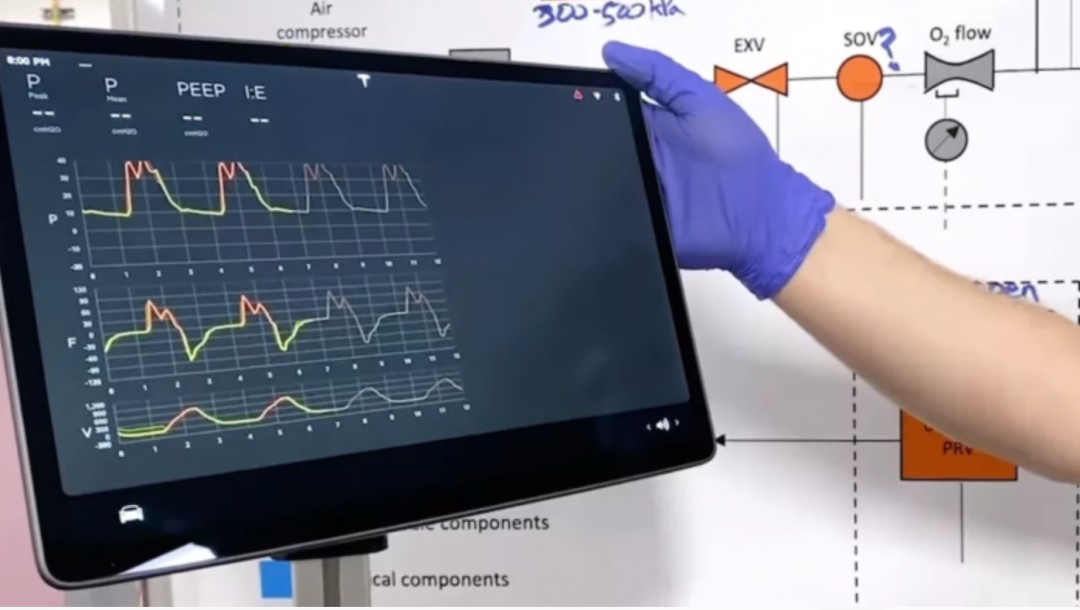 Dyson, who has unique digital motor technology, also decided to switch to a ventilator and quickly developed a ventilator called CoVent within 10 days, which is expected to be produced in early April. Dyson has already received orders for 10,000 UNITA units in the UK's public health system, and dyson has pledged to donate 5,000 units worldwide.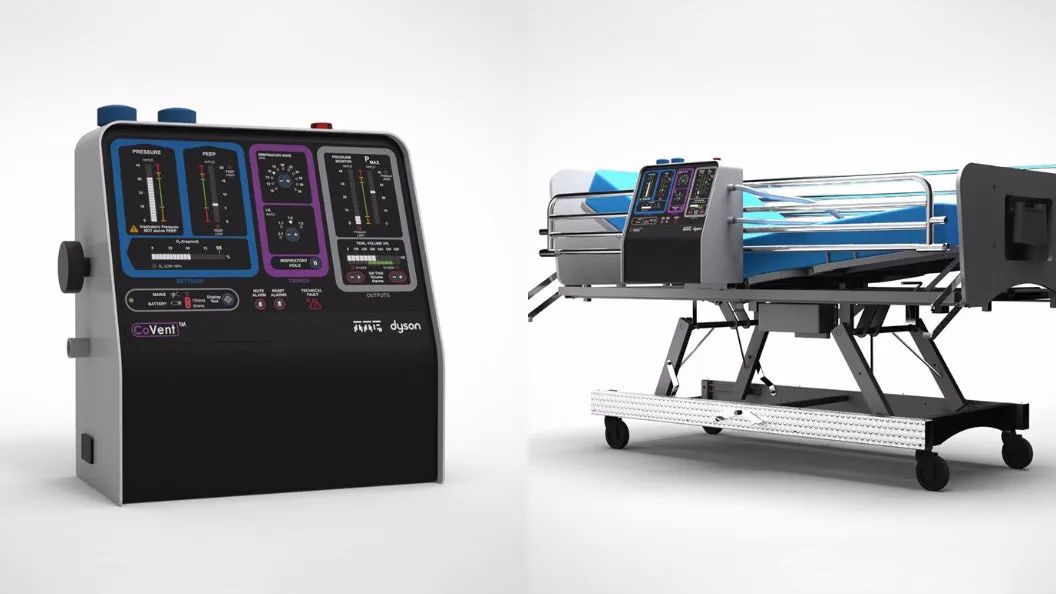 Bill Gates, one of the richest men in science and technology, is probably the most high-profile in the world. In his 2017 TED talk, he accurately predicted that the new virus epidemic would become the biggest potential threat to modern society. He was even considered by conspiracy theorists to be the originator of the virus because of this prophecy.
But that did not affect his generosity or vision. Bill Gates said in an interview with The Daily Show that his foundation provides the necessary funding for the development of seven vaccines, which could total tens of billions of dollars. In the end, though, only 1-2 vaccines may be selected.
"At a time when the world economy is losing trillions of dollars, it's worth wasting billions of dollars, " Gates said. "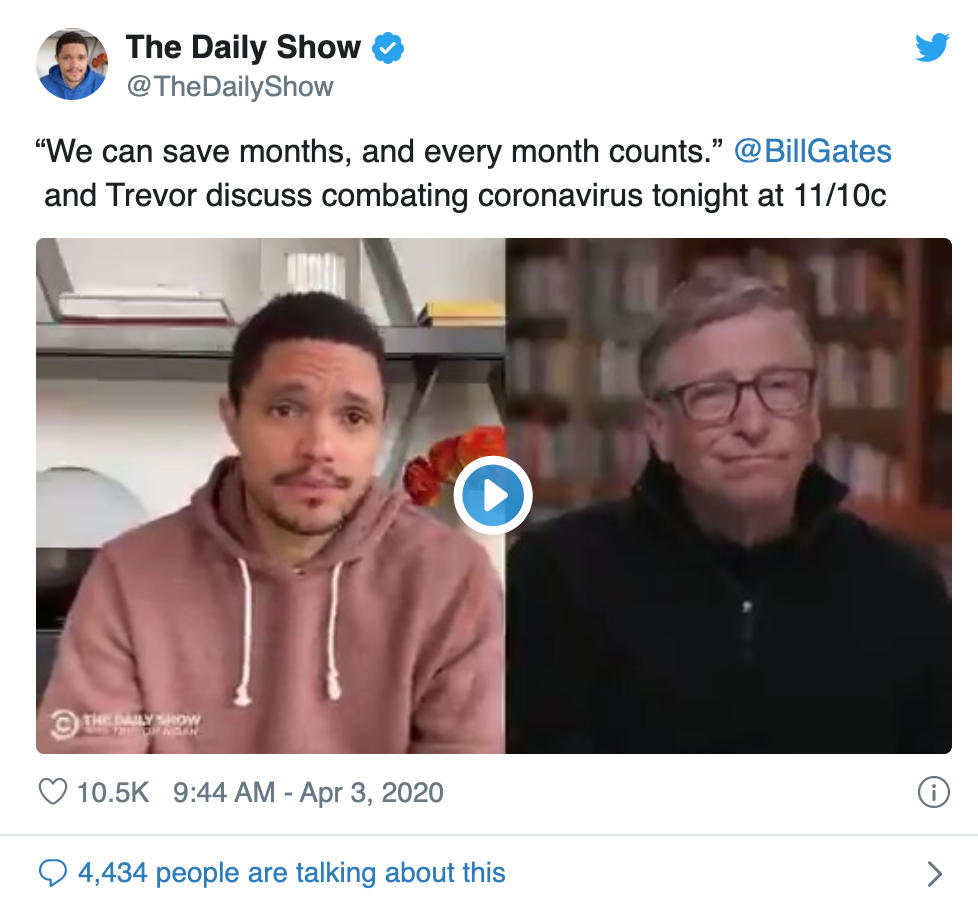 On April 7th a vaccine developed by Inovio Pharmaceuticals was approved by the FDA to enter the first phase of clinical trials, funded by Bill Gates. In addition, the Bill and Melinda Gates Foundation has pledged $10 billion over the next decade to develop vaccines, especially for people in the world's poorest areas.
On the drug front, in addition to redsivir, the "people's hope" developed by U.S. companies, the antiviral drug Fabiravir, developed by Japan's Fujifilm Holdings subsidiary Transverse, is also expected. China has confirmed in clinical studies that the drug is effective against the new coronavirus and is expected to achieve therapeutic results. Japan will increase production and provide it free of charge to countries wishing to obtain the drug to expand clinical research, Chief Cabinet Secretary Yoshihide Suga said at a press conference on April 3. 

Risk Index:☆☆
Contribution Index:☆☆☆
Opportunity Index:☆
Youtube, Twitter and Facebook have all proactively pushed users for reliable outbreak information. Facebook has also inserted a COVID-19 page from the CDC into the flow of all users' information. This may seem like a small move, but it's a rare product move that doesn't conform to the recommendation logic of personalized algorithms. This at least represents Facebook's desire to give users access to reliable, checked and authoritative information.
Facebook has pledged $100 million to help agencies affected by the outbreak, of which $25 million will help journalism, which is critical to people in the outbreak. Zuckerberg himself posted on March 3rd: "We are focused on ensuring that everyone has access to credible and accurate information. This is critical in any emergency, but especially when people can take steps to prevent infection. "
Facebook has been dodled with controversy over the past few years over fake news, and doing so is seen as an initiative to take social responsibility and win over people.
Zuckerberg stressed that anyone searching Facebook for corona virus (the new coronavirus) will pop up with the latest information pointing to the WHO or the local health department. There are casesusers of the region will also see this in the information flow.
While offering free and unlimited ads to the WHO, Facebook has stepped up censorship to avoid pranks and harmful fake news misleading people, and to keep up conspiracy theories and product ads that claim to cure viruses.
Google and Youtube also provide messages on their search pages pointing to authorities such as the WHO and the CDC. Google also uses animation to pay tribute to researchers and health care workers. Doodle, which opened on April 5th, "says thank you to all public health workers and researchers."

The help provided by information companies appears to be negligible compared to manufacturing and research and development companies. But the free flow of information can still play a vital role in the safety and health of the public.
For example, Kenichiro Iwata, a Japanese "whistle blower" infection doctor, sparked further public discussion on Twitter after he posted his questions about the health of the cruise ship on the pipeline, helping to improve the Japanese government's control of the Diamond Princess outbreak.
After the city was sealed in Europe and the United States, many people joined local Facebook groups for ease of contact with their neighbors, exchanging information, helping each other and building new relationships and friendships. Such relationships may continue after the outbreak, changing the way people get along with those around them.

Risk Index:☆

Contribution Index:☆☆☆☆
Opportunity Index:☆☆☆
The outbreak has forced people to start accepting online work, and online productivity tools have become critical. Online video conferencing tool Zoom has become one of the hottest star products in a month or two. Thanks to easy-to-use product design, Zoom is used worldwide for meetings, classes, long-distance meals, and even medical visits and weddings.
Zoom's daily life has risen rapidly from 10 million to 200 million. Zoom Video Communications' share price is up nearly 100 percent from the end of 2019, and even some investors mistakenly bought another company with a similar name, Zoom Technologies, which sent the company's stock up 1,500 percent and forced it to stop trading.
Similarly, the number of users of online collaboration tools such as Slack and Microsoft Teams has grown dramatically as demand for online office has soared.
Microsoft Team grew from 20 million users in November to 44 million in March, with 32 million daily. Calls on Slack have grown by 350 per cent in the past month, and the number of new workspaces has increased several times.
In order to meet the needs of a large number of users, these otherwise competing products have also deepened cooperation. Slack, for example, will support third-party voice calling apps, including Microsoft Teams, Zoom, and Cisco Jabber, to enable users to switch call tools and communicate with teams with different tools.
For the first time, most companies are forced to experiment with online meetings and remote collaboration on a large scale. Many managers are surprised to find that remote work is actually efficient and can save unnecessary travel and office costs. After the outbreak, enterprise-class online collaboration tools are expected to have a brighter future.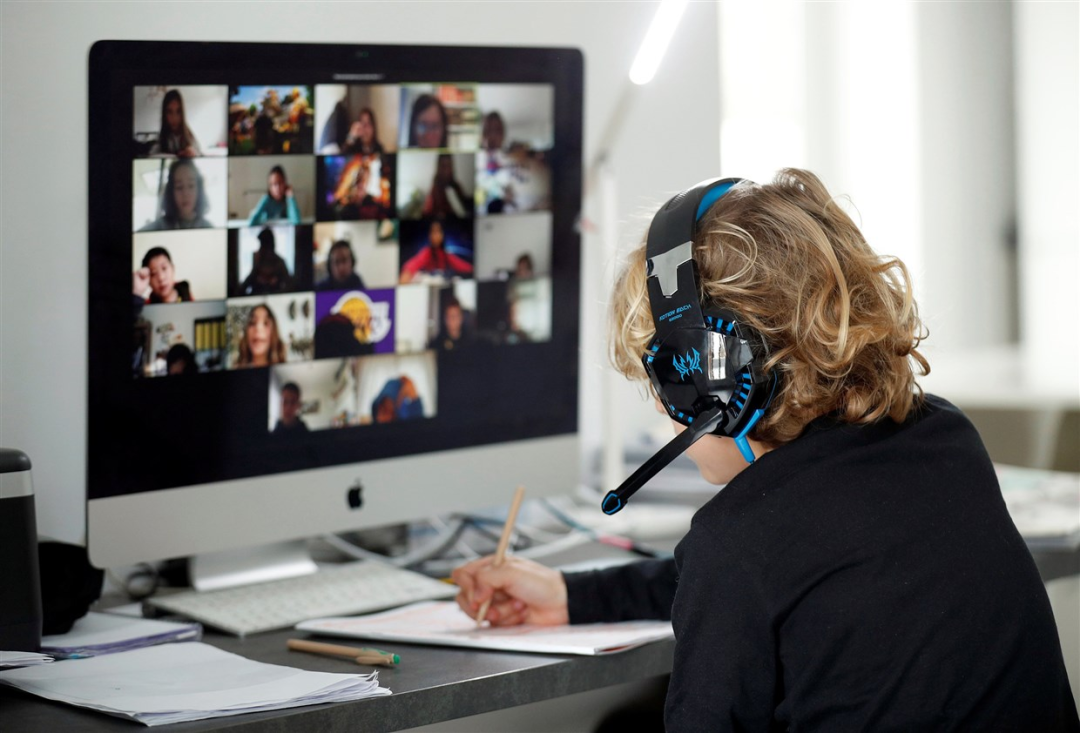 But unlike Slack, Microsoft Teams and others, Zoom is not ready for rapidly growing user size, and the growth myth is quickly broken by security vulnerabilities.
It has been targeted for cyber-hijacking and attacks: more than 15,000 user videos have been publicly uploaded online, many containing identifiable personal information and images; hackers have exploited vulnerabilities to hijack Mac users' microphones and cameras into online video conferencing; and the company acknowledges that the end-to-end encryption promised in the product is not actually used in video capabilities, created a serious crisis of confidence.
For security reasons, companies such as SpaceX and NASA, schools and government agencies in the United States have banned employees from using Zoom as a video conferencing tool in favor of Microsoft Teams. Competitors take the opportunity to promote product safety. Zoom CEO Yuan Zheng has apologized and said he will make changes. Product security issues will determine whether Zoom can retain the influx of users as enterprise-class software.
In contrast to online collaboration, the previously favored field of online education has made people realize that online education is not a substitute for offline education. After being forced to take online classes for a month or two, many say they still need school: teachers don't stop for students' questions in online classes recorded in advance; Many people's study conditions at home are also severely limited by family conditions.
Schools provide a place for discussion and communication, students and teachers can get real-time feedback, can stimulate enthusiasm for learning, and build friendships with peers, these are online education can not be replaced.
For example, neon gold, which has always focused on ceremony, is reluctant to give up holding a "graduation ceremony" on site in the face of an outbreak. In March, BBT University in Tokyo, Japan, held a "cloud graduation ceremony". At the ceremony, student representatives remotely operated the newly developed robot "newme" to receive their diplomas. The robots wore full bachelor's clothes and graduation hats, and students showed up during the ceremony on tablets.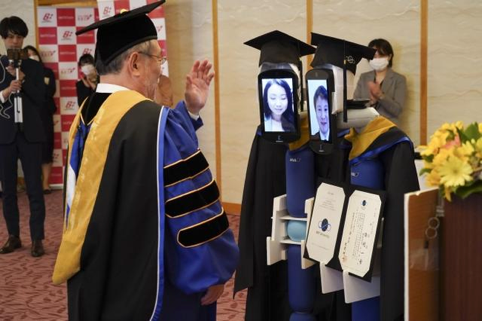 Risk Index:☆☆

Contribution Index:☆☆☆
Opportunity Index:☆
The business of sharing economy companies such as Airbnb, Uber and Instacart has been severely challenged by the outbreak. Because "sharing" space, vehicles, and so on with others when a virus is raging means extra risk.
Uber's orders in the U.S. have fallen 94 percent since February 21 and its market value has fallen 35 percent, and Airbnb's board announced at a recent meeting that it would consider revising its listing plans. The two companies are counting on the government to bail out drivers or landlords on their platforms.
In order to preserve the landlord's income and their own business, Airbnb still advises landlords to continue to provide accommodation for outbreak prevention and control personnel around the world, and has produced a list of items that need to be cleaned and disinfected, providing recommendations for specific cleaning operations. All this will undoubtedly increase the cost and risk of landlords maintaining their homes.
But to its appreciation, Airbnb, as a company with a vision of globalization, has emphasized the importance of non-discrimination policies in particular, promising to combat regional and racial discrimination, while adopting strict content policies to protect everyone's sense of belonging. At the same time, the company also cooperates with the International Committee of the Red Cross and other institutions to encourage landlords to help health care workers: eligible, willing to provide accommodation to health care workers, the platform can be exempted from service charges.
In addition, Airbnb will invest $250 million in cash to pay hosts 25 percent of the original reservation amount, reducing losses. Accordingly, the property and experience between March 14 and May 31 can be cancelled without any service charge to the booking user.
These attempts at social responsibility do not seem to satisfy everyone compared with the huge revenues of the sharing giants. More than 10,000 Instagram employees have gone on strike to demand more virus protection and pay rises. The strikers demanded $5 for dangerous work, a 10 per cent default tip, and paid sick leave. This is not excessive but has not been met.
Practitioners of these delivery services receive little additional labour security while providing services for segregation. And the company's business growth during the outbreak was based entirely on their risking lives.
Uber drivers face the prospect of unemployment, and unlike employees employed in restaurants, hotels and retail businesses, outsourced workers in the sharing economy often do not receive government unemployment benefits or take paid sick leave from the company.
In addition, cash has become an important pillar of the survival of technology companies as the economy signs tightening. Some companies that rely on big-money venture capital have shown signs of collapse. OneWeb Satellites, which is trying to become SpaceX's rival in aviation, has been forced to close its doors and lay off workers, according to media reports. Lime, the ride-sharing electric and scooter company, has lost $400 million from $2.4 billion.
Silicon Valley tech companies' reliance on venture capital and their admiration for the sharing economy model are already a concern, and the outbreak will make investors more cautious and question the legitimacy of the zero-hours economy's employment relationships, which will continue to be a challenge for the sharing giants.

Risk Index:☆

Contribution Index:☆☆☆
Opportunity Index:☆☆☆☆
To give people more reasons to stay at home, Netflix has launched a series of street billboard campaigns in an attempt to stop people from going out and turning on Netflix in an appetite-thy-mouth way. Want to know how XXX is doing? Go home and watch the play. If the virus can't stop you from going out, it can...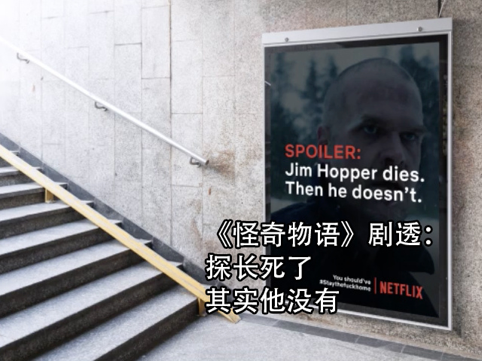 Although this publicity is quite popular, but after all, there is no actual preferential efforts. HBO clients have a lot more conscience: directly provide a 500-hour series, documentaries, movies, including "Silicon Valley" "Barrie" and other critically acclaimed films. Users with IP addresses in the U.S. have been tested to watch on the mobile side without a subscription fee.
With everyone at home, streaming sites have to take on the sudden surge in server pressure. To ensure smooth playback, Netflix has also limited the quality of its images in Europe.
As for Nintendo's game, it goes without saying. The 20-year-old IP has become the hottest social game of the day, spreading around the world and pushing the price of Switch up again.
Compared to these technology companies, which are downstream of the industrial chain and can easily gain access to users at this time, their upstream- film-and-television entertainment industry is not much better. Predictably, the outbreak will lead to a reduction in production in the global film and television industry.
In recent years, concerts and offline music activities have become the main source of income for musicians, concerts have been canceled, the impact of the closure of theaters is huge. Many theaters and orchestras in New York have made large-scale layoffs to survive.
Accordingly, On 25 March, Sportify launched the Covid-19 Music Assistance Program to assist music professionals with affected financial incomes, particularly creators with affected incomes.
The program provides links to institutions such as france's National Music Center, Britain's Help Musicians and The United States' MusiCares, where users can donate directly on their pages, and Sportify promises to donate the same amount back to those institutions for up to $10 million.
Sportify also said in a statement that it is stepping up efforts to develop a page that allows musicians to raise money directly for fans so that they can help their favorite musicians through the storm.
Some people in the art world have tried to take the initiative to participate in this unprecedented social practice. The master of the film industry became a vlog director overnight, with the goods network red.
89岁高龄的法国导演,新浪潮的代表人物之一戈达尔就4月7日晚上在Instagram上视频直播"新冠时期的影像",震惊了不少路人。 Some people watched the live broadcast feeling that although they could not understand French but "a little closer to the master", others were planted with his green sweater vest.
Director Jia Zhangke said in an interview that the original planned filming year turned into a writing year, intended to write a script at home. He said his biggest change during quarantine was "adapting to video conferencing, which I've resisted before."
In addition, he said he was invited by the Thessaloniki International Film Festival to conduct a filming program that was "made entirely from mobile phones and made at home." Each director will be the new crown outbreak, nearly half of the world's population at home isolation, limited activities as a starting point, shooting 10 minutes of "restriction"-themed short film. Each short film will be shot at home, taking advantage of the environment, people or animals in the home, with the only outdoor area available as an outdoor living space, such as a garden or balcony in the home.
The outbreak has the opportunity to reshape the relationship between art creators and the technology industry. The arts community tends to be sceptical and wary of preaching new technologies, while many in the scientific and technological community hold capital and channels, are able to make large investments in mergers and acquisitions and poaching, but do not really understand the logic beyond business and technology. The outbreak gives both sides an opportunity to put aside their pride and prejudice and work more closely with each other.

The protracted battle with the new crown epidemic has shaped people's way of life like never before, and has also made people reflect on the relationship between human beings and science and technology.

The outbreak has left people fascinated by what looks like the latest and coolest technology: Apple and Nintendo can't do magic when supply chains are affected; it's not the latest iPhone but the low-tech iMask that can save lives; people may not need the flexibility to work three jobs a day on different platforms, but better legislation and social security; and it's as important as the neighborhood's mutual watch and left-right socializing.
When all this is over, expectations for technology companies will no longer be exactly what they used to be, and technology "changing the world" will not only allow a few people to use the latest iPhones, but will also include how to make technology companies that make a lot of money from technology socially responsible and improve the lives of most people. Forced home lifestyles also eliminate technological biases in social traditions: such as getting managers to embrace online work, older people starting to shop online, artists using new technologies to create, and so on.
WordIf you don't learn to change your mind this year, the probability of being eliminated is about 99%, both individually and in the company.
I don't think it's going to be easy this year
Please click on it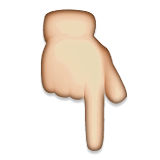 ---