Amazon sponsored display ads SDA can add brand logos and titles too! Don't know how to create it yet?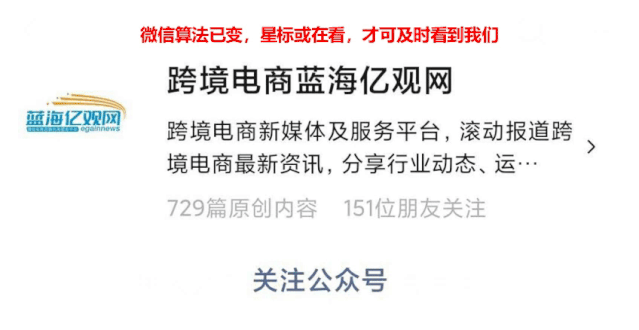 More articles, Baidu orRead the original textTo visit the Blue Sea Billion View Network:www.egainnews.com 
Sweep the code into the group at the end of the text and join the cross-border elite exchange circle 
Some readers feedback,I haven't seen an update to Blue Sea Billion View network for a long time, is because WeChat public number changes the algorithm, only add"Star"or often at the end of the text"Likes"And."Looking at it."in order to see our push in the first time. Thank you for your support!
Amazon.Recently announced that sellers are allowed for itSponsored Display Ads (Sponsored Display Ads)Add a brandlogo, and customize the title.
Sponsored display ads were officially launched to U.S. sellers in April and appear on product description pages, product review pages, consumer order results pages, and special recommendations (The Featured Offer area, which attracts consumers who are browsing sellers' products, or similar products, is particularly helpful for streaming new or low-exposure products.(Sweep the code at the end of the text, enter.)Amazon's Elite Sellers Advertising Operations Exchange Group)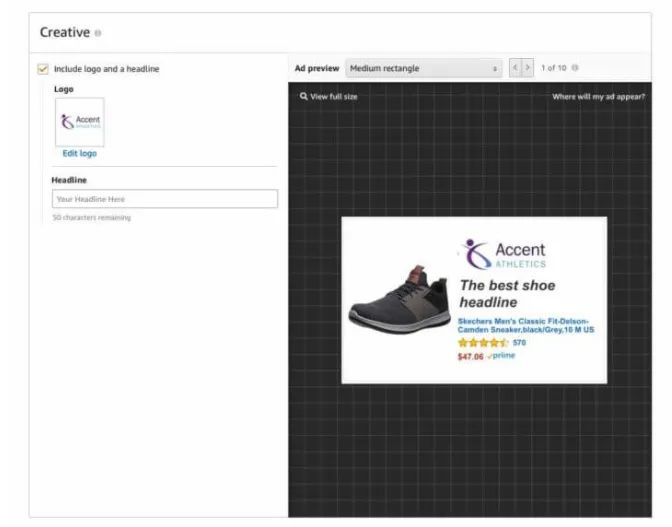 1. What are Amazon-sponsored display ads?
Sponsored Display Ads (Sponsored Display Ads, previously known as Product Display Ads, is oneRemarketing adsto show consumers who have previously viewed a seller's product or similar product.
Blue Sea Billion View network learned that the sponsored display ads also belongOne of CPC ads that increases the exposure of product detail pages, but unlike sponsored product ads and sponsored brand ads, which use keywords to target ad audiences, sponsored display ads areTarget your ad audience based on data such as your consumer's shopping history, generally those who have browsed the seller's products, similar products or related categories of products consumers.
Second, what are the benefits of sponsoring display ads?
1. Increase the brand's visibility in the corresponding glikey market;
2. Drain the product details page;
3. Put the seller's best products on the competitor's listing page;
4. Increase the exposure of the new shelf listing.
Because sponsored display ads don't appear on Amazon's search results page, conversion rates are slightly lower, but from a different perspective, they're not as competitive as sponsored products and sponsored brand adsOverall advertising costs will be lower and spend less。
Moreover, sellers place ads on competitorsListing page, is to use their own best products to counter the opponent's products, but pay attention to the match between the two products, completely unrelated products, difficult to get clicks.
Guess what you like:Click for the latest Amazon Category Data Survey for free
Third, where can I see sponsored display ads?
As mentioned above, sponsored display ads actually appear in many places, including:
1. Product details page for desktop and mobile ends;
2. Buyer's comments page;
3. At the top of the Offer Listing page.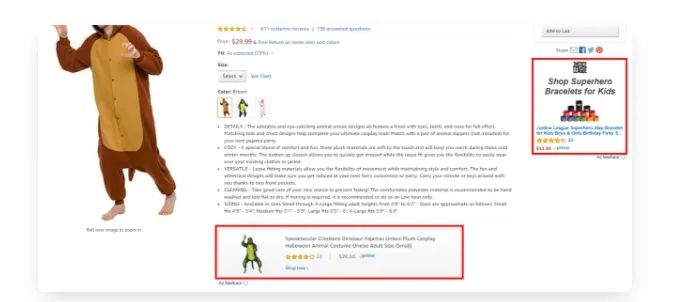 (Two sponsored display ads on the product details page)
Note below that there are two different sponsored display ads in the screenshot above, the upper right corner is the old versionProduct Display Ads, which allow sellers to add brand logos and custom titles, and a new version of Sponsored Display Ads below bullet points, showing only product charts, titles, prices, and reviews.
4. How do I create a sponsored display ad?
First, sign in to AmazonSeller Central, go to the Campaign Manager page and click Create Campaign.
Then, select the type of ad you want to create, which is the selection"Sponsored Display"。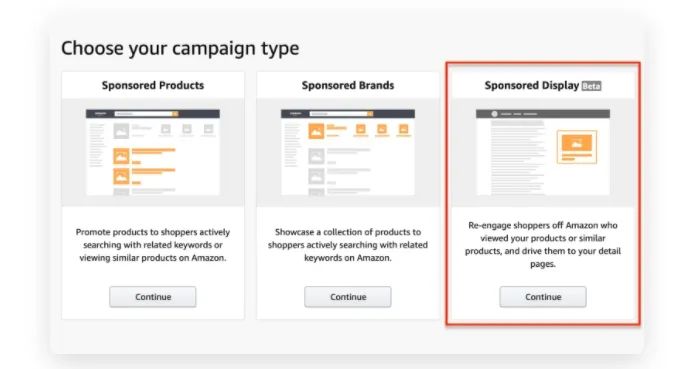 Next, select the product you want to set up a sponsored display ad for, enter the product name orASIN code, set CPC bidding.
Set the ad campaign name, budget, and time. Blue Sea Billion View.com reminds you that the lowest daily advertising budget isAt $1, CPC bids are as low as $0.02, and sellers are advised to advertise for at least a month to see more tangible results.
Finally, preview your ad campaign settings and submit them.
Final summary, and other AmazonsLike PPC advertising, there are many strategies and techniques for operating sponsored display ads, such as choosing only one product at the beginning, opening a sponsored display ad, then constantly testing and optimizing ACoS, and then expanding to other products and opening more sponsored display ads.
In any case, the key is to rely on the seller to go to the actual test, if you want to improve brand awareness, competitive shopping cartBuy Box, that's without display ads.(Cross-border e-commerce new media.)- Blue Sea Billion View Network egainnews) at the end of the articleSweep into Amazon's elite seller advertising operations communication group, docking cross-border e-commerce high-quality resources.
Click on the free subscriptionBlue Sea Billion View NetworkTweet update notifications to get the latest cross-border information for the first time
Strategic partners
Cross-border e-commerce elite docking group
Crowd full of Wendy WeChat, docking high-quality resources
---