Advertising lost, Google rely on the "cloud" to continue life?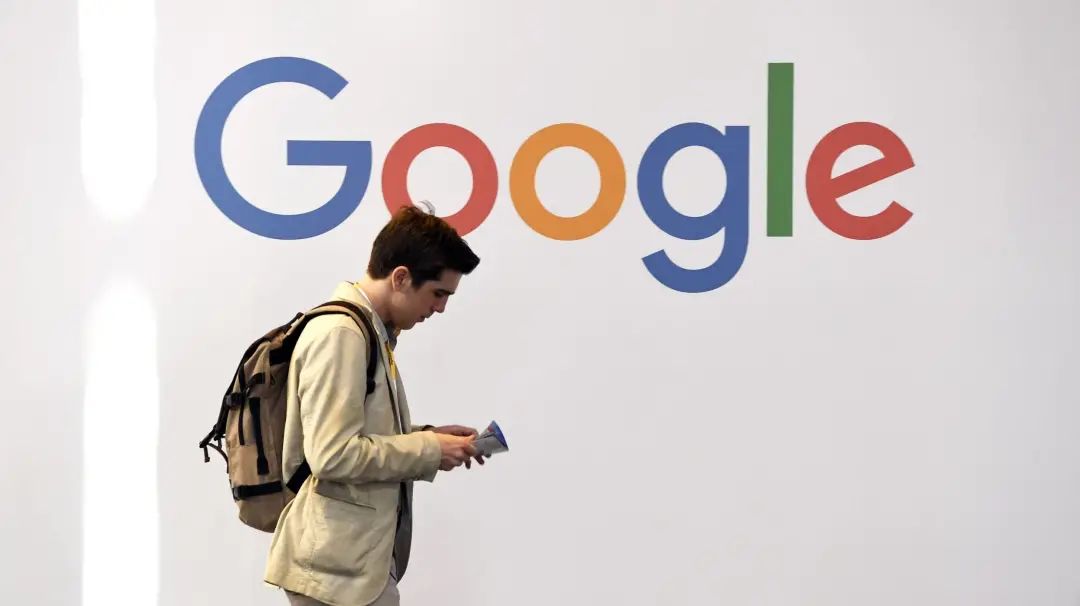 Produced. Tiger Sniffing Technology Group.
Author. Zhang Xue.
Cover . . . Visual China.
Apple, Amazon, Google and Facebook, America's biggest tech giants, have dominated the headlines at home and abroad for their attendance at congressional hearings. Coincidentally, they chose to report quarterly results on the same day.
However, embarrassment has always come so far, with three of the four companies reporting quarterly results on July 31 stilettos achieving better-than-expected growth and a number of indicators hitting record highs, while only Google's revenue margins have both fallen, handing in the worst report card in 14 years.
Google is still behind.
There is no denying that Google's performance of Waterloo and the current outbreak development is not unrelated, but on the other hand, the outbreak has also become a litmus test of Google's layout, for a time, a single business of the short board exposed.
The worst data since the listing.
Let's start with Google's second-quarter earnings.
Data show edified alphabet's second-quarter revenue of $38.297 billion in the year to June 30, down 22 percent from $38.944 billion a year earlier, and net profit of $6.959 billion, down 30 percent from $9.947 billion a year earlier.
Specifically, Google's second-quarter revenue was $25.131 billion, down from $28.5402 million a year earlier. Among them, Google's search and other businesses reported $21.319 billion, down from $23.642 billion a year earlier, while YouTube's advertising revenue was $3.812 billion, up from $3.603 billion a year earlier.
In another clear sign, Google's second-quarter advertising revenue was $29.867 billion, down from $32.494 billion a year earlier and down 8.8 percent from a year earlier. Meanwhile, Google Cloud's second-quarter revenue was $3.007 billion, up from $2.10 billion a year earlier and up 43 percent from a year earlier.
In addition to the small growth in Google Cloud and YouTube advertising, Google Search and other businesses and the "advertising business" that Google has been proud of have fallen sharply.
While Google said in its earnings release that growth in its cloud and YouTube businesses was offset by a decline in advertising, it could not change the fact that it was the worst performance since Google went public.
As for the reasons for the decline, foreign media reports pointed out that Google's weak second-quarter results can not be attributed to the new crown epidemic, after all, Alphabet has been the largest technology sector growth of the slowest, mainly because of the over-reliance on advertising business, cloud business lagbehind industry peers, no other business has achieved great success.
In addition, margins have been a headwind for Alphabet for years, largely due to increased traffic acquisition costs for the ad business due to the shift to mobile advertising, resulting in historically weak profit growth.
The outbreak made advertising unreliable.
There is no doubt that the second quarter of this year has been a tough one for Google.
On the one hand, the advertising market, which accounts for 78% of total revenue, is weak, advertising for travel and leisure is declining, and on the other hand, Facebook-based advertising market attackers are eating into Google's share of advertising.
First, while advertising continued to generate the most revenue for Google, a decline that was smaller than Wall Street had expected, the number was significantly lower than in the same period in 2019, as the new crown epidemic wreaked havoc on the advertising industry.
It is understood that over the same period Google advertisers were forced to make large-scale layoffs and other cost cuts, and marketing budgets tend to be the first, especially for google customers such as travel search engines, airlines and hotels. Predictably, the company's business will be plagued by shrinking advertising budgets, both now and in the future.
What gave Google executives hope was that "user search activity gradually returned to more business themes throughout the quarter, followed by an increase in advertiser spending, which led to an improvement in the year-on-year trend in search revenue, which was essentially flat at the end of June than last year." "
However, Ruth Porat, Google and Alphabet CFO, point out that "the current state of google advertising is very volatile and it is not clear that everything is in conclusive. Advertisers' investments are proportional to the macro environment, which is one of the most important factors we use to observe business trends. "
Unlike Google, Facebook's advertising revenue rose 10 percent year-on-year to $18.3 billion in the quarter.
The main reason is that the outbreak has helped to grow Facebook's business. More and more people are sheltering from the outbreak, and the more Facebook users become more active.
According to the financial report, the average daily active user in June 2020 was 1.79 billion, an increase of 12% year-on-year. As of June 30, 2020, the number of monthly active users was 2.7 billion, up 12% year-on-year. Facebook said ad revenue was flat in April and rose again in May and June. This proves that more users spend time on the web, and that businesses need to reach new user stakes on the web.
Google, by contrast, has enjoyed only the dividends of its YouTube advertising business.
In response, Ruth Porat said: "Our total revenue in the second quarter was $38.3bn, helped by a gradual improvement in our advertising business and strong growth in Google Cloud and other revenues. We are continuing to overcome the difficult global economic environment. "
New favorite cloud computing 'on the brink of death'
For Google Cloud, it has been called the biggest highlight of this quarterly report. Google Cloud even outpaced the two big cloud giants Amazon AWS and Microsoft Azure in the second quarter.
In the second quarter, AWS revenue rose nearly 29 percent year-on-year to $10.81 billion, while Microsoft Azure reported revenue of $13.371 billion, up 17 percent from $11.391 billion a year earlier.
Overall, however, Google Cloud revenue growth, including GCP (Google Cloud Platform) and G Suite, was lower in the second quarter than in the first quarter, reflecting the fact that G Suite implemented the price increases introduced in April last year, as GCP maintained its strong level of delivery in the first quarter, with revenue growth again significantly higher than Cloud's overall revenue growth.
The growth of GCP, again, was driven primarily by infrastructure products and data and analytics platforms. The advantage over the other two competitors is that price discounts are structured in such a way that they offer customers a simpler bargaining method, more suited to AI and machine learning, dedicated fiber optic networks, and open hybrid cloud, multi-cloud strategies.
That's why Google has acquired clients including Keurig, Dr. Pepper, Deutsche Bank, Lowe's, Telefonica, Orange and Groupe Renault.
It's worth noting that in the second quarter, Google's G Suite grew less than GCP, but it has been used in education, healthcare, telecommuting and other areas, and has peaked at more than 600 million participants in a week. PwC employees, for example, watched nearly 10 million hours of video conferencing in a month through Google Meet.
Naturally, Google executives have made no secret of their preference for the cloud business in earnings and conference calls.
Sundar Pichai, Google's CHIEF executive, said: "As far as Google Cloud is concerned, we are pleased with the traction of years of partnership with big customers. This is reflected in our backlog of orders, which totalled $14.8 billion at the end of the quarter, most of which was related to Google Cloud. This performance is the result of our investment in the cloud into the market organization. "
On cost control, Ruth Porat also gave the green light to Google Cloud, saying on a conference call: "Total capital spending levels in 2020 will be lower than last year." This is mainly due to our decision to slow down the recent acquisition of office buildings, but in terms of technology infrastructure, we expect investment to remain at roughly the same level as in 2019, with a relatively large spending on servers than data center construction and a continued interest in server efficiency. "
At the same time, though, the simultaneous growth rate of the number of employees will decline. But Google will continue to actively recruit people in priority areas such as the cloud, including technical talent, sales talent and so on.
Google's previous goal for the Google Cloud is to beat its rivals Microsoft Azure and Amazon Cloud (AWS) by 2023.
It should be acknowledged that even with a 43 per cent growth rate, Google's cloud is worth only $3bn. That figure accounts for only 8 per cent of total revenue, a far cry from the $29.867bn in advertising revenue;
In this way, the comparison and positioning of advertising and cloud services in Google's business segment is very obvious, it seems to be confirming that the phrase "thin camelis is bigger than horse", but thankfully, Google has finally begun to have a rise and hope on other services in addition to advertising, presumably this is one of the reasons behind Google executives' constant emphasis on cloud computing.
I am the author of this article, focusing on 5G, cloud computing, artificial intelligence, WeChat: zhangxue-0929, welcome industry chat explosion (plus WeChat note identity)

If you have any objection or complaint about this article, please contact tougao@huxiu.com.
End



---