2020 Global Marketing Trends Forward-Looking Report Collection
In 2020, global marketing is attracting much attention and facing great challenges. What are the latest trends in global digital marketing in 2020? If your brand wants to embark on a new journey in digital marketing, don't miss this article.
Today we combine several marketing trends reports to provide a comprehensive interpretation of the 2020 Global Marketing Trends Report.
Demand Metric released the Multi-Channel Marketing Report. While email and social media are the most common channels for marketing campaigns, more than half of marketers (56 percent) continue to use direct mail.
Reach your target audience
In addition to big events, integrated, branded, and personalized direct mail is considered one of the most effective channels to reach your target audience. More than three-quarters (78%) of the nearly 600 professionals surveyed said personalized direct mail was effective or very effective in reaching their target audience. Three-quarters (61%) said non-brand, non-personalized direct mail was valid and put it above social media (55%).
Three-fifths (60%) of multi-channel campaigns target executives, and two-thirds (67%) say direct mail is an effective channel to reach these top audiences, making it the second most effective channel after event marketing (72%).
Direct mail is also considered an effective channel for reaching end users (78 per cent), sales (78 per cent) and financial customers (70 per cent). Eighty-seven percent of respondents said content aggregation was an effective way, while events (86 percent) were the primary channel for sales and reaching audiences.
Postcards (53%) and letters (52%) are the most used forms by marketers in direct mail activities. More than two-half (42%) of respondents used dimensioned messages, i.e. non-flat, deep elements, such as boxes or tubes.
Nine out of ten respondents (89 percent) said stereomail was effective in representing the brand it was sending, compared with 6 in 10 who said the same about postcards.
The integration of direct mail and marketing technology
Two-thirds (67%) said there was at least a moderate level of integration between their direct mail and marketing automation platforms. 59% of direct mail marketers said they had a high or complete level of integration.
Mixed use of direct mail has a higher response rate
If you include direct mail in a multi-channel campaign, the response rate is higher than if you don't include a direct mail campaign. Some 69 per cent of respondents said the response rate was very good when direct mail was part of the channel mix, compared with 63 per cent for campaigns that did not use direct mail.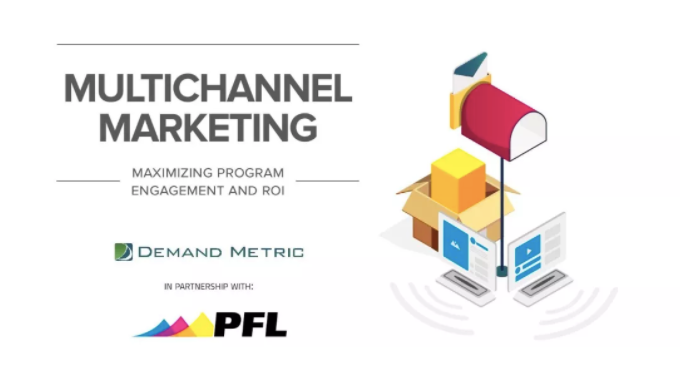 Deloitte's latest Global Marketing Trends Report 2020. The report summarizes seven key trends designed to help CIDs explore how brands can set the course in an increasingly digital business, economic, and social environment, develop development strategies to improve overall marketing practices, attract high-quality talent, and drive growth.
First, ascensionExperience digital technology for the user
It brings great convenience to our busy life, but in fact, it also destroys the basic elements of interpersonal connection. When digital connections in life or work lack human touch, people feel isolated, low-level, and unfulvourable. This connection can address narrow issues in a simple and fast way, but does not provide a sustainable solution. Rapid digital change is causing the problem to accumulate, which Deloitte calls "experience debt". This debt has far-reaching implications for the human race that uses these digital solutions. In order to pay down debt, companies and their ecosystems should focus on enhancing the human experience. For businesses, this means coordinating customers, employees, and partners to fit their corporate goals and doing everything they can to address unsolved connectivity needs.
Second, the purpose is everything
Clear goals are critical to the business.
Goals can clarify why an enterprise exists, what problems it can solve, and what role it wants to play in customer-facing.
Businesses are using their goals to build deeper relationships with consumers, contribute more to their communities, and attract and retain talent, with greater impact on achieving more results.
Businesses that are goal-led and created on this basis maintain consumer loyalty, consistency, and relevance.
More importantly, according to
2019
Years.
6
The latest data from this month's Harvard Business Review article,
"181
The CEO has realized that the company's goals should not be limited to profitability
"
Companies with broader goals outperform the market average each year
5%
To.
7%
, comparable to companies with first-class governance and innovation capabilities.
Many companies are also outdoing their competitors and making an impact on everyone they have ever d'd been to.
Third, improve customer engagement
Deloitte's "Emotional Drive Brand Loyalty" study found that nearly 75 per cent of consumers said they expected a two-way relationship with the business. Increased customer interaction enhances the brand's competitive advantage and enables customers to build closer relationships with the brand. Technology provides consumers, social citizens, and community groups with new opportunities to directly participate in shaping, impacting, building, and creating brands. Determining how and where to incorporate customer engagement into the consumer and product lifecycle can be a complex issue. But by taking advantage of the models and methods that best suit their brand and marketing strategies, businesses can benefit from increased customer engagement.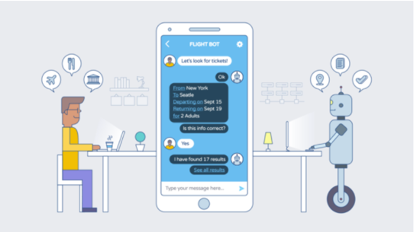 Destroy trust or build trust?
Trust is the main determining factor in people's evaluation of brands. In fact, according to a Survey Social survey, 86 percent of Americans think business transparency is more important today than ever, and 73 percent are willing to buy products that promise full transparency. Customers, regulators, and the media want brands to be open, transparent, honest, reliable, and consistent in every aspect of their business, from products and promotions to employee culture and partnerships. In today's era of connected technology and big data analytics, companies should build a systematic trust mechanism by protecting what stakeholders value most, customer data, and privacy. At the same time, they should proactively detect threats in areas such as network security, data protection, compliance, and reputation. By supporting a trust agenda in the ethical use of customer data and artificial intelligence, brands can create a more coherent, relevant, and less intrusive customer experience.
V. Convergence - a new business association model
The blurring of traditional boundaries between industries is a sign that once unrelated industries are converging with each other. As a result, businesses are consolidating from independent entities into far-reaching ecosystems. Many of the best companies are looking for new ways to gain a foothold in these broader ecosystems, or risk being hit by outside competition. Businesses can systematically eliminate competitors who are unwilling or (not aware of the need) to address unseeded needs by integrating with intelligent, open ecosystems. Companies can break industry boundaries to address customer needs, identify growth opportunities and areas of cooperation, and create new value for customers.
Sixth, pay attention to the most valuable assets - talent
Employees are arguably the most important assets of the business and are made up of a wide range of people, including brand ambassadors, part-timers, opinion leaders, and partners. This diverse workforce requires a management approach that values the personal experience and fosters a "complete personality" that enables them to break through and develop new skills and relationships while building loyalty to the brand and company. In addition, according to the Kenan Flagler School of Business at the University of North Carolina (UNC), employee engagement drives up the bottom line, the best employee experience company's customer satisfaction is 12% higher than that of other companies, and its three-year revenue growth rate is 2.3 times higher.
Seven, all-round realization of enterprise agility
Many leading brands are gaining a competitive advantage through agile working methods and using predictive technology to leverage cultural trends and hot topics, rather than just making a unilateral voice or shaping brand impressions. Other brands should follow suit and turn passive into active to meet customer needs. To this end, enterprises should reorganize their marketing departments and use real-time data from digital platforms to quickly gain insights and apply agile methods to design more personalized and user-friendly experiences. Agile flexibility is both a framework and a mindset that often requires organizational restructuring, internal capacity-building, and cross-functional teamwork to help organizations respond faster to take advantage of social opportunities.
HubSpot released its 2020 Marketing Report.
70% of marketers actively invest in content marketing.
About 60 per cent of marketers said content marketing was "very important" or "extremely important" to their overall strategy.
However, only 24% of marketers plan to increase their investment in content marketing by 2020.
The most common measure of content marketing is total sales.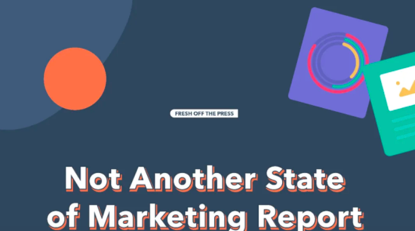 Marketers are creating content for multiple audiences. Video is the number one medium used in content marketing, surpassing blogs and infographics.
Facebook is the main distribution channel for content marketing
Promotional films and brand stories are the most common types of videos. The most common content marketing metrics are website traffic and social media engagement.
74% of global marketers continue to invest in social media marketing. Facebook, Instagram and Twitter are the most popular platforms. Facebook remains the social channel with the highest return on investment. Eighty-eight percent of marketers use Facebook groups.
The most common pace of posting on social media is 3-4 times a week. Photos and picture posts are the types of content that increase audience engagement the most. Social listening is the number one strategy used by marketers.
Sixty-eight per cent of marketers said paid advertising was "very important" or "extremely important" to their overall marketing strategy.
Facebook and Google search ads offer the highest return on investment.
Thirty-three percent of marketers use ads to increase brand awareness, and 24 percent use direct advertising.
Ad serving and audience targeting are the most common optimization strategies used by advertisers
Sixty-three percent of marketers have invested in website upgrades this year. To improve website performance, the number one technology used by marketers is the SEO strategy.
Eighty-eight percent of marketers choose Wordpress as their website content management system.
17% of marketers use the login page A/B test to improve conversion rates.
McKinsey has released its annual McKinsey China Consumer Survey. According to the report, Chinese consumer behavior is dividing, from the past trend of "general growth" of consumer groups to "personalized" and "differentiated" consumption behavior of different consumer groups. In this year's report, McKinsey paints a picture of consumers and lists five consumer trends that deserve attention.
While the slowdown does not appear to have affected "young shoppers", most Chinese consumers are not, with the vast majority of respondents being more cautious about spending. About 60 percent of respondents wanted to spend their money on "blades" even though they felt rich, up from 52 percent in 2017. Among the more cautious consumer groups, some are still spending more and paying higher prices for high-end goods, while others are adjusting their spending direction and trying to save money. The report summarizes three categories of representative populations:
·       Taste the middle class: This group is represented by busy, wealthy middle-class people who value quality more.
·       Savvy buyers: they always pursue the highest price-performance ratio, both quality clearance, but also reasonable price.
·       Struggling youth: This group has cut spending across the scale, with the largest reductions in non-essential consumer goods.
 .......
Click to read the full article to become a member to read the full version, and we'll continue to follow more reports.
For more information, welcome to our Media 360 Forward Member and Think Tank Member!
Media 360, will become every user's super connector, forward-looking center and think tank.
---