2016, how do social ads play?
Wen/Ebeichen (Daily Business Watch with 3 million readers)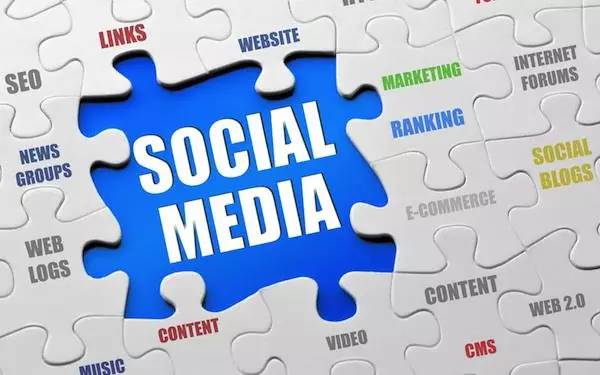 2015 was a bumper year for social advertising. This year, foreign Facebook, domestic microblogging, WeChat have achieved a breakthrough in social advertising.
Facebook reported third-quarter revenue up 41 percent from a year earlier to $4.5 billion, compared with $3.2 billion a year earlier. The growth has been driven by Facebook's strong move to mobile advertising and its success in video advertising. Mobile advertising revenue accounted for about 78 percent of Facebook's total revenue in the quarter, compared with 66 percent a year earlier, according to earnings data.
At home, WeChat's circle of friends advertising once caused internet attention, micro-blogging's native ads also do red and red. According to Weibo Q3 earnings data, Weibo mobile advertising revenue has reached 64%. Weibo monthly live users reached 222 million, up 33% year-on-year, with mobile MAU accounting for 85% of MAU's total in September. Moreover, the average daily number of active users of Weibo in September broke through 100 million for the first time, up 30% from the previous year and growing for the sixth consecutive quarter.
This series of numbers bodes well for social advertising in 2016, which is on the fast track. So, from the perspective of users, advertisers, platforms, what will be the new changes in social advertising in 2016?
Innovative forms of advertising
A notable change in the way social advertising is represented in 2015 is that native advertising is getting more and more attention, as can be seen from the level of attention that WeChat's circle of friends has attracted. Weibo, as the first mobile social platform in China to launch native advertising, has been strengthening the layout of native advertising in the past few years.
One sure change is that native advertising will increasingly become the primary form of social advertising in 2016 and will be increasingly recognized by users and advertisers a wide range of people.
Meanwhile, video advertising is expected to be a big part of the social advertising market next year. Because, from the perspective of the general environment, the popularity of 4G, the reduction of traffic charges, especially the cross-month transfer of traffic, these are including video advertising, including multimedia content production and dissemination of positive factors.
In its 2016 advertising strategy, released on December 1st, Weibo made it clear that it wanted to launch streaming video ads next year. Facebook and Instagram have both boosted their revenues since the launch of streaming video ads. Therefore, it is not difficult to predict that with the launch of micro-blog streaming video ads, micro-blogging advertising revenue will naturally go to another level. This will also have an important impact on the domestic social advertising market landscape.
Pay attention to the user experience
The user experience has always been an inescapable issue in the delivery and dissemination of ads, especially for social media platforms, which is clearly more important than the ad revenue itself.
A predictable trend is that social media platforms will pay more and more attention to the user experience in 2016, especially the relationship between advertising information and user experience.
For example, in streaming video ads tested on Weibo, not only are videos set to be no longer than 10 seconds long, but they are automatically played only under wifi conditions, which is clearly a smart move for social platforms to ensure that ads don't affect the user experience.
In addition, the popularity and prosperity of native advertising is in fact a product of the social platform's emphasis on user experience. As mentioned just now, Weibo is the first social media platform in China to launch native ads, and in 2016 Weibo will further strengthen the proportion of native ads. In view of native advertising, advertising is content, content is the characteristics of advertising, it will not only not affect the user experience, but will make advertising and content into one, to promote the user experience with native advertising, promote user interaction, trigger user forwarding, comments, in the advertiser to bring more than expected advertising results, but also carefully "care" the user experience.
Emphasize precise results
While paying attention to the user experience, the effect of advertising communication is also another topic that social advertising cannot avoid. Compared with the traditional Internet portal advertising, search bidding advertising and other advertising forms, social advertising in the evaluation of communication effectiveness is more complex, not only to see the display, click, but also to see the degree of interaction and heat of comments, to see the direct and subtle impact of advertising on user behavior.
Judging from the 2016 advertising strategy released by Weibo, next year will be a year in which social advertising places special emphasis on precision. Here's a look at what Weibo will do next year to improve advertising performance.
First, Weibo will strengthen the ability to self-service advertising, and as an important part of the micro-blogging business strategy. Lu Yong, general manager of the microblogging advertising platform, said that next year will vigorously increase the proportion of procedural purchases in advertising revenue, and further promote the self-service advertising.
What's clear is that this DSP purchase can effectively improve the accuracy of your ad delivery by integrating traffic resources and mining big data.
Second, Weibo will be based on big data, strengthen data interchange capabilities, share data with partners, to help advertisers more accurate marketing. At present, Weibo has been working with socialbakers, friends, Admaster and other institutions. More than 300,000 microblogging marketing analytics products have been available in collaboration with socialbakers.
The strength of this approach is that it will enhance social advertising to the height of social media marketing, advertising is not only advertising, but also an important form of connecting enterprises and users, so that enterprises through the user's identity, behavior and interests and other large amounts of data mining analysis, to achieve the user's portrait, so that advertising from form to content more personalized, but also more conducive to improve advertisers pre-set such as registration, participation, purchase and other behavior conversion rate.
In fact, by connecting membership information and Weibo user data, advertisers have already enjoyed the better-than-expected effect of this precision marketing on Weibo ahead of time. A L'Oreal product in Paris has a six-fold increase in purchases after it was advertised on Weibo, according to the data. After Chunqiu Airlines connected the user's social data to the customer service system, the conversion rate of orders was also increased by 2 times.
Third, next year, micro-blogging information flow ads will all take the user-targeted way to run, while micro-blogging also jointly with third parties to social big data for in-depth mining and utilization, based on LBS and other data to achieve the location of advertising, situational and other accurate targeting.
Through these practices of microblogging, it is not difficult to foresee that next year will be the best year for advertisers to run social advertising, because front-runners such as micro-blogs have paved the way for advertisers to pursue precision marketing results, advertisers can not affect the user experience, in the form of native advertising, streaming video ads, etc. in the form of micro-blogging this through the user data runway.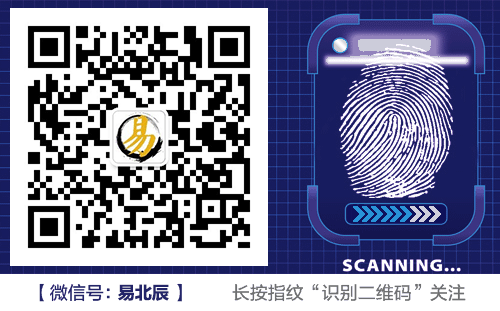 ---